Seascape Wire Bead Maze Wall Toy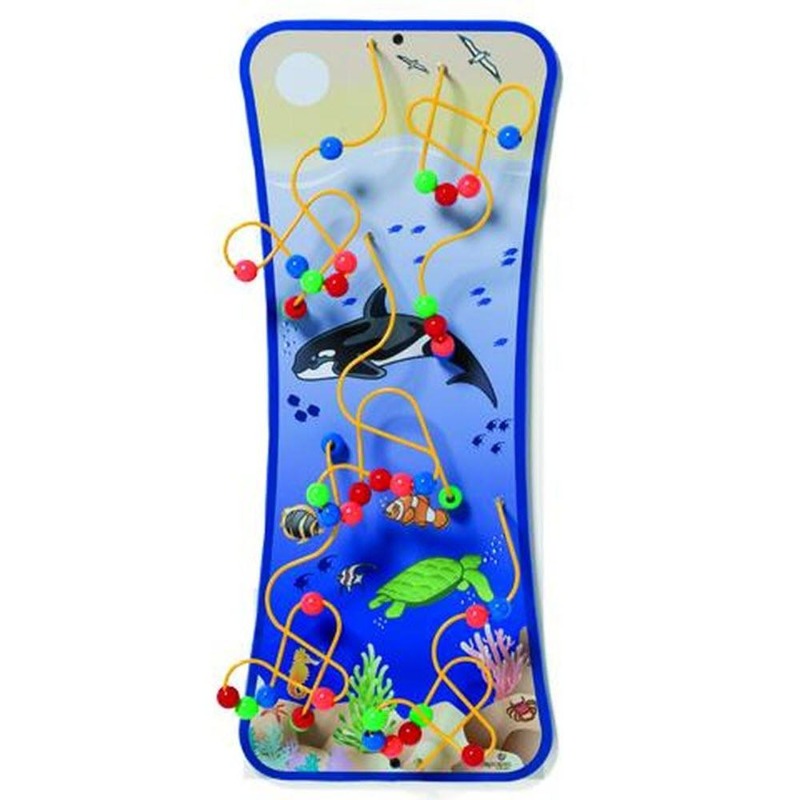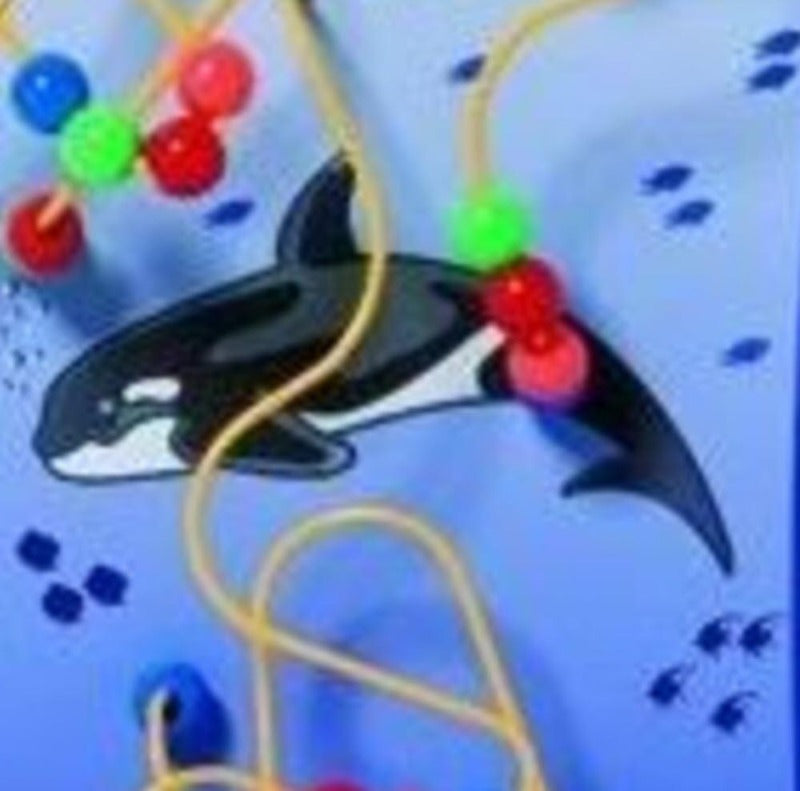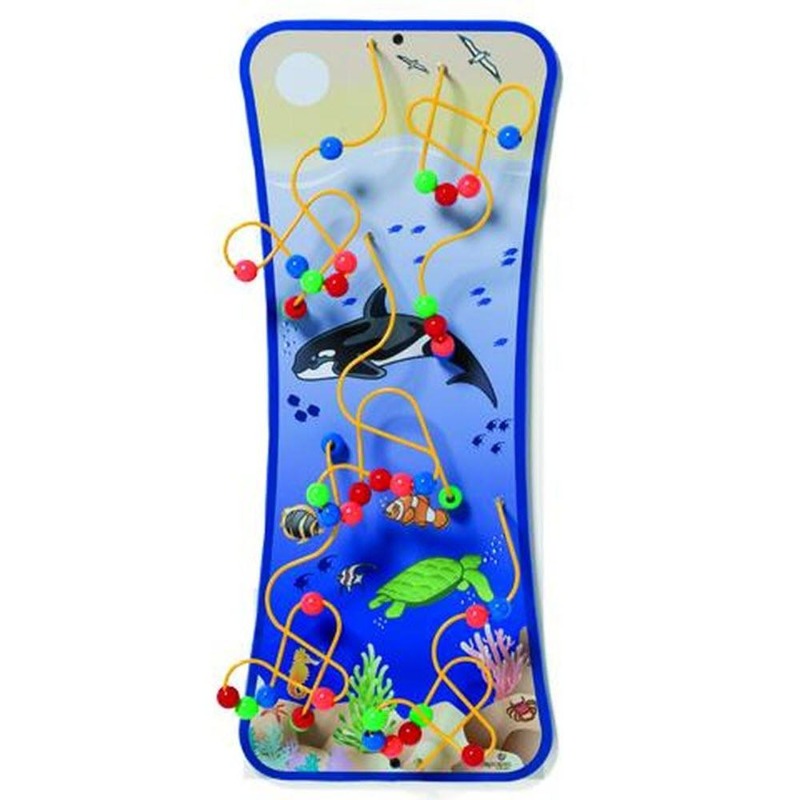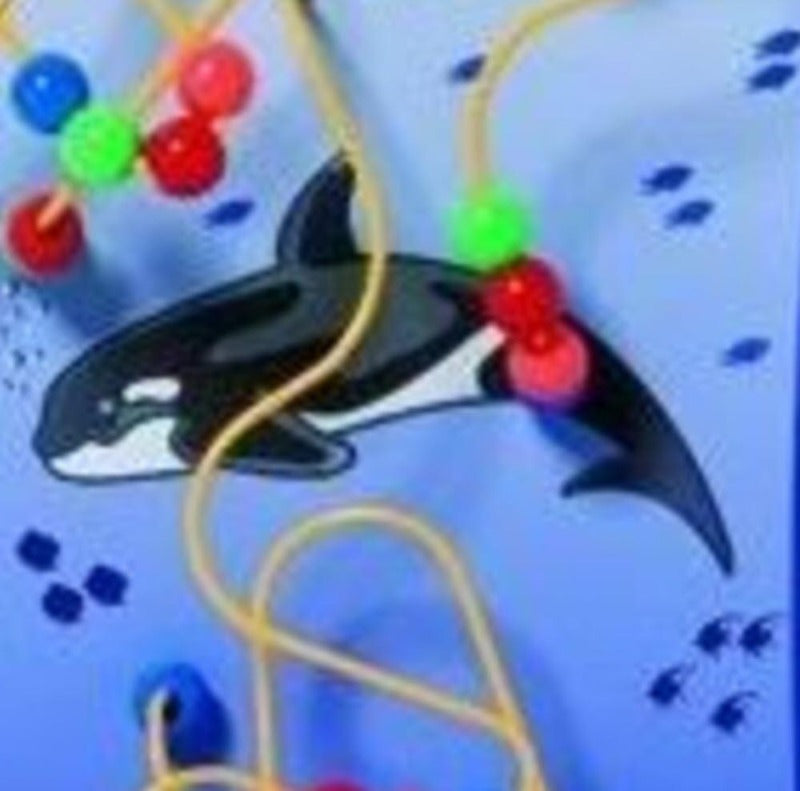 Seascape Wire Bead Maze Wall Toy
Product Description
Description

Delivery About 2 Weeks
Description
Take your little ones on an underwater adventure with our Seascape Wire Bead Maze Wall Toy. Perfect for developing fine motor skills while exploring the deep blue sea!
The Seascape Wire Bead Maze Wall Toy will captivate young audiences with under the sea graphics featuring an orca, sea turtle, clownfish and more. The colorful beads attached to the undulating wire paths will entertain children while waiting or playing at the doctor's, play areas, schools and therapy clinics.
 Size: 39"H x 16"W x 6"D, Weight: 22 lbs.
This wall-mounted toy is perfect for developing fine motor skills, as children move and turn colorful beads through the wire mazes. The mesmerizing seascape design adds an extra element of excitement, transporting children into an underwater wonderland full of playful sea creatures.
With its durable construction and easy installation, this bead maze will provide hours of entertainment while also promoting essential developmental skills – making it a must-have addition to any playroom or classroom
The Seascape Wire Bead Maze Wall Toy is a fun and interactive way to improve fine motor skills in children
This wall toy is made of high quality materials that are durable and safe for kids to play with
The colorful design of the bead maze will capture your child's attention, keeping them entertained for hours on end
With its easy to mount design, this wall toy can be placed anywhere children gather to play, making it a versatile addition to any space
Made in the U.S.A. by Playscapes/Gressco Item 20-FLP-OSS
Hardware and assembly/mounting instructions are included Designed and manufactured for use in healthcare facilities where issues of infection control are most stringent.
Made with commercial-grade materials and should be included in the same cleaning protocols as furniture and other high-contact surfaces.
Frequent cleaning with most commercial disinfectant solutions will not damage or diminish any of the product finish.
Warrantied against defects in material and workmanship for two years from the date of shipment.
Delivery About 2 Weeks
This item is made to order and ships factory direct from Wisconsin.
Ground delivery About 2 Weeks
We will email you the tracking number when your order ships.