Seascape Explorer Wall Toy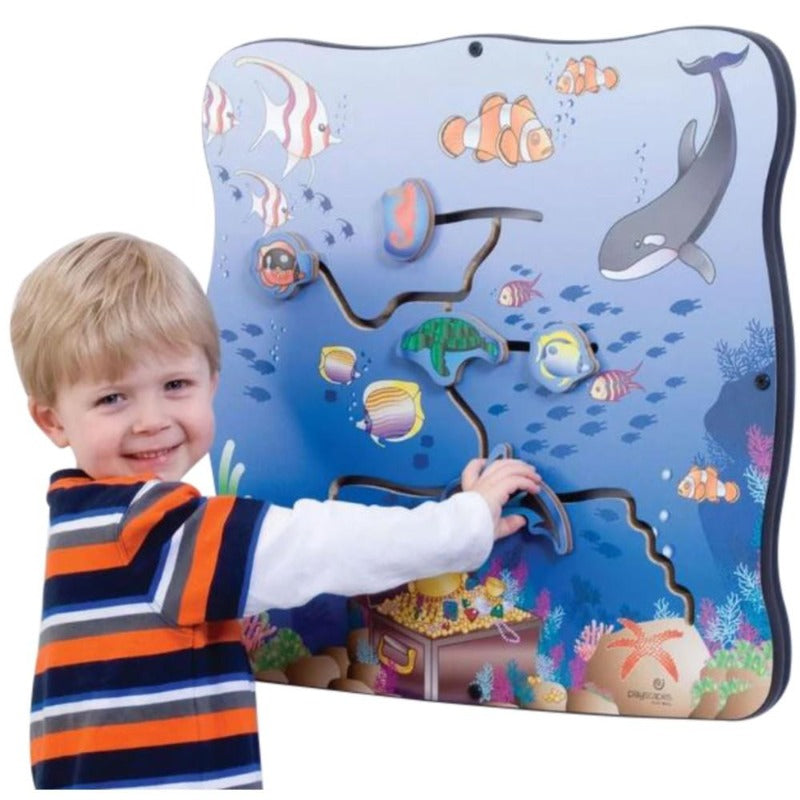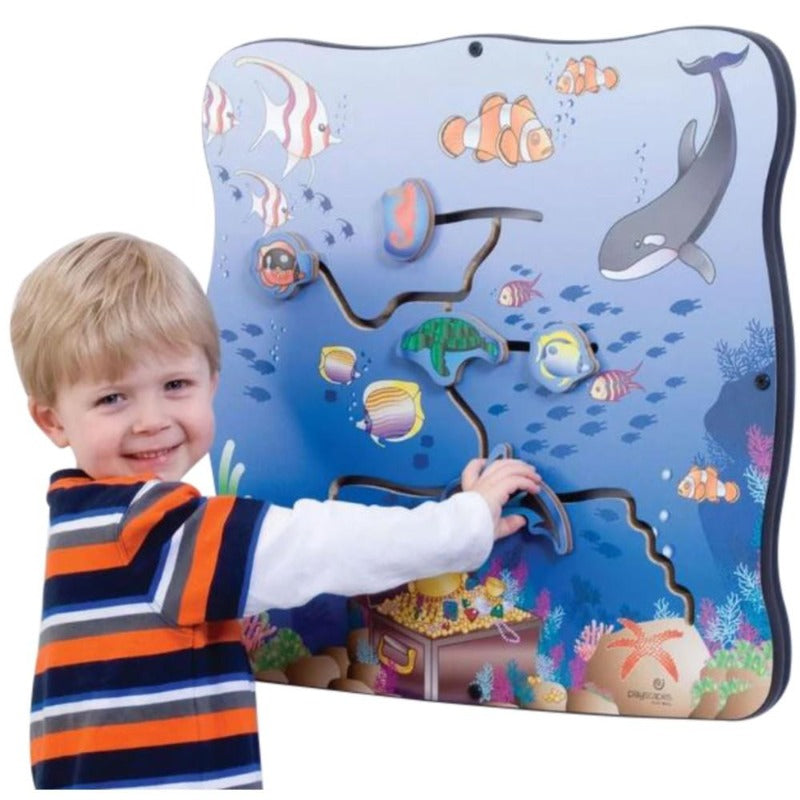 Seascape Explorer Wall Toy
Product Description
Description

Delivery About 2 Weeks
Description
Children will love pretending that they're deep-sea divers as they check out the creatures and treasures of the Seascape Explorer Wall Toy. They'll navigate the different fish around the maze of this beautiful waiting area toy. It's a wonderful addition to waiting areas.
Size: 22" x 22" x 2 1/4"D
There are no loose parts, making it safe for little ones. This panel, with its maze design, challenges the basic skills of eye-hand coordination and visual tracking. Place in a waiting area, doctors office or the children's area at the local recreation center.
Item 20-SEA-100
Made in the U.S.A. by Playscapes/Gressco. Warrantied against defects in material and workmanship for two years from the date of shipment.
Hardware and assembly/mounting instructions are included
Designed and manufactured for use in healthcare facilities where issues of infection control are most stringent.
Made with commercial-grade materials and should be included in the same cleaning protocols as furniture and other high-contact surfaces.
Delivery About 2 Weeks
This item is made to order and ships factory direct from Wisconsin.
Ground delivery About 2 Weeks
We will email you the tracking number when your order ships.
Colorful
The students are enjoying it.