Reading Letters Factory Second Rug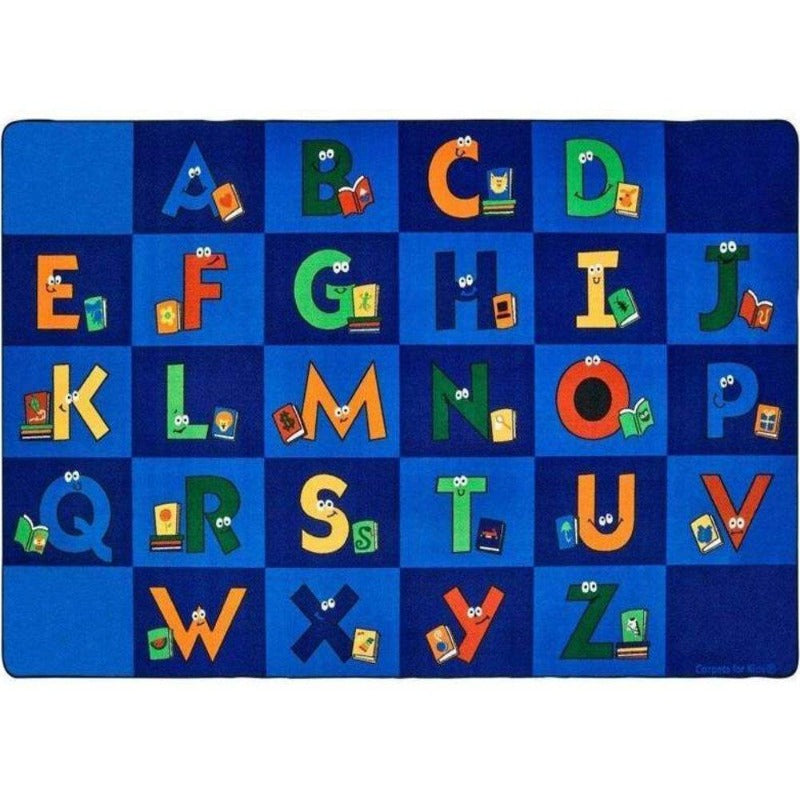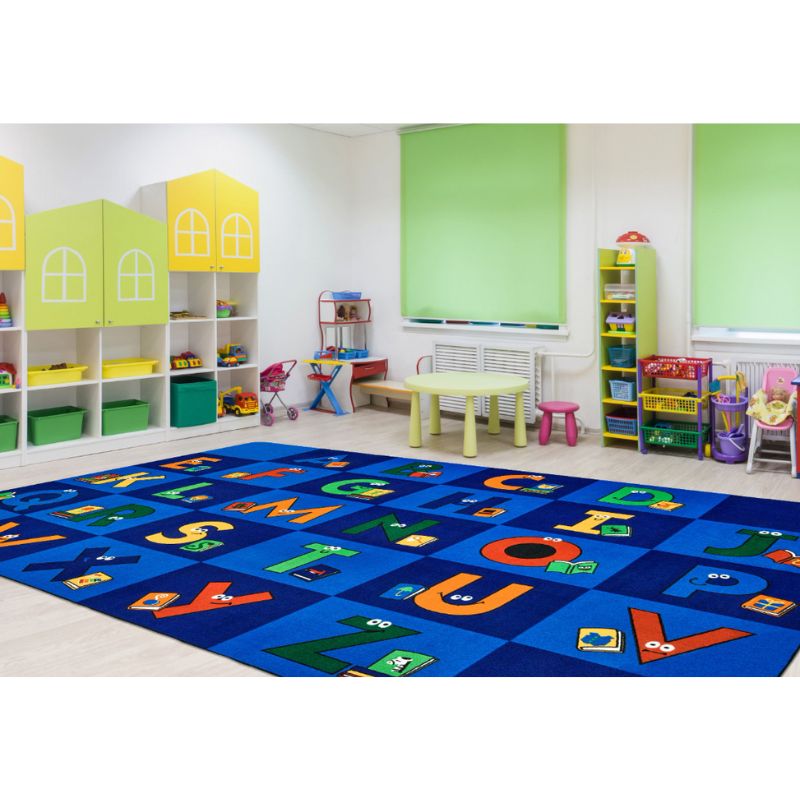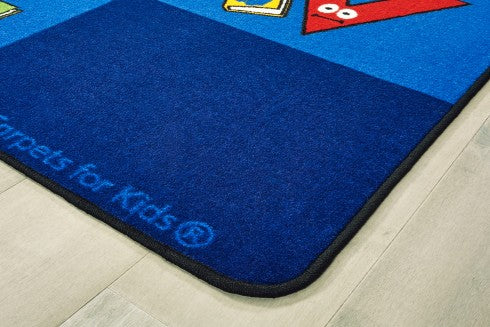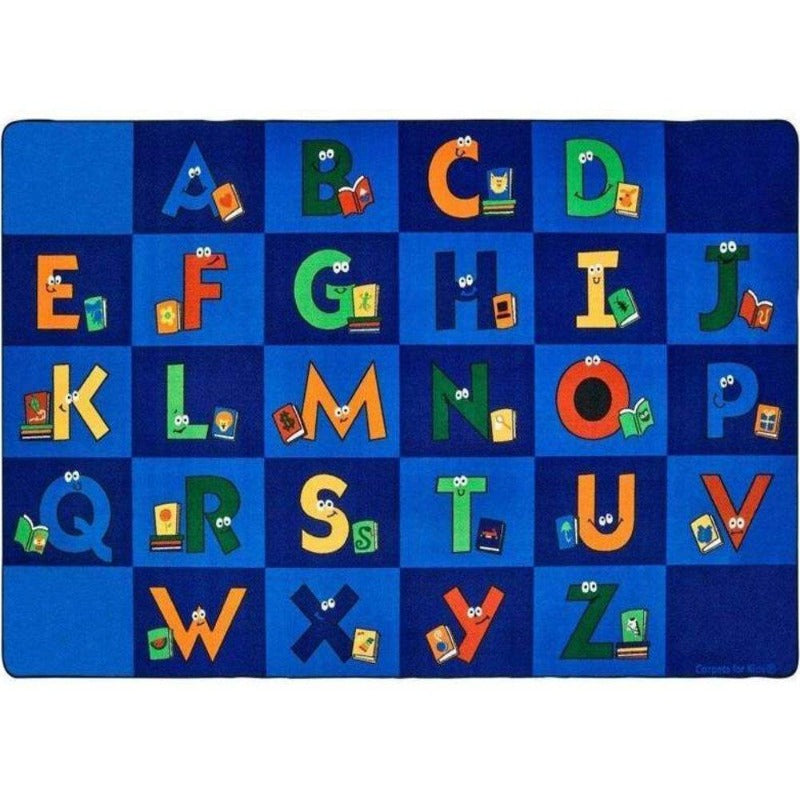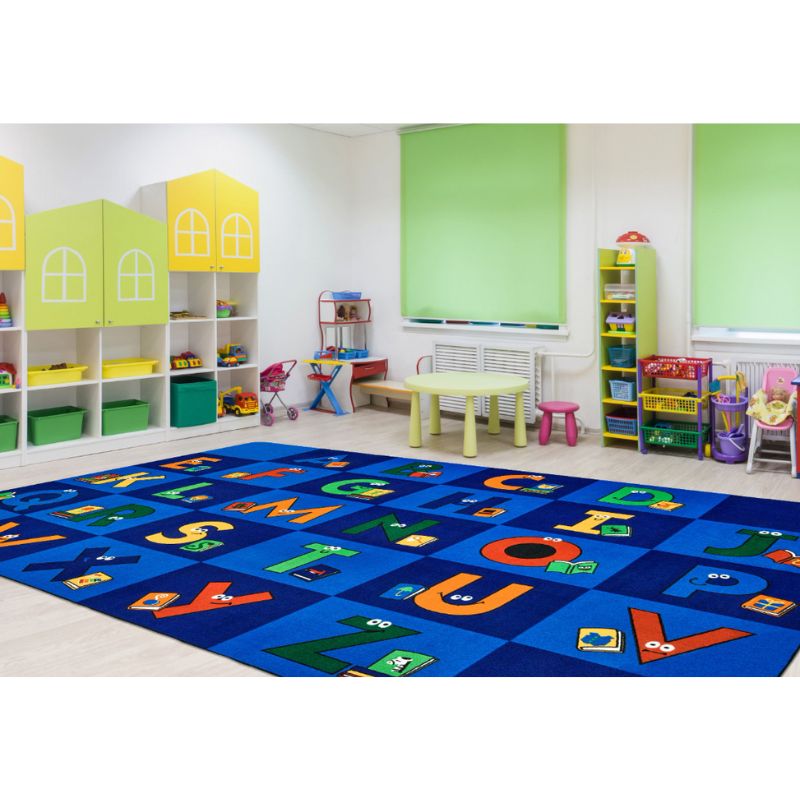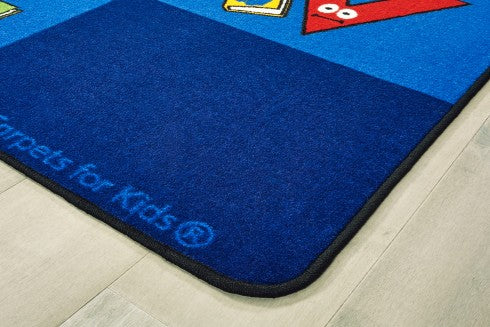 Reading Letters Factory Second Rug
Product Description
Description

Delivery 3 - 7 Business Days
Description
Unlock the magic of learning with Classroom Rugs, where every alphabet and phonics symbol comes to life
Create a warm and inviting space where minds embark on an educational journey with the Reading Letters Factory Second Rug. This classroom carpet serves as a colorful foundation for seating spaces, lesson plans, and pure imagination! Teachers can comfortably welcome visitors or organize their classroom library with its low profile, high-quality design.
Sizes:
7'6' x 12' Seat Size: 17" x 23"
8'4 x 13'4 Seat Size 19" x 26"
The Reading Letters Classroom Rug combines the alphabet with large seating spaces that provide a great area for lesson plans in school. Built to last and features fantastic colors. The vibrant colors inspire creativity and seating spaces that encourage socialization
The ABCs come to life in vibrant colors that invite children to sit and read books in comfort while learning phonics symbols. 
The Reading Letters Factory Second Rug is a high quality, low profile classroom rug that provides ample seating space for children and visitors while promoting organization in the classroom or library
With its colorful alphabet design and phonics symbols, this rug is an ideal tool for teachers to use during lesson plans focused on ABCs and reading books
The squares with letters have a small book with a phonics symbol on the cover to help tie the letter with a word. This is a highlight carpet for teachers, children, and visitors. 
This low profile high-quality carpet encourages children to get to know their ABC s while out of their seats. Featuring books in each sitting space. Find a book that starts with each letter and read to your class each day.

The large seating spaces will provide each child with their own spot to help with organization in a classroom or library.
About Factory Second Classroom Rugs: We have been given access to a small inventory of irregular classroom-style rugs that do not meet the rigid first quality standards of the Carpets for Kids team. Although called irregular, this rug is considered a Class A second.
This is a brand new rug that may include a slight color change, small dye spots, a slight backing flaw or a seam that hasn't been sewn perfectly straight. 
Meets NFPA 253, Class 1 Firecode
Anti Static and Carpet Stain Protection
Double-stitched serged edges
Assists in allergen particle control
Meets the CRI s Green Label Plus certification
Made by Carpets for Kids
Delivery 3 - 7 Business Days
This rug ships factory direct from Georgia.
Ground delivery is 3 - 7 Business Days
We will email you the tracking number when your order ships.
Bright and beautiful
The rug was beautiful and made a excellent addition to the classroom. Nobody would ever guess that it was a second.
Very Satisfied
So far I am very satisfied with this rug. I was a little hesitant to purchase at first since it was a factory rug, but I am so glad that I did. I haven't even noticed the parts of the rug that are considered flaws. It's very spacious and fits a big class comfortably.