Raindrops Keep Falling On My Rug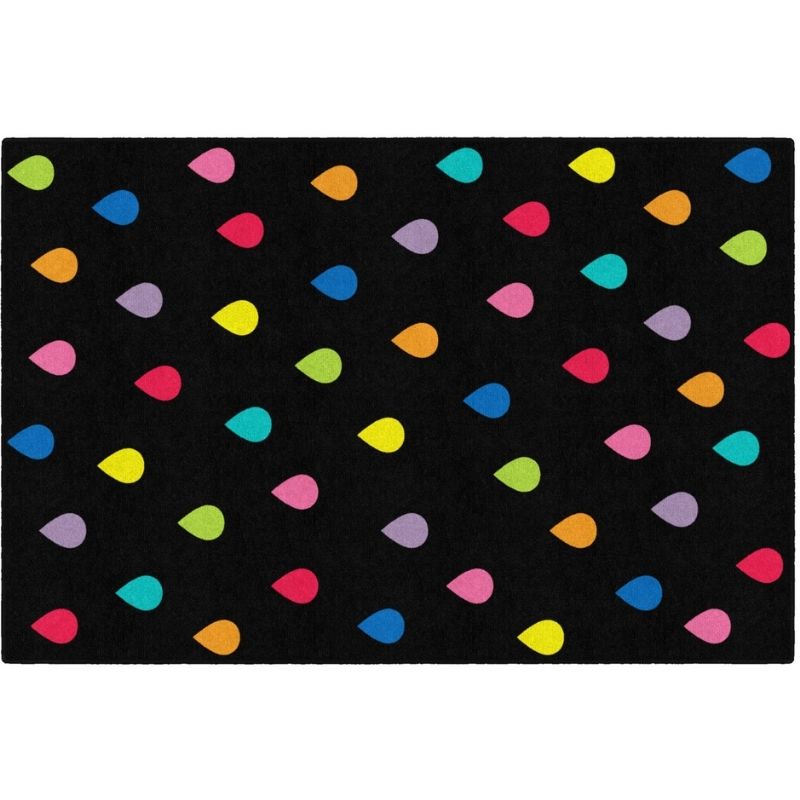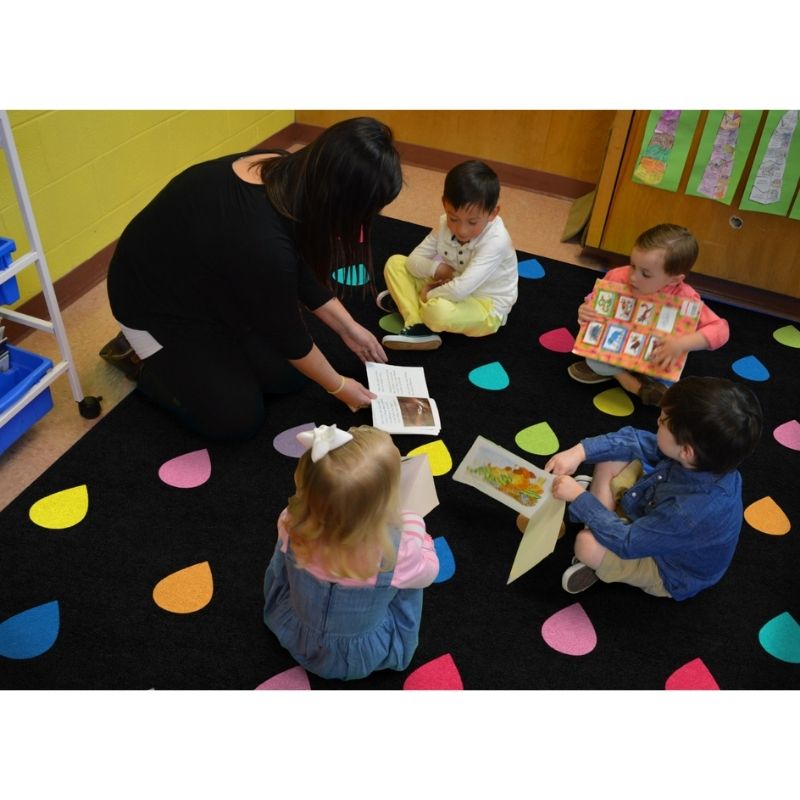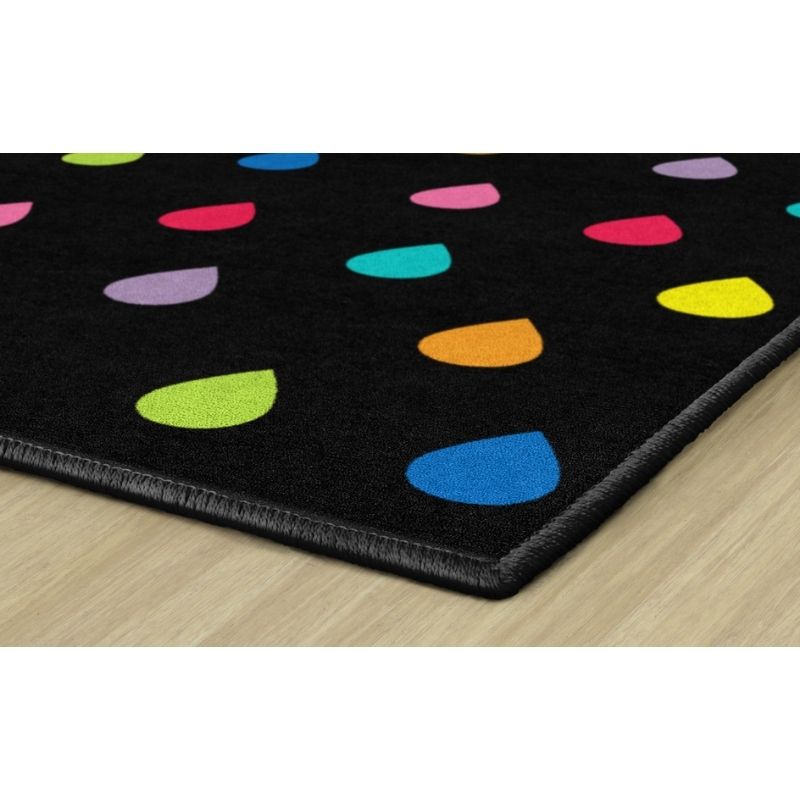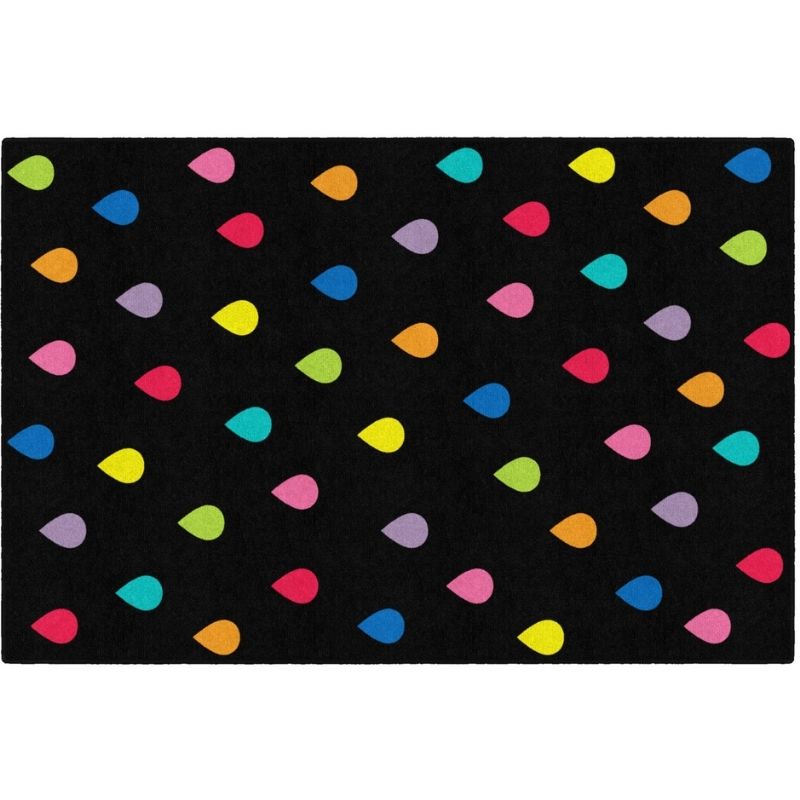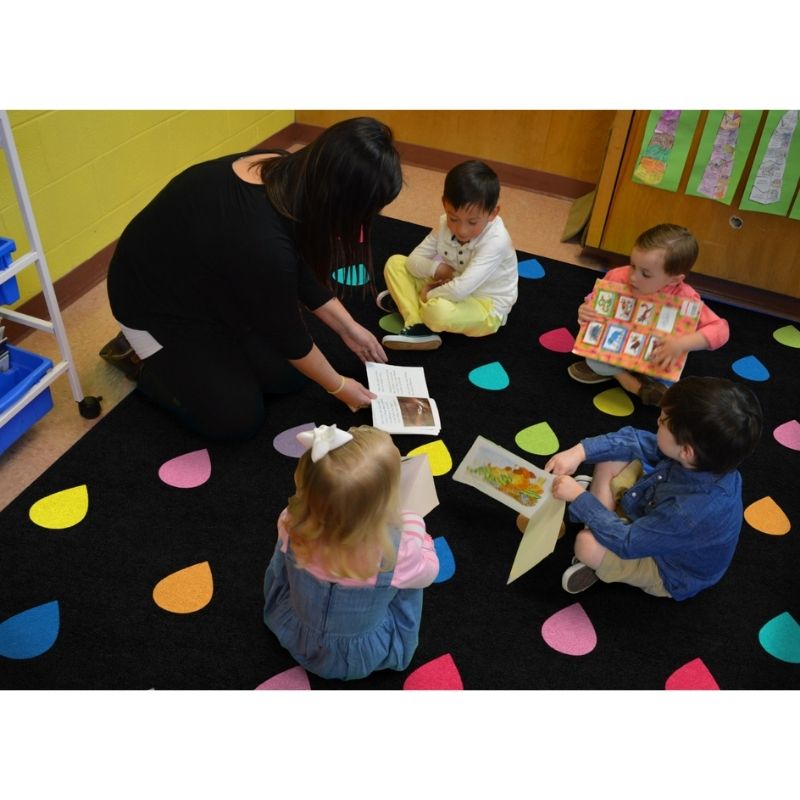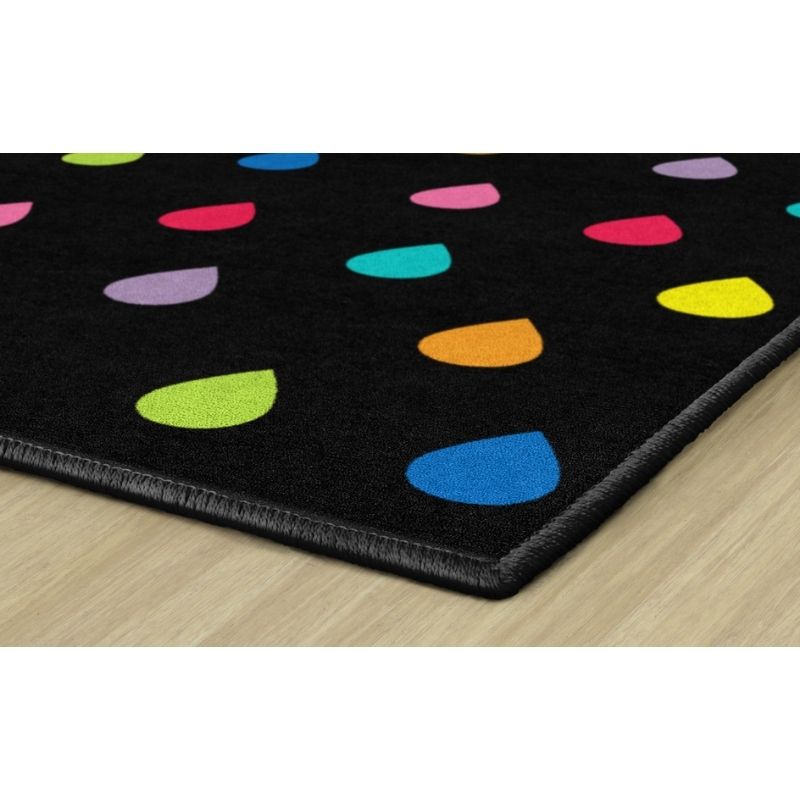 Raindrops Keep Falling On My Rug
Product Description
Description

Delivery about 4 Weeks
Description
The Raindrops Keep Falling On My Rug is perfect for any room that you're looking to add pizazz. Made for high traffic areas at schools, waiting areas, offices and playrooms.
Please measure your area and choose the right size
Remember sitting "crisscross apple sauce" on a colorful rug while listening to your teacher read a wonderful story? Not only are these rugs conducive to learning, but they can improve acoustics and air quality for our young learners.
Sizes: 5' x 7'6 and 7'6 x 12' 
Made in the U.S.A. 
Highest fiber density, with an infusion dye process. Ensures bright lasting color.
Anti-Microbial and Anti-Static Treatment: Guards against odor, mildew and mold.

24 oz Nylon w/Urethane Backing System
Treated with Scotchgard protector for superior soil resistance.
Class I Flammability Rating and Indoor Air Quality passed.
Bound and double stitched with nylon edge yarn for maximum strength and durability.
… But there's one thing I know
The blues they send to meet me Won't defeat me, it won't be long Till happiness steps up to greet me
Written by B.J. Thomas
Delivery about 4 Weeks
This rug is made to order and ships factory direct from Georgia.
Delivery is about 4 Weeks
We will email you the tracking number when your order ships.