Ocean Horizon Seating Rug - Factory Second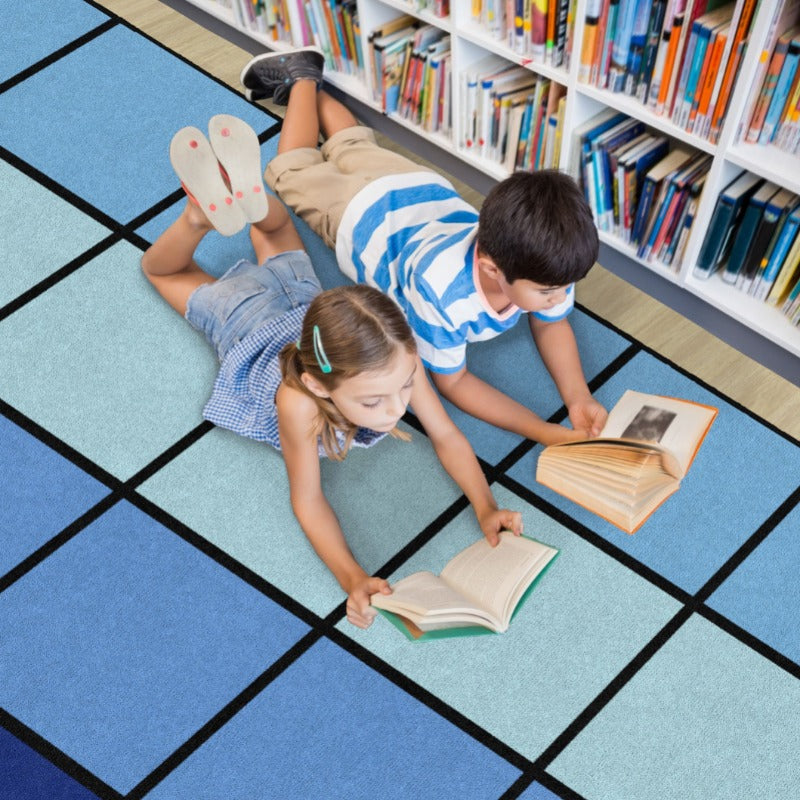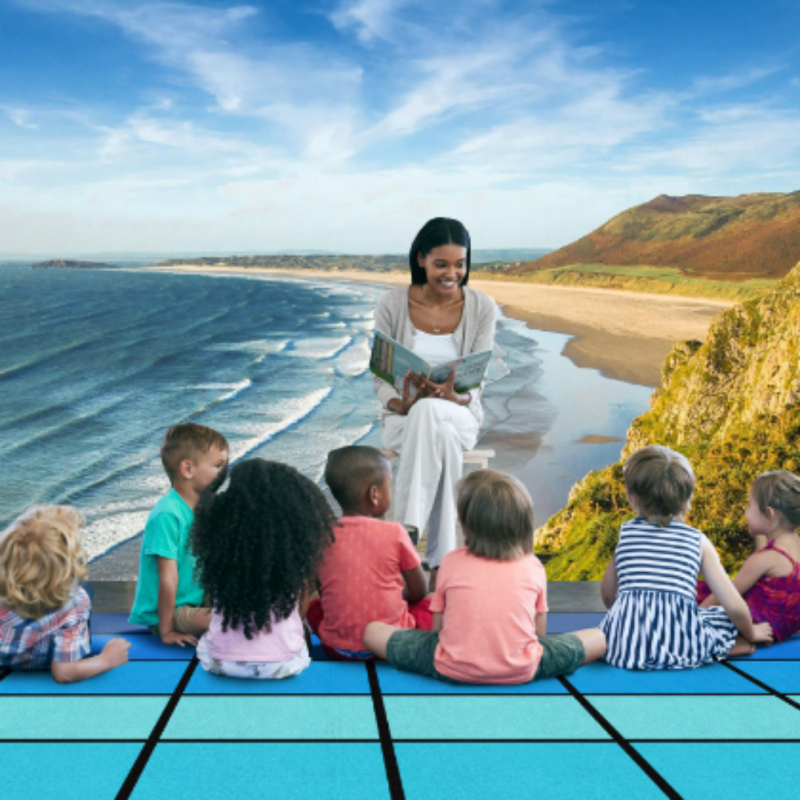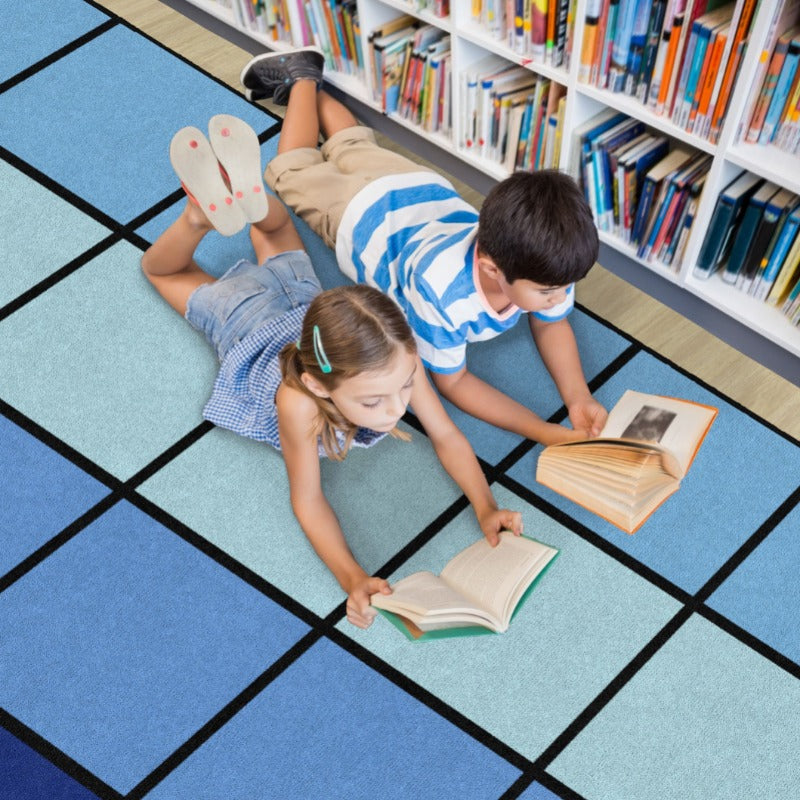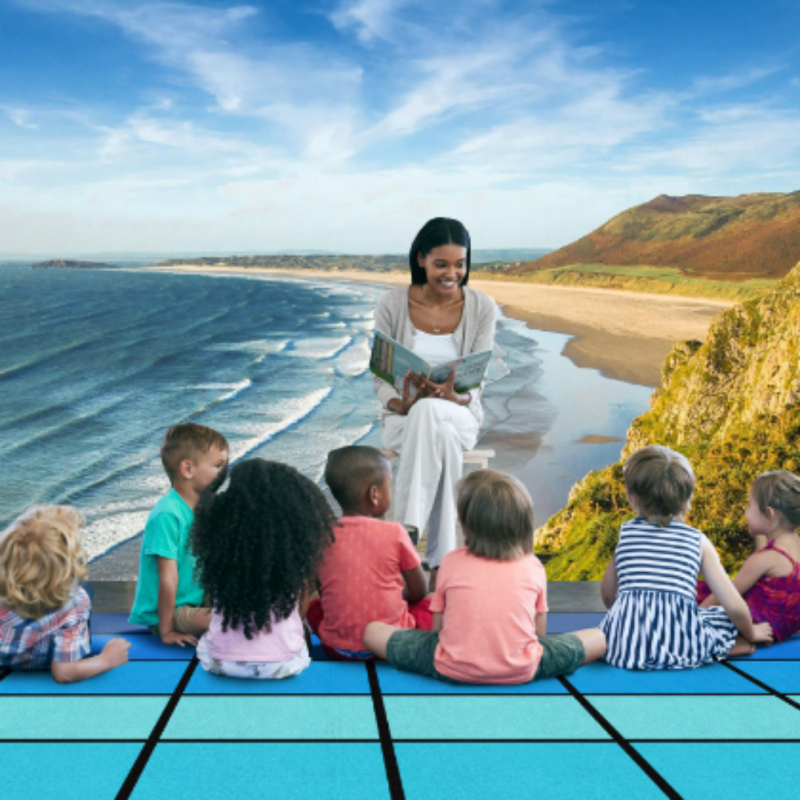 Ocean Horizon Seating Rug - Factory Second
Product Description
Description

Delivery 3 - 7 Business Days
Description
Transform your classroom into an learning wonderland with our Ocean Horizon Seating Rug. This beautifully crafted rug boasts a stunning design that will captivate and help you teach young minds. 
Sizes:
6' x 9' - 24 Seats are 17.5" x 17.5"
7'6 x 12' - 24 Seats are 23" x 22"
7'6 x 12' - 30 Seats are 23" x 17"
We have been given access to a small inventory of irregular classroom-style rugs that do not meet the rigid first quality standards.
This is a brand new rug that may include a slight color change, small dye spots, a slight backing flaw or a seam that hasn t been sewn perfectly straight. 

Meets NFPA 253, Class 1 Firecode

Double-stitched serged edges
Anti Static and Carpet Stain protection
Assists in allergen particle control
Meets the CRI s Green Label Plus certification
The comfortable seating provided by this carpet allows students to gather around during story time, group projects, or educational games in style and comfort. Made of high-quality materials, this rug is durable enough to withstand daily use while maintaining its vibrant colors and playful pattern.
Create a comfortable learning environment in your classroom with this quality seating rug that provides ample space for all students
Enhance the aesthetic appeal of your classroom while promoting interactive learning experiences with this beautifully designed carpet
The durable construction of this seating rug ensures it can withstand heavy use, making it an excellent long term investment for any educational facility
Teach students all things including a lesson plan about the sea. Reel them in with stories of famous voyages, trips to faraway lands and life on a shipping vessel to a giant cruise ship.
Enhance classroom community by providing structure and serenity to large-group instruction, partnered learning, and imaginative play. 
Help students understand boundaries with a serene seating carpet. Keeping children socially distant is important in classrooms and this rug does that task very well.
Delivery 3 - 7 Business Days
This rug ships factory direct from Georgia.
Ground delivery is 3 - 7 Business Days
We will email you the tracking number when your order ships.