Night Clouds Classroom Seating Rug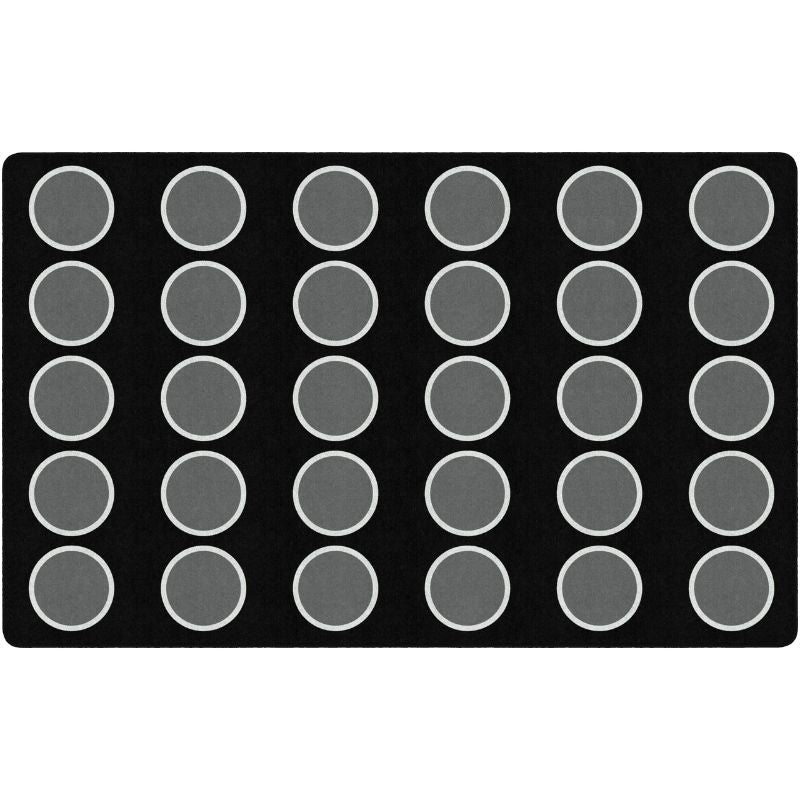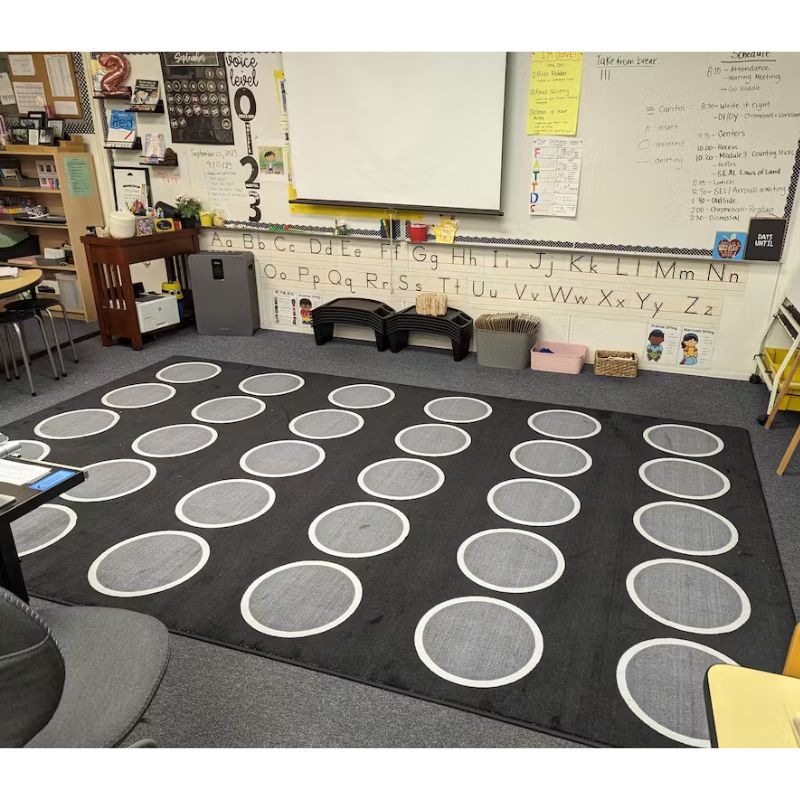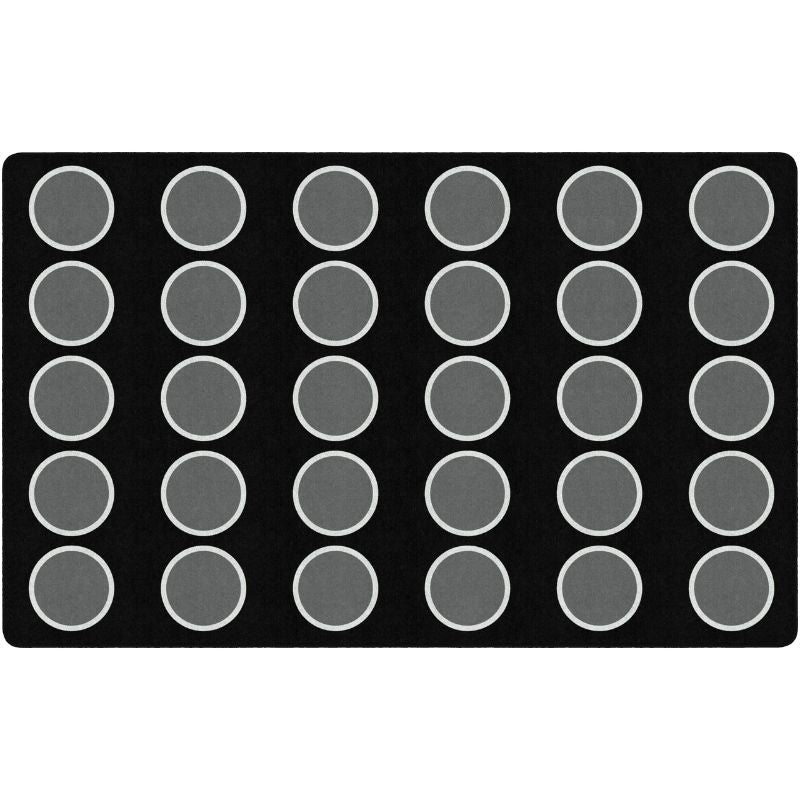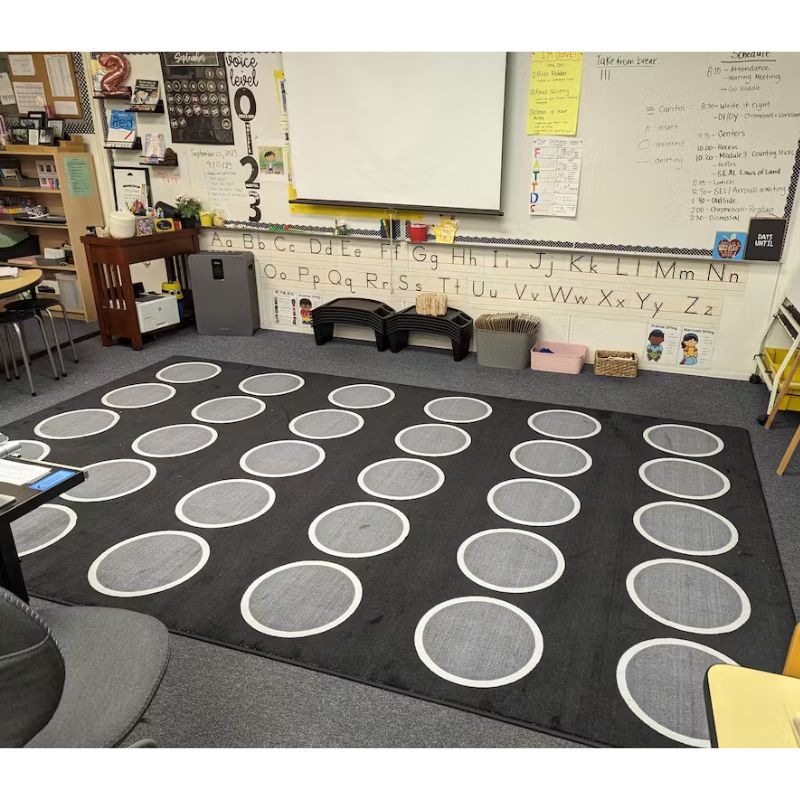 Night Clouds Classroom Seating Rug
Product Description
Description

Delivery about 4 Weeks
Description
Students love getting out of their chairs and on to a carpet for learning. Our Night Clouds Classroom Seating Rug helps them get the wiggles out and stretch. Play games like tic tac toe, bean toss, hopscotch and whatever else young imaginations can create. 
Please measure your area and choose the right size. 
Classroom rugs are great for everything from teaching lessons, to reading books, talking about feelings, and doing whole class community service projects. This black rug with gray circles and white rims will be a student magnet. 
The rug is often the heart of a classroom, and I hope you can help me bring ours back. Seating rugs give teachers an advantage as children automatically know there is a space for each of them.
Sizes:

6' x 8'4  -24 Seats 

7'6 x 12' - 24 Seats 

7'6 x 12' - 30 Seats 
In addition to providing a dynamic space for active learning and play, seating rugs also offer a multitude of benefits for small children in the classroom. One crucial advantage is that they promote social interaction and cooperation among students.
When children sit together on a seating rug, they are more likely to engage in group discussions, collaborate on projects, and form a strong sense of classroom community. This fosters a positive learning environment where students feel connected, valued, and part of a supportive group, enhancing their overall educational experience.
Made in the U.S.A. 
Highest fiber density, with an infusion dye process that ensures bright color.
Anti-Microbial and Anti-Static Treatment guards against odor, mildew and mold.

Treated with Scotchgard protector for superior soil resistance.
Class I Flammability Rating and Indoor Air Quality passed.
Bound and double stitched with nylon edge yarn for maximum strength and durability.
Delivery about 4 Weeks
This rug is made to order and ships factory direct from Georgia.
Delivery is about 4 Weeks
Please Note: During the period before semesters start. The manufacturer in Georgia gets really busy and backed up. We understand that you want your rug sooner than later.

The stress of a new semester, new grade, or new classroom can create anxiety. Please be patient as they do their best to push rugs out of their factory. Delays are common during the busy season. The wait is worth it!
We will email you the tracking number when your order ships.