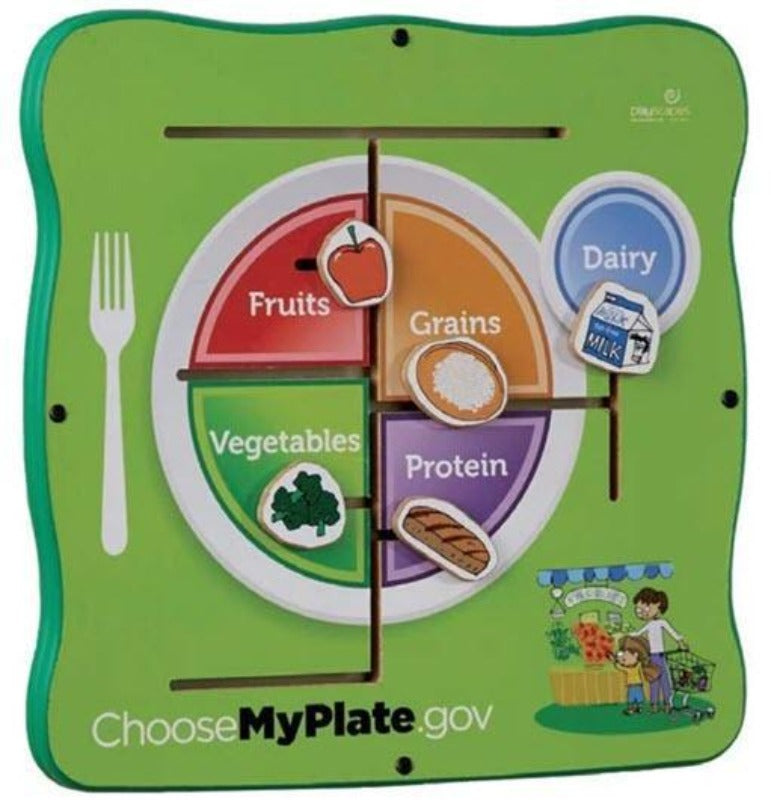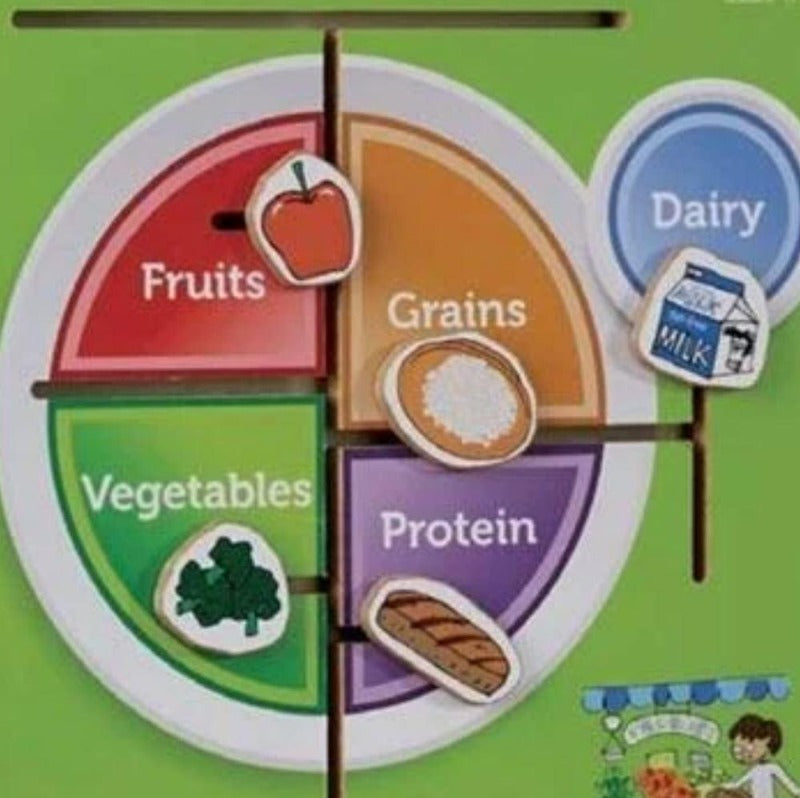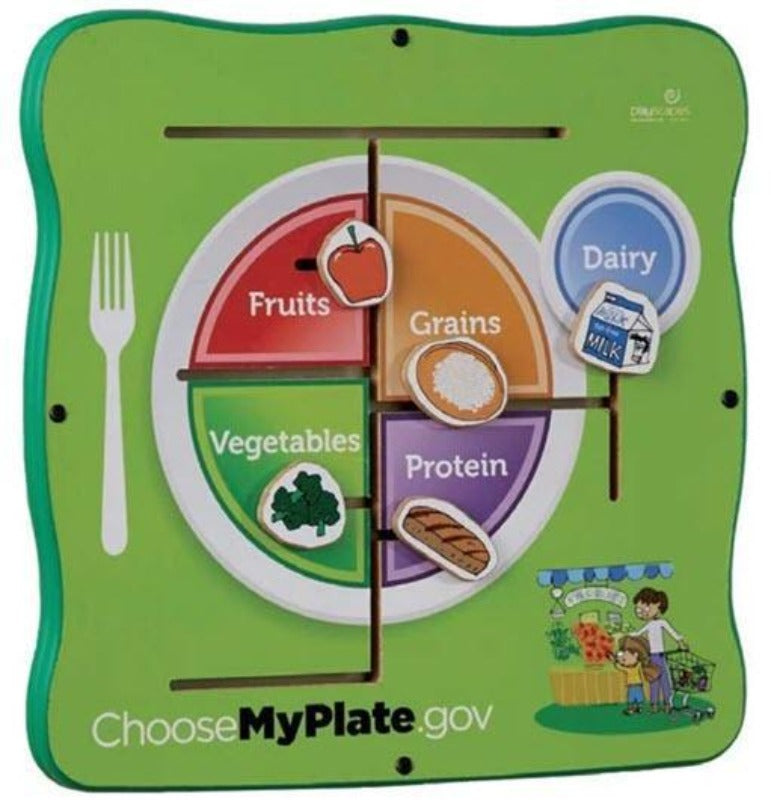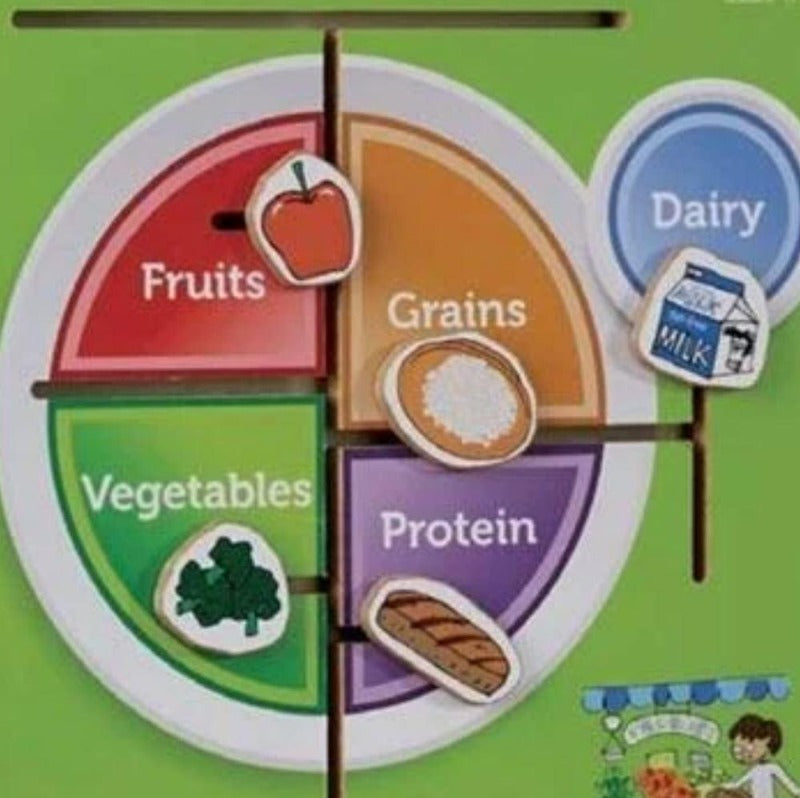 MyPlate MatchUp Wall Toy
Product Description
Description

Delivery About 2 Weeks
Description
MyPlate MatchUp Wall Toy
The MyPlate MatchUp Wall Toy instructs and educates children on how to properly anchor their meals to obtain the highest source of energy and health. 

Size: 22" x 22", Weight: 20 lbs.
Teach children from a young age to eat well and incorporate healthy selections for meal time. A different path will be taken in order to match each item. This durable wall toy is fun and educational. 
This colorful and attention-grabbing wall toy will help convey the message of making half your plate fruits and vegetables. Navigate each food group to its correct location on the plate.
Made in the U.S.A. by Playscapes a division of Gressco
Designed and manufactured for use in healthcare facilities where issues of infection control are most stringent.
Made with commercial-grade materials and should be included in the same cleaning protocols as furniture and other high-contact surfaces.
Frequent cleaning with most commercial disinfectant solutions will not damage or diminish any of our product finishes.
Hardware and assembly/mounting instructions are included 
Warrantied against defects in material and workmanship for two years from the date of shipment.
Delivery About 2 Weeks
This item is made to order and ships factory direct from Wisconsin.
Ground delivery About 2 Weeks
We will email you the tracking number when your order ships.