Majestic Mountains Seating Rug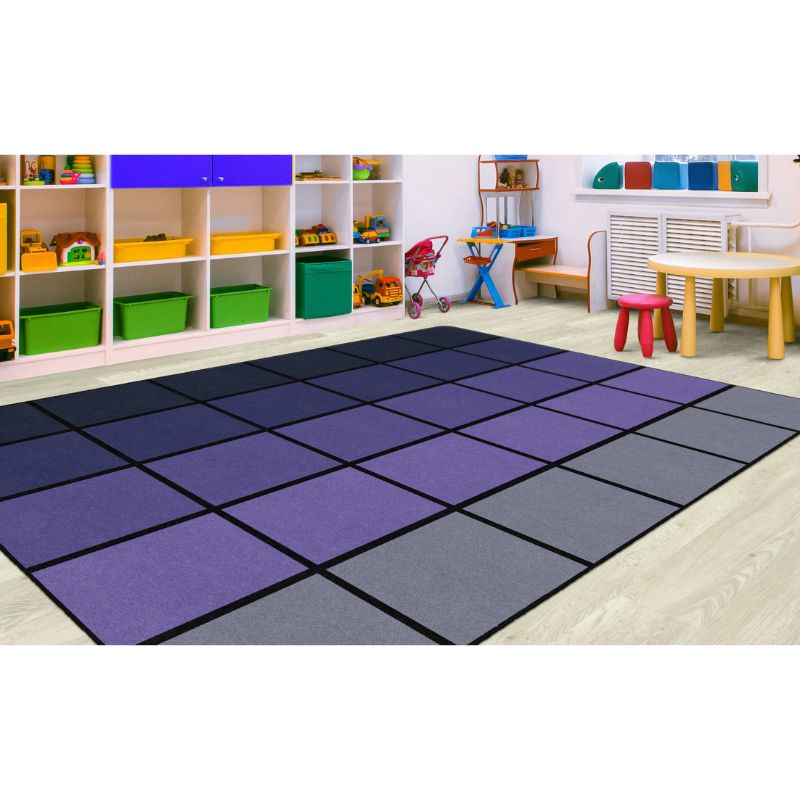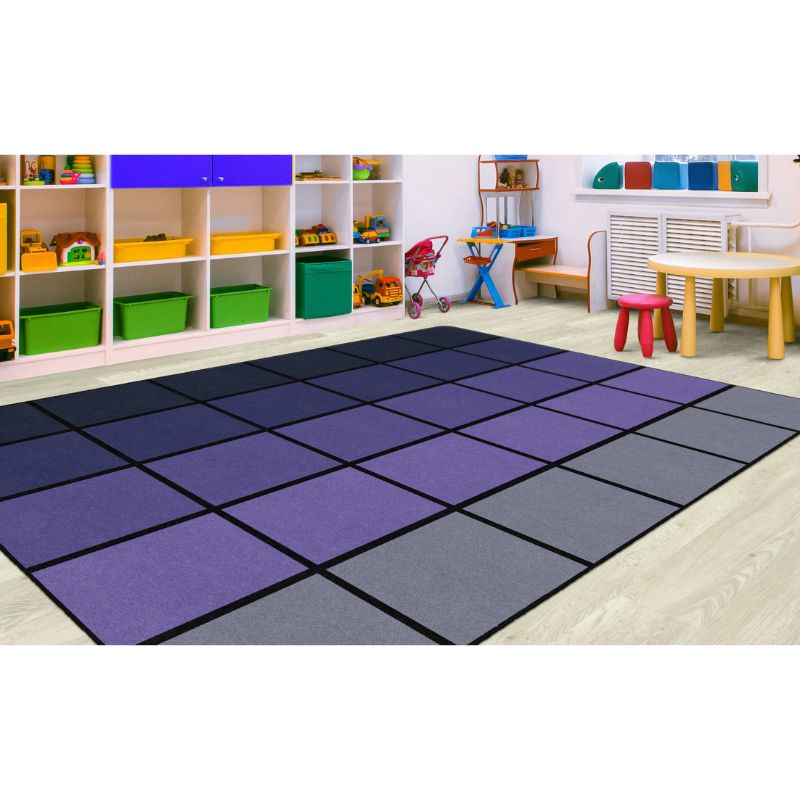 Majestic Mountains Seating Rug
Product Description
Description

Delivery is about 4 Weeks
Description
The Majestic Mountains Seating Grid Rug is a sleek and modern addition to any classroom. This carpet is designed with both style and functionality in mind. The kids will love it and it'll make other teachers jealous. 🏔️📚😍
Please measure your area and choose the right size. 📏🤔
The Majestic Mountains Seating Rug rug features a minimalist design with a black gradient that fades to a lighter shade towards the center. This subtle and sophisticated pattern is perfect for classrooms that want to create a modern and stylish atmosphere. 
Sizes: 6' x 8'4 - 24 Seats are 16.8" x 16" 📏🪑
7'6 x 12' - 30 Seats are 23.7" x 17.7" 📏🪑
Not only does this rug look great, but it is also made from high-quality materials that are built to last. The rug's sturdy construction and non-slip backing ensure it can withstand heavy foot traffic and stay securely in place, while its soft and plush texture provides a comfortable spot for students to sit and play. 🛋️👣
But the Majestic Mountains rug isn't just aesthetically pleasing - it's also a valuable tool for teaching. The rug's simple and unobtrusive design makes it easy to use as a foundation for different activities, from group discussions to individual reading time. It also allows students to focus on their work without unnecessary distractions. 🎓👨‍🏫📖
Made in the U.S.A. 🎨
Highest fiber density, with an infusion dye process. Ensures bright lasting color.
Anti-Microbial and Anti-Static Treatment: Guards against odor, mildew and mold. 🚫🦠

Treated with Scotchgard protector for superior soil resistance. 🛡️
Class I Flammability Rating and Indoor Air Quality passed. 🔥🌬️
Bound and double stitched with nylon edge yarn for maximum strength and durability. 🪡💪
Interesting Facts about famous U.S. Mountains 🏔️
The Rocky Mountains, also known as the Rockies, stretch for more than 3,000 miles from Canada to New Mexico and include several famous peaks, such as Pikes Peak, Longs Peak, and Mount Elbert. 🏞️🌄
Mount Rainier, located in Washington State, is an active volcano and the most glaciated peak in the contiguous United States. 🌋❄️
Denali, formerly known as Mount McKinley, is the highest peak in North America, standing at 20,310 feet tall. It is located in Denali National Park in Alaska. 🗻🏞️
Mount Rushmore, located in South Dakota, features the faces of four U.S. presidents carved into the granite of the mountain. The presidents depicted are George Washington, Thomas Jefferson, Theodore Roosevelt, and Abraham Lincoln. 🇺🇸🏞️
Mount Hood, located in Oregon, is a dormant volcano that stands at 11,239 feet tall. It is a popular destination for skiing and hiking. ⛷️🏔️
Mount Rushmore, Denali, and Yellowstone's Old Faithful geyser are featured on the US quarter. 🪙💰
The Great Smoky Mountains, located along the Tennessee-North Carolina border, are a range of peaks that are part of the Appalachian Mountains. They are known for their stunning fall foliage and diverse wildlife, including black bears, deer, and elk. 🍁🦌🐻🌲
🏆🏷️

Delivery is about 4 Weeks
This rug is made to order and ships factory direct from Georgia.
Delivery is about 4 Weeks
We will email you the tracking number when your order ships.