Learning Blocks Carpet Squares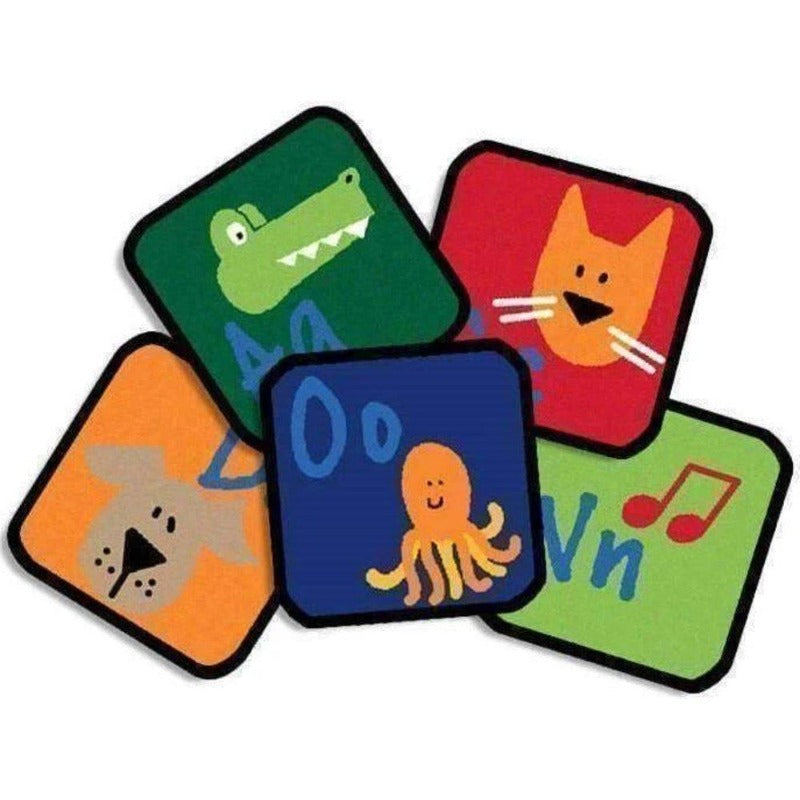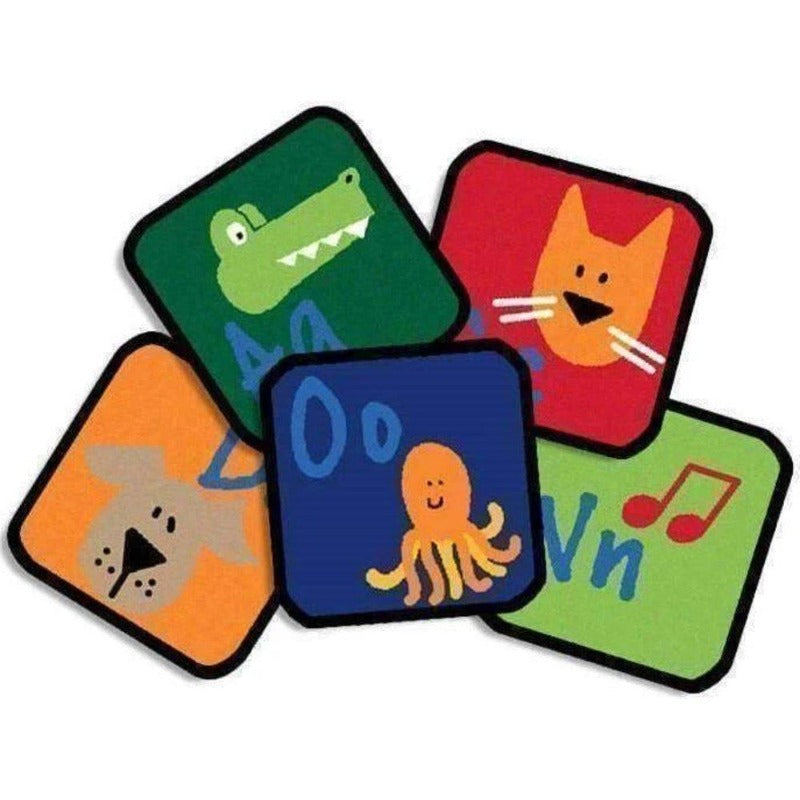 Learning Blocks Carpet Squares
Product Description
Description

Delivery 3 - 7 Business Days
Description
Step up your learning game with Learning Block Carpet Squares. Featuring upper and lowercase letters. Perfect for classrooms and playrooms, use them as floor markers or enjoy fun games while teaching the ABCs.
The Learning Blocks Carpet Squares are not just any ordinary carpet squares but a fun and engaging way to teach children about the alphabet using uppercase, lowercase letters, and animals. With 26 squares squares from A-Z, your little ones can jump and learn through various games in playrooms or classrooms.
Set includes 26 12" x 12" Squares.
Not only do these Carpet Squares make great floor markers for seating arrangements but also provide an excellent visual aid for interactive lessons on vocabulary building. 
Carpet Squares are a fun and interactive way to teach children the alphabet, both uppercase and lowercase letters
The adorable animal designs on each square make learning ABCs even more engaging for kids in playrooms or classrooms
Use them as floor markers for classroom seating or incorporate them into games that help children master their letter recognition skills
With 26 squares included, these Classroom Carpet Squares provide endless opportunities for educational fun
The Learning Blocks Carpet Squares are an excellent way to teach children their alphabet while they take turns moving from square to square. Featuring animals paired with uppercase and lowercase alphabet letters each on their own carpet square. Ideal for classroom seating, floor markers, playrooms, games, and learning ABCs.
Item 7026
Delivery 3 - 7 Business Days
This rug ships factory direct from Georgia.
Ground delivery is 3 - 7 Business Days
We will email you the tracking number when your order ships.
Special Education Teacher
very versatile product able to use on the carpet as a path, in a circle as sitting prompts, on the wall as a indestructible anchor chart :)