Good Vibes Happy Faces Rug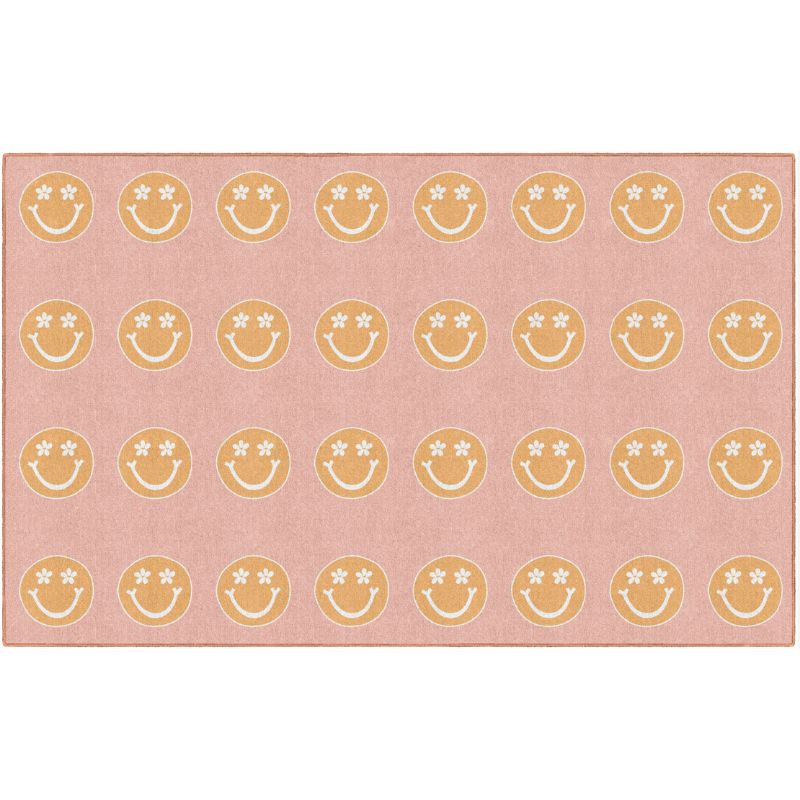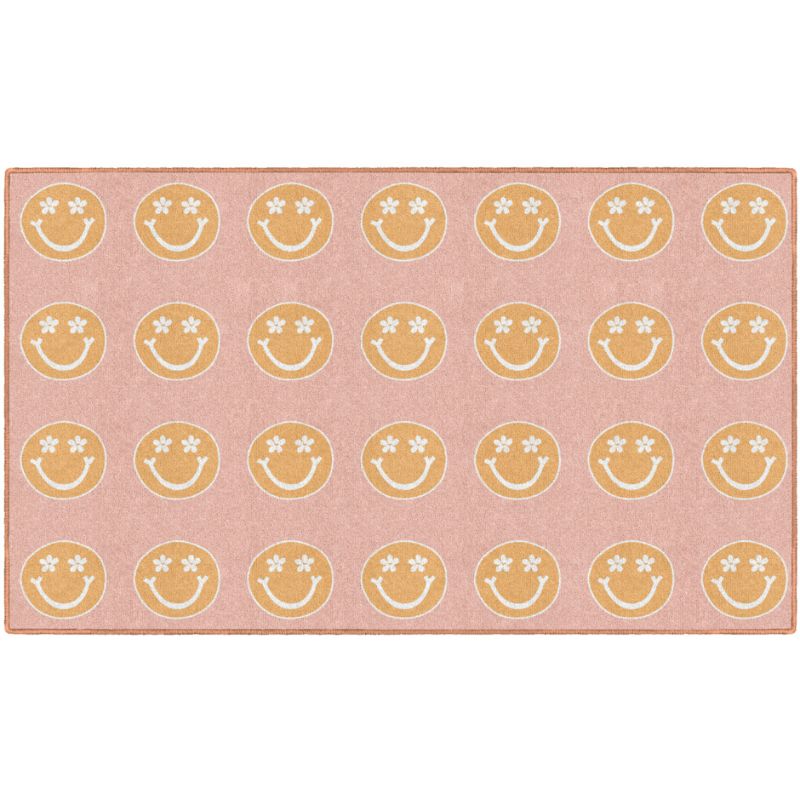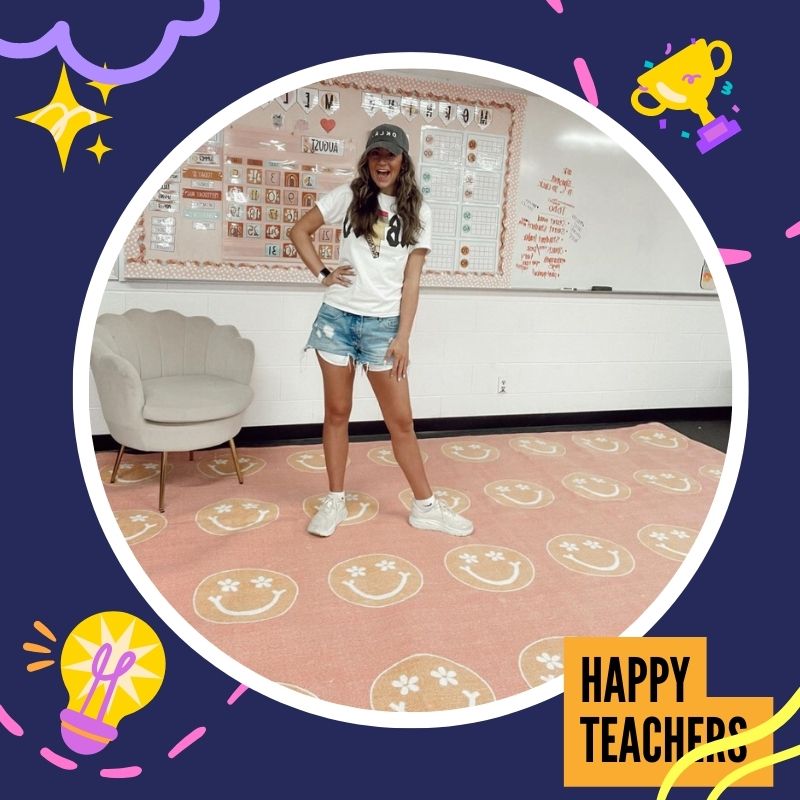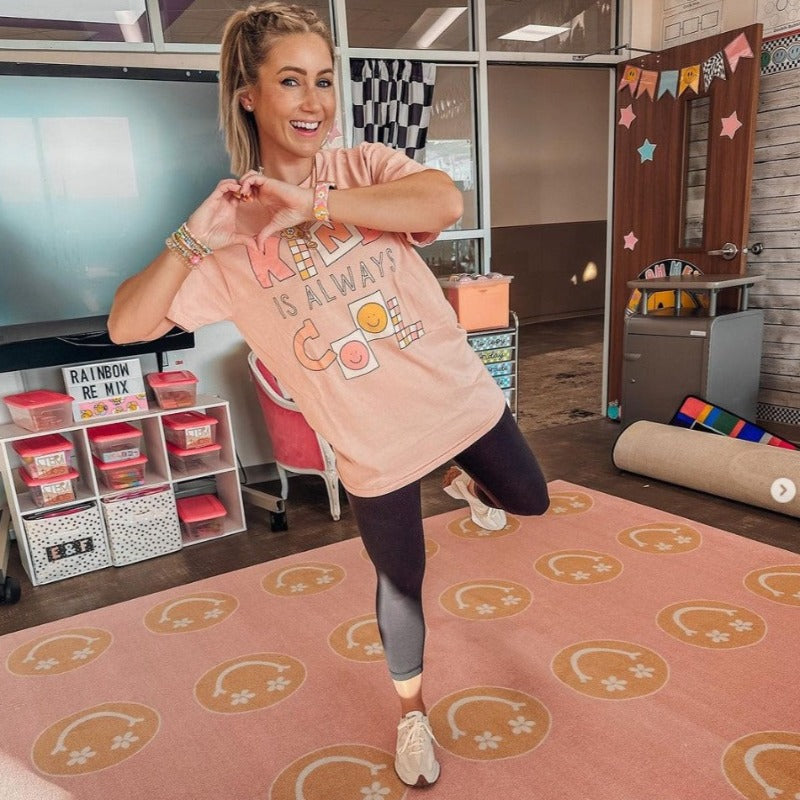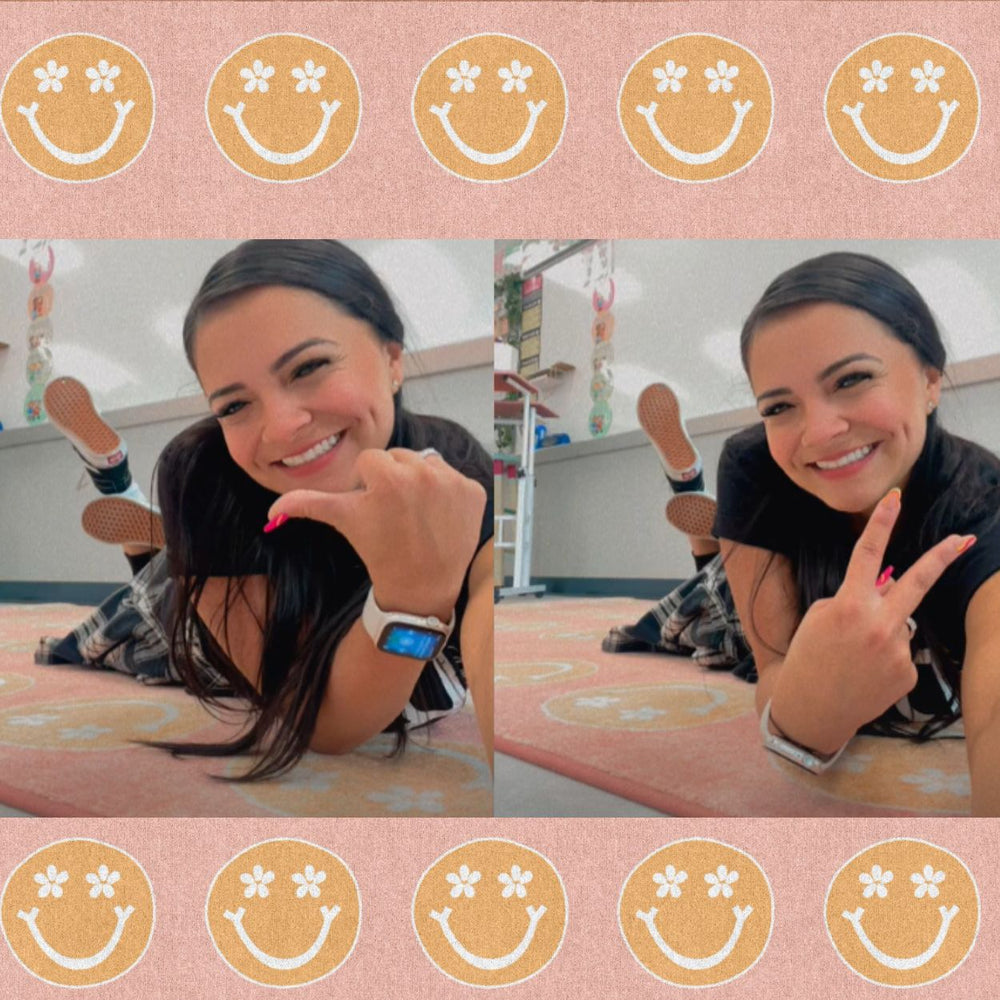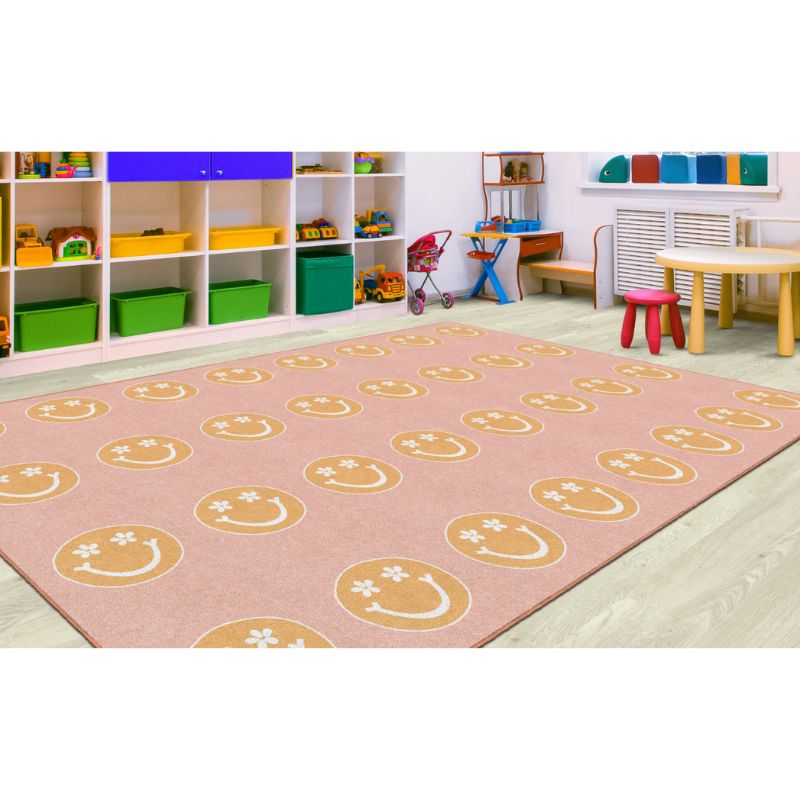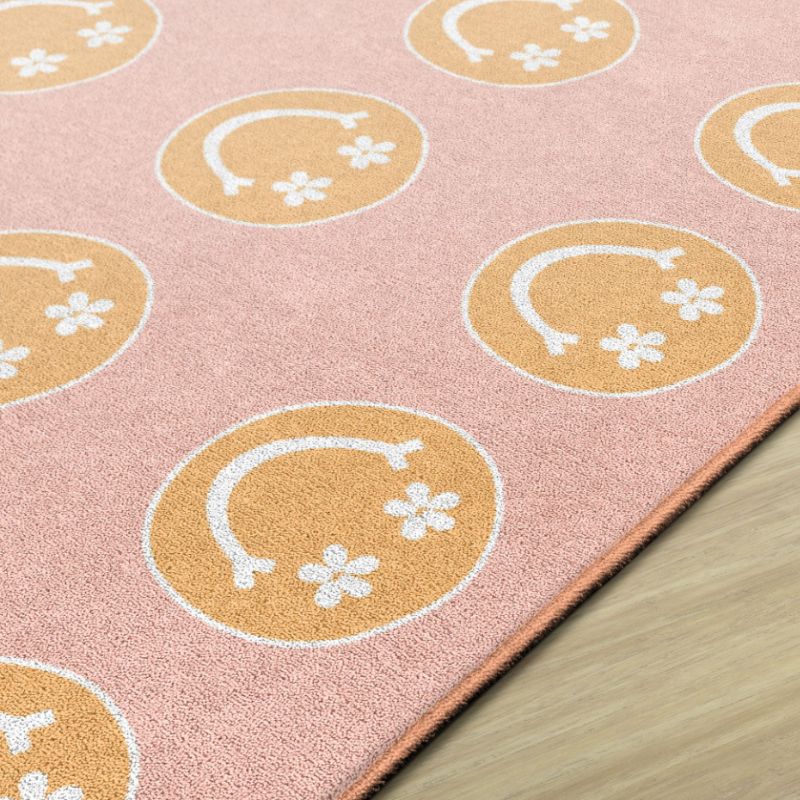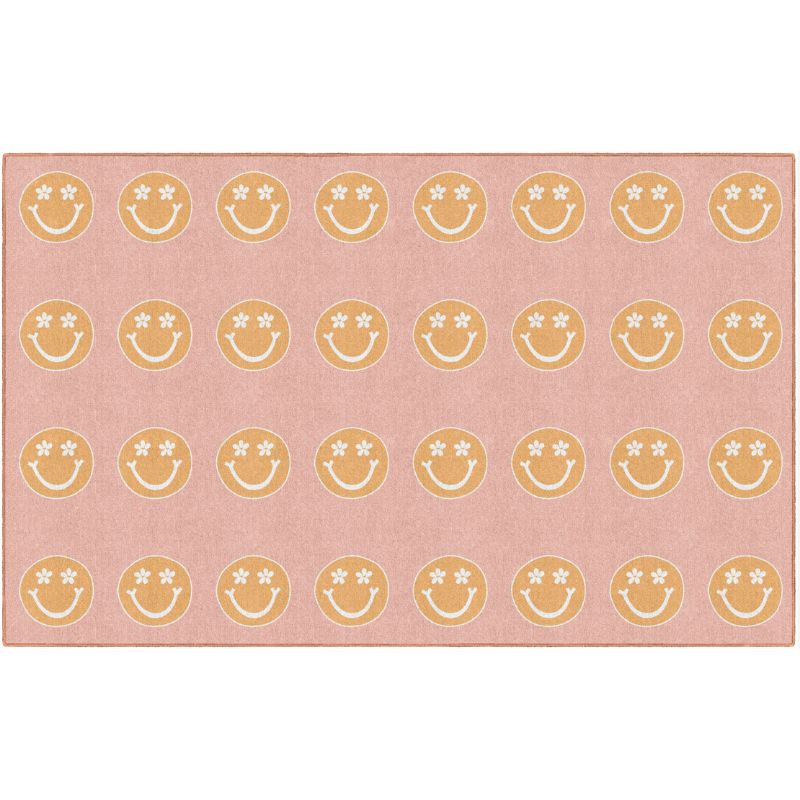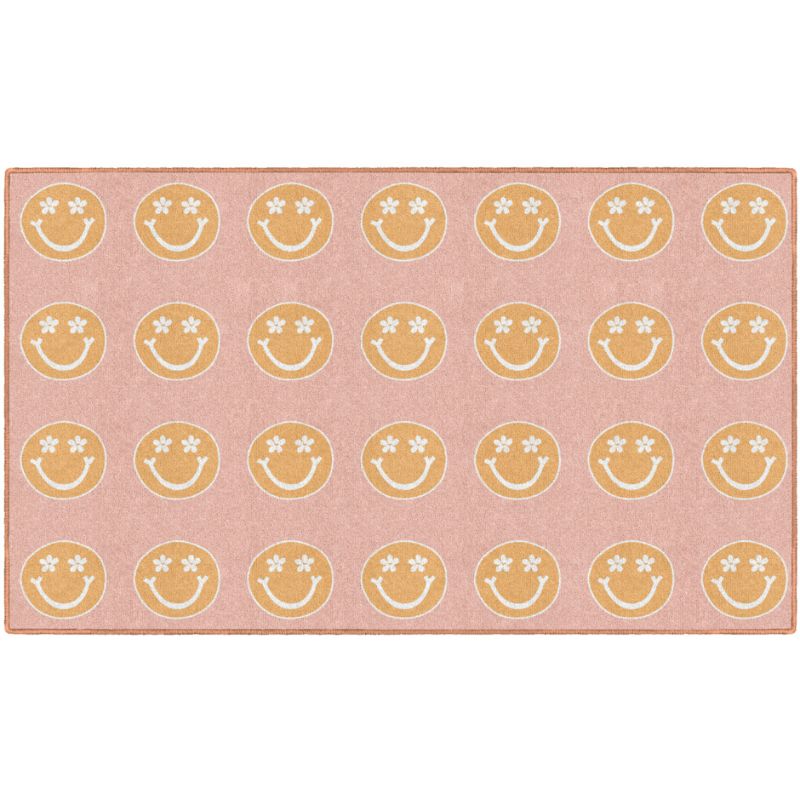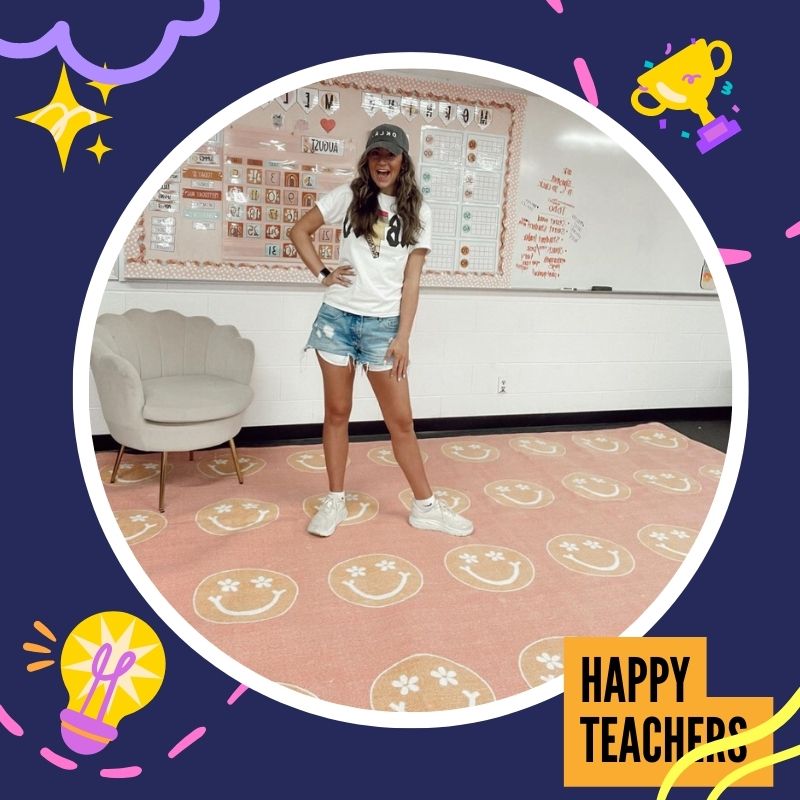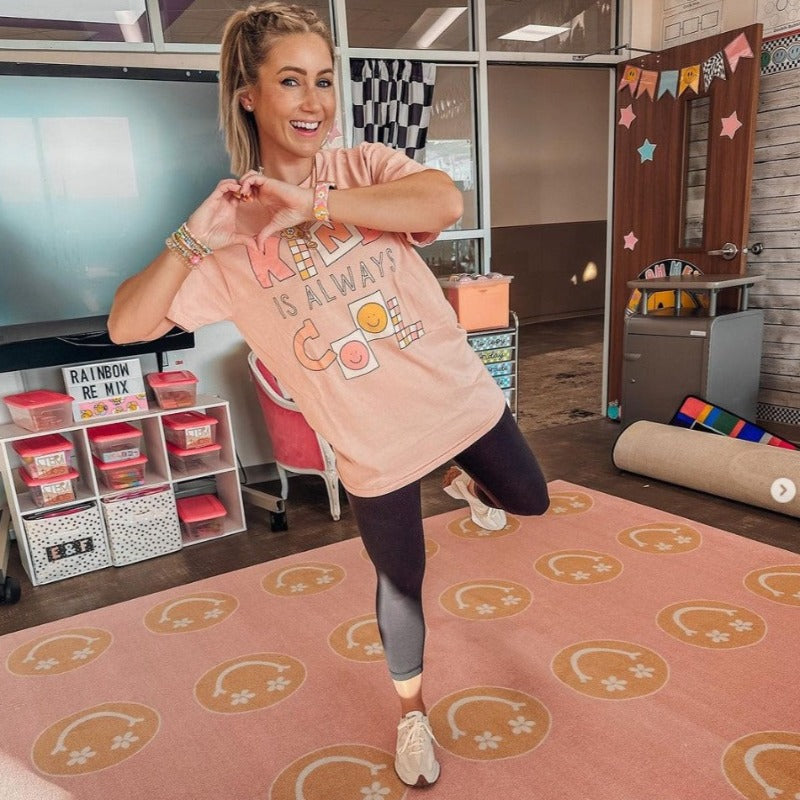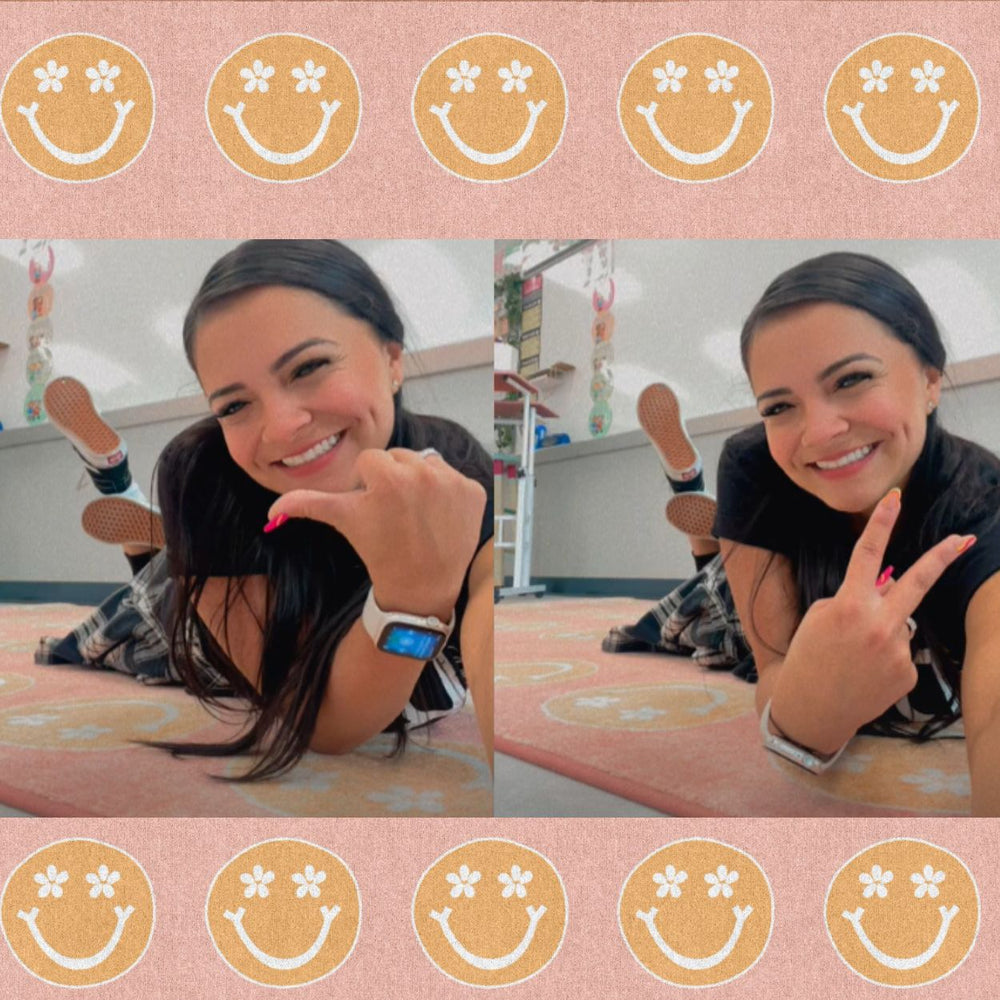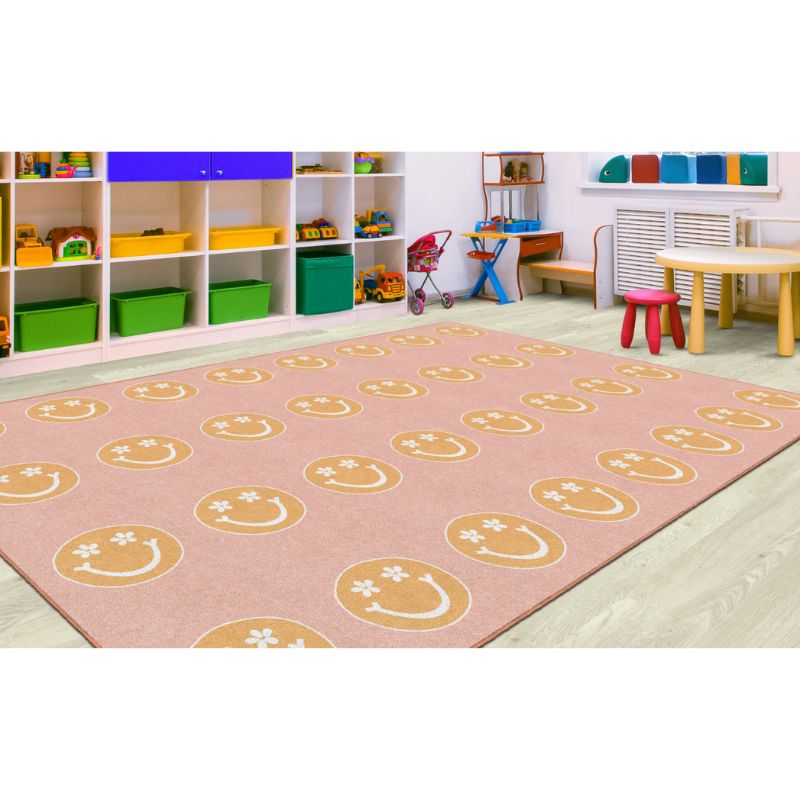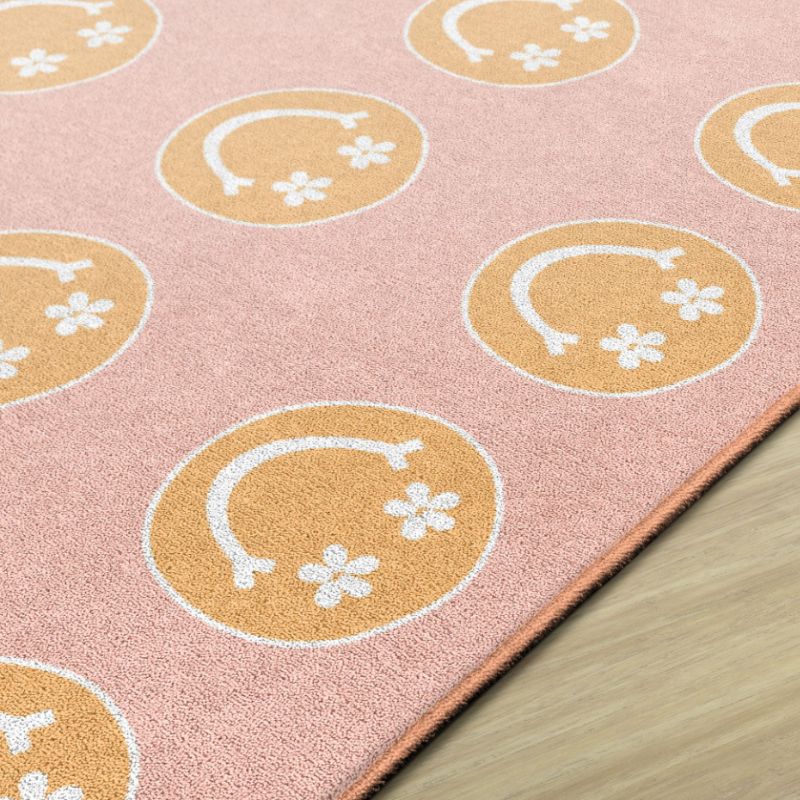 Good Vibes Happy Faces Rug
Product Description
Description

Delivery about 4 - 6 Weeks
Description
Step into a World of Positivity and Joy. A Great Classroom Companion 
Looking for ways to create a positive and fun learning environment for students in your classroom? The Good Vibes Happy Faces Rug is the perfect addition any learning space.
Please Measure Your Space and Choose the Best Size
Sizes: 
5' x 7'6 (28 happy faces) 
7'6 x 12' (32 happy faces)
Your seating area will be brightened up by the playful design of smiling faces, making it not only appealing but encouraging positive energy among children. Infused with hues of sunbeams, warmth and cool, the Good Vibes Happy Faces Rug has groovy smiles that create peaceful vibes and a calm ambiance. 
Built with high fiber density and an infusion dye process. This rug offers strength and durability
Includes antimicrobial and antistatic treatments plus Scotched protector. The rug resists soil and stains while maintaining indoor air quality standards
Made with Nylon w/Urethane Backing System, this rug boasts excellent flammability ratings as well as easy care for long lasting use
Great for seating in classrooms, fun in playrooms and a place for multiple children to gather and get to know each other.
Made in the U.S.A. 
Highest fiber density, with an infusion dye process. Ensures bright lasting color.
Anti-Microbial and Anti-Static Treatment
Treated with Scotchgard protector for superior soil resistance.
24 oz Nylon w/Urethane Backing System
Class I Flammability Rating and Indoor Air Quality passed.
Bound and double stitched with nylon edge yarn for maximum strength and durability.
The history of the smiley face
The smiley face has a fascinating history that spans many years and involves different creative and cultural influences. This simple and universally recognized symbol stands for happiness, positivity, and friendliness. Let's take a quick journey through its history:

1960s - The iconic smiley face we know today was created in the early 1960s. A talented graphic designer named Harvey Ross Ball came up with this design. He was asked by a company to create something that would make their employees feel better. Harvey's design had a bright yellow circle with two black dots for eyes and a gentle curve for the mouth, forming a happy face. People loved it, and this was one of the first versions of the modern smiley face.

1970s - In the 1970s, the smiley face became even more popular. It became a symbol for a new way of thinking and expressing happiness. You could see it on posters, stickers, and clothes. People liked using it to show they were feeling happy, peaceful, and carefree. It also started appearing on lots of things you could buy.

1980s - Influence Continues: The smiley face's popularity continued into the 1980s. It became connected to a type of music and fashion called "New Wave." You could see it in music videos, album covers, and clothes from that time.

1990s - The Digital Age: When the internet became big in the 1990s, the smiley face found a new way to be used. People made "emoticons," which were simple pictures made using keyboard characters. For example, when you type ":)" it looks like a smiley face turned sideways. This helped show feelings in online chats and emails.

2000s to Today - Emojis Emojis Emojis Everywhere: In the 2000s, something really cool happened. Emojis were born! Emojis are small pictures used to show feelings and ideas in digital messages. The smiley face emoji, like 😊 or 😀, became super popular and is used by people all around the world. 

The smiley face has evolved from a simple graphic design created for a corporate campaign to a global symbol of positivity and happiness. Its journey through various decades, cultural movements, and technological advancements reflects its enduring appeal and relevance in human expression.
Delivery about 4 - 6 Weeks
This rug is made to order and ships factory direct from Georgia.
Delivery is about 4 - 6 Weeks
Please Note: During the period before semesters start. The manufacturer in Georgia gets really busy and backed up. We understand that you want your rug sooner than later.

The stress of a new semester, new grade, or new classroom can create anxiety. Please be patient as they do their best to push rugs out of their factory. Delays are common during the busy season. The wait is worth it!
We will email you the tracking number when your order ships.
magic carpet
It was just my daughter wanted for her class i just checked on it they thought would be awhile but right on time thanks
Everyone in my school would stop by to say how much they loved the rug in my classroom!
Absolutely gorgeous! Can't wait to use it in my classroom.
This rug is seriously so cute and perfect fit fit my classroom!
Very cute but small
I loved the rug, it looks exactly like the pictures but the 5x7 isn't big enough for 21 students. I would recommend getting the bigger one so students have enough space.