Funny Face Magnetic Wall Panel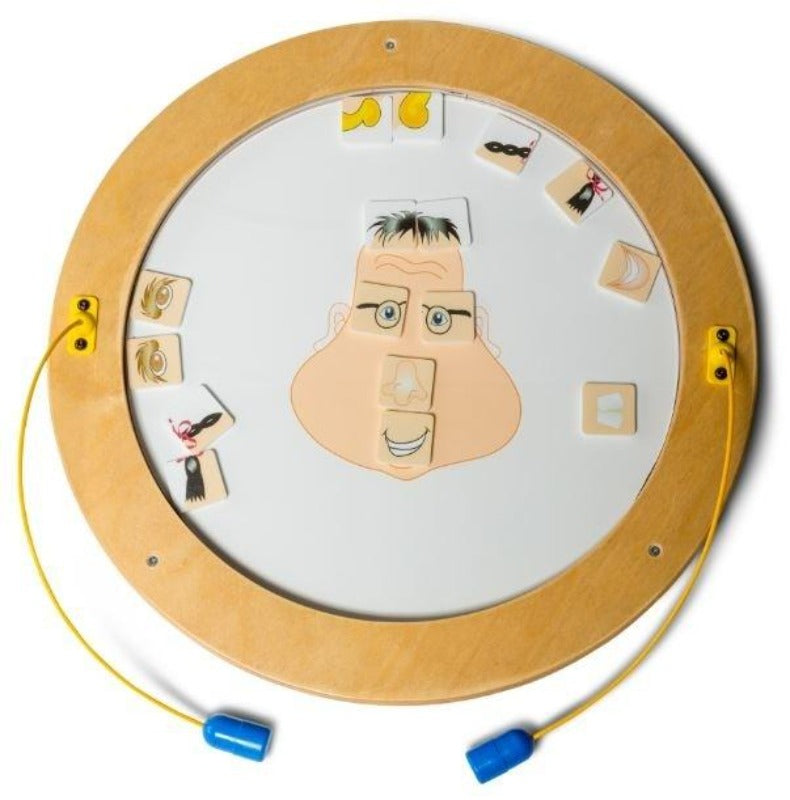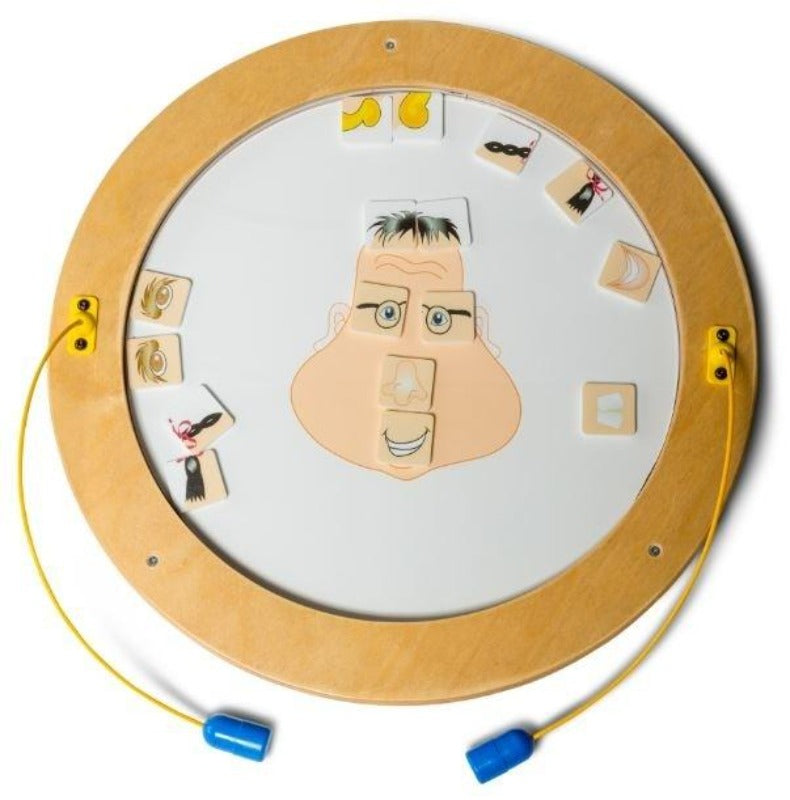 Funny Face Magnetic Wall Panel
Product Description
Description

Delivery About 2 Weeks
Description
Unleash their creativity with the Funny Face Round Magnetic Wall - where learning and laughter meet, guided by the magic of magnetic wands.
The Funny Face Round Magnetic Wall Toys is a playful and educational addition to any child's waiting area or classroom. This innovative wall panel features a series of magnetic wands that allow children to experiment with various facial expressions and learn through interactive play.
Size: 20 3/4" Diameter x 1 1/2" Deep
As they move the magnets around, kids will discover how different shapes combine to create emotions like happiness, sadness, surprise and more. Not only does this magnetic wall promote creative thinking and social-emotional skills in children, but it also provides endless hours of fun for both kids and adults alike.
The Funny Face Magnetic Wall Panel promotes learning through play, making education fun and engaging for children
With its round magnetic wall design, kids can use their creativity to make endless funny faces with the magnetic wands provided
This interactive toy helps develop handeye coordination and fine motor skills in young learners while they have a blast creating silly expressions
The durable construction of the Funny Face Magnetic Wall Panel ensures longlasting entertainment that will keep your child engaged for hours on end
The Funny Face Round Magnetic Wall Activity Panel promotes learning and imagination with laughter and fun. Children can create a variety of silly faces with pieces that move about with magnetic wands.
Made of shatter-resistant safety glass and solid, rich maple wood. Keep kids busy while they wait at pediatric clinics, schools, and places children gather.
Cleans easily with disinfectant wipes. No batteries or loose parts to worry about.
Available in natural, blue or red frames. Mounting hardware included.
Made in the USA. by Gressco Playscapes Item Y1081811
Delivery About 2 Weeks
This item is made to order and ships factory direct from Wisconsin.
Ground delivery About 2 Weeks
We will email you the tracking number when your order ships.