Fresh Fruits & Veggies Station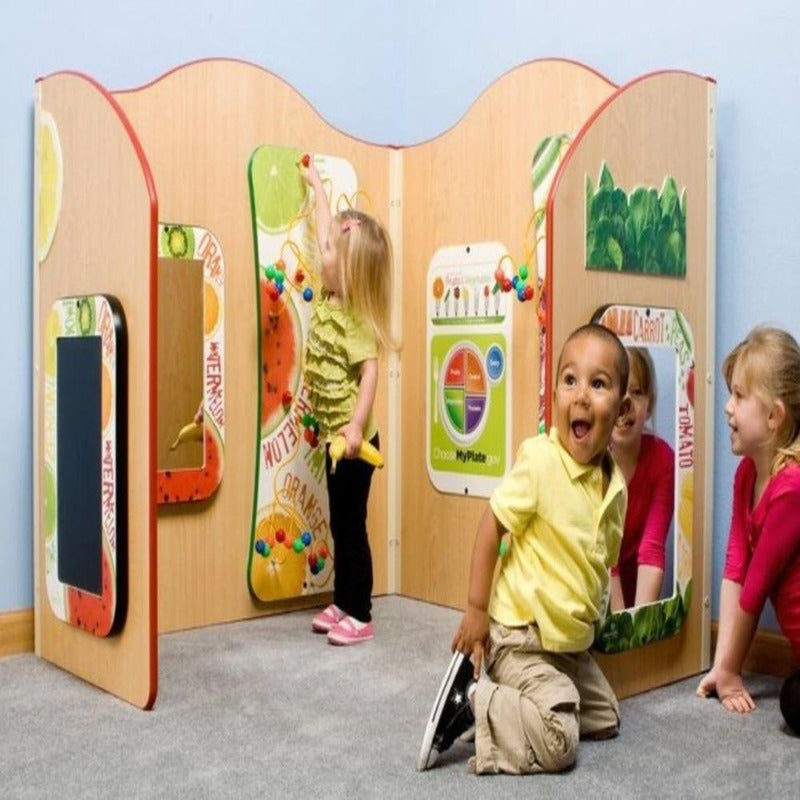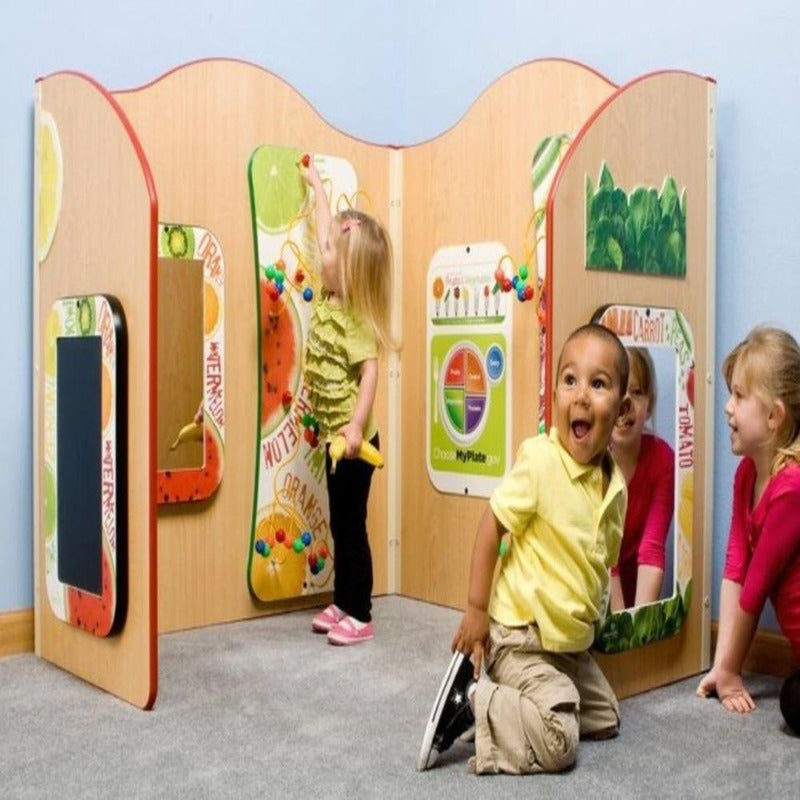 Fresh Fruits & Veggies Station
Product Description
Description

Delivery About 2 Weeks
Description
The Fresh Fruits and Veggie Station provides 100% of a child's daily requirement of fun! A fresh slice of lemon and a row of leafy green spinach garnish this healthy station.
The play station comes with four panels. You'll get two mirror panels, one magic touch panel, and one bead maze. The colorful MyPlate graphic reminds children to make fruits and vegetables an important part of their day. 

The play station is a great way to create a designated area for children to play and stay entertained while they wait in doctor's offices, WICS, health centers and other places they need to stay engaged.
Item 35-PLP-100
Made in the U.S.A. by Gressco
Delivery About 2 Weeks
This item is made to order and ships factory direct from Wisconsin.
Ground delivery About 2 Weeks
We will email you the tracking number when your order ships.