Flowers and Bees Magnetic Wall Activity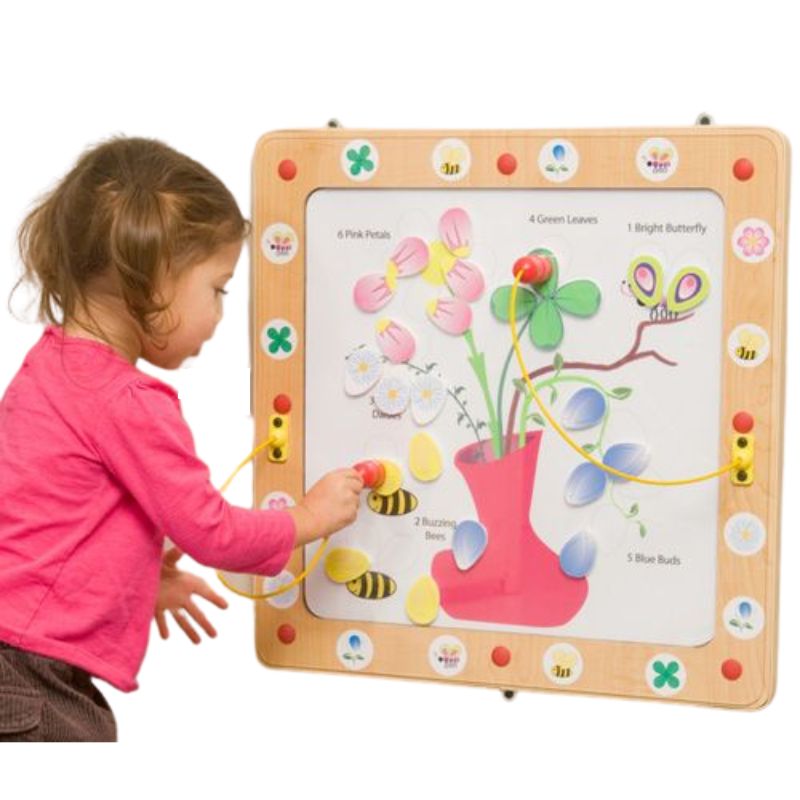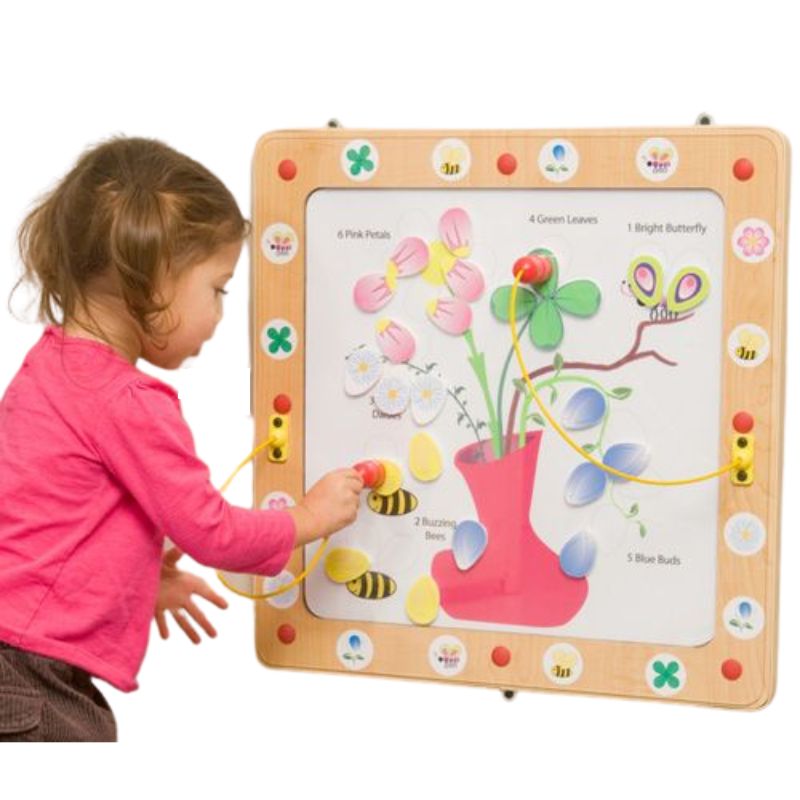 Flowers and Bees Magnetic Wall Activity
Product Description
Description

Delivery About 2 Weeks
Description
Let your childs curiosity bloom with Flowers and Bees Magnetic Wall Activity - where natures wonders come to life!
The Flowers and Bees Magnetic Wall Activity is a perfect addition to any child's learning journey. With its charming design of animals, insects, and flowers, it not only captivates young minds but also encourages their cognitive development.
Size: 20" x 20" x 1.5"D, Weight: 10 lbs.
As they explore the magnetic surface by arranging various pieces on it, your little ones can learn about different types of flowers or even identify bees and butterflies. The vibrant colors used in this activity set will keep them engaged for hours while improving their motor skills as well. Give your children a fun-filled interactive experience with this must-have wall activity that promotes creativity while educating them!
Encourages Learning: The Flowers and Bees Magnetic Wall Activity is a fun and interactive way for children to learn about animals, insects, and flowers
Develops Fine Motor Skills: As kids move the magnetic pieces around the board, they are improving their fine motor skills which can help with writing and other activities
Promotes Creativity: Kids can use their imagination to create different scenes using the magnetic pieces provided, promoting creativity in a fun way
Enhances Focus & Concentration: This activity requires focus and concentration as children place each piece in its proper location on the board while learning about nature at the same time
The Flowers and Bees Magnetic Wall Activity has animals, insects, flowers, and nature. A great example of artwork that is functional. It is both attractive as well as a fun match-up game. It helps children work on fine motor and matching skills.
This high quality toy comes with 24 vibrant magnetic match up pieces. The frame is easy to clean acrylic safety glass and has two magnetic wands.
Item 20-FLM-001
Made in the U.S.A by Gressco Playscapes Waiting Room Toys. 
Delivery About 2 Weeks
This item is made to order and ships factory direct from Wisconsin.
Ground delivery About 2 Weeks
We will email you the tracking number when your order ships.