Fishing for Literacy Oval Rug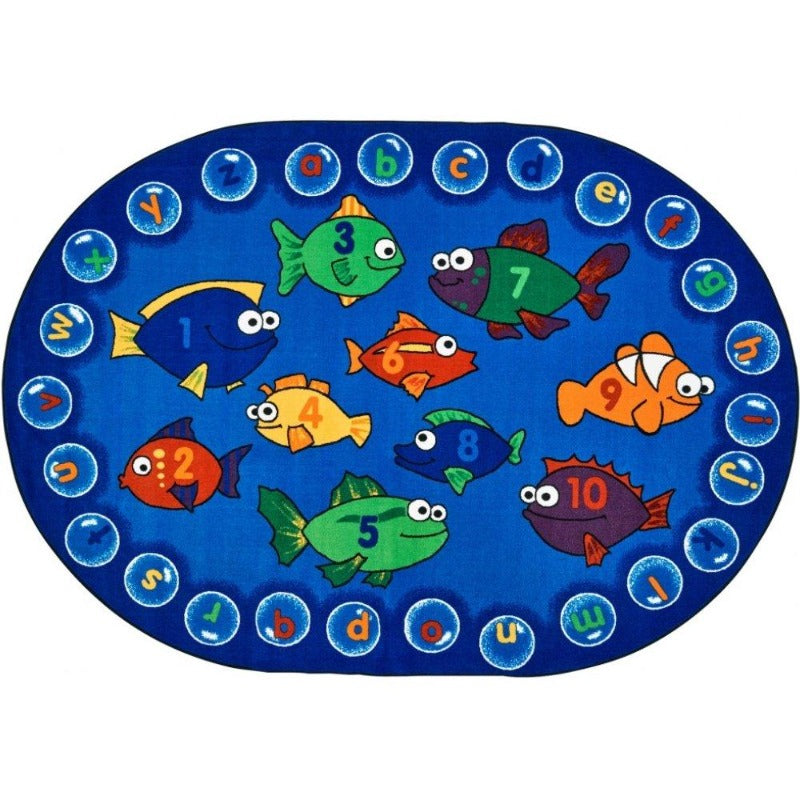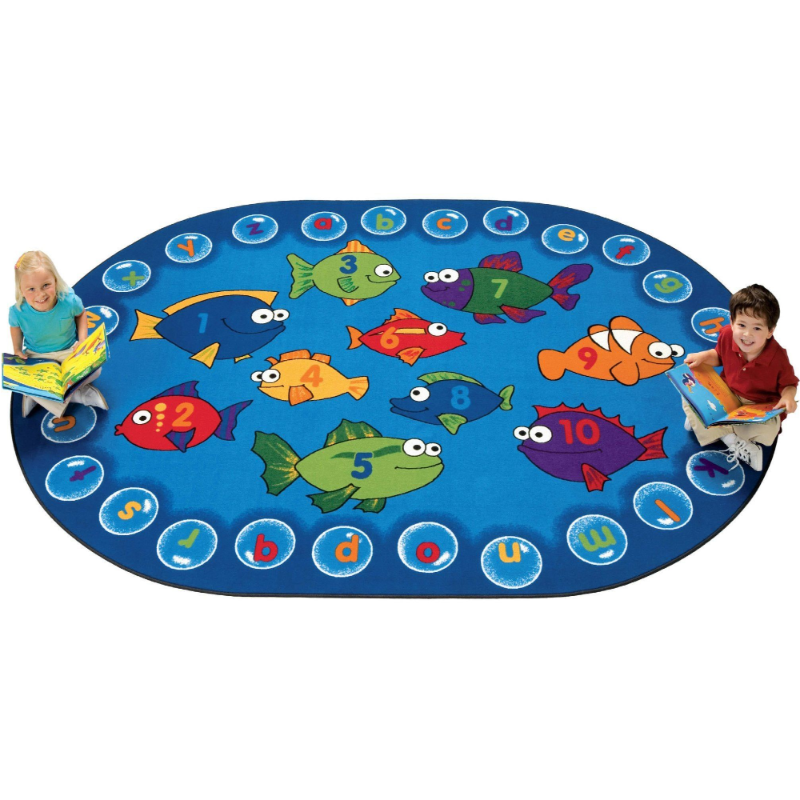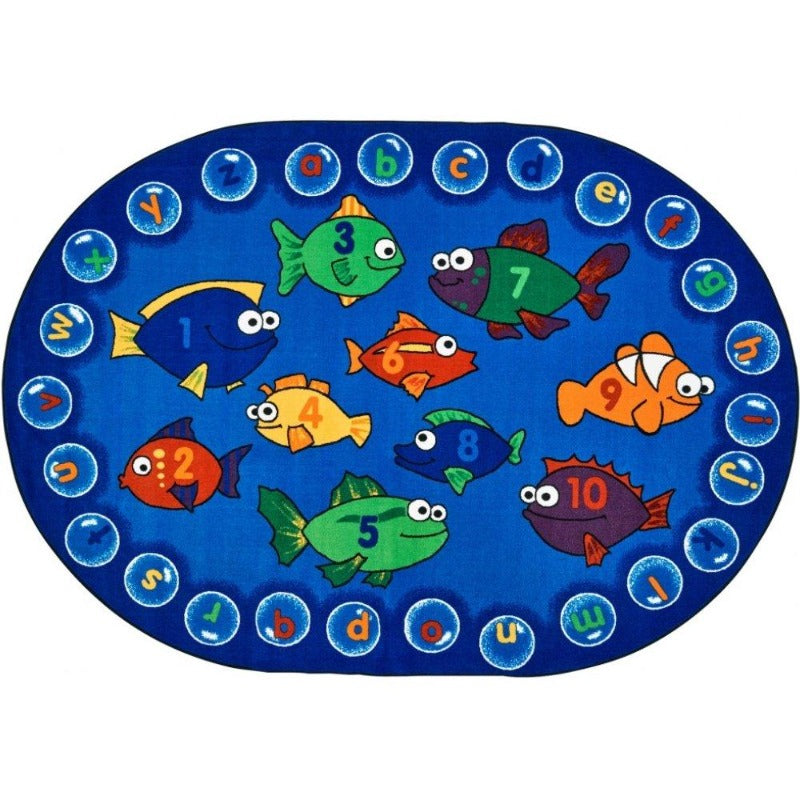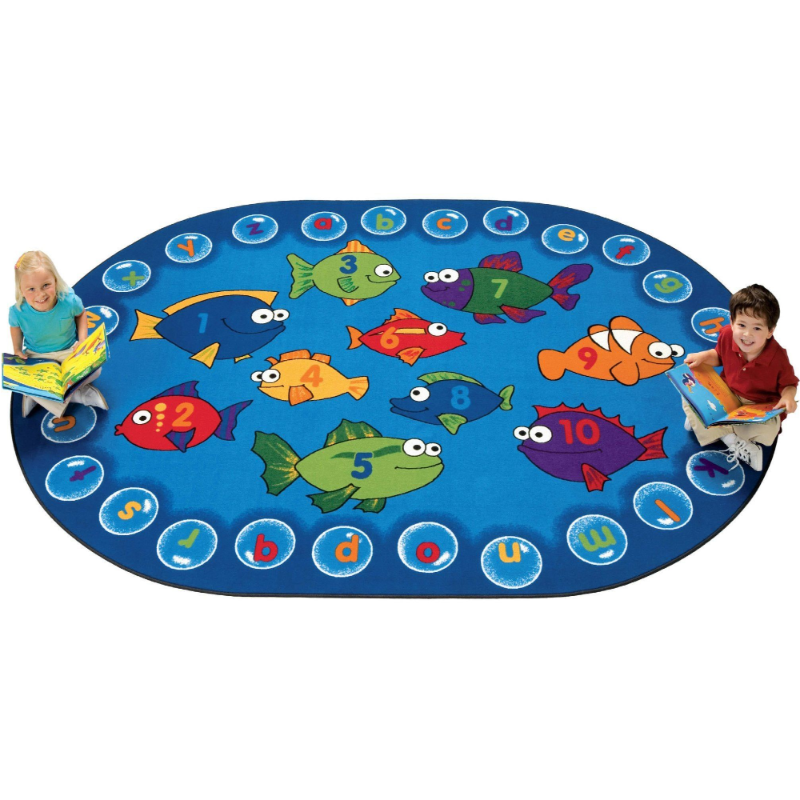 Fishing for Literacy Oval Rug
Product Description
Description

Delivery 3 - 7 Business Days
Description
Reel in the love for learning with the Fishing for Literacy Oval Rug 🎣💖
Get hooked on learning with the Fishing for Literacy Oval Rug! 🐟 This classroom rug features colorful illustrations of a fish scene, complete with bubbles, letters, and numbers. Your students will love sitting on this rug during circle time while they learn their ABCs or listen to storytime.
Sizes: 6' x 9' and 8' x 12' 📏
The durable construction ensures it can withstand even the most active classrooms and makes it easy to clean up spills and messes. With its engaging design, this oval rug is sure to catch your students' attention and inspire them to dive deep into their imagination!
The Fishing for Literacy Oval Rug by Carpets for Kids is a playful addition to any classroom, encouraging creativity and imagination 🌈📚
This Classroom Rug features vibrant colors and detailed illustrations that make learning fun while promoting literacy skills 🎨📖
Made of durable materials, this rug can withstand heavy foot traffic and spills, making it perfect for classrooms or playrooms 🏫💦
With its comfortable cushioning and nonslip backing, the Fishing for Literacy Oval Rug provides a safe and cozy environment for children to learn and play on 🛑🧸
Kids will get hooked on education with these fun fishy friends when they learn on this great Fishing for Literacy Oval Rug. The alphabet bubbles on the outside of the rug provide a perfect circle time setting ⭕👶 The brilliant colors, great quality, and fun theme make this item perfect for classrooms.
Anti-Microbial, Anti Static and Carpet Stain Protection
Green Label Plus Certified
Double-stitched serged edges
Meets NFPA 253, Class 1 Firecode
Assists in allergen particle control
Made in the USA
Carpets for Kids
Delivery 3 - 7 Business Days
This rug ships factory direct from Georgia.
Ground delivery is 3 - 7 Business Days
We will email you the tracking number when your order ships.