Find My Home Wall Activity Toy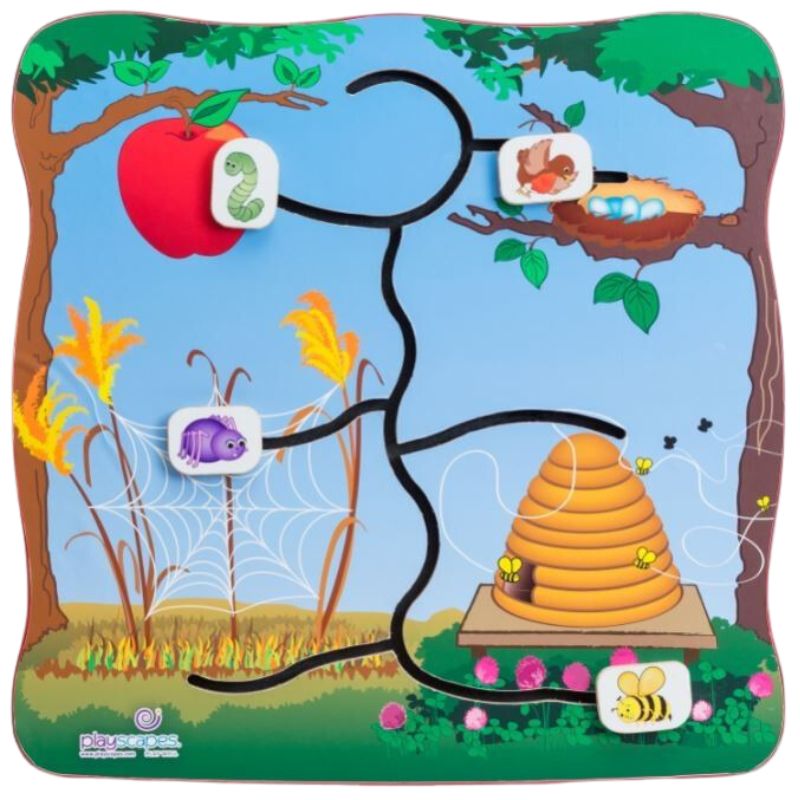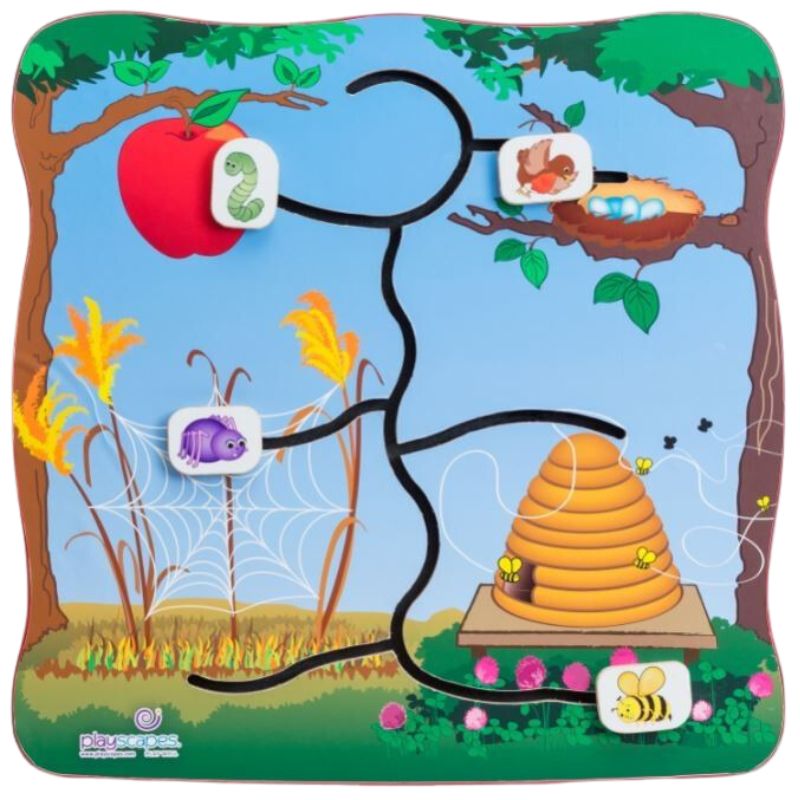 Find My Home Wall Activity Toy
Product Description
Description

Delivery About 2 Weeks
Description
Spin into learning with Find My Home Wall Activity Toy - where spider web match up game meets endless fun!
The Find My Home Wall Activity Toy is a highly engaging and interactive spider web match-up game that is sure to delight and educate young children. The Gressco-made wall activity toy features a sturdy wooden frame and bright, eye-catching colors that will attract any child's attention.
Size: 22" x 22" x 1 3/4"D, 20 lbs.
This fun educational tool is perfect for developing motor skills, hand-eye coordination, cognitive thinking, matching abilities, color recognition as well as spatial awareness. Your little ones can move spiders along the intricate spider web maze to match them up with their respective homes while having loads of fun in the process.
It's an excellent way to keep your kids constructively engaged for hours on end. Get ready to have one happy kid on your hands because this Find My Home Wall Activity Toy guarantees entertainment that both you and your child will love!
Encourages cognitive development through the spider web match up game
Provides hours of entertainment for children with its interactive design
Enhances fine motor skills and hand eye coordination in young learners
Made by Gressco, a trusted brand known for quality educational toys
The Find My Home Wall Activity Toy lets children move a worm, bird, spider and bee to their homes. Great graphics and high quality make this an imaginative match-up toy! Also called the spider web match up game, it's perfect for waiting rooms, museums, farms that cater to children and other young children's spaces.
Made in the U.S.A. by Gressco Item 20-SPD-100
Hardware and assembly/mounting instructions are included
Designed and manufactured for use in healthcare facilities where issues of infection control are most stringent.
Made with commercial-grade materials and should be included in the same cleaning protocols as furniture and other high-contact surfaces.
Delivery About 2 Weeks
This item is made to order and ships factory direct from Wisconsin.
Ground delivery About 2 Weeks
We will email you the tracking number when your order ships.