Pop Tubes Sensory Fidget Toy
$ 11.95
$ 10.95
You Save:

$ 1.00 USD

(8.37%)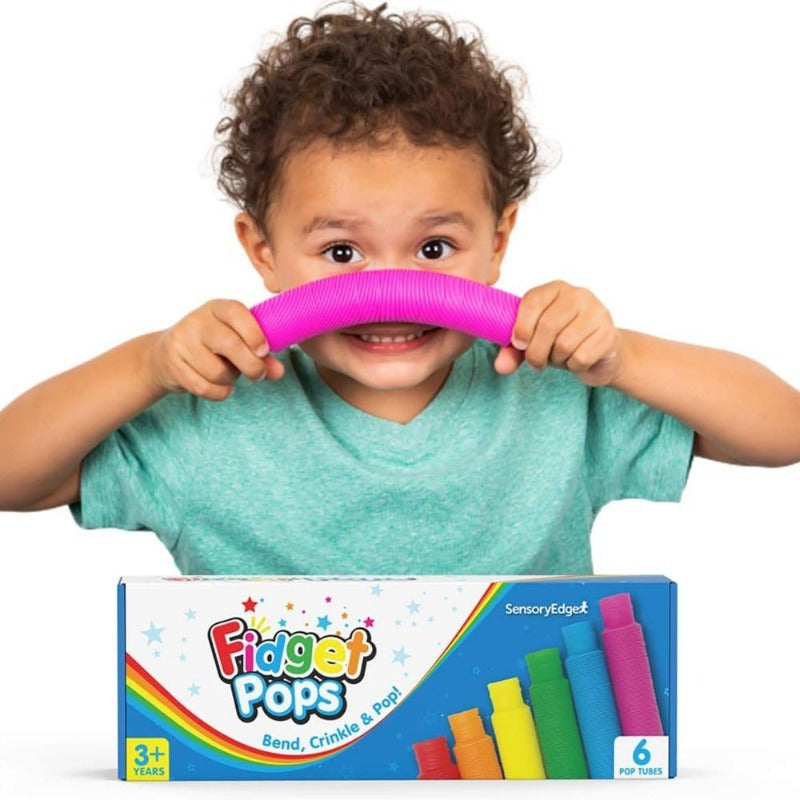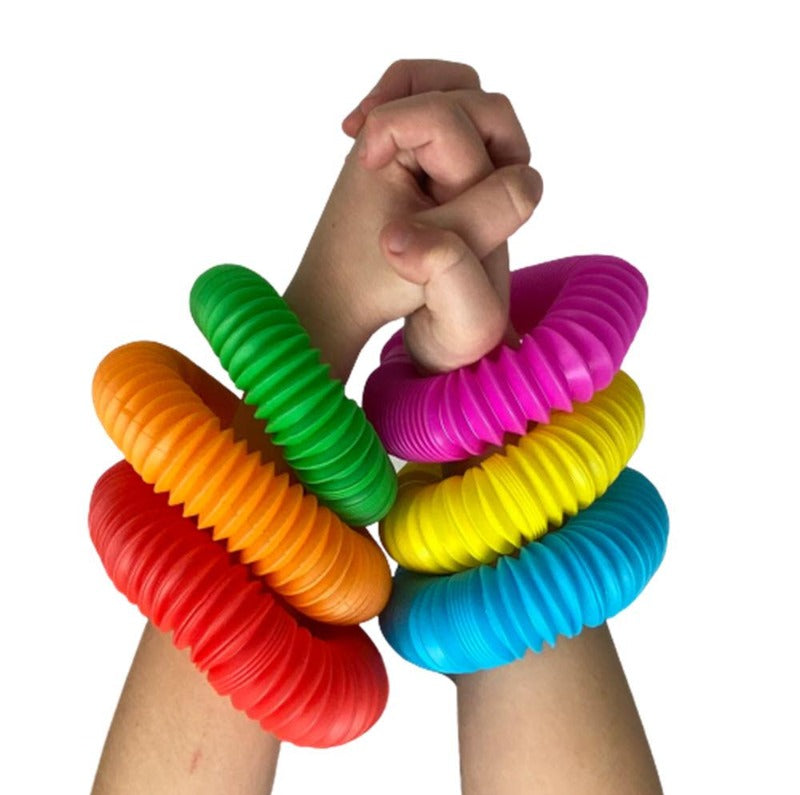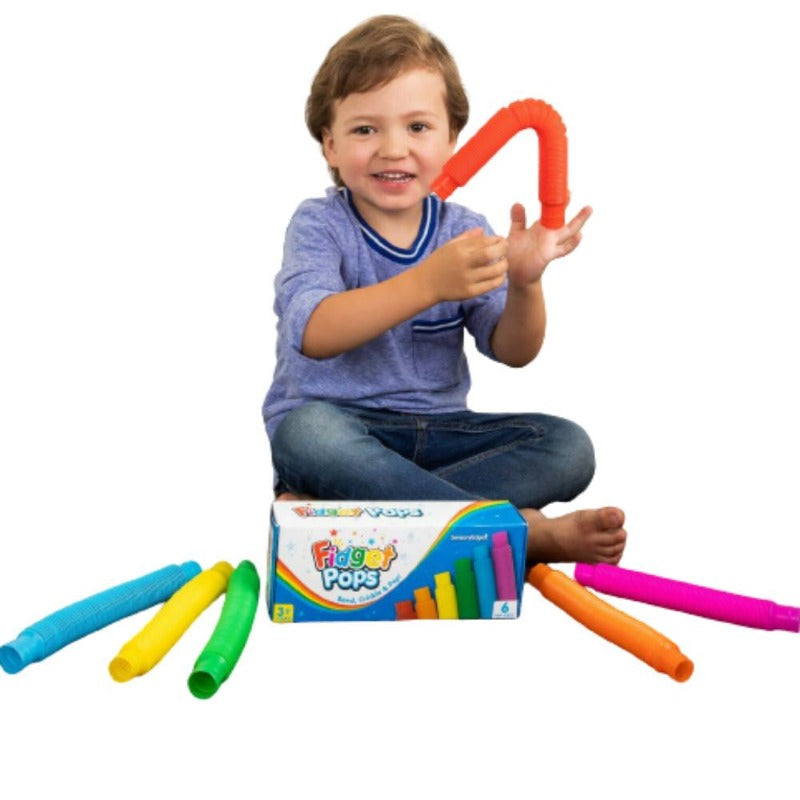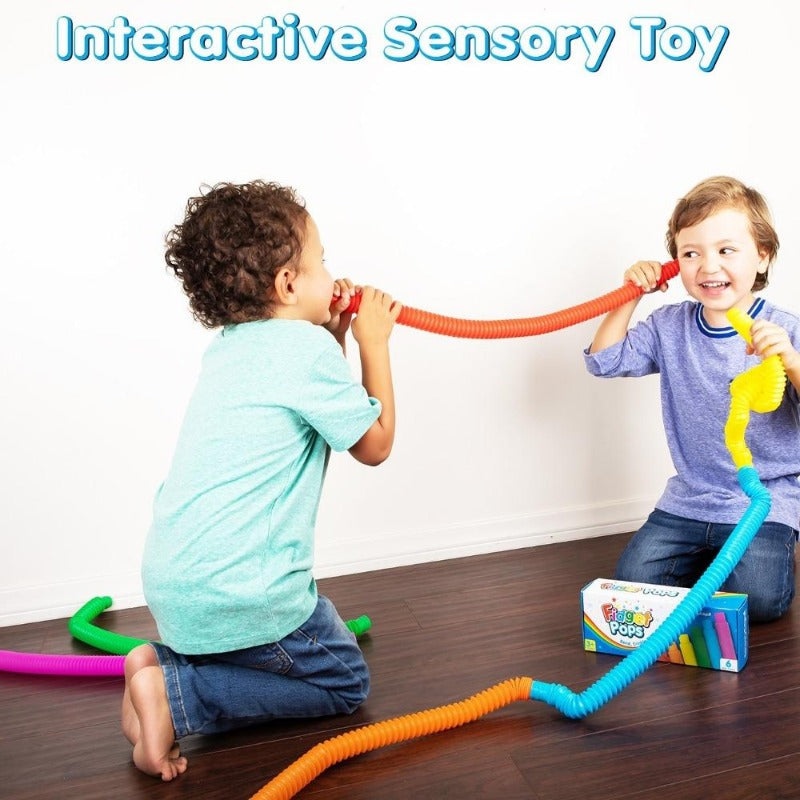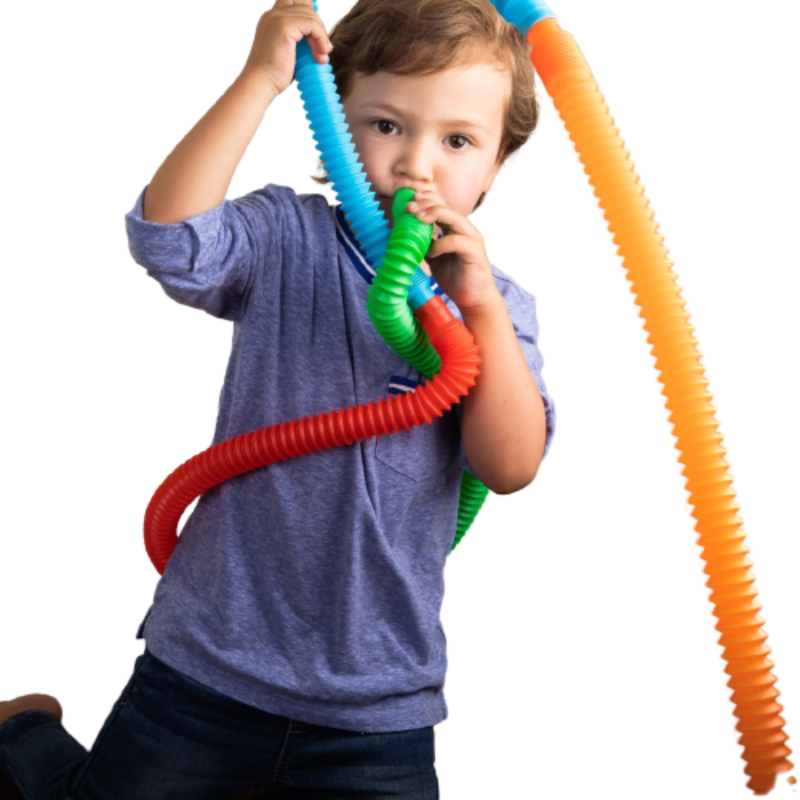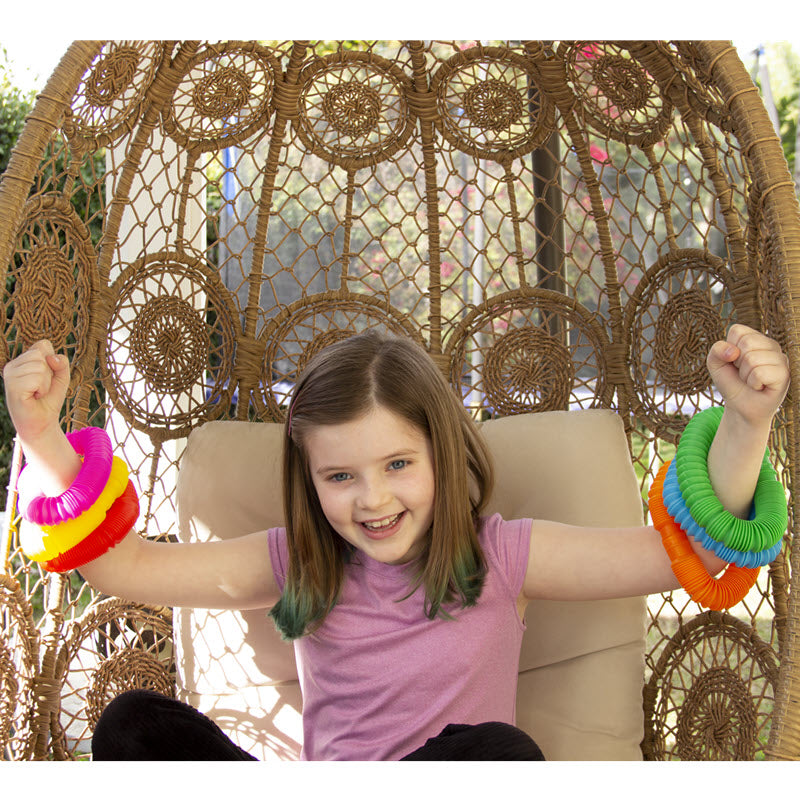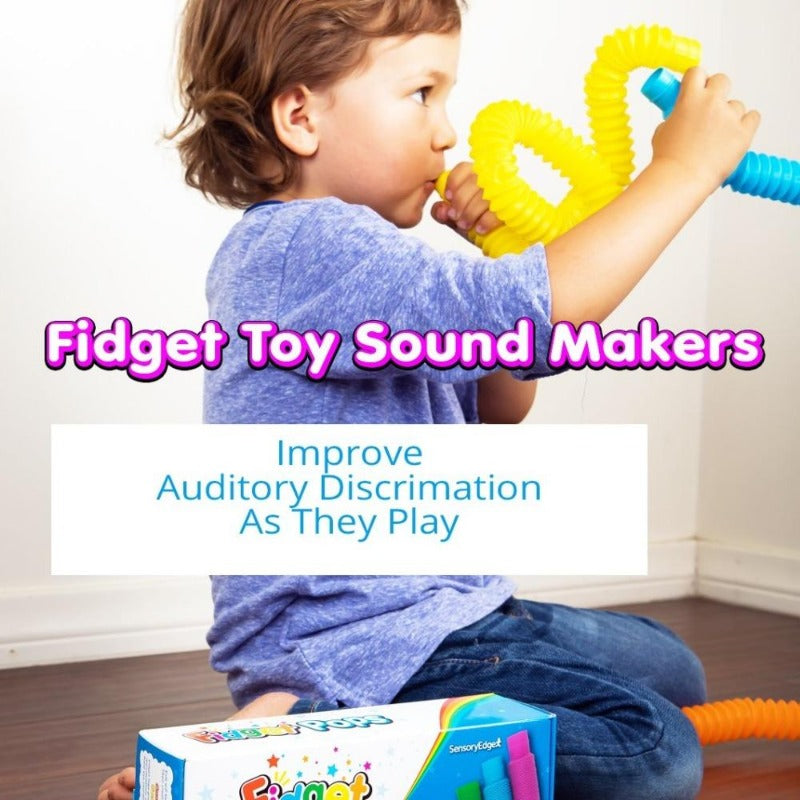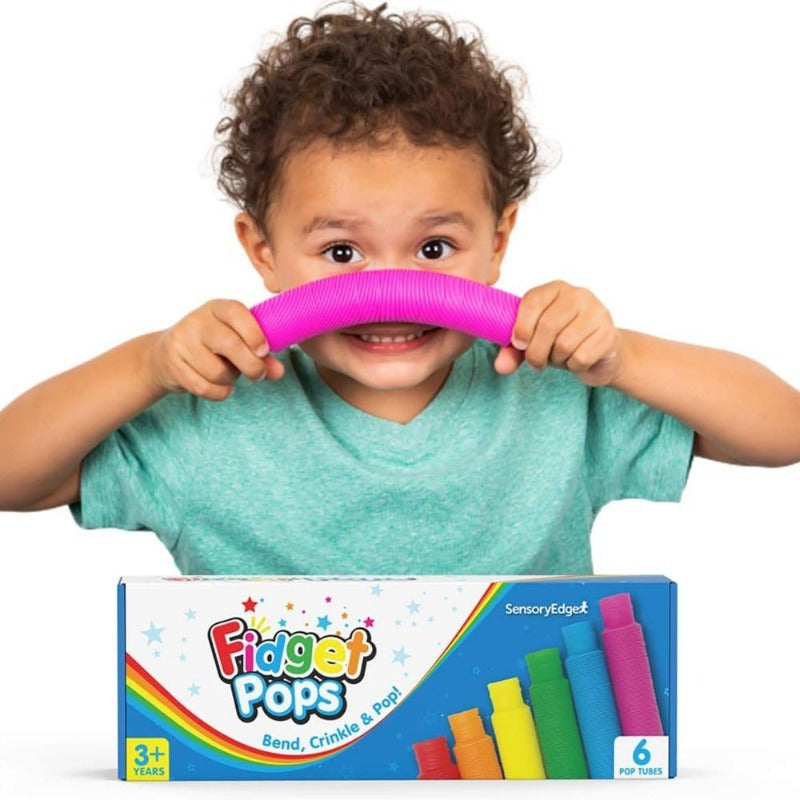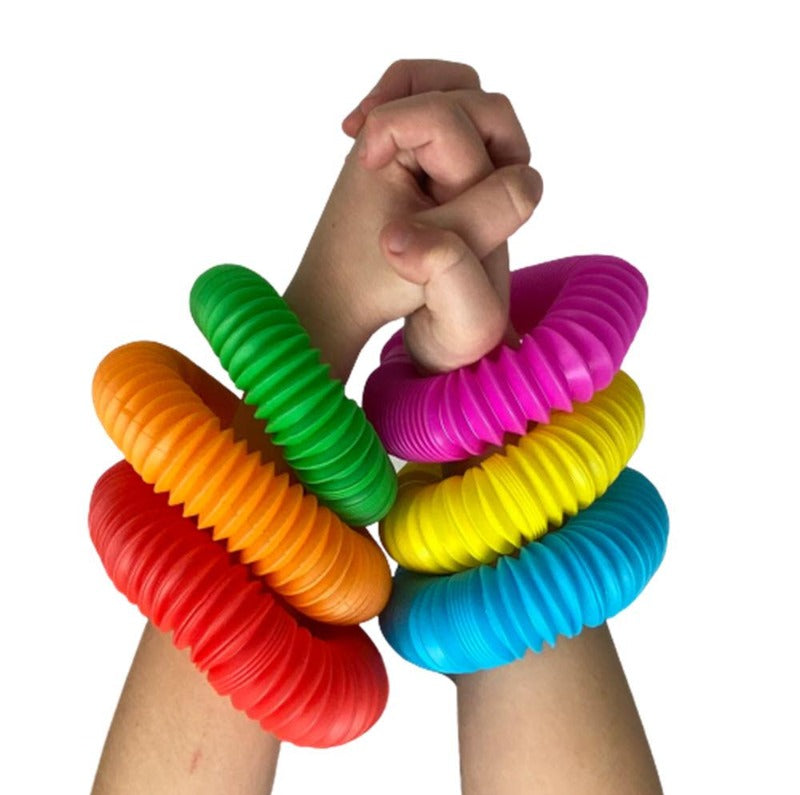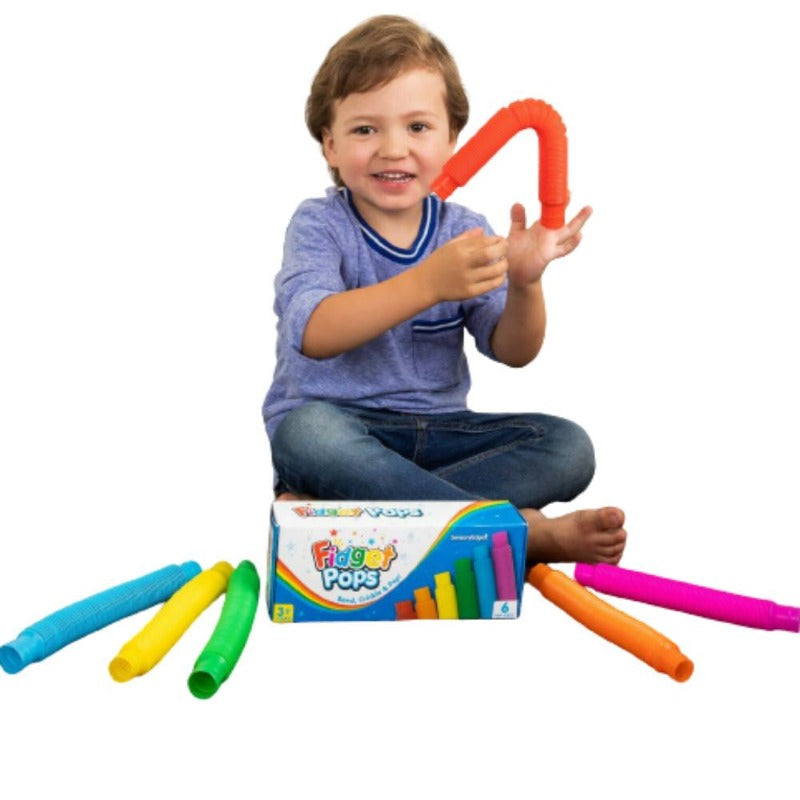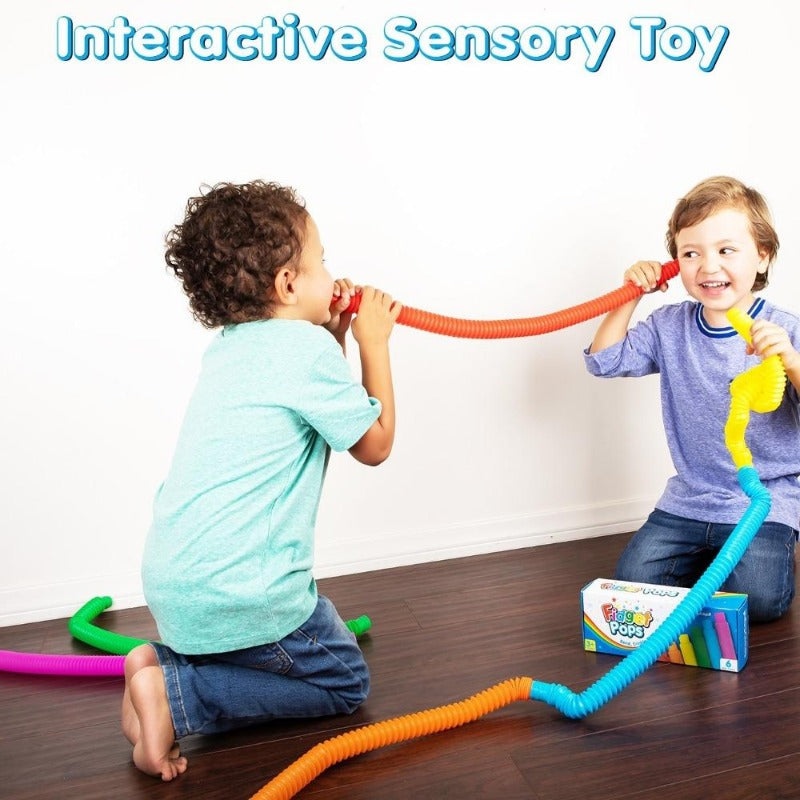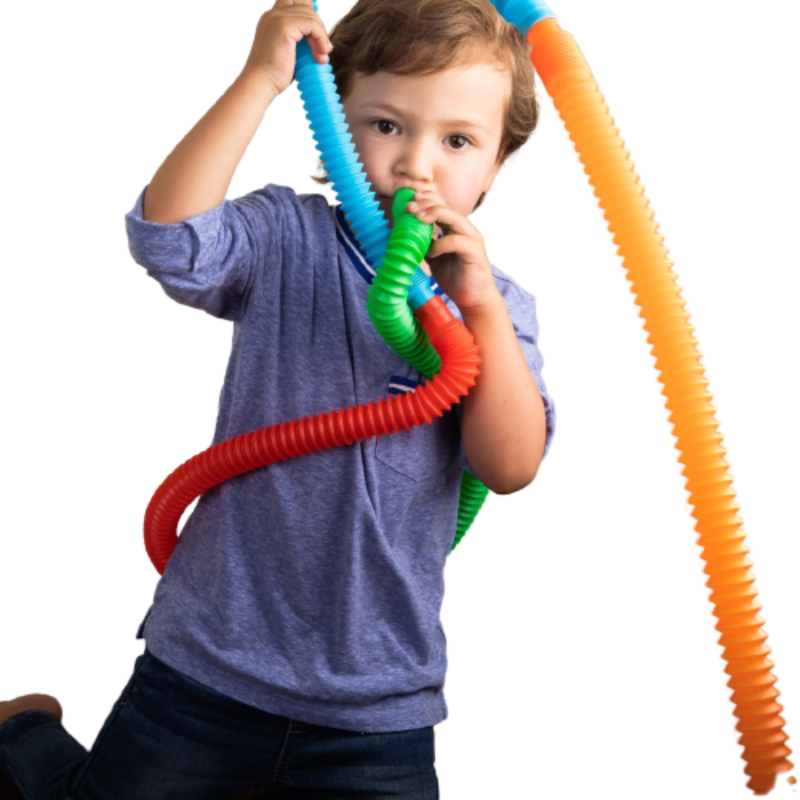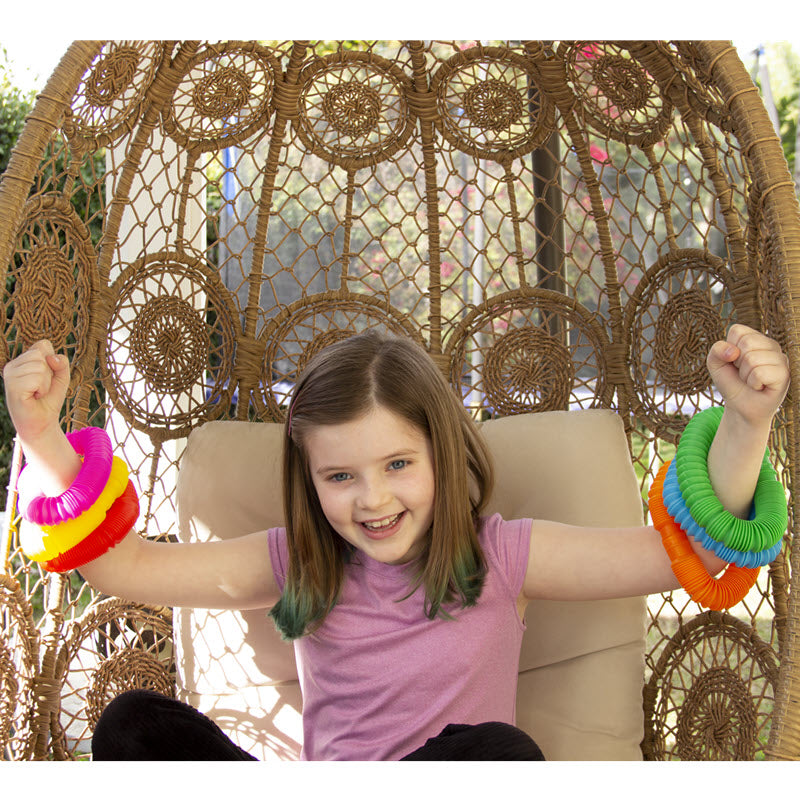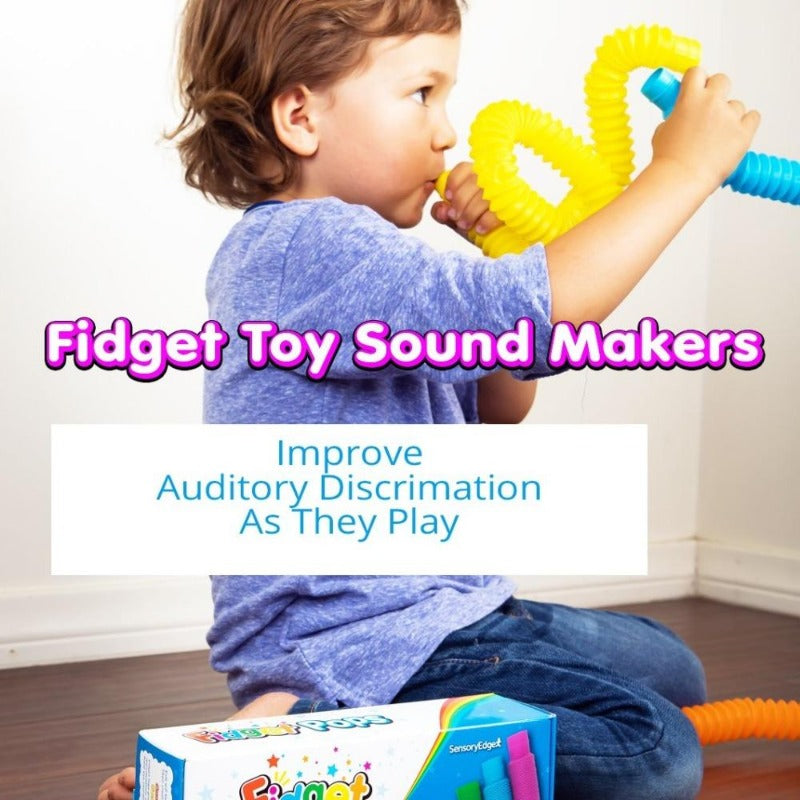 Pop Tubes Sensory Fidget Toy
$ 11.95
$ 10.95
You Save:

$ 1.00 USD

(8.37%)
Product Description
Description

Delivery 2 - 5 Business Days
Description
Pop Tubes -
Bend

Crinkle

Pop

!

Our Pop Tubes Sensory Fidget Toy provides hours of fun for kids of all ages. Snappable tubes make a popping sound as they are flexed back and forth. Provides tactile stimulation, fine motor skills, and auditory feedback.

The set contains 6 Fidget Pops in different colors

This Sensory fun toy is bendable, connectable, and can be compressed or expanded. 
Snappable tubes make a popping sound as they are flexed back and forth. Provides tactile stimulation, fine motor skills, and auditory feedback.

Size: 9" - 26"


Ages: 3+

Can be popped, stretched, bent, and connected together.
Your set will include multiple colors that add to the fun. Great play at home, school, therapy and road trips. 
Bendable Stretchy Pull & Pop Toy Tube

Hours of Fun

Sensory Play

Stress Relief

Tactile stimulation
Fine motor skills
Auditory feedback
What You Get - Your set of Fidget Pop tubes will contain six multi-color tubes that are non-toxic, BPA, tin, and lead-free, as well as odorless.

What You Can Do - Fidget Pops let kids, tweens, teens and adults stretch, create, build, connect, bend and play in almost unlimited variations.

How They Teach - Use the tubes to calm down sensory seekers, push or pull them to different lengths, lightly swing them in circles, and create sound. Great for kids with ADHD, used by therapists for occupational and physical therapy. Even adults and seniors enjoy keeping their fingers busy with a fidget tube.

Where To Use - Use in school, therapy, road trips and at home. Easy to tote and store. A great way to keep kids busy.

Who Are They For - They're for everyone! Birthdays, holidays, just because-days and at party's where you want to liven up the group.
Kids will come up with ways to play that you've never thought of. Even older kids and adults love Fidget Pops. Use at home, school, work, on road trips and in therapy.  
Delivery 2 - 5 Business Days
This item ships from California.
Ground delivery takes 2 - 5 Business Days
We will email you the tracking number when your order ships.
fun in a tube
My grandchildren love these tubes and so do my students.
Pop Tubes
My kids really love these. They were impatient because I wouldn't give the tubes to them as soon as I opened the package!
As expected
My kids love playing with them at therapy. So I knew I had to buy some. I'll even get in on the fun sometimes.
Kids love these!
I originally bought a set of these for a class of autistic preschoolers who love them. I purchased another set for my grandchildren ages 4, 6 and 8 who can't stop playing with them. This particular brand is very durable!
Fidget Pop Happiness
We purchased two sets of Fidget Pops for my 2 and 5 year old nieces. The bright colors immediately drew them in. They instantly knew what to do with the tubes, bending, connecting and popping them. The product is made well and reasonably priced. We are very pleased with this product and highly reccomend it for any age.
My class loves them
I teach a moderate to severe class of children age pre-K - 2nd grade. This is the most popular prize with our token system. The kids LOVE them!
Keep picking them up
These were surprisingly fun to play with to be so simple. We got them for the 2 and 4 year olds who were kept quite occupied with them but even us grown ups found ourselves unable to stop playing with them. The sound they make is great!