Dizzy Disc Balance Trainer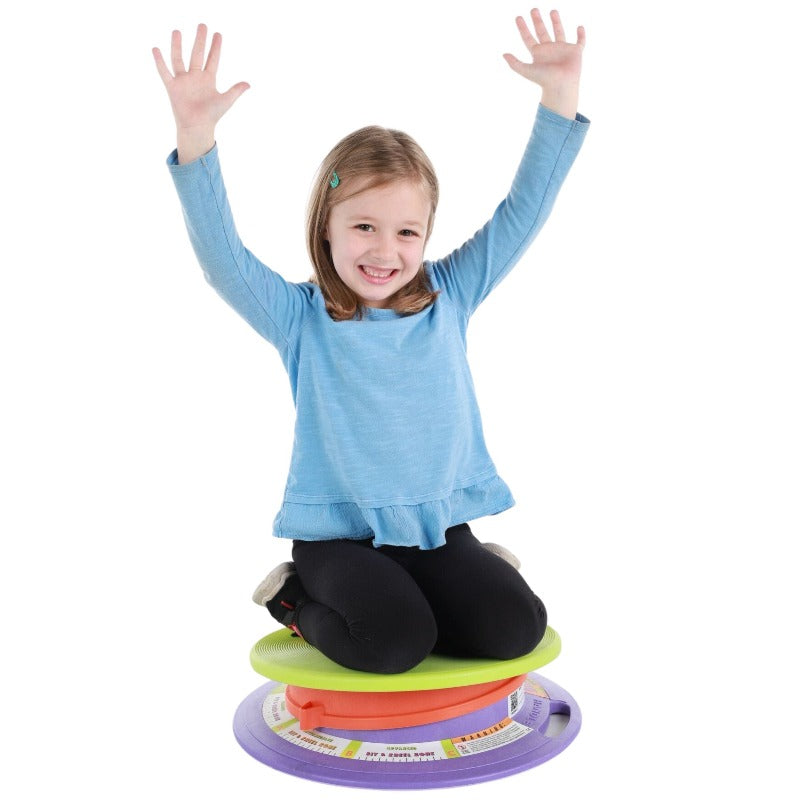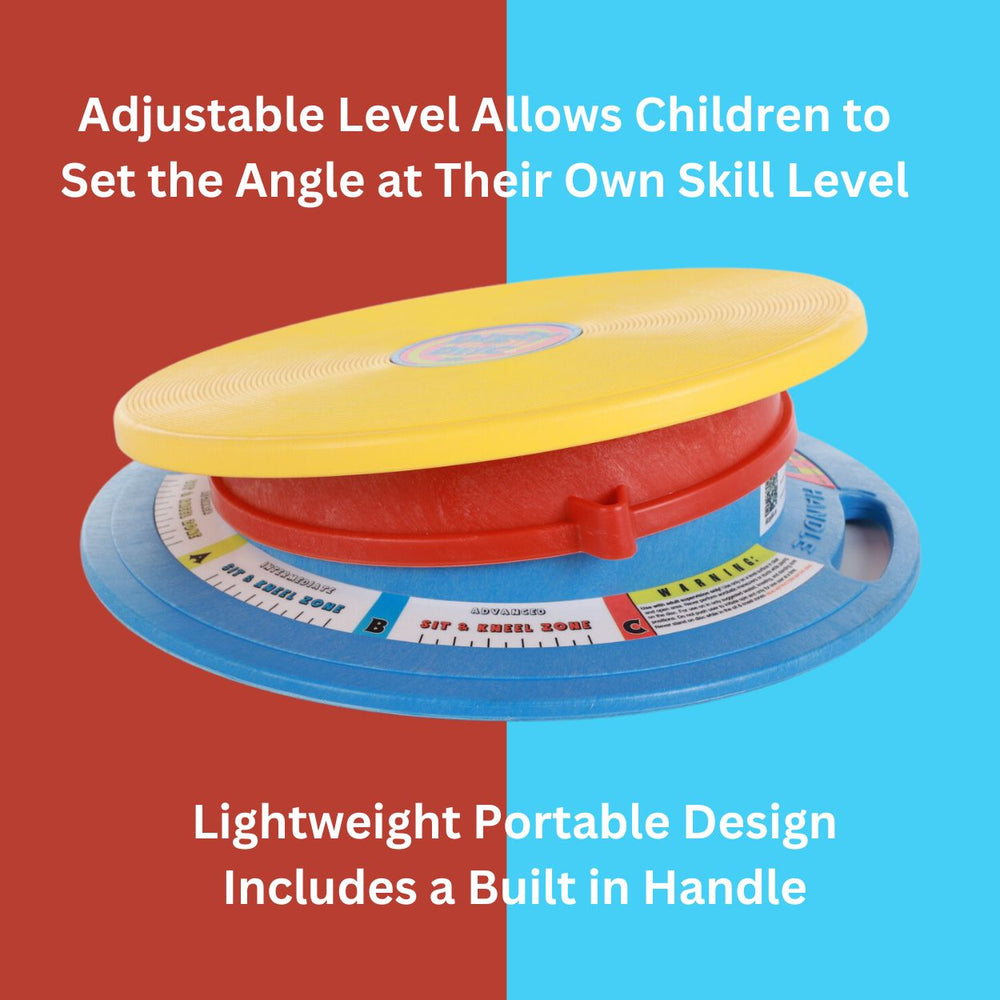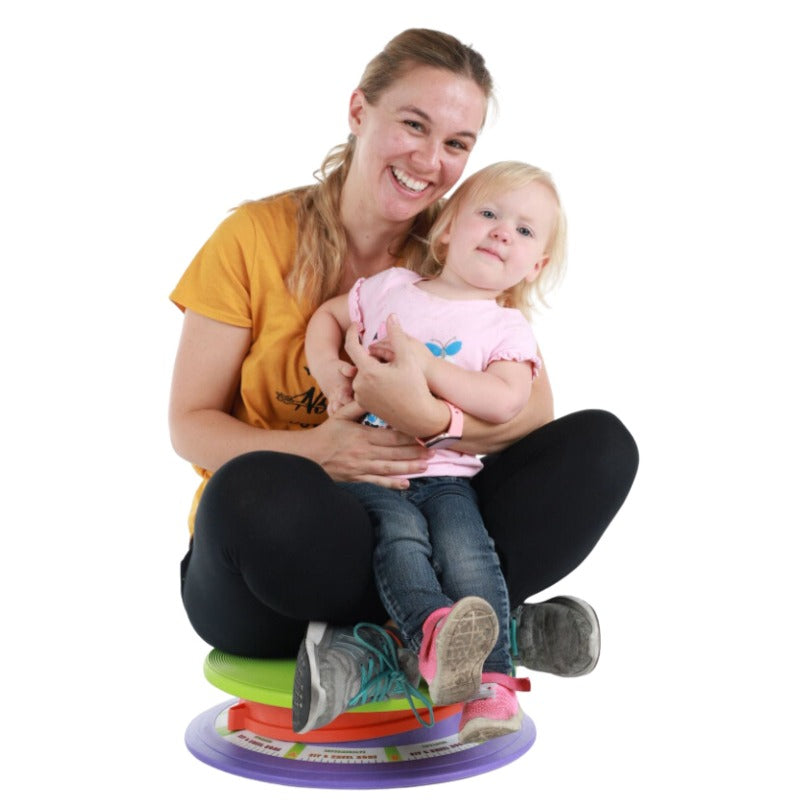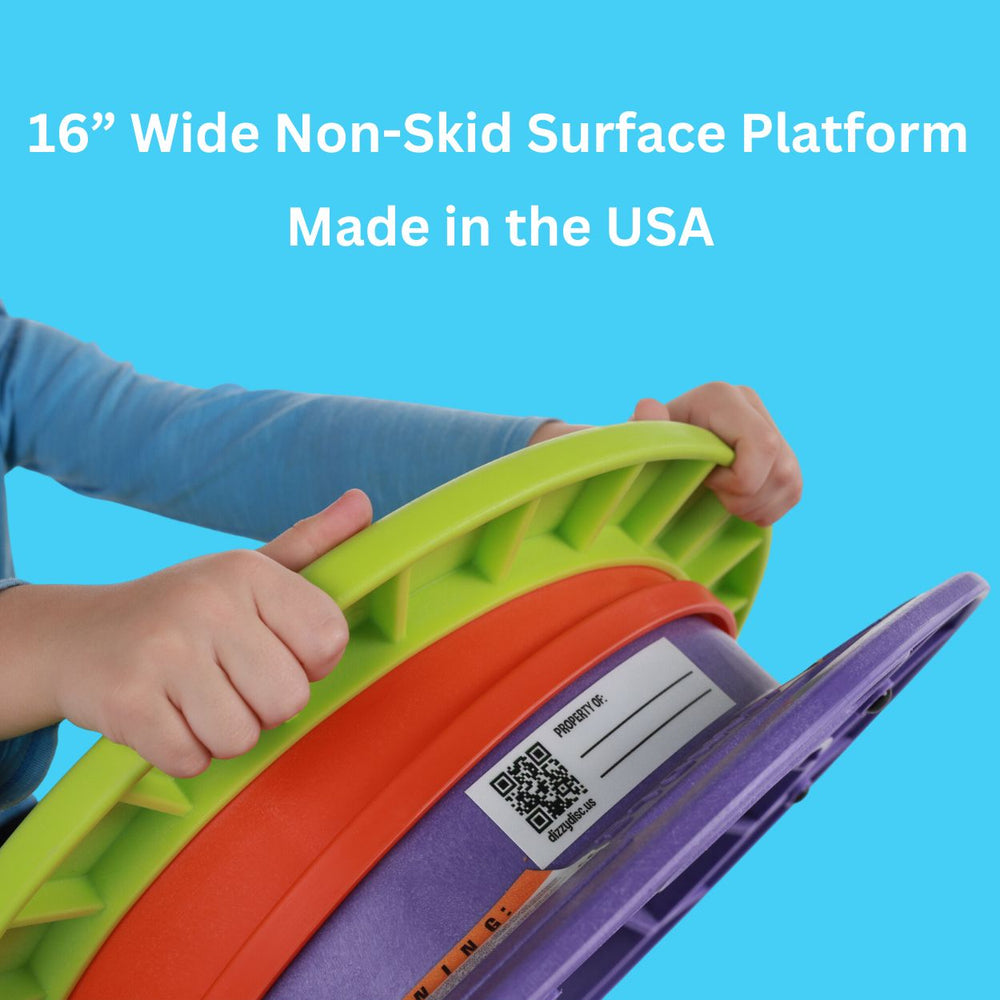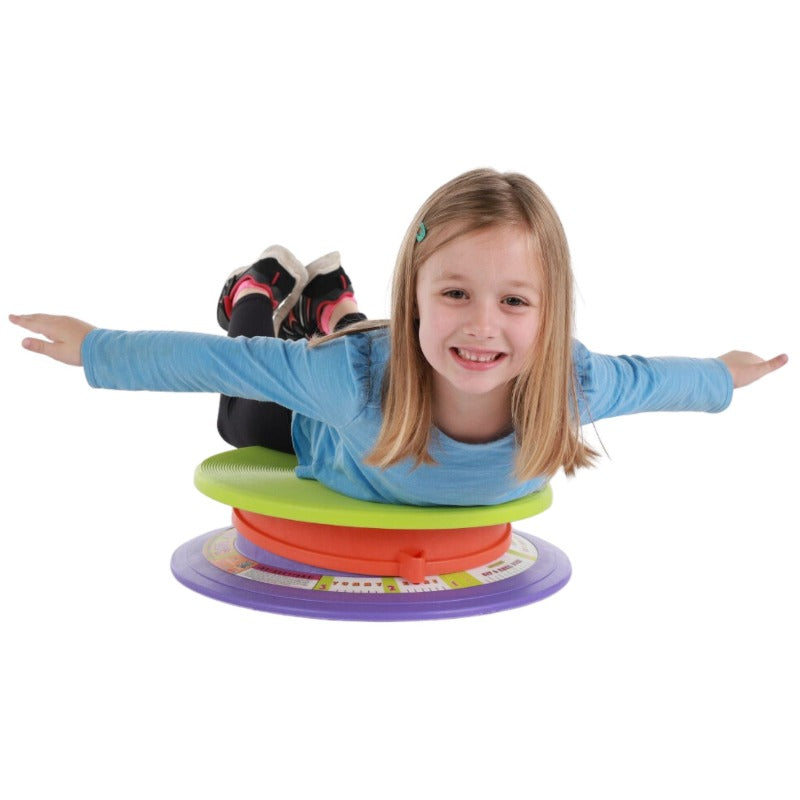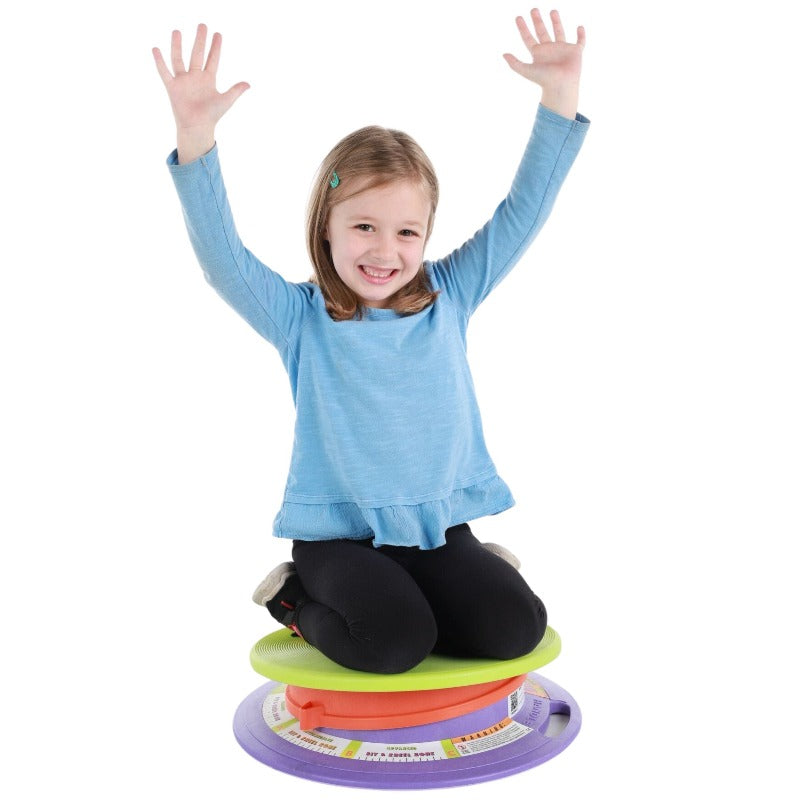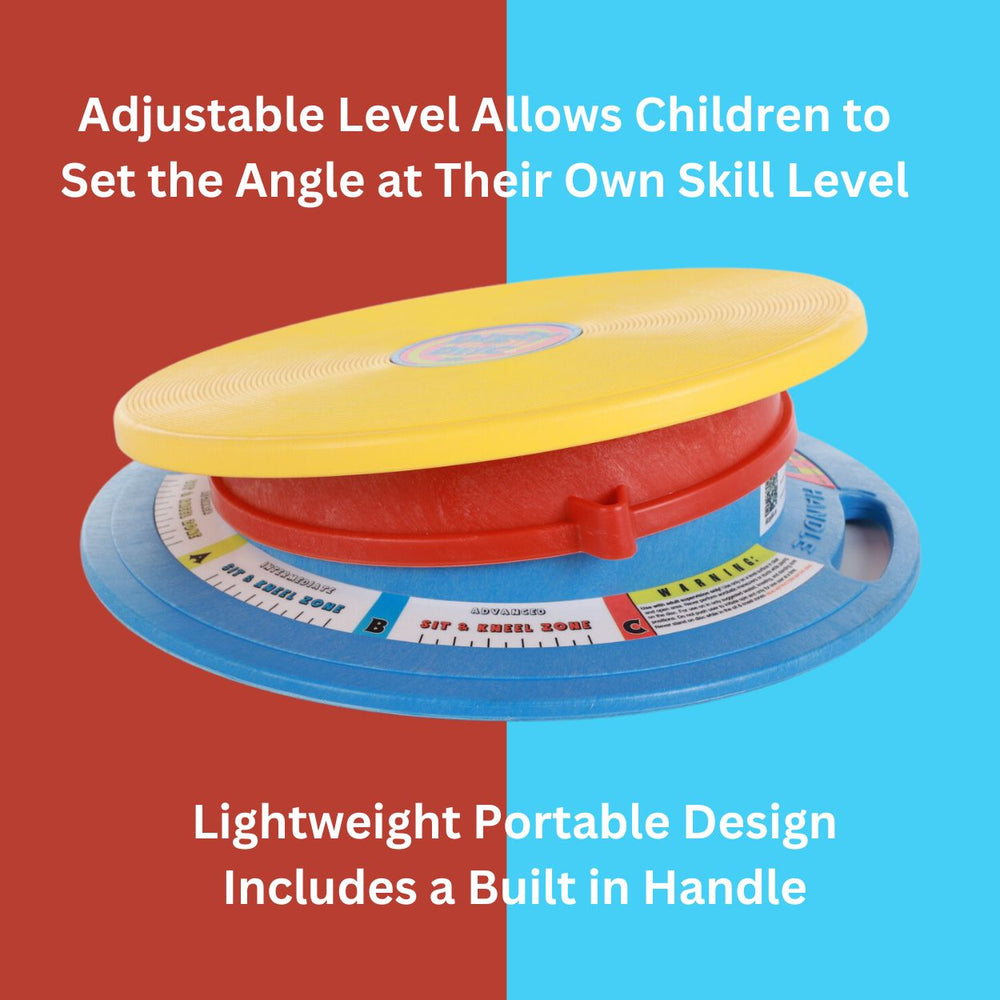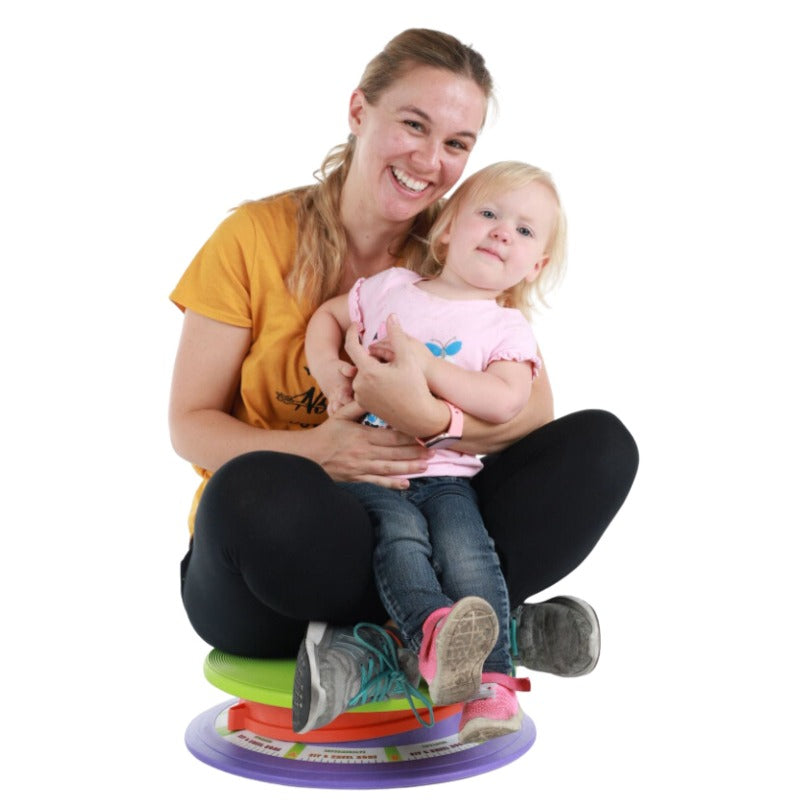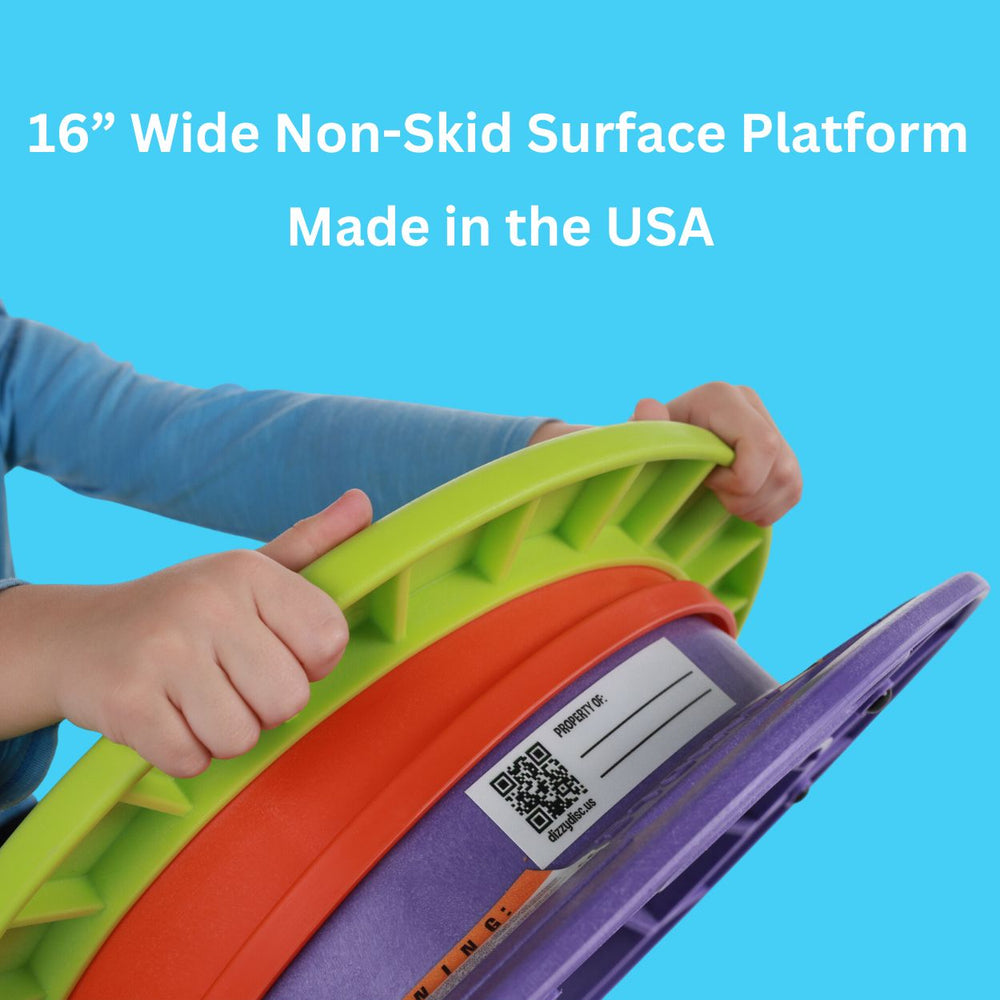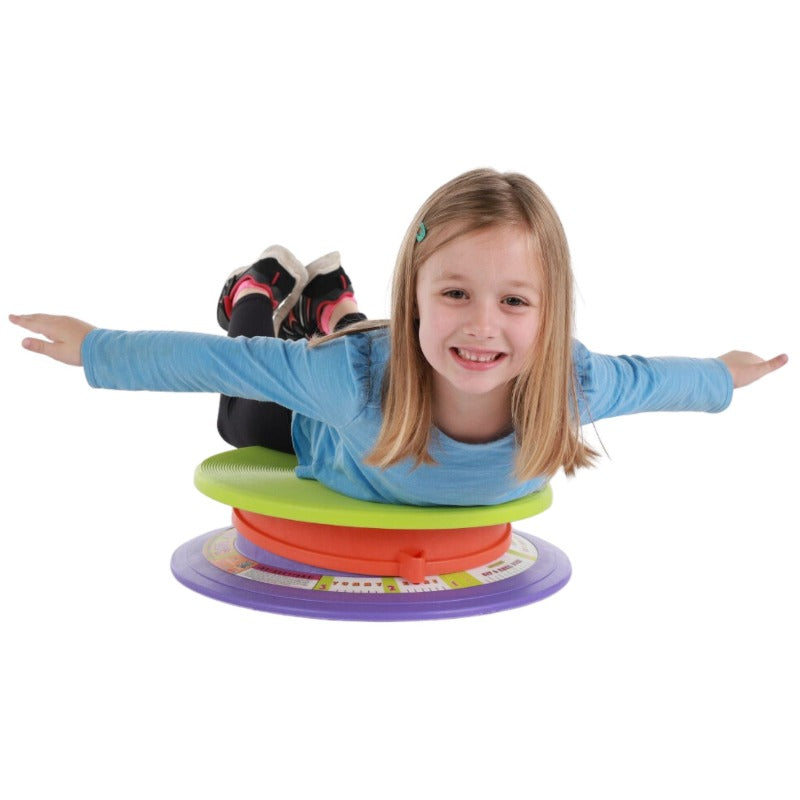 Dizzy Disc Balance Trainer
Product Description
Description
The Dizzy Disc Balance Toy will help improve balance and coordination while stimulating the vestibular system and build trunk muscles. It's super fun for kids and is made to last.
Ages: 3+  Weight capacity of 150 lbs.
Please Note: We have demo units for sale. You are getting a fully functional unit for less than sold elsewhere.
The angle of the dizzy disc platform can be adjusted to create different levels of difficulty. Changing angles allows the spinner to work different muscles and really test balance. Users can sit, kneel, lie down, & criss cross apple sauce to use different muscles and build up trunk strength. The dizzy disc  can be used indoors or outdoors but always on a smooth flat surface.
 Size: The top has a 16" diameter 
The dizzy disc is used by parents, teachers and therapists throughout the United States. It's a simple yet high quality item that will last for years. The unit has a cut out that makes carrying it a breeze. It's lightweight, portable & easy to store. 
Manufactured in the U.S.A. 
The dizzy disc is made to be used and built to last. This is not a cheap plastic toy that will wear out. If you're not sure of the benefits, check out a few youtube videos. It really is a great toy for children who desire spinning.
Therapists and teachers use the "Dizzy Disc" as a therapeutic toy to help children focus on developing strength, balance, coordination, eye-hand skills and regulation skills in children's bodies. It takes practice to get good at spinning. Beginners will need help getting used to the movement.
Children who don't get enough play time, especially physical activity, often have a hard time sitting still, focusing on tasks or school work, calming down, falling asleep or managing their own emotions or behaviors. This is where sensory integration therapy and sensory-based toys become extremely beneficial.
The Dizzy Disc is an excellent sensory stimulating product that activates the vestibular system (the receptors in the inner ear that detect movement) to improve personal balance, posture, attention and awareness of their body in space (so kids are less clumsy and more attentive).
What makes the Dizzy Disc truly unique among the many therapy toys, though, is that all children love to play with it. This allows a crossover when kids with special needs can interact with the others while using the exact same toy, it allows them to experience important feelings of connection and normalcy, it is not simply a "therapy toy".