Construction Crane Wall Toy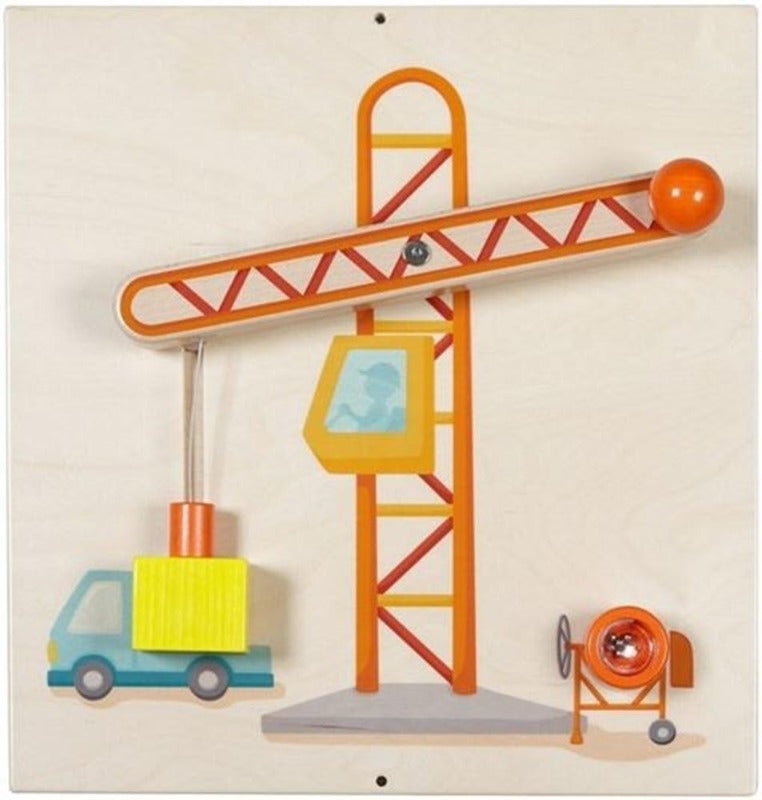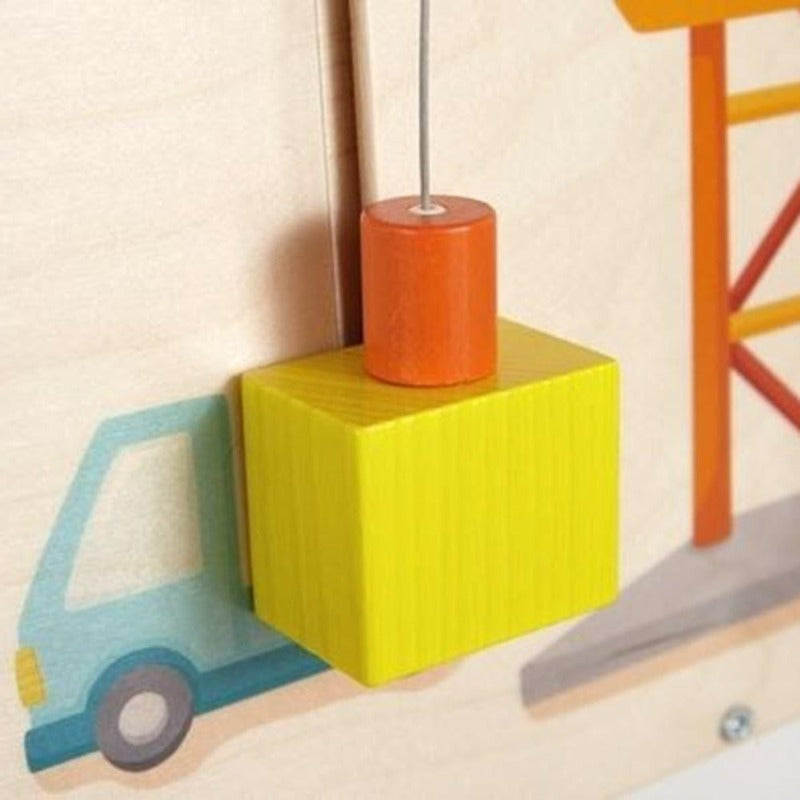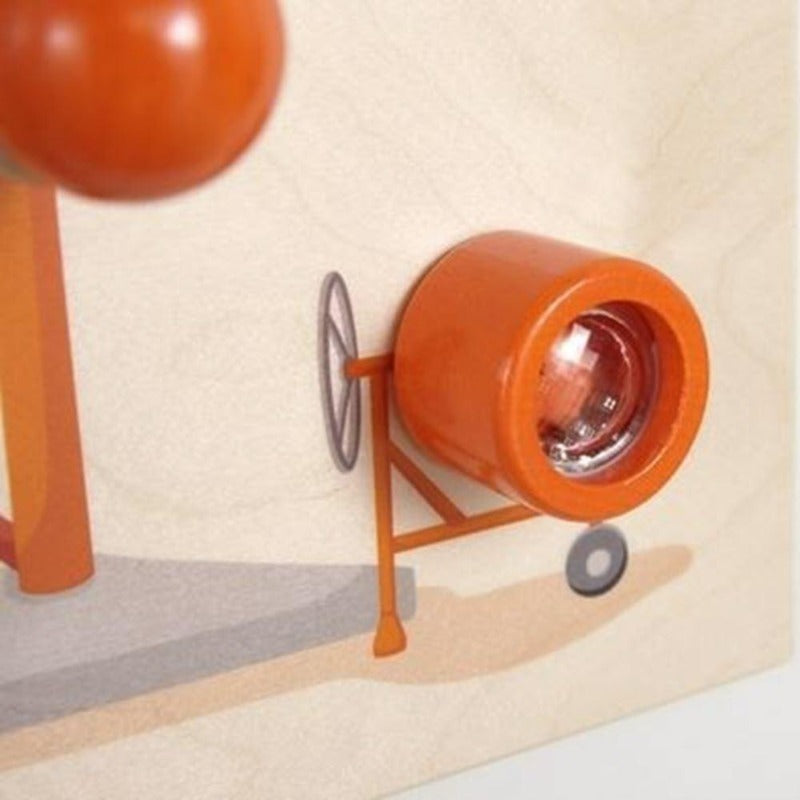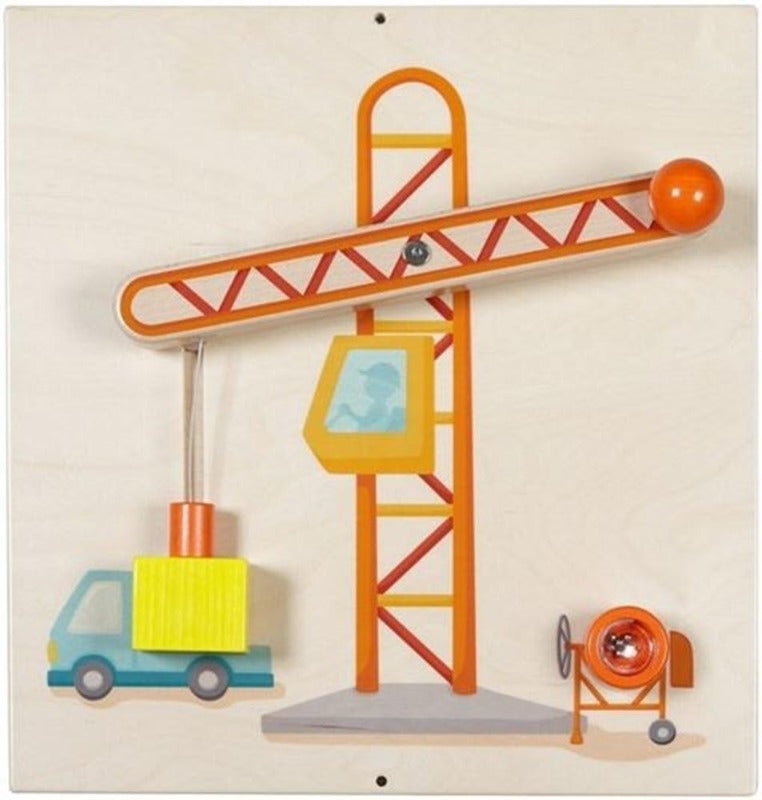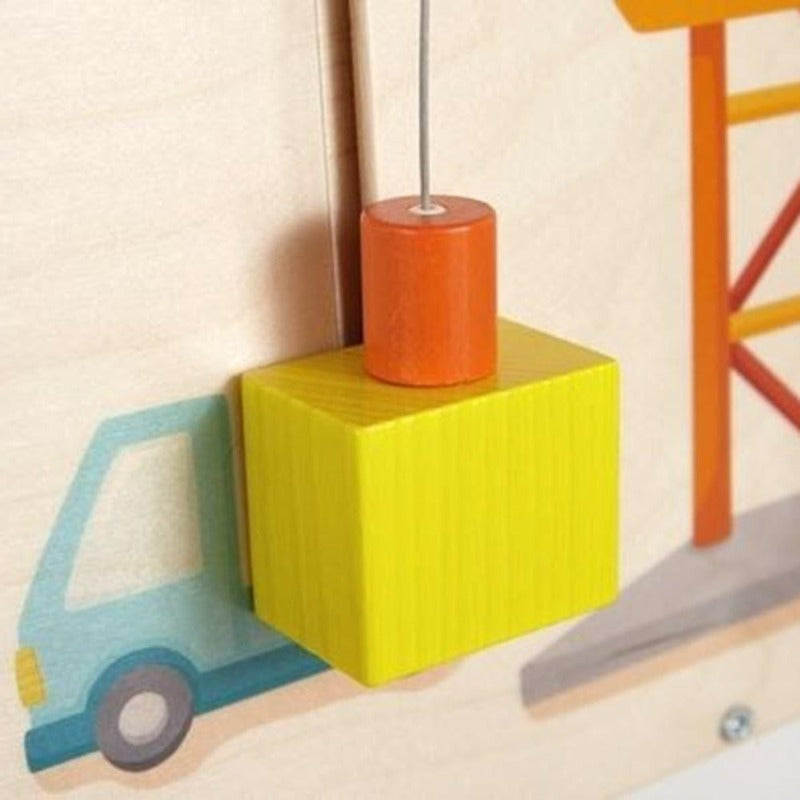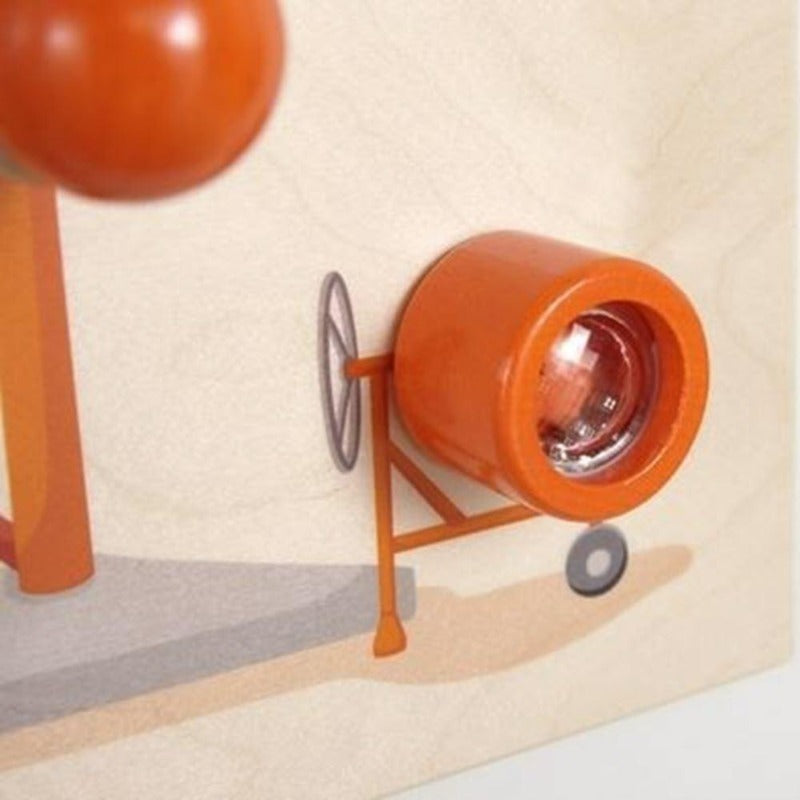 Construction Crane Wall Toy
Product Description
Description

Delivery 30 - 60 Days

About HABA
Description
The Construction Crane Wall Activity Toy is an eye-catcher in any childrens waiting area. When the concrete mixer is turned, mixing noises can be heard.
Size: 16"L x 17"H
The magnet on the crane lifts the container off the truck, and when it reaches a certain height, the magnets release and the container lands on the truck again. 
Item 150541
Made by HABA
Made from genuine birch timber veneer. Warm and inviting with unmatched stability and comfortable to use. It comes from sustainable forestry that maintains woodlands.
Veneer board - also known as multiplex board is manufactured from a whole series of veneer wood layers glued crossways.

Surface sealing - HABA high quality veneers are sealed with carefully selected lacquers that are water based and free of solvents. Environmentally compatible and non fading.

Advantages of veneer:
Genuine wood
Natural appearance
Warm surface
Durable
Biologically friendly
Renewable raw material
Healthy room atmosphere
Part of the Haba Guide Rail System
Create a multi panel sensory experience on your walls by mixing multiple HABA activity panels. Bolt directly to the wall or use the HABA Guide Rails. The order and arrangement of the panels can be changed regularly if the Guide Rails are installed.
Delivery 30 - 60 Days
HABA items are shipped to the U.S. from Europe. Once your item arrives, the distributor will ship it to you from their warehouse in Wisconsin.
Delivery can be from 30 - 60 Days
We will email you the tracking number once we receive it from the distributor.
About HABA
HABA makes commercial quality children's furniture in Germany.
Built to withstand the rigors of commercial environments, and are made to last with a 10 year manufacturer's warranty.
Made from genuine birch timber veneer. Naturally good quality. Warm and inviting with unmatched stability and comfortable to use. It comes from sustainable forestry that maintains woodlands.
Surface sealing - HABA high quality veneers are sealed with carefully selected lacquers that are water based and free of solvents. They are environmentally compatible and non fading.
Advantages of veneer are they are genuine wood, have a natural appearance, are durable, and biologically friendly