Citrus Magic Set of 3 Heat Sensitive Wall Panel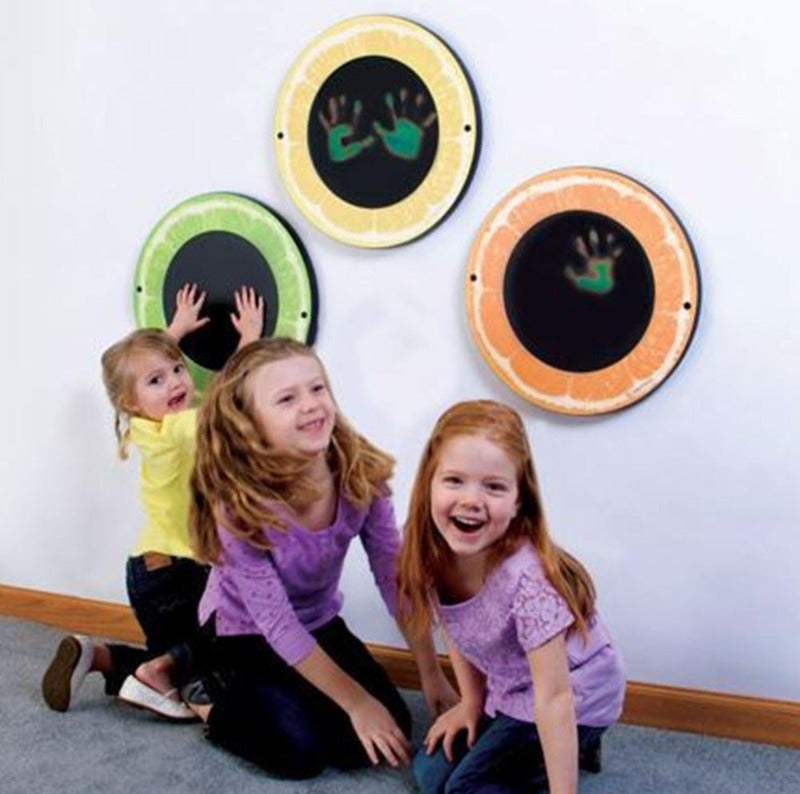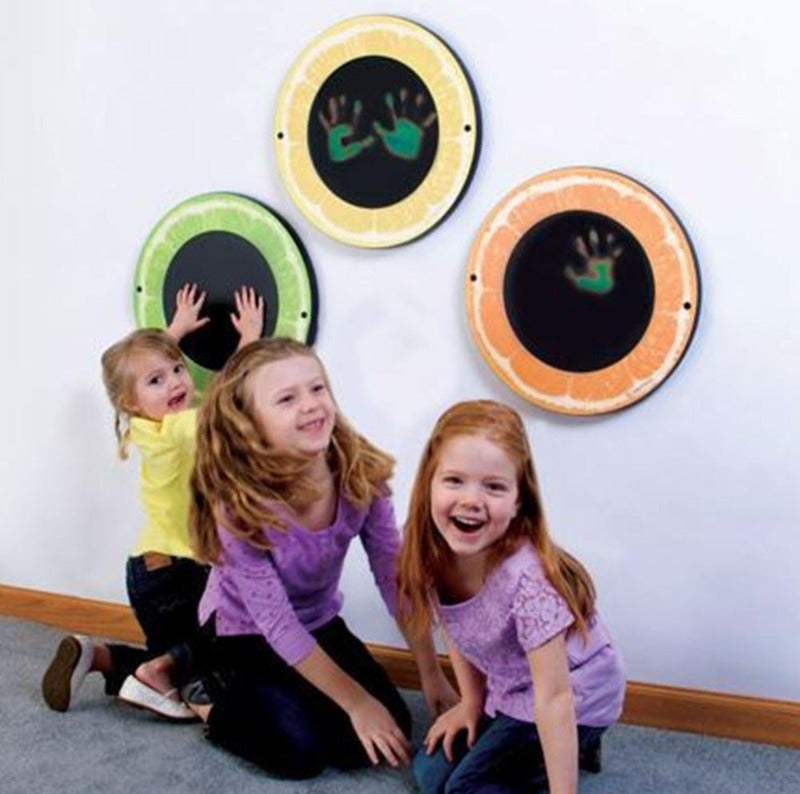 Citrus Magic Set of 3 Heat Sensitive Wall Panel
Product Description
Description

Delivery About 2 Weeks
Description
Unlock the magic of cause and effect with Citrus Magics heat-sensitive wall panels. Leave children mesmerized by their own handprints!
The Citrus Magic Set of 3 Heat Sensitive Wall Panels is the perfect addition to any waiting area, rec room or classroom. Designed for children with a penchant for cause and effect games, this heat-sensitive panel toy provides an entertaining way to engage kids while keeping them busy.
Size: Each Wall Toy is 18" in diameter
Made from temperature-sensitive material, these panels are also ideal for developing fine motor skills as they respond to hand and fingerprints. Whether it's brightening up a bland wall or providing interactive fun in play areas, waiting room toys have proven popular among educators and parents alike who value the benefits of sensory play without compromising on quality or safety standards.
The Citrus Magic Set of 3 Heat Sensitive Wall Panels is a great addition to waiting areas, rec rooms and classrooms as it engages children in cause and effect play
These heat sensitive panel toys offer an interactive way for children to learn about science and temperature changes through touch and play
Keep kids happy and laughing in your waiting areas, rec rooms or classroom with the Citrus Magic Set of 3 Wall Panel Toys. This is a heat-sensitive panel toy decorated with lemon, lime, and orange citrus fruit that will amuse children. Busy kids are joyful kids.
Make waiting time go by fast with these fun wall toys. Durable and strong enough to withstand everyday use. Keeps children engaged while learning the theory of cause and effect as they create hand and fingerprints (sometimes nose and lips 😃). 
Made in the U.S.A by Gressco Playscapes Waiting Room Toys.

Item 20-CTM-100

The Heat Sensitive Play Panel contains a temperature-sensitive material behind a tough, abrasion-resistant film. When the surface is touched, it responds to body heat by changing color. 
For best performance, the ideal room temperature for the play panel is between 68 and 73 degrees.
If panel surface seems to respond sluggishly, the room temperature may be too cold.
If the surface is red, green or blue when not in use the room temperature is too warm.
All hardware and assembly/mounting instructions are included with the products
Designed and manufactured for use in healthcare facilities where issues of infection control are most stringent. 
Delivery About 2 Weeks
This item is made to order and ships factory direct from Wisconsin.
Ground delivery About 2 Weeks
We will email you the tracking number when your order ships.