Buddy & Bonita Skeleton Magic Wall Panel Set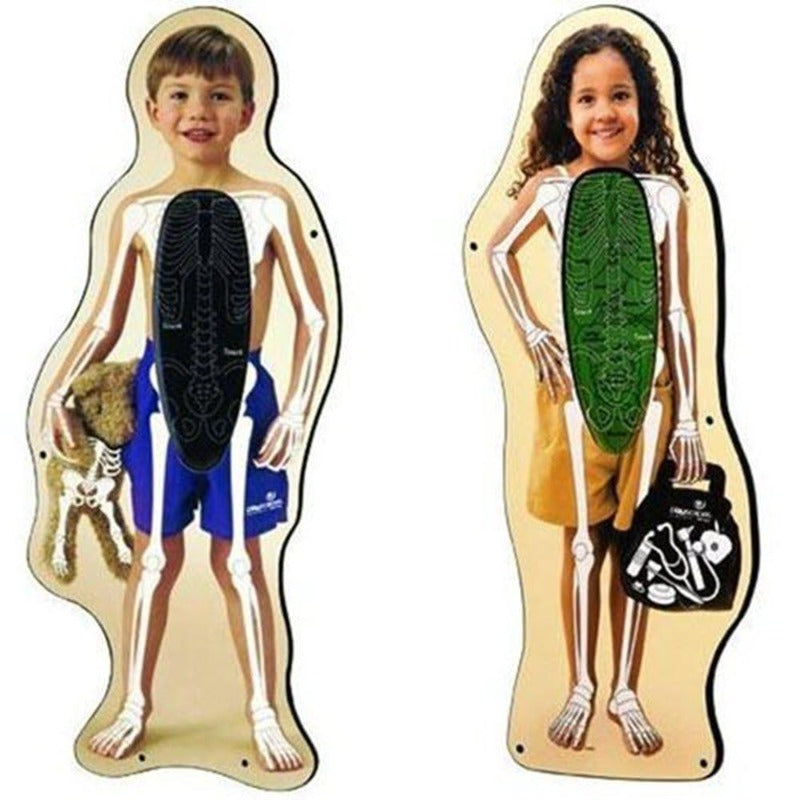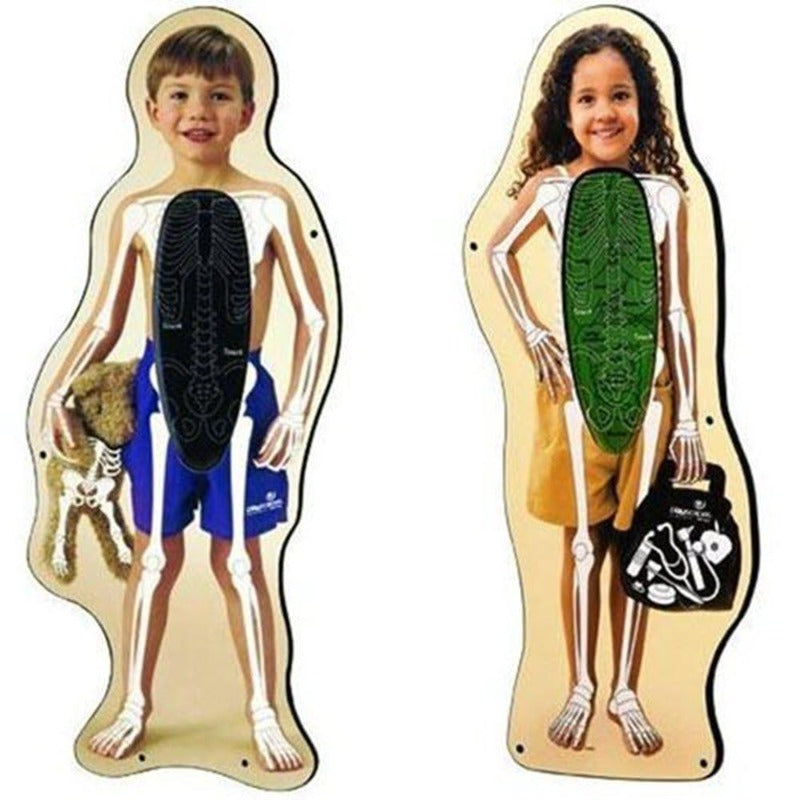 Buddy & Bonita Skeleton Magic Wall Panel Set
Product Description
Description

Delivery About 2 Weeks
Description
The Buddy & Bonita Skeleton Magic Wall Panel Set is anatomically correct & ideal for teaching at pediatric offices and schools. Encourage your patients to learn about the insides of their body, or explain an injury or illness in a non-threatening way. 
Size: 18"W x 41"H x 1"D Each Panel
The Wall Toy Panel contains a temperature sensitive material behind a tough, abrasion-resistant film. When this surface is touched, it responds to the person's body heat by changing temperature. 
The heat-sensitive panel creates a positive first impression on kids when they walk into your waiting area. Kids will spend their time playing and making new friends without causing stress on other customers. The rounded corners bring an element of safety for young hands.

The Heat Sensitive Play Panel contains a temperature-sensitive material behind a tough, abrasion-resistant film. When the surface is touched, it responds to body heat by changing color. 
For best performance, the ideal room temperature for the play panel is between 68 and 73 degrees.
If panel surface seems to respond sluggishly, the room temperature may be too cold.
If the surface is red, green or blue when not in use the room temperature is too warm.
All hardware and assembly/mounting instructions are included with the products
Designed and manufactured for use in healthcare facilities where issues of infection control are most stringent. 
Made in the U.S.A. by Playscapes/Gressco.
Item 20-BUD-SET

Mounting Location Guidelines:
Mount the Panel on an inside wall where the temperature is consistent. Do not mount the Play Panel where it will be in direct sunlight. This will affect responsiveness and shorten the life of the product.
To clean use a soft damp cloth, general purpose cleaner or disinfectant spray to clean the Panel. Do not use cleaners containing ammonia or abrasives. To remove crayon or other difficult stains we recommend De-Solv-lt or multi-purpose Goo Gone.
Delivery About 2 Weeks
This item is made to order and ships factory direct from Wisconsin.
Ground delivery About 2 Weeks
We will email you the tracking number when your order ships.