Animal Turntable Exercise Wall Activity Panel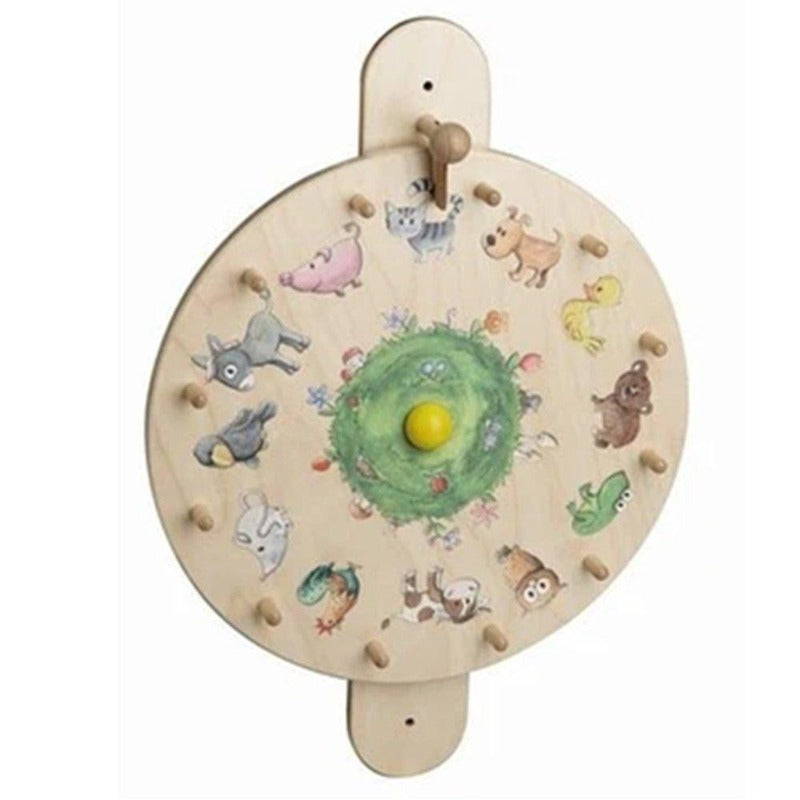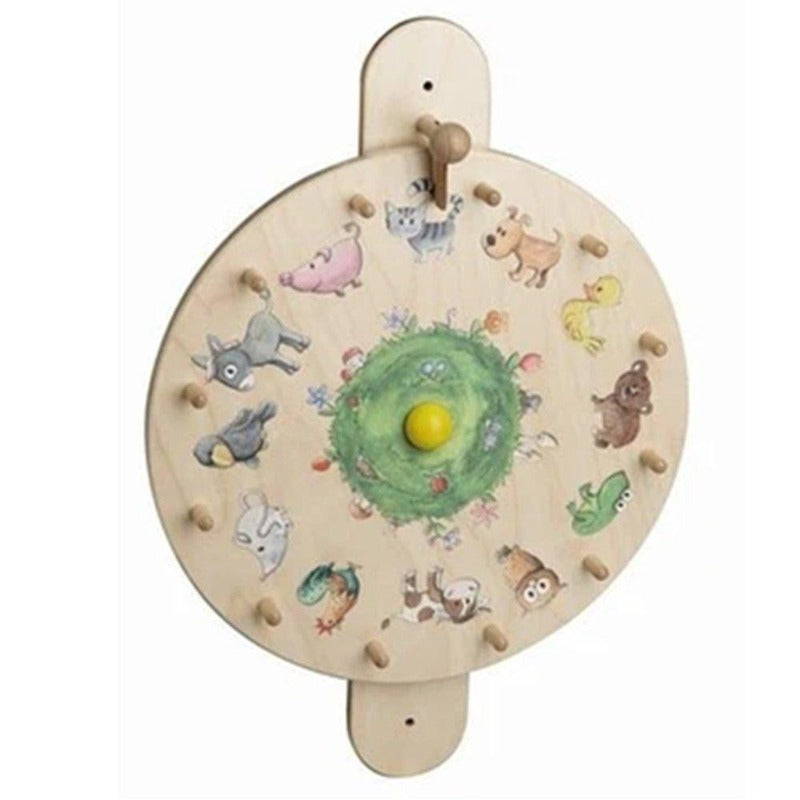 Animal Turntable Exercise Wall Activity Panel
Product Description
Description

Delivery About 2 Weeks

About HABA
Description
Spin, spin little animals on the turntable wall panel. Fun-filled exercise for children
The Animal Turntable Exercise Wall Activity Panel makes fitness fun with this unique addition to your waiting area, school room, playroom or gym. This wall panel features a colorful and engaging animal turntable that encourages children to spin, reach, and stretch their way to better health.
Size: 13 1/2" x 19 3/4"
With its sturdy construction and easy installation, it's perfect for use by young children making exercise easier than ever before! Add some excitement to your active lifestyle today with the Animal Turntable Exercise Wall Activity Panel from HABA!
Encourages physical activity and coordination in children with the fun animal turntable feature
Easy to install on any wall, the HABA Animal Turntable Exercise Wall Activity Panel provides endless entertainment for kids
Helps develop fine motor skills through interactive play with the various components of the panel
Made from quality materials, this durable wall activity panel is a great investment for both parents and educators alike
The Animal Turntable Wall Activity Panel features 12 different animals to use for education, exercise and fun games. Have children take turns spinning the panel.

Kids can create the animal sound and make the other team say a fun fact about the animal or switch it around. So many ways educators can use this wall toy for fun and learning.
Hardware included for wall mounting
Made by HABA Item 120364
Delivery About 2 Weeks
HABA items are shipped from Wisconsin. The distributor keeps some inventory in stock. At times they will run out and will fulfill orders when new inventory arrives.
In the event an item is not in stock, we will notify you about the delay.
Ground delivery About 2 Weeks
We will email you the tracking number when your order ships.
About HABA
HABA makes commercial quality children's furniture in Germany.
Built to withstand the rigors of commercial environments, and are made to last with a 10 year manufacturer's warranty.
Made from genuine birch timber veneer. Naturally good quality. Warm and inviting with unmatched stability and comfortable to use. It comes from sustainable forestry that maintains woodlands.
Surface sealing - HABA high quality veneers are sealed with carefully selected lacquers that are water based and free of solvents. They are environmentally compatible and non fading.
Advantages of veneer are they are genuine wood, have a natural appearance, are durable, and biologically friendly