Animal Chalkboard 3-Piece Set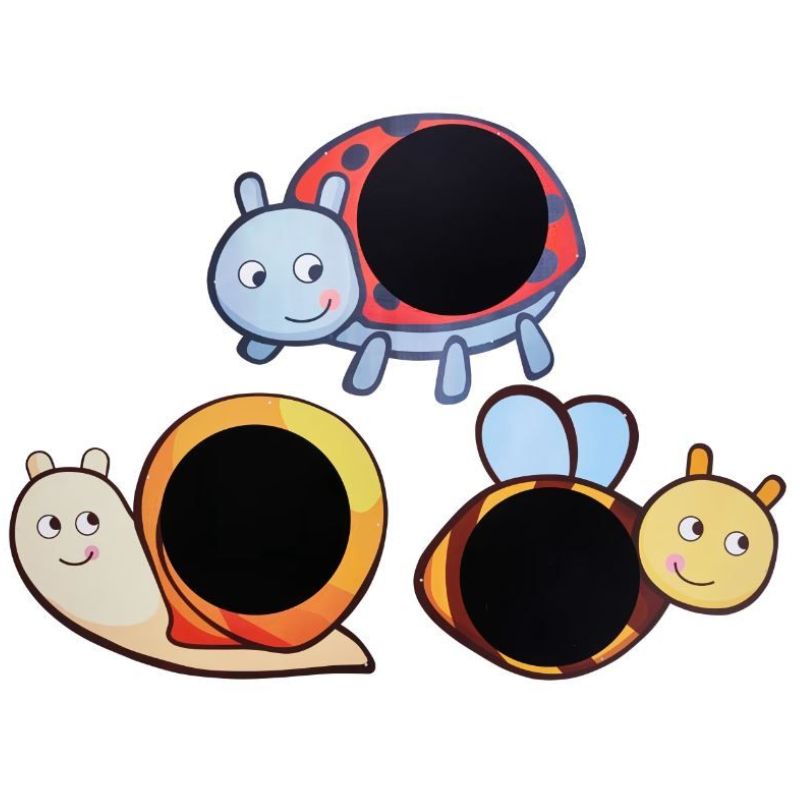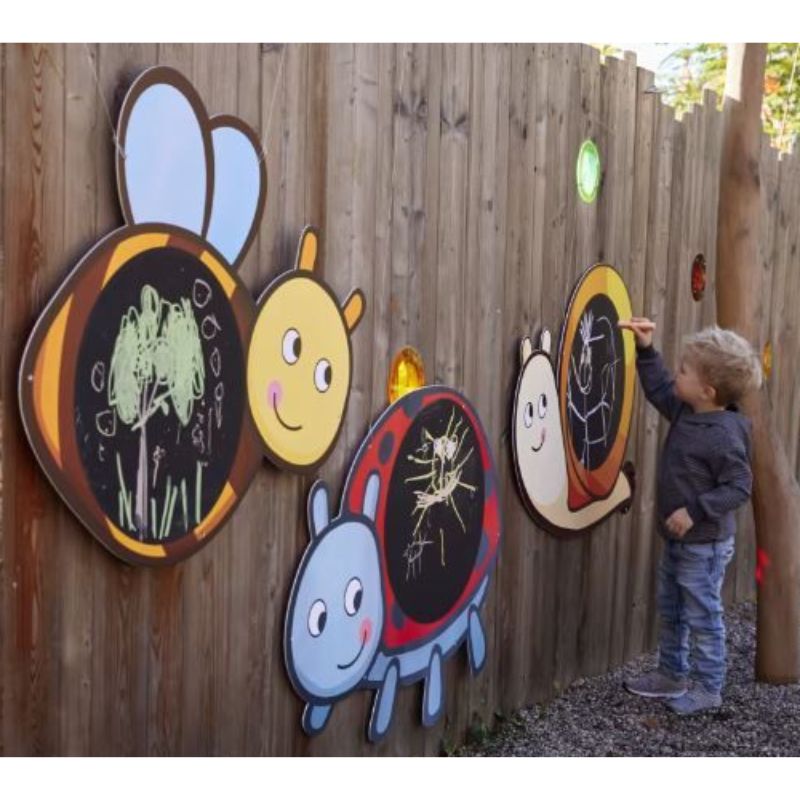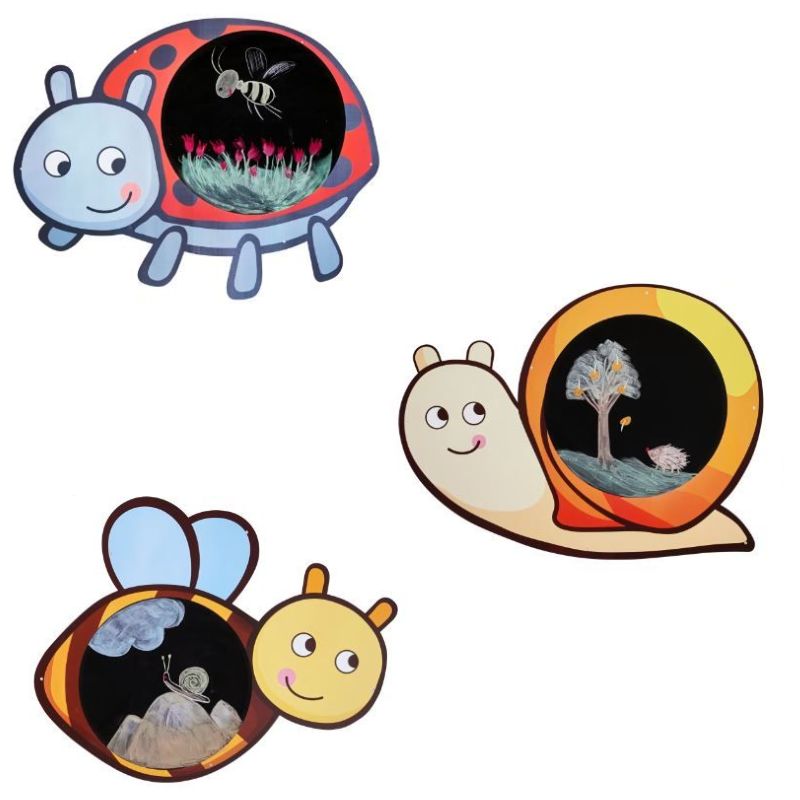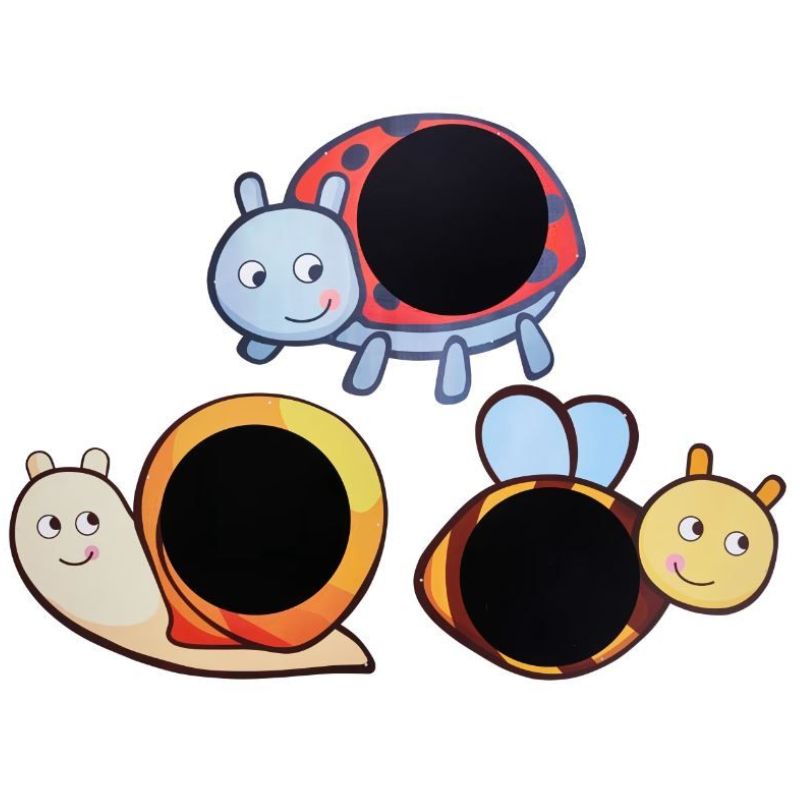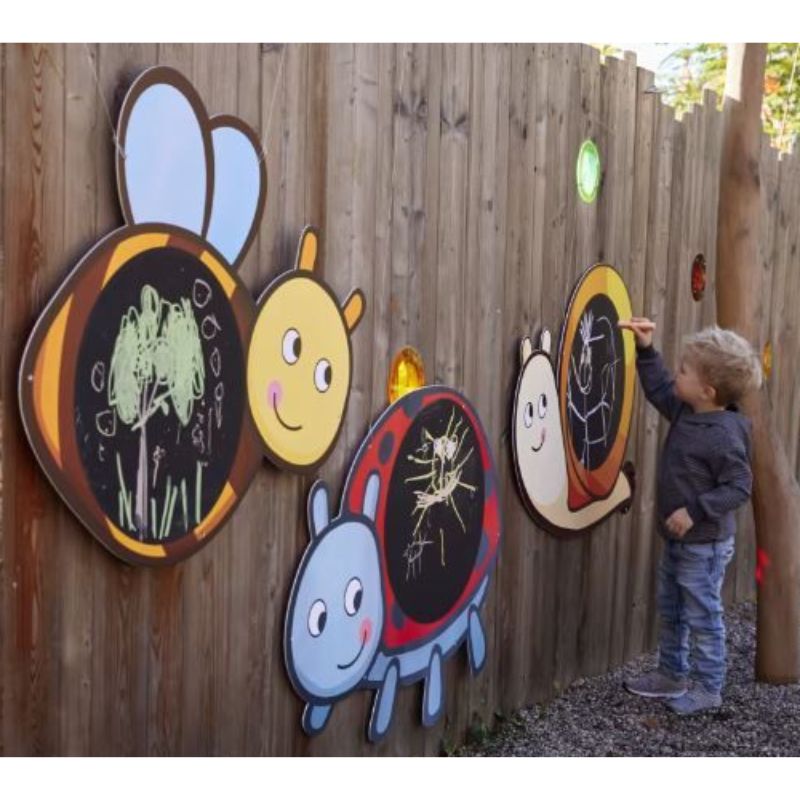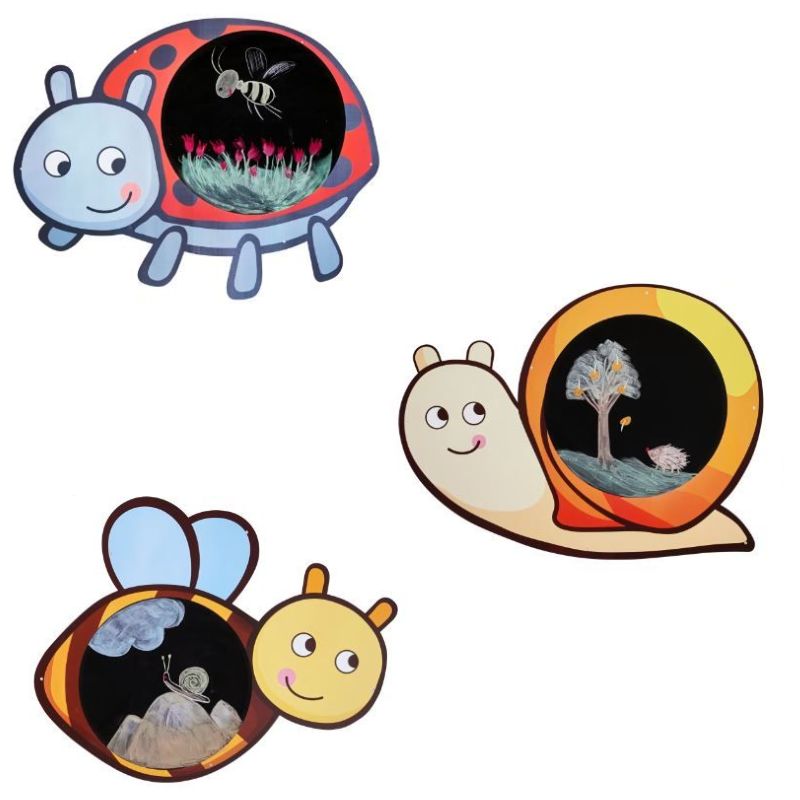 Animal Chalkboard 3-Piece Set
Product Description
Description

Delivery 30 - 60 Days

About HABA
Description
The Animal Chalkboard Set will have children drawing pictures, creating a maze, learning to write or practice school work. The cute chalkboards are a real eye-catcher! Use in group rooms, hallways or foyers as well as on outside walls or fences.
Sizes:
Bee: 29"H x 33 ¾"W x ¾"D
Ladybug: 29 ¾"H x 38 ¼"W x ¾"D
Snail: 29 ¾"H x 39"W x ¾"D
Chalk Not Included
The chalkboards can be permanently bolted to walls or attached to fences with the included UV resistant cable ties. Little ones will love playing. This is a great way to engage children in role-play and encourage them to write things on the board. Have them draw a maze and encourage problem-solving.
Writing and drawing with chalk can help children work on fine motor skills and hand-eye coordination. Chalkboards are a staple in any classroom. They are magical things where we can display calendars and important reminders. Made of a durable polyvinyl chloride material that is lightweight, highly durable and resistant to moisture. Includes twenty 12" cable ties.

Use indoors or outdoors, weatherproof
Three child-friendly, appealing motifs
For painting and as information boards
Made of a durable, moisture resistant material
Chalkboards can be a fun and educational tool for kids to express their creativity and learn through hands-on activities. Here are some good ideas for kids to do on chalkboards:
Drawing and Doodling: Allow kids to unleash their artistic side by drawing pictures, doodling, or creating imaginative scenes. Chalk is great for freehand drawing and experimenting with different colors.

Math Problems: Practice math skills by working out math problems on the chalkboard. You can create simple addition, subtraction, multiplication, and division problems, or more complex equations for older kids.

Spelling and Vocabulary: Encourage language skills by having kids spell out words, create sentences, or even write short stories. You can also introduce new vocabulary words and ask them to use them in sentences.

Letter and Number Tracing: For younger children, have them trace over letters and numbers that you've written. This can help with letter and number recognition and fine motor skills.

Alphabet and Number Practice: Teach the alphabet, numbers, and basic shapes by writing them out on the chalkboard. Kids can then try to write them on their own.

Geography: Draw maps, label countries, and mark major landmarks to introduce geography concepts. You can also play geography-related games like "Name That Country" or "Find the Capital."

Science Experiments: Illustrate basic science concepts, chemical reactions, or simple experiments on the chalkboard. This can be a fun way to introduce scientific principles.

Puzzles and Games: Create crossword puzzles, word searches, or other word games for kids to solve. You can also draw mazes or play games like tic-tac-toe or hangman.

Chalk Art Gallery: Organize a chalk art gallery where kids can showcase their drawings and creations. This can be a great way to encourage them to take pride in their work.

Storytelling: Encourage creativity by having kids create their own stories on the chalkboard, complete with illustrations. They can take turns adding to the story, creating a collaborative storytelling experience.

Calendar and Schedule: Teach kids about time management and organization by creating a chalkboard calendar or daily schedule. They can help plan their activities and keep track of important dates.

Math Puzzles: Create math puzzles and riddles that challenge kids to use their math skills to solve problems.

Music Notes: If your child is interested in music, you can draw musical staffs and notes on the chalkboard. This can help with music theory and notation.

History Timelines: Draw historical timelines to teach kids about significant events and figures from different time periods. Add dates and descriptions to make it educational.

Chalkboard Games: Play educational games like "Chalkboard Jeopardy" or "Chalkboard Bingo" to make learning more interactive and engaging.
Remember to make the activities age-appropriate and adapt them to your child's interests and abilities. Chalkboards can be a versatile tool for learning and creativity, providing endless opportunities for kids to explore and have fun.
Made in Germany by HABA
Delivery 30 - 60 Days
HABA items are shipped to the U.S. from Europe. Once your item arrives, the distributor will ship it to you from their warehouse in Wisconsin.
Delivery can be from 30 - 60 Days
We will email you the tracking number once we receive it from the distributor.
About HABA
HABA makes commercial quality children's furniture in Germany.
Built to withstand the rigors of commercial environments, and are made to last with a 10 year manufacturer's warranty.
Made from genuine birch timber veneer. Naturally good quality. Warm and inviting with unmatched stability and comfortable to use. It comes from sustainable forestry that maintains woodlands.
Surface sealing - HABA high quality veneers are sealed with carefully selected lacquers that are water based and free of solvents. They are environmentally compatible and non fading.
Advantages of veneer are they are genuine wood, have a natural appearance, are durable, and biologically friendly