Multi Learning Cube by HABA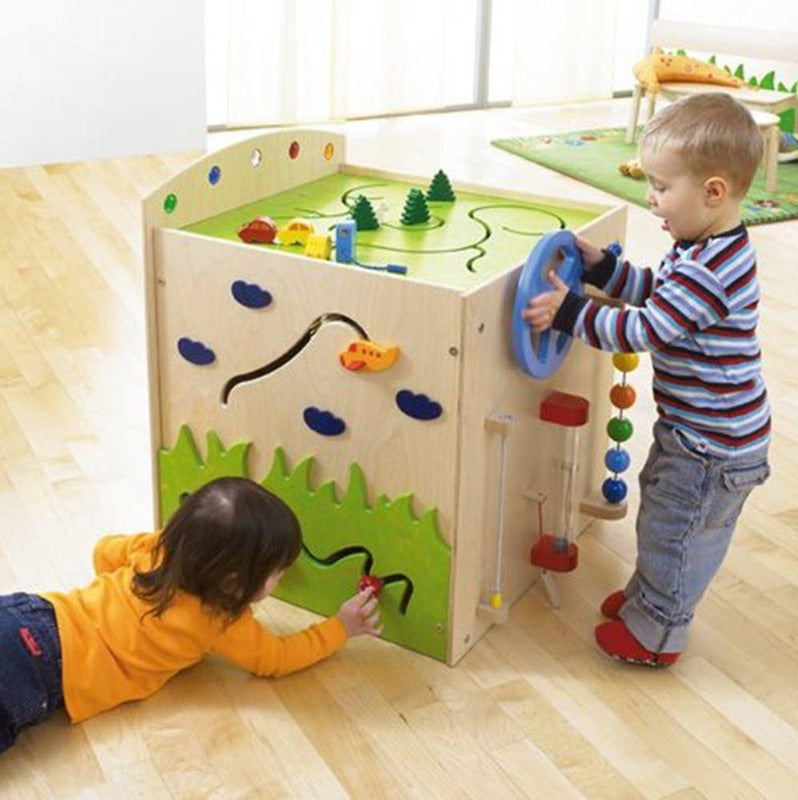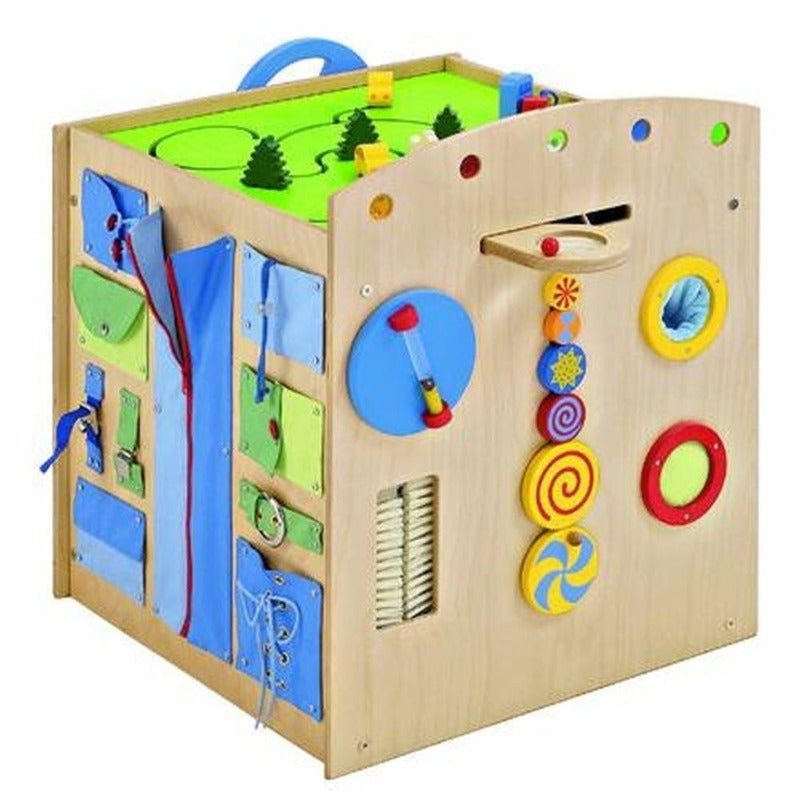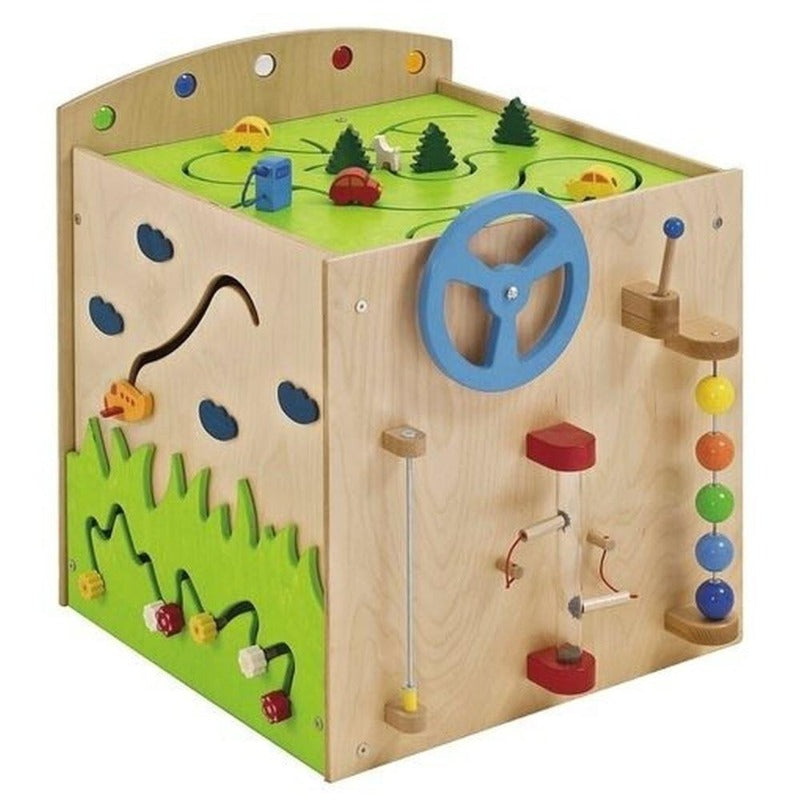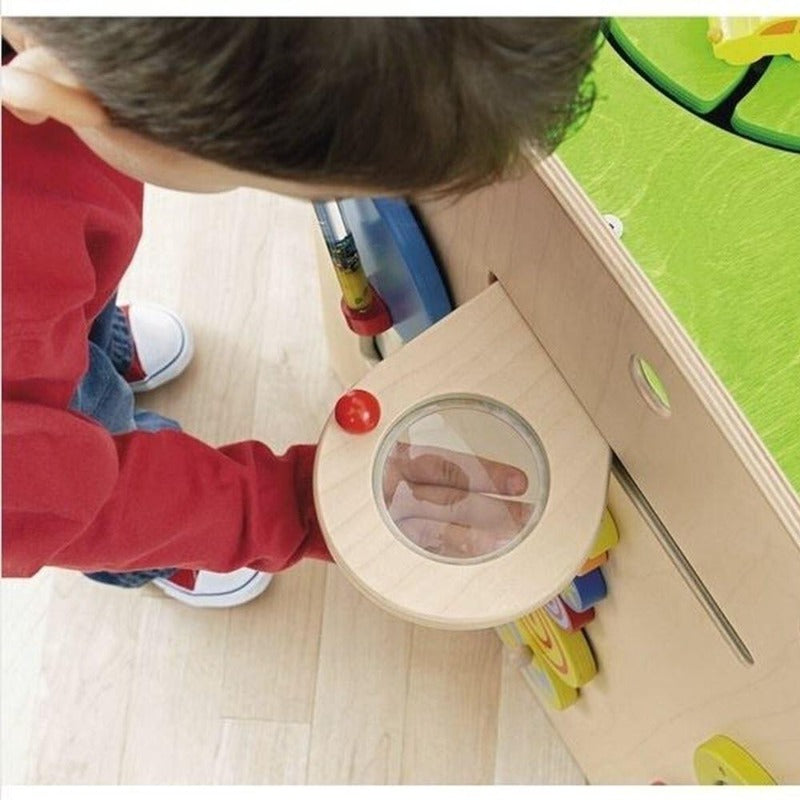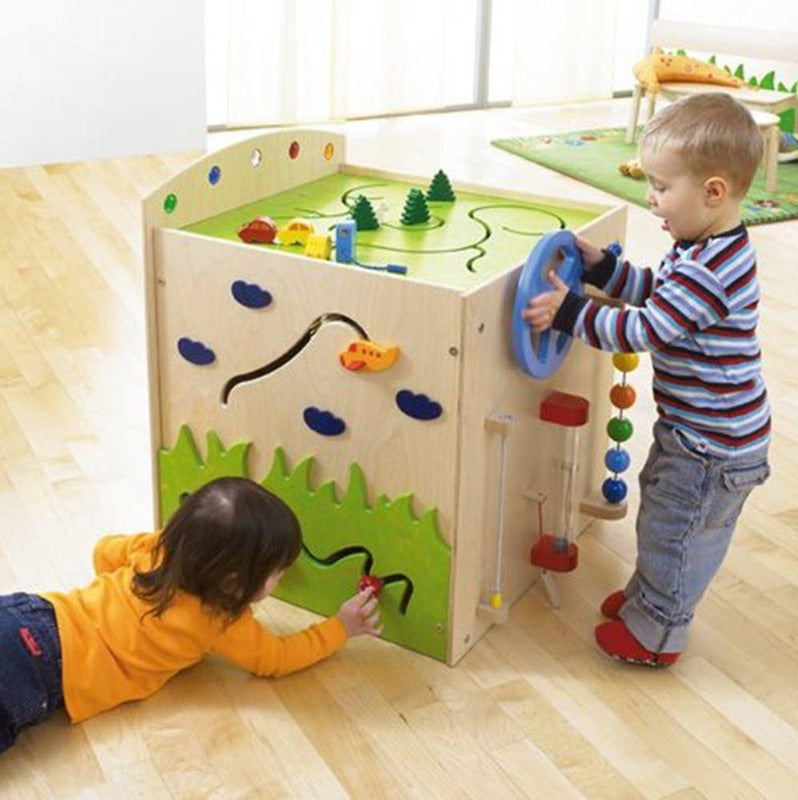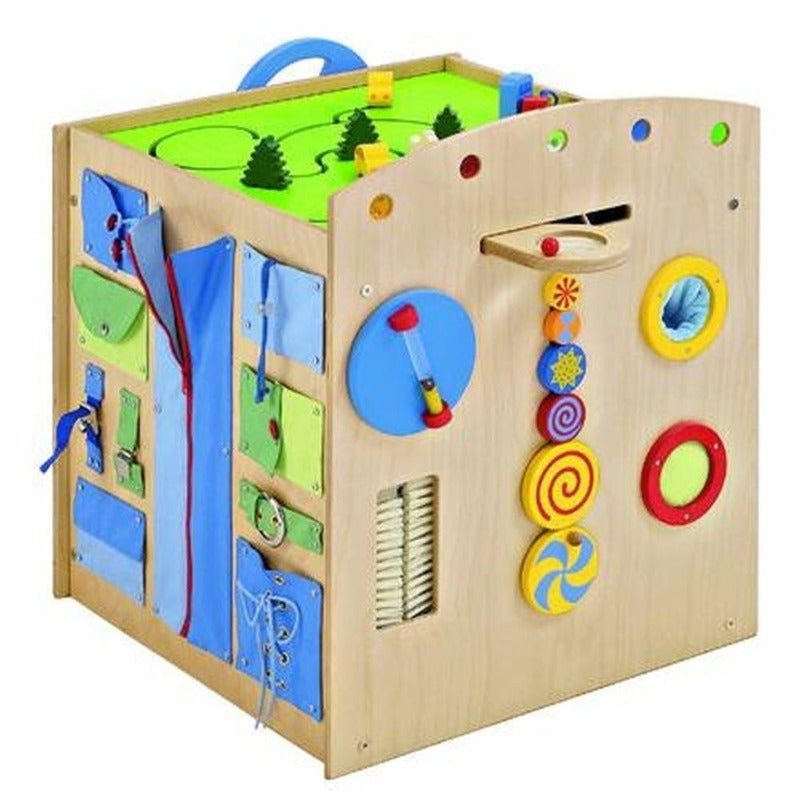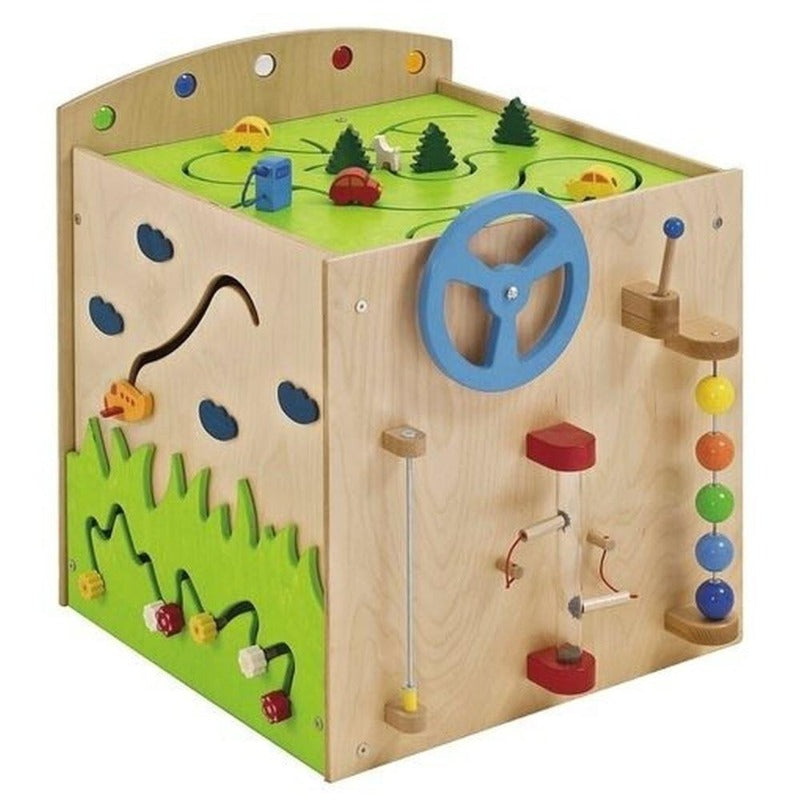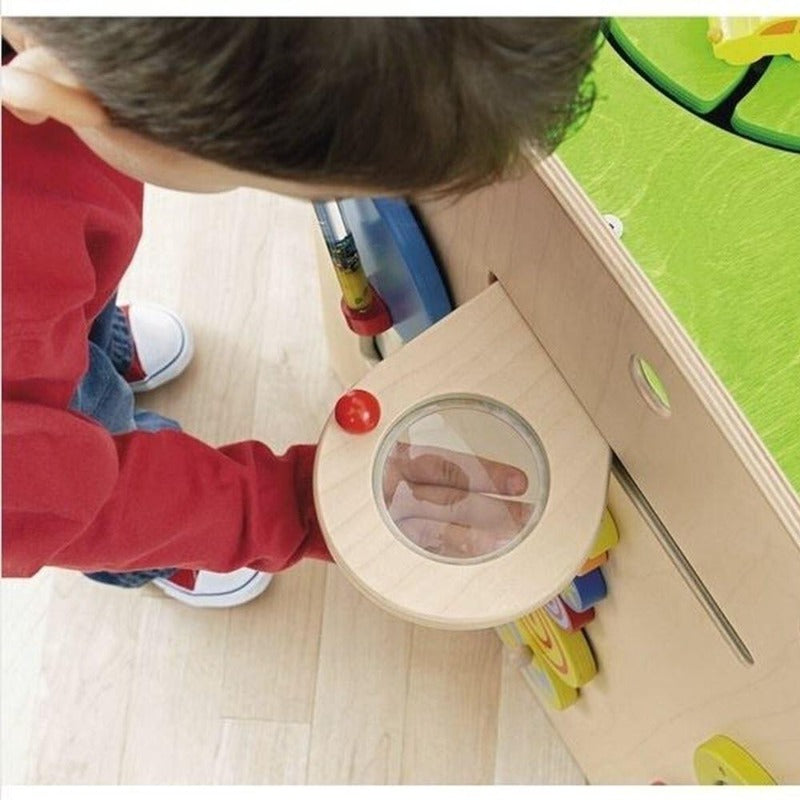 Multi Learning Cube by HABA
Product Description
Description

Delivery 30 - 60 Days
Description
The HABA Multi Learning Cube is packed with delightful activities to explore. Play cubes are great for areas where you want children to play while they wait.
Size: 23 3/4"H x 23 3/4"W x 23 3/4" - 55 lbs
The top features a drive through the forested countryside, view-able through colored prisms. The sides have a meadow landscape with flowers and an airplane soaring through clouds.
There is also the drivers spot with 4-on-the-floor, spring spheres, and a magnetic discovery tube. Also a fabric station with buckles, zippers, snaps, and more. Sensory activities fill the final panel; spinning disc tower, magnifier, glitter rod, and tactile surfaces. 
Item 120828 Made by HABA
Made from genuine birch timber veneer. Warm and inviting with unmatched stability and comfortable to use.
Veneer board - Manufactured using a series of veneer wood layers glued crossways.

Surface sealing - HABA high quality veneers are sealed with carefully selected lacquers that are water based and free of solvents. .

Advantages of veneer:
Natural appearance

Warm surface
Durable Renewable Wood
Biologically friendly
Healthy room atmosphere
Delivery 30 - 60 Days
HABA items are shipped to the U.S. from Europe. Once your item arrives, the distributor will ship it to you from their warehouse in Wisconsin.
Delivery can be from 30 - 60 Days
We will email you the tracking number once we receive it from the distributor.