Colorful Apples Sitting Spot Rug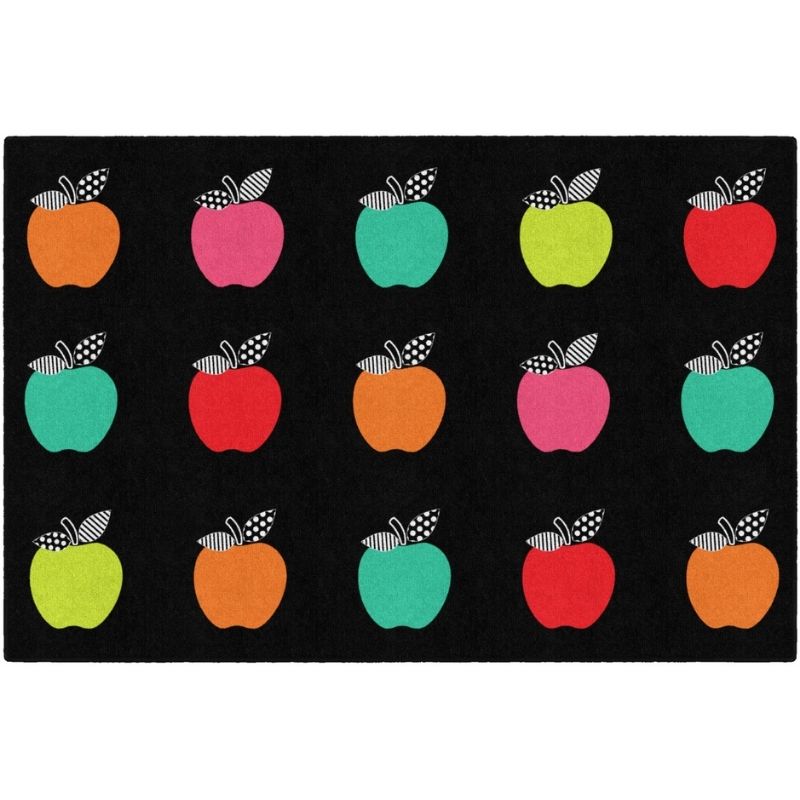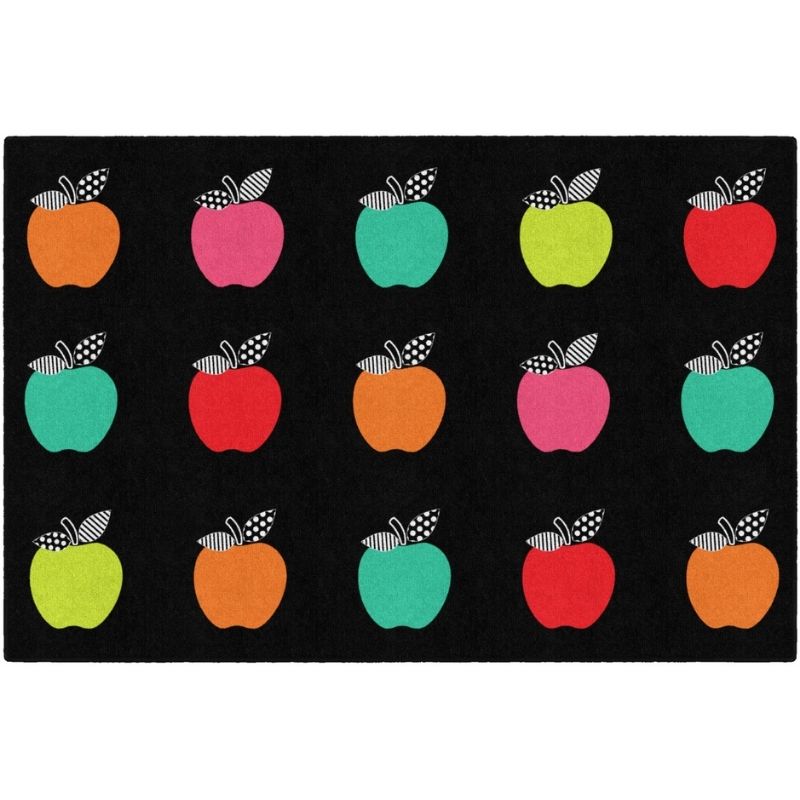 Colorful Apples Sitting Spot Rug
Product Description
Description

Delivery about 4 Weeks
Description
Bring a slice of healthy fun to your classroom with our Colorful Apples Sitting Spot Rug
Make your classroom pop with the Colorful Apples Sitting Spot Rug. With vibrant colors and a playful design featuring healthy fruits, this rug will make learning fun for students of all ages. Not only is it student friendly, but its fiber density ensures that it can withstand the wear and tear of everyday use. 
Sizes: 5' x 7'6 and 7'6 x 12'  
Please measure your area and choose the right size.
The Colorful Apples Sitting Spot Rug is a perfect classroom rug that promotes healthy food habits among students with its vibrant apple design
Its high fiber density and infusion dye process, along with antimicrobial and antistatic treatment, make it a student friendly choice for any educational setting
With Scotchgard protector and soil resistance, this rug has excellent durability that withstands heavy foot traffic while maintaining its flammability rating and indoor air quality
To ensure the longevity of your colorful apples sitting spot rug, follow simple care instructions to keep it looking fresh for years to come
If you love teaching children about healthy food, then the Colorful Apples Sitting Spot Rug is perfect for your classroom. Children will flock to this carpet during playtime, quiet time and lessons. An apple a day keeps the children at play. 
Classroom rugs are an added benefit to those who need their students to sit on the floor to do their work. Adds warmth to any floor and makes learning environments as student friendly as possible.
Made in the U.S.A. 
Highest fiber density, with an infusion dye process. Ensures bright lasting color.
Anti-Microbial and Anti-Static Treatment: Guards against odor, mildew and mold.
Treated with Scotchgard protector for superior soil resistance.
Class I Flammability Rating and Indoor Air Quality passed.
24 oz Nylon w/Urethane Backing System
Bound and double stitched with nylon edge yarn for maximum durability.
Delivery about 4 Weeks
This rug is made to order and ships factory direct from Georgia.
Delivery is about 4 Weeks
We will email you the tracking number when your order ships.