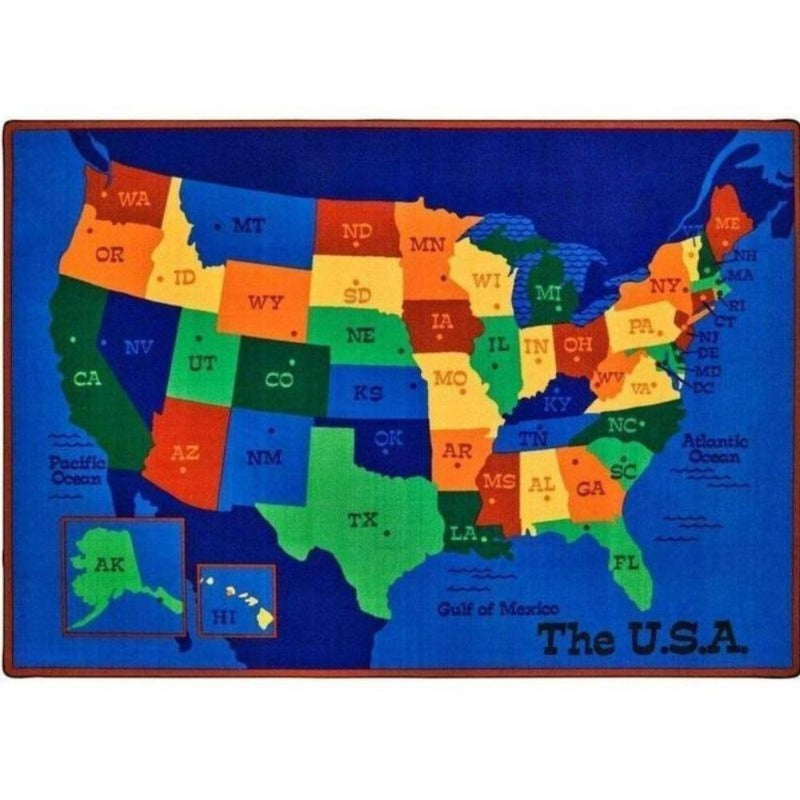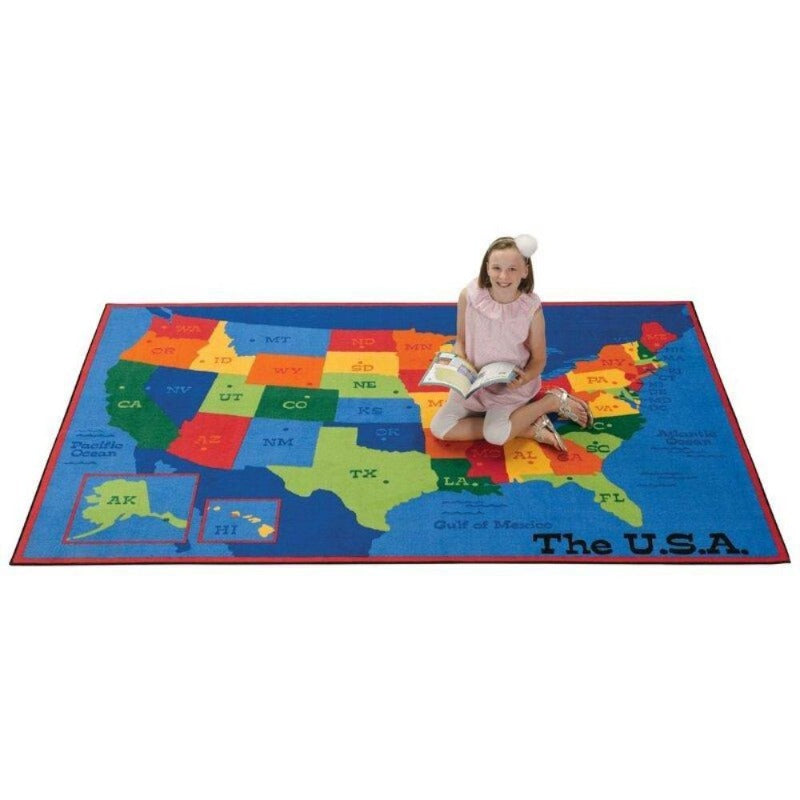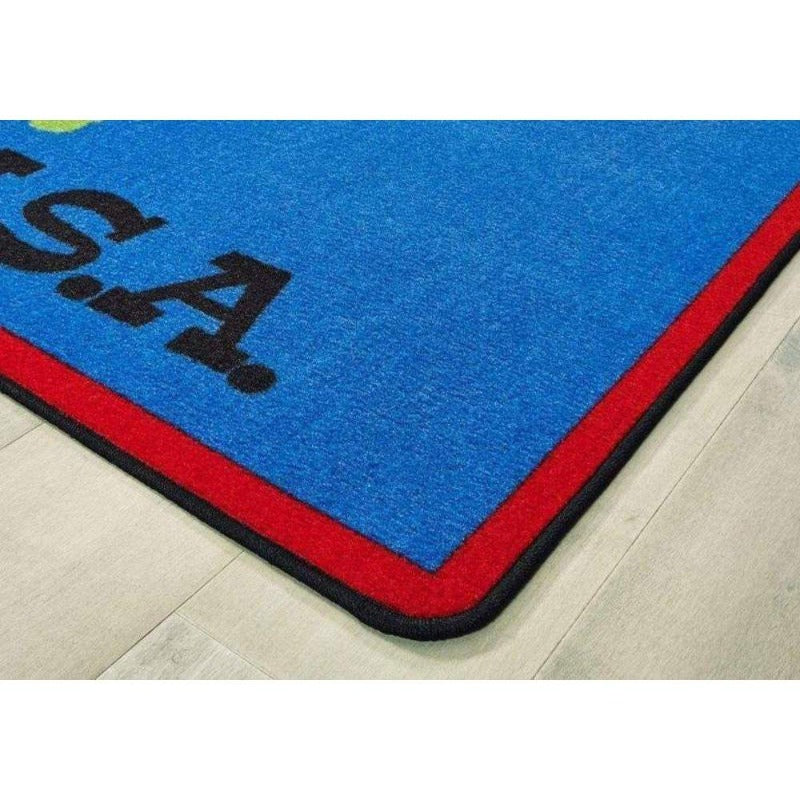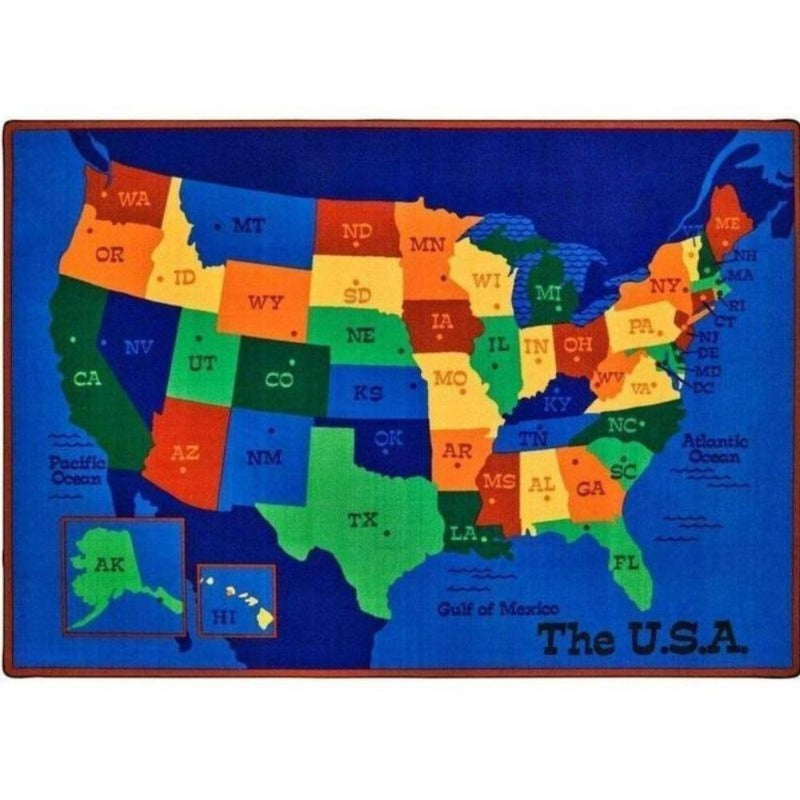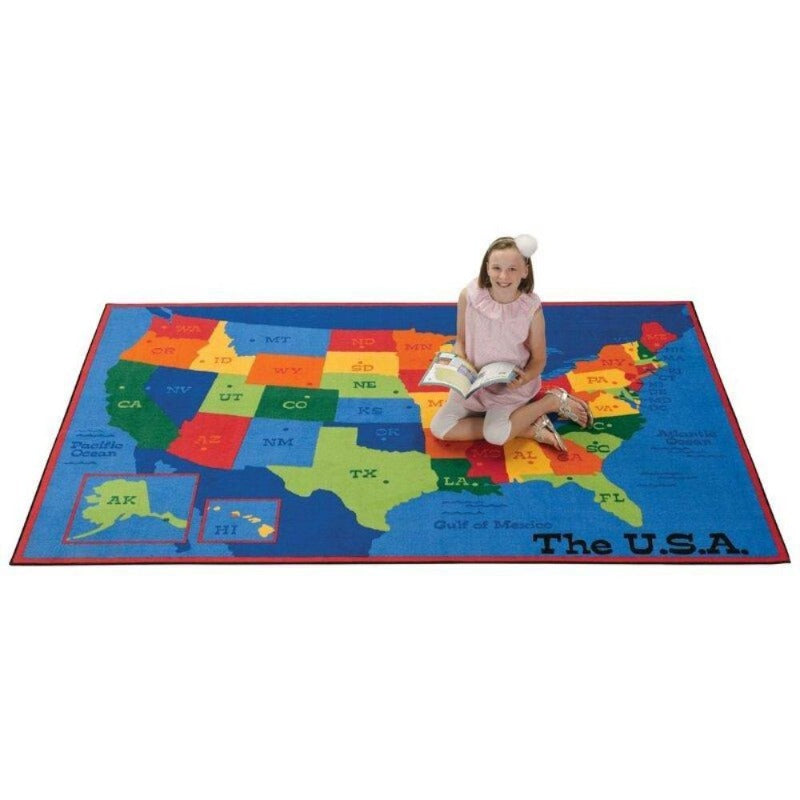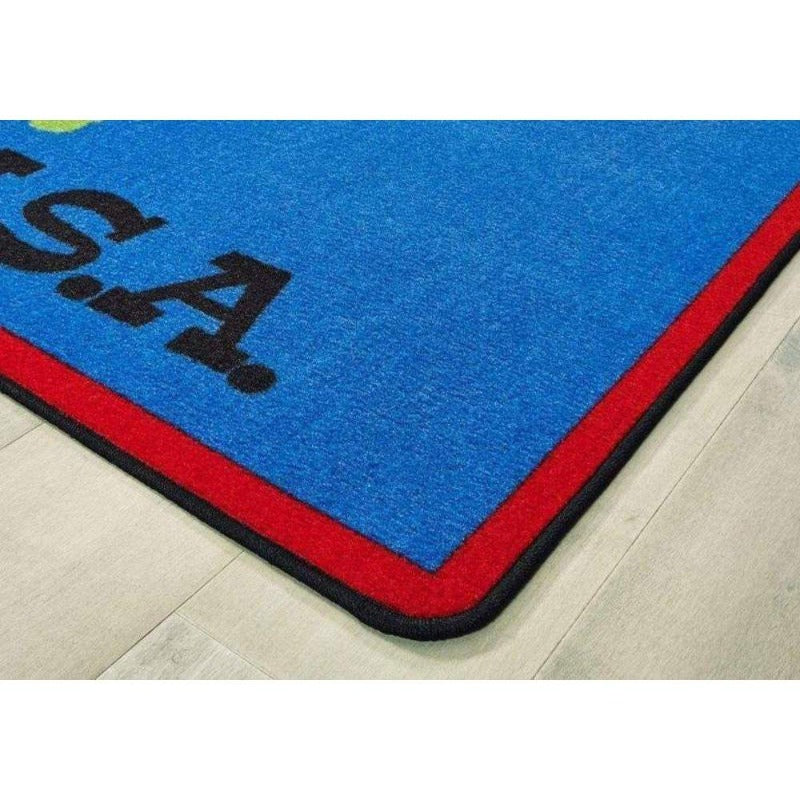 USA Map Value Plus Rug
Product Description
Description

Delivery 3 - 7 Business Days
Description
Explore the world from your classroom with the USA Map Rug, a perfect teaching aid for young minds.
The USA Map Rug is more than just a decorative piece for your classroom. As a teaching aid, this rug provides a visual representation of the United States that will engage and educate young minds.
Sizes: 4' x 6' , 6' x 9' and 8' x 12'
Made from durable materials, it can withstand daily wear and tear as children learn about geography in an interactive way. This classroom rug offers much more value than its price tag suggests, making it a smart investment for any educator looking to enhance their curriculum with hands-on learning experiences
Enhance learning: The USA Map Value Plus Rug serves as a teaching aid for young learners, making geography lessons interactive and fun
Durable design: Constructed with quality materials, this classroom rug is built to withstand heavy foot traffic and frequent use
Versatile decor: With its eye catching map of the United States, this rug adds an educational touch to any space
From classrooms to libraries to playrooms
Easy maintenance: This low maintenance rug can be easily cleaned with a vacuum or damp cloth, ensuring it remains in pristine condition for years to come
The USA Map Value Plus Classroom Rug will make teaching your students the states of our country fun! The colorful design will keep kids interested as you create games to go along with each state e.g. Capitals, state flower, state nickname, famous people and companies.
KIDply Backing
AdvancedStain Protection
100% Continuous Filament Nylon
Class 1 Fire Rating
5 Year Abrasive Wear Warranty
Here are some games teachers can play with their students on this rug.
Geography Bee - Give students clues about a state s geography, such as its location, landmarks, or climate, and have them race to be the first to identify the state.


State Bingo - Create Bingo cards with different state names or landmarks, and have students cover the corresponding space on their card when it is called out.


State Memory Match - Create a set of cards with state names and pictures of landmarks, and have students play a matching game to identify the correct state.


State Charades - Have students act out a state s landmarks or symbols, and have their classmates race to be the first to guess which state it is.

State Trivia - Give students trivia questions about different states, such as their state bird or flower, and have them race to answer correctly.
Delivery 3 - 7 Business Days
This rug ships factory direct from Georgia.
Ground delivery is 3 - 7 Business Days
We will email you the tracking number when your order ships.
Happy teacher
Great price for a bright and cheerful map of the US! The kids will love it!
Done already
I have done a review already, please check your records.