Sequential Seating Literacy Rug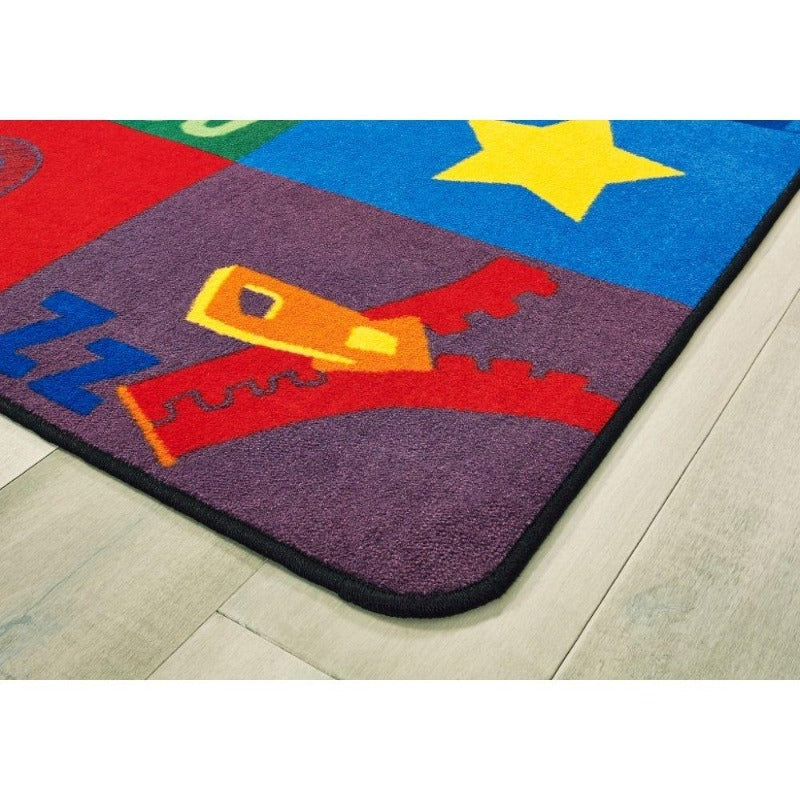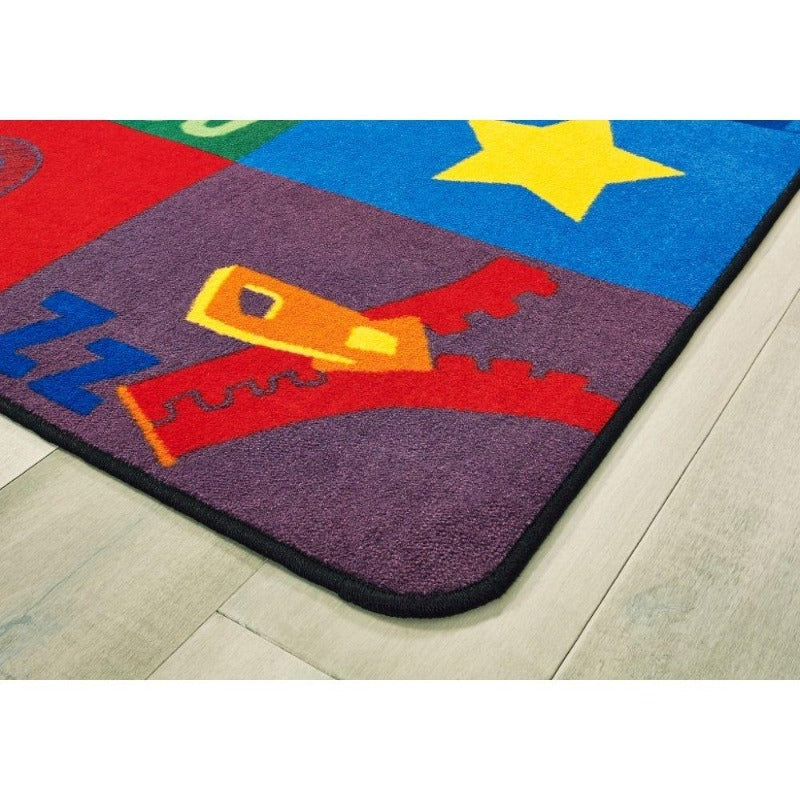 Sequential Seating Literacy Rug
Product Description
Description

Delivery 3 - 7 Business Days
Description
Looking for a rug that can do it all? Look no further than Carpets for Kids Sequential Seating Literacy Rug! This colorful carpet is perfect for group learning, with alphabet letters, numbers and shapes
Imagine walking into a classroom where the carpet is no ordinary carpet, but rather, it s the Sequential Seating Literacy Rug. You sit down on the rug surrounded by your classmates who are genuinely excited about today s lesson.
Sizes:
4' x 6' Seat Size: 10" x 8"
6' x 9' Seat Size: 15.5" x 12", 
8' x 12' Seat Size: 20.5" x 16"
8'4 x 13'4 Seat Size: 23" x 16.5"
The teacher starts explaining the shapes that are printed on the colorful carpet in front of you and asks if anyone can point to an octagon. Hands shoots up because they already know where it is! As class progresses, group learning exercises become more fun as everyone sits comfortably together in their assigned seats. 
A Safe and Healthy Environment: The Sequential Seating Literacy Rug is Green Label Plus Certified, ensuring allergen particle control for a clean and healthy learning environment
Versatile Learning Tool: This multipurpose rug can be used for various classroom activities, including reading time, group discussions or even as a visual aid during lessons
The Sequential Seating Literacy Rug features upper and lower case alphabet letters with a matching icon in each square. Numbers and shapes make this a great multipurpose rug that can be used for a variety of activities in class. 
Durable and Long lasting: With its double stitched served edges and high quality construction by Carpets for Kids, this rug is designed to withstand the warranties of daily use in an educational setting
Fun and Engaging Design: Featuring bright colors and playful shapes, the Sequential Seating Literacy Rug provides an inviting space that encourages children to learn while having fun at the same
Provide your students with this colorful carpet to sit on while learning as a group or in teams. It is important for the students to be happy and feel that they are where they want to be at school. This is a high-quality rug that is built to last for years and years. 
Made in the USA by Carpets for Kids
Meets NFPA 253, Class 1 Firecode
Anti-Microbial, Anti Static and Anti Stain Protection
Double-stitched serged edges
Green Label Plus Certified
Assists in allergen particle control
Explore More Classroom Seating Rugs
Delivery 3 - 7 Business Days
This rug ships factory direct from Georgia.
Ground delivery is 3 - 7 Business Days
We will email you the tracking number when your order ships.
Early Literacy Rug
Good quality product. Fast shipping. Excellent customer service. Highly recommended.