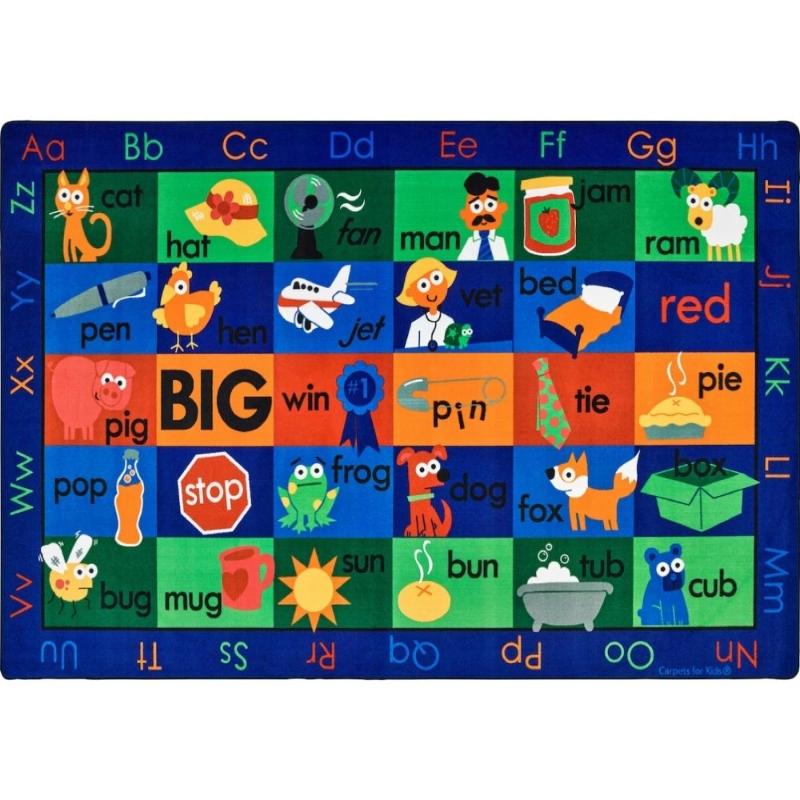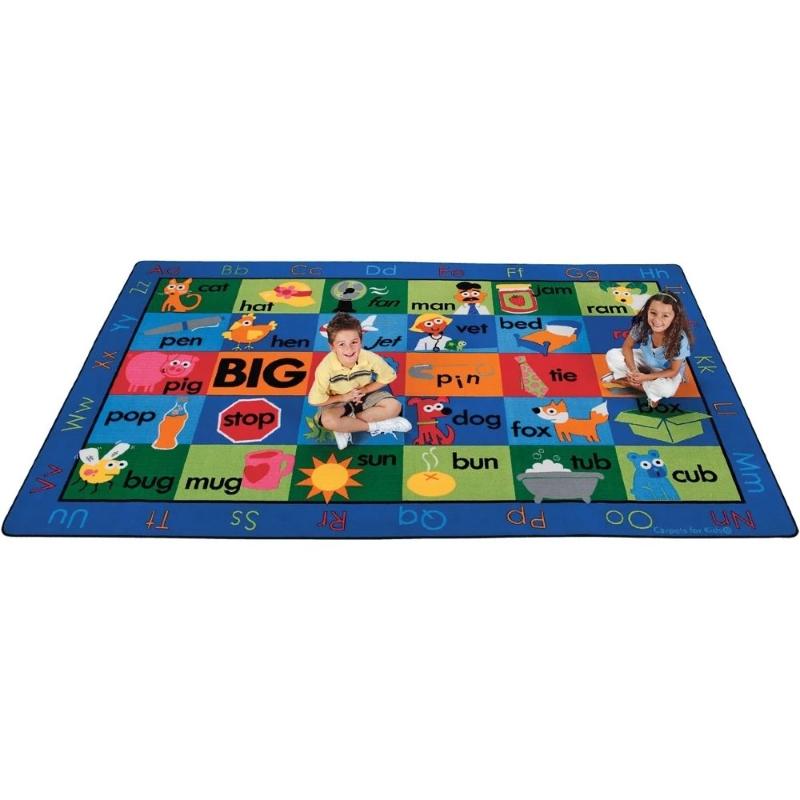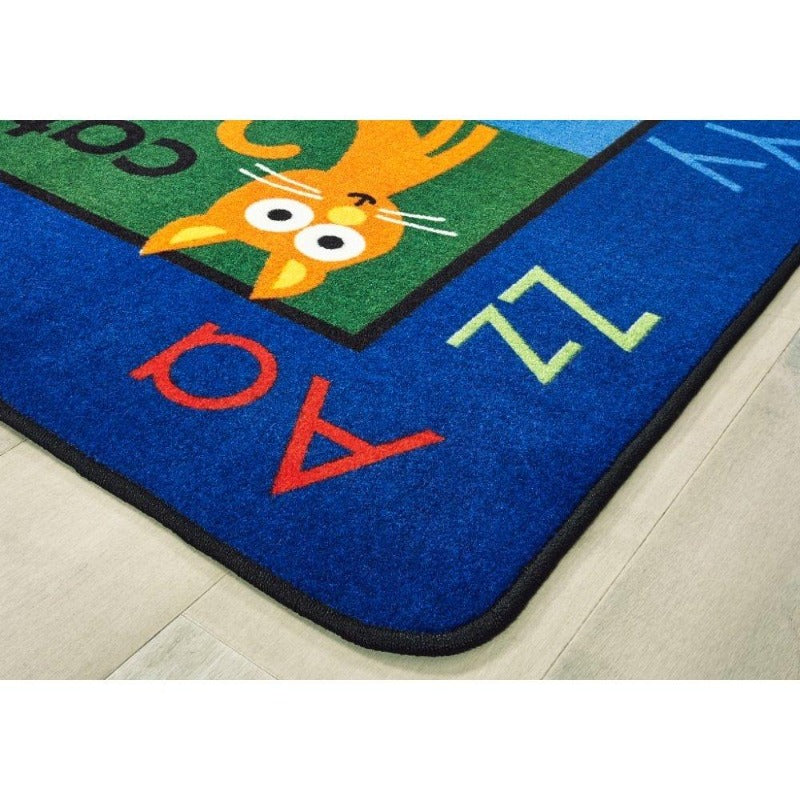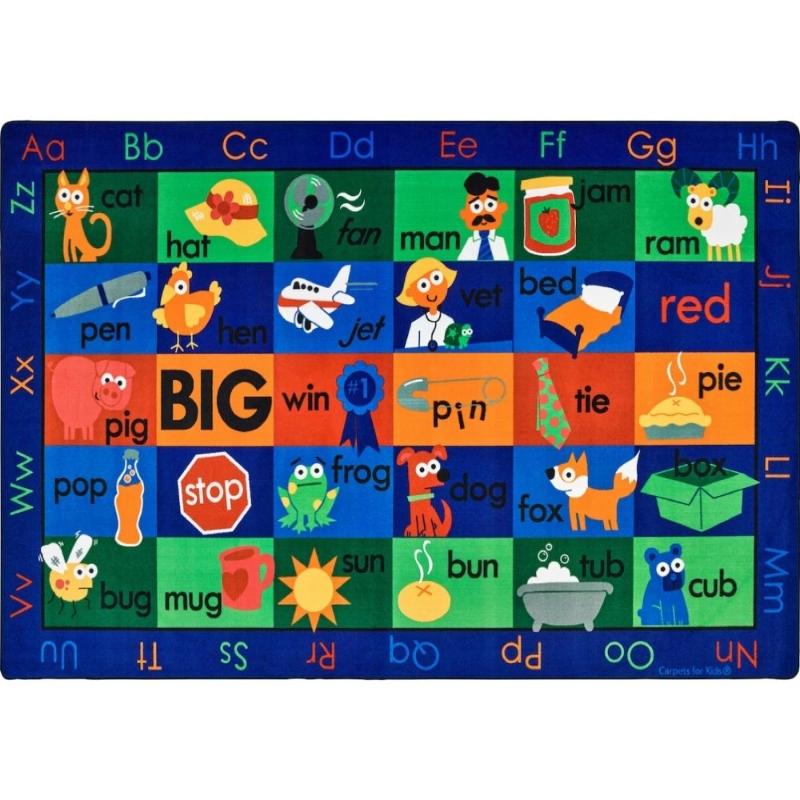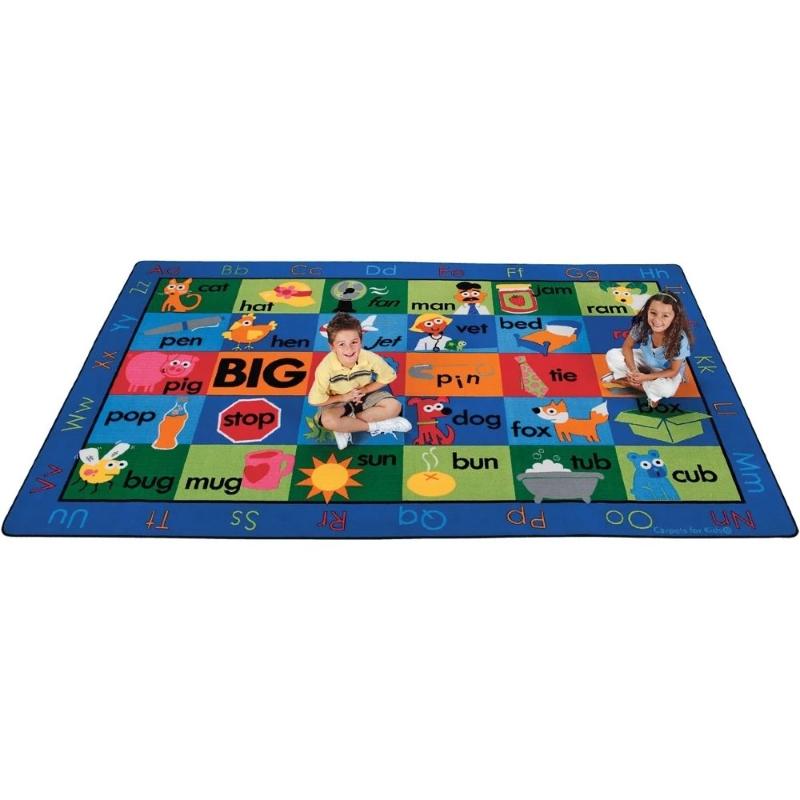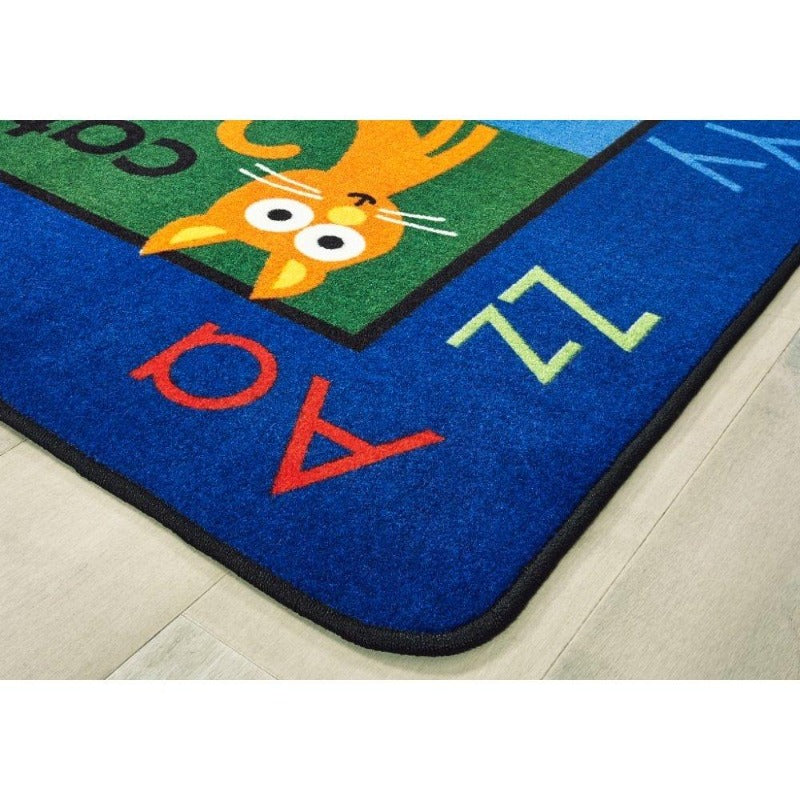 Rhyme Time Rug
Product Description
Description

Delivery 3 - 7 Business Days
Description
The Rhyme Time Classroom Rug has fun and silly icons in each space. Each row features a different vowel from the alphabet. Thirty spaces in total provide enough room for each child to sit comfortably.
Sizes: 7'6' x 12' and 8'4 x 13'4
There is an alphabet border that adds an extra element of literacy for little learners. This is a beautiful rug with child-friendly colors that will turn your room into a hip place for new knowledge.
This carpet is great at school, community centers, WIC s, and places where children gather to learn. The high quality means long-lasting value.


Made by Carpets for Kids
Lifetime Anti-Microbial Protection
Anti Static Protection
Double-stitched serged edges
Carpet stain protection
Assists in allergen particle control
Meets NFPA 253, Class 1 Firecode
Find more
Classroom Seating Rugs
 made especially for teachers.
Delivery 3 - 7 Business Days
This rug ships factory direct from Georgia.
Ground delivery is 3 - 7 Business Days
We will email you the tracking number when your order ships.