KIDSoft Alphabet Blocks Rug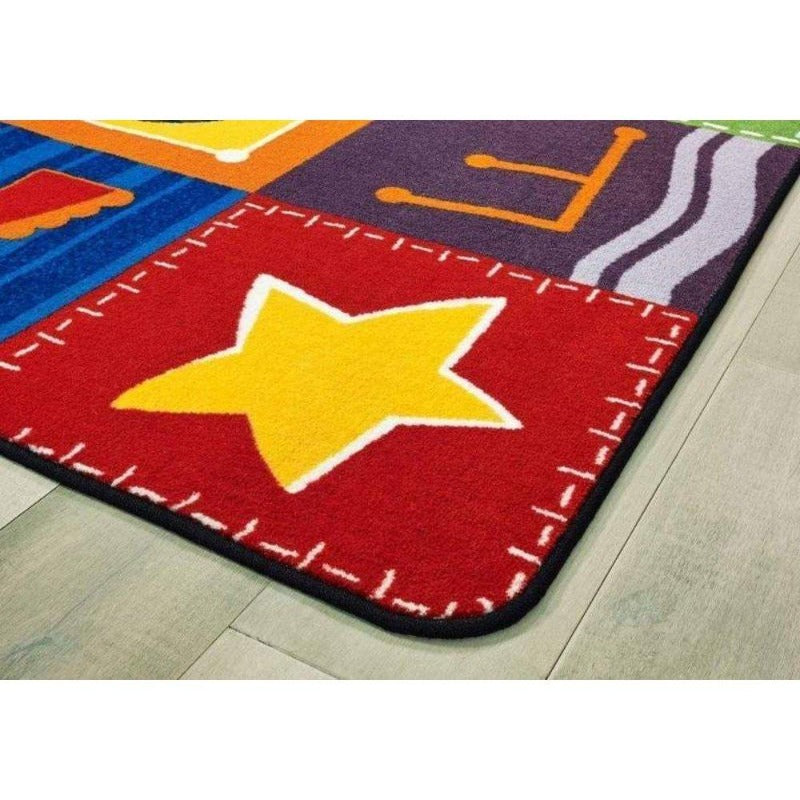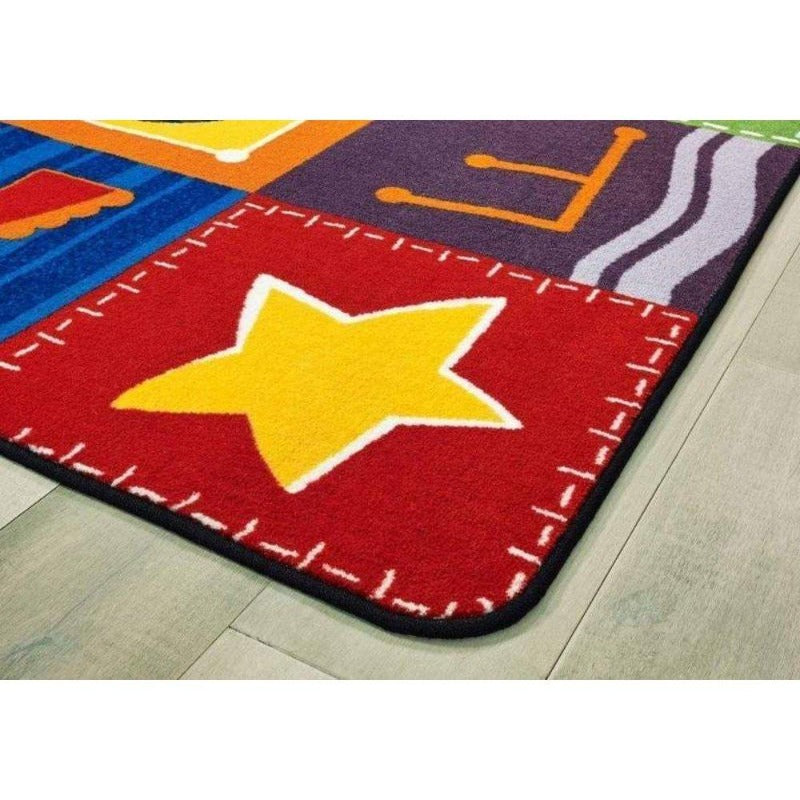 KIDSoft Alphabet Blocks Rug
Product Description
Description

Delivery 3 - 7 Business Days
Description
Transform your learning space with the KID Soft Alphabet Blocks Rug - Where upgrade meets durability, and classroom experience meets softness.
The KIDSoft Toddler Alphabet Blocks Rug provides a perfect, cozy space for playing, toddling, and learning. It s never too early for children to start learning their A to Z s. 
Sizes: 4' x 6' , 6' x 9' and 8' x 12'
Eye-popping colors that act like kid magnets. KIDSoft Rugs feature plush yarns to create a warm and cozy area. The fibers are gentle to the touch and will enhance any children s room. 
Elevate your child s learning experience with the KID Soft Alphabet Blocks Rug a soft and durable rug that upgrades any classroom or playroom
The KID Soft Alphabet Blocks Rug is designed to withstand heavy foot traffic while providing a comfortable surface for children to learn and play on.
Upgrade your students classroom experience under their feet while learning phonics and spelling! The soft yet durable material of the rug ensures that it can withstand frequent use by children and provides a comfortable seating area during circle time or reading sessions.
With its colorful alphabet block design, this rug encourages early childhood education in a fun and engaging way

Made from high quality materials, the KID Soft Alphabet Blocks Rug offers long lasting durability, making it an excellent investment for parents and educators alike
With its vibrant colors and playful alphabet design, kids will love using it as a fun visual aid for learning. Buying this rug is not only practical but also beneficial to education. 
Anti Static Protection
Meets NFPA 253, Class 1 Firecode
Double-stitched serged edges
Carpet stain protection*
Assists in allergen particle control
Meets the CRI s Green Label Plus certification
*Features True Stain Blocker Technology - Makes clean up a cinch using only hot water extraction with no harsh chemicals necessary. Tested to ensure carpets provide safe area for children to learn and play while supporting your efforts to provide a clean and healthy environment.
Part of the KIDSoft Carpet Collection
Delivery 3 - 7 Business Days
This rug ships factory direct from Georgia.
Ground delivery is 3 - 7 Business Days
We will email you the tracking number when your order ships.
Alphabet Rug
This rug is absolutely perfect!! I am so happy with my order and the buying process with Sensory Edge. Thank you!! :)