Learning Blocks Oval Factory Second Rug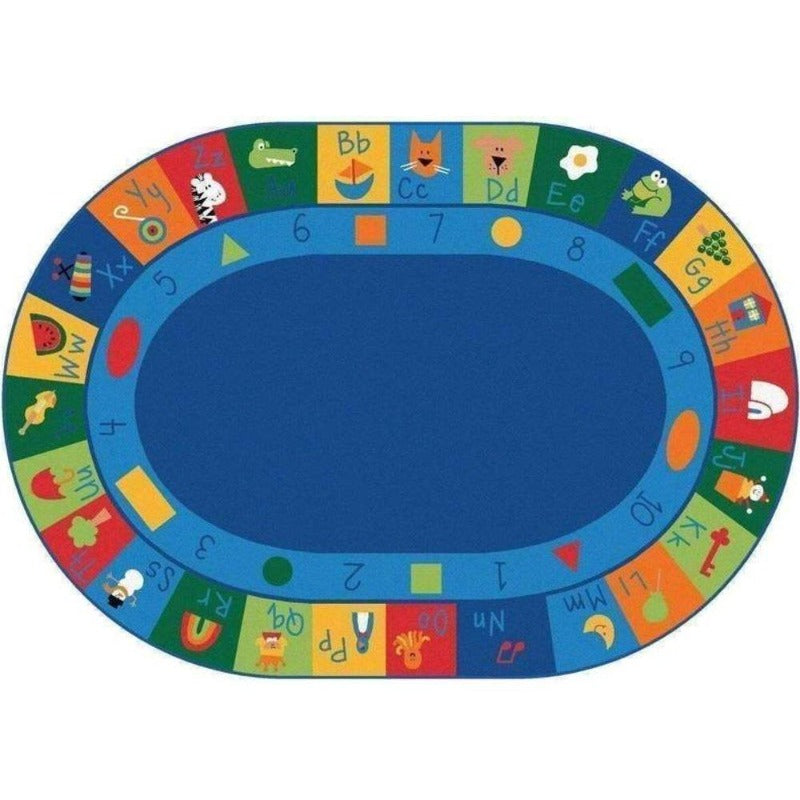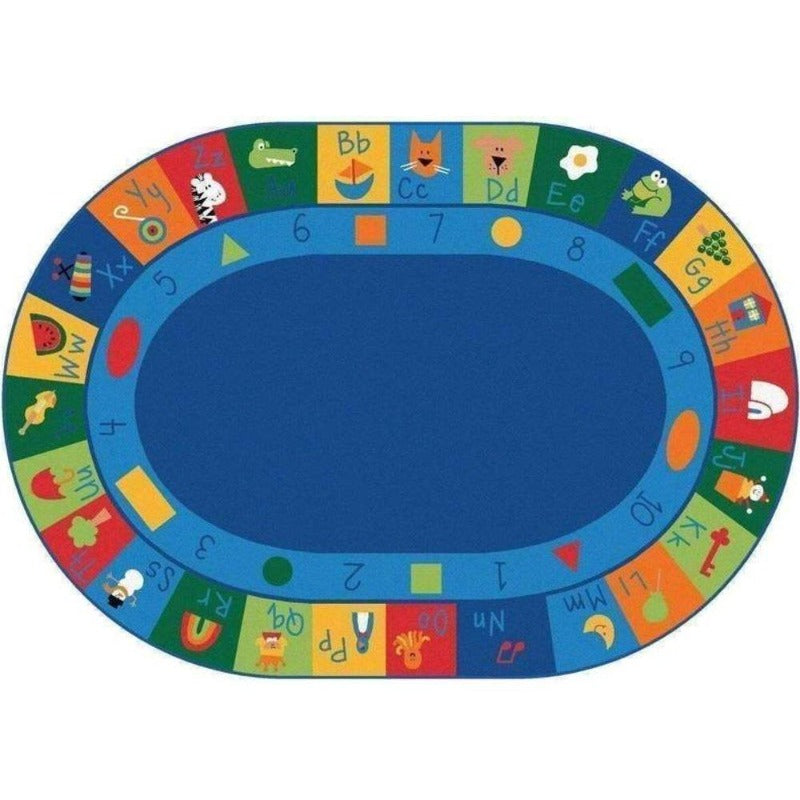 Learning Blocks Oval Factory Second Rug
Product Description
Description

Delivery 3 - 7 Business Days
Description
The Learning Blocks Oval Classroom Rug Factory Second. The carpet features upper and lower case letters, numbers shapes and colors.
Everything a teacher needs to help children engage in daily lesson plans. Great for day-cares, schools, health clinics, WICS and places kids come together to learn.
Sizes: 8'3 x 11'8 Oval and 6'9 x 9'5 Oval
About Factory Second Classroom Rugs: We have been given access to a small inventory of irregular classroom-style rugs that do not meet the rigid first quality standards of the Carpets for Kids team. Although called irregular, this rug is considered a Class A second.

This is a brand new rug that may include a slight color change, small dye spots, a slight backing flaw or a seam that hasn't been sewn perfectly straight. 
Anti Static and Carpet Stain Protection
Double-stitched serged edges
Assists in allergen particle control
Meets NFPA 253, Class 1 Firecode
Made in the USA
Green Label Plus Certified
Made by Carpets for Kids
Delivery 3 - 7 Business Days
This rug ships factory direct from Georgia.
Ground delivery is 3 - 7 Business Days
We will email you the tracking number when your order ships.
Perfect for classroom!!
I was moving into a new school building after 10 years of teaching. My new classroom did not have an area rug so I decided to purchase one. I am so happy that I found this rug on Sensory Edge!! It is colorful and the perfect size. I can't wait to see my first grade students sitting on it this year.
Love it!
The rug is perfect! I was a little worried since it's a factory second but I can see no visible signs of something being wrong. It fits well in my preschool classroom! Thank you!