Colorful Places Classroom Seating Rug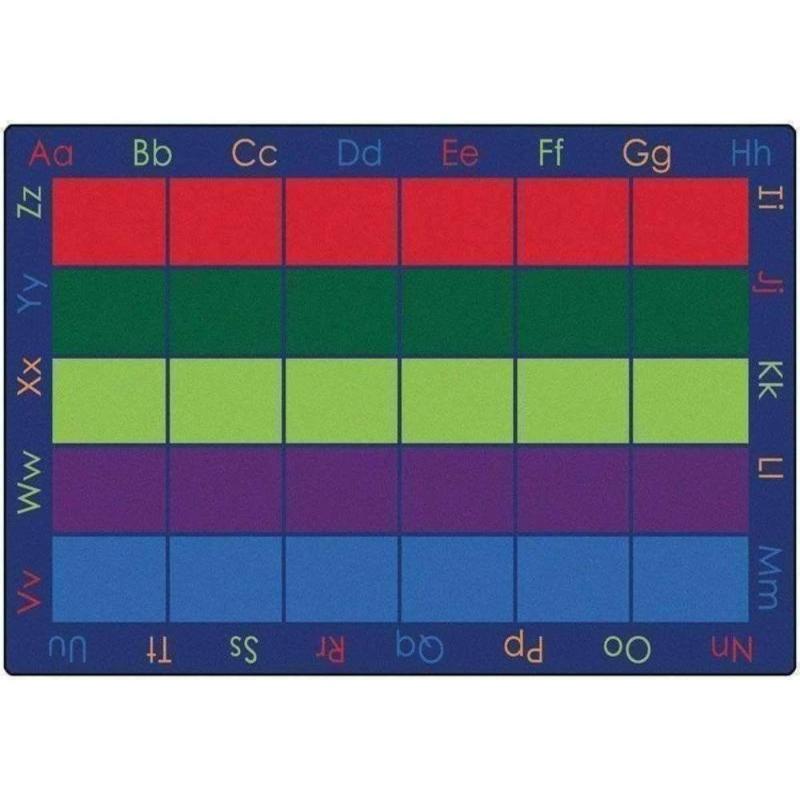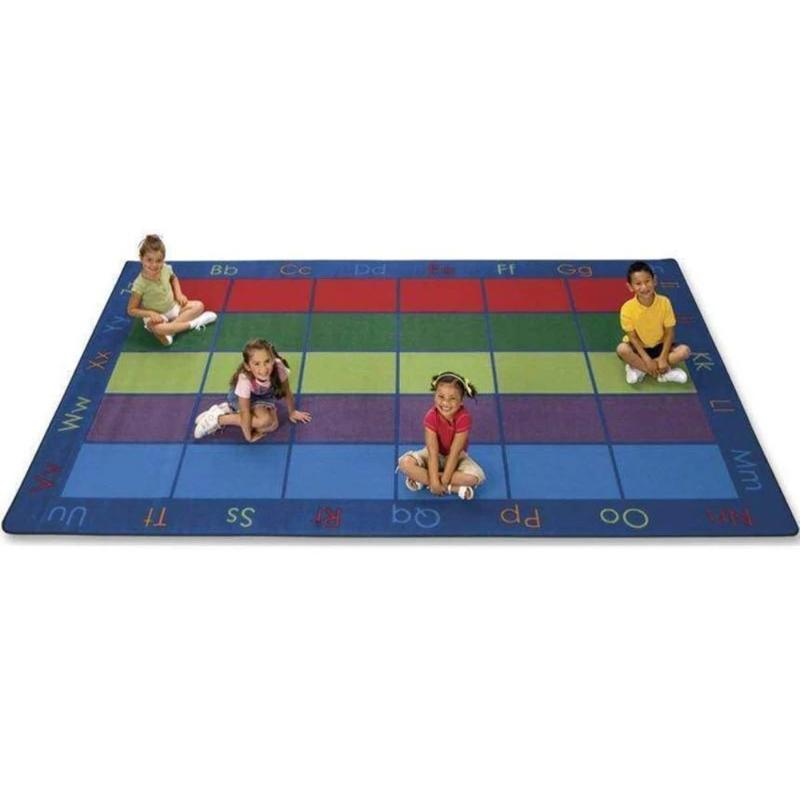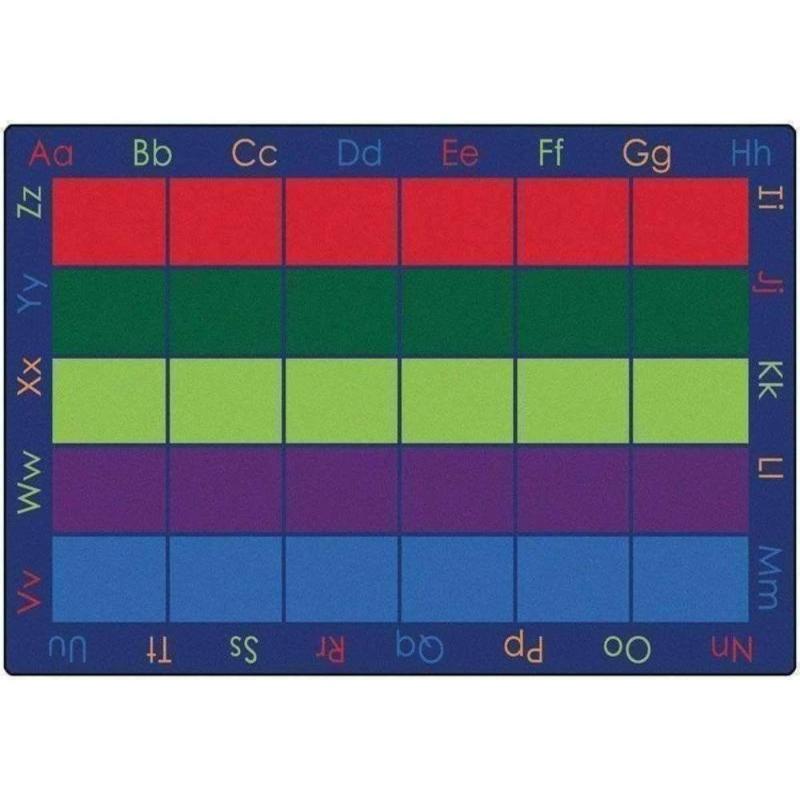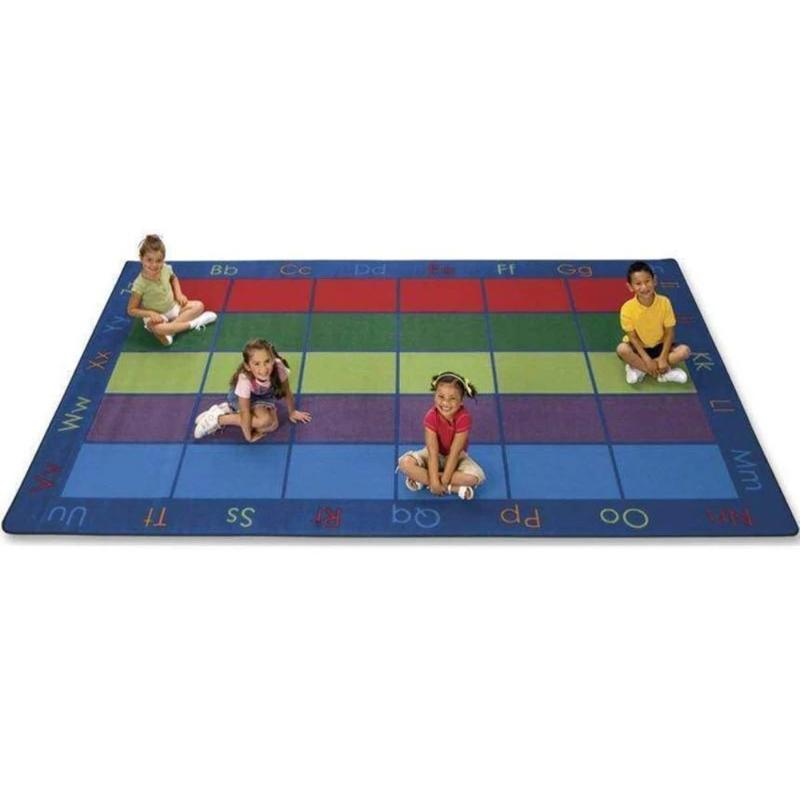 Colorful Places Classroom Seating Rug
Product Description
Description

Delivery 3 - 7 Business Days
Description
Settle into a world of color and imagination where literacy meets creativity in the perfect classroom rug for kids seating spaces
The Colorful Places Seating Rug is a vibrant and playful addition to any children s seating space! This classroom rug is designed with literacy in mind, featuring an engaging border of letters and numbers that will spark curiosity and learning.
Sizes:
6' x 9' seat spaces 12" x 19.5"
7'6' x 12' seating spaces 13" x 16"
8'4 x 13'4 Seating spaces 15" x 23"
Both kids and teachers will be able to play old and new games as their imaginations kick into high gear on the colorful seats. Whether you re setting up a reading corner or a group work area, the Colorful Places Seating Rug is sure to be a favorite among students of all ages!
Made from high-quality materials, this rug is both durable and soft underfoot, providing a comfortable place for kids to sit and learn. The bright colors are sure to energize any room, creating an atmosphere that encourages creativity and imagination.
Encourages Learning: The literacy border on the Colorful Places Seating Rug helps children learn while they sit and play
Comfortable Seating: This rug provides a comfortable seating space for children to gather, read, or participate in group activities
Vibrant Colors: The bright and vibrant colors of this rug create an inviting atmosphere that can enhance any classroom or playroom setting
Durable Design: Made with highquality materials, this classroom rug is built to withstand heavy foot traffic and frequent use by young learners
The Colorful Places Seating Classroom Rug is a simple yet colorful rug that makes organization a snap. Includes 30 seating spaces and an upper/lower case border. 
Each space makes a perfect place for children to sit on and have plenty of wiggle room, all while being surrounded by a literacy border that includes the uppercase and lowercase alphabet letters.
Anti Static and

Carpet 

Protection*
Meets NFPA 253, Class 1 Firecode
Double-stitched serged edges
Made in the USA
Assists in allergen particle control
Meets the CRI s Green Label Plus certification
*Features True Stain Blocker Technology - Makes clean up a cinch using only hot water extraction with no harsh chemicals necessary. Tested to ensure carpets provide safe area for children to learn and play while supporting your efforts to provide a clean and healthy environment.
Delivery 3 - 7 Business Days
This rug ships factory direct from Georgia.
Ground delivery is 3 - 7 Business Days
We will email you the tracking number when your order ships.
Great Rugs!
The teachers are very pleased with these.
Great product!
I was so happy when my rug arrived to my classroom! It fits the space perfectly and it's so nice to have a rug that is big enough to fit my entire class! The kids love it too!