Big Pastel Rainbow Smileys Rug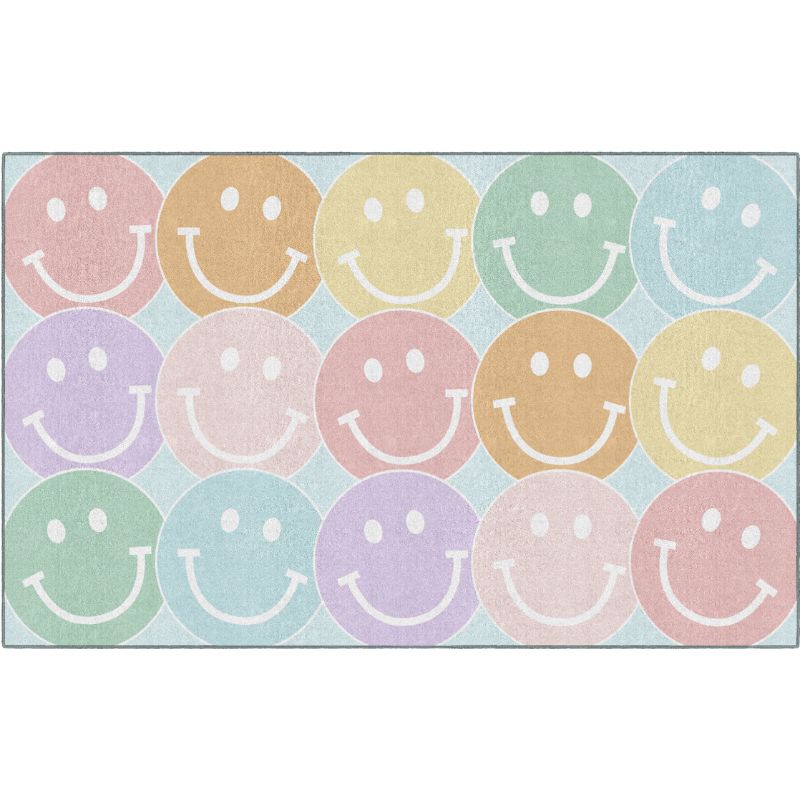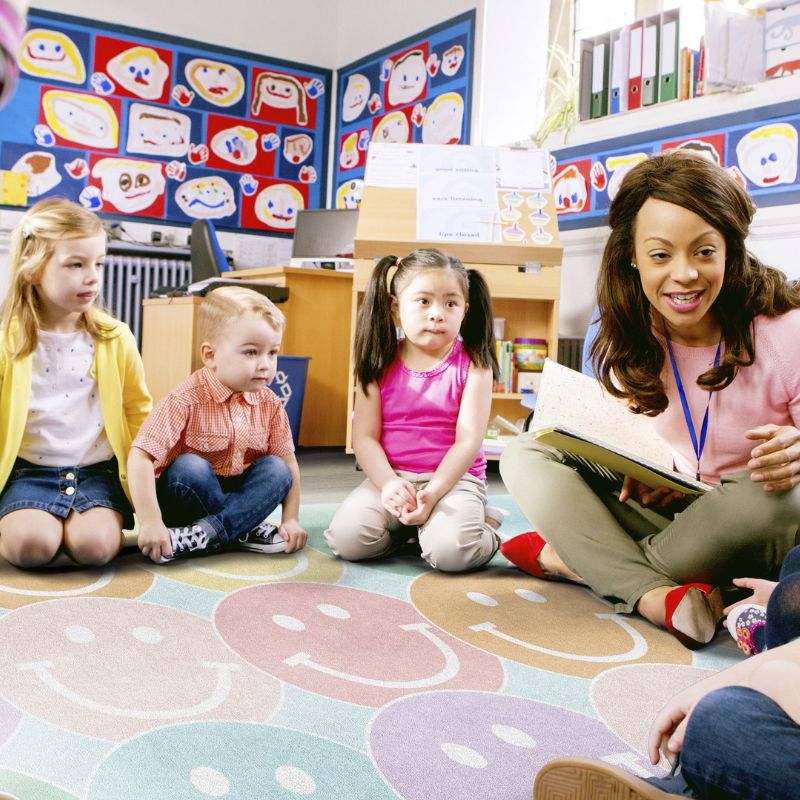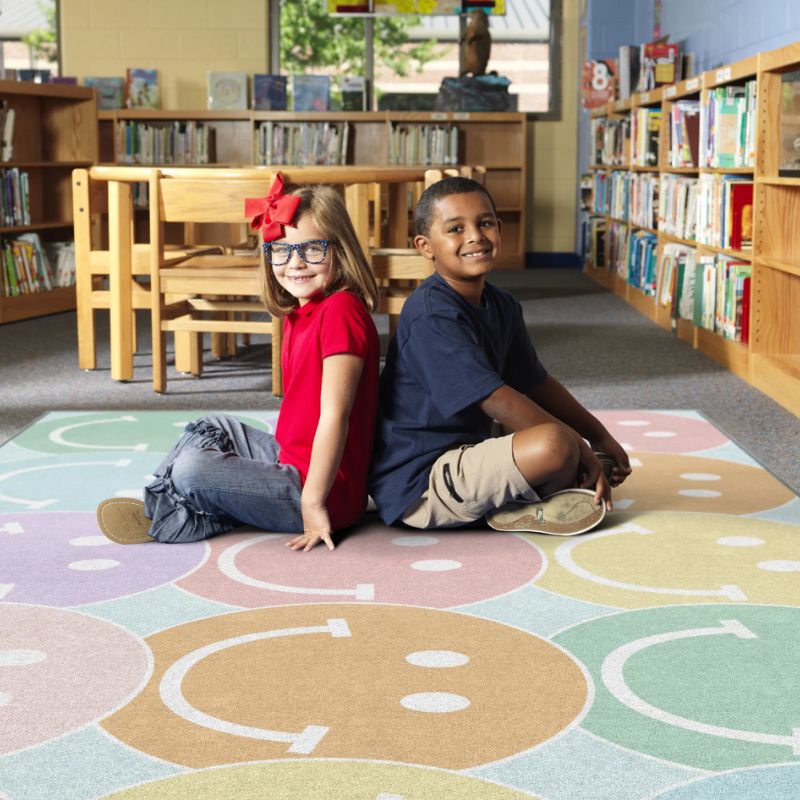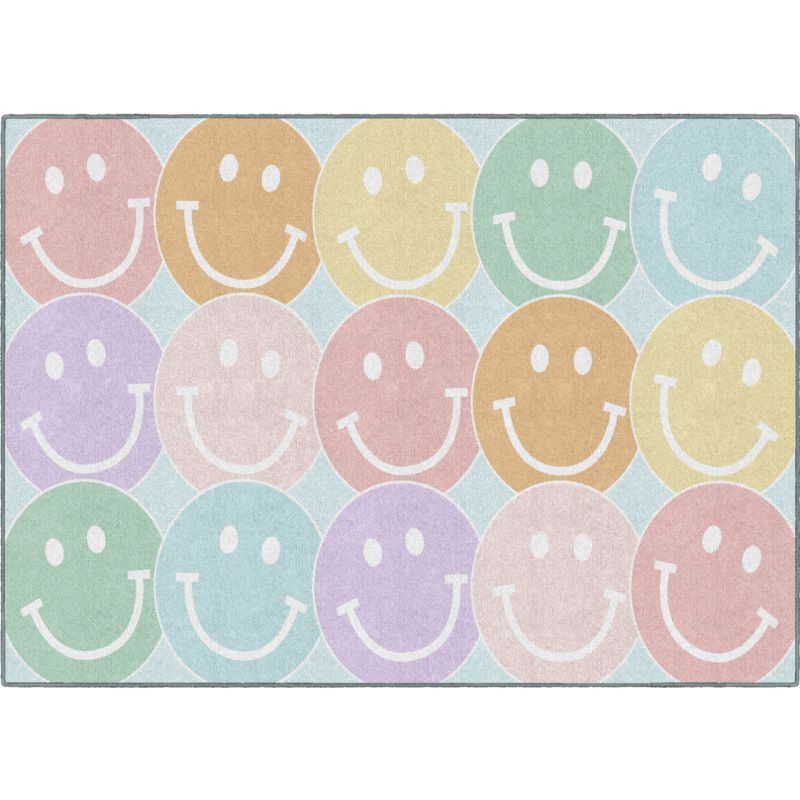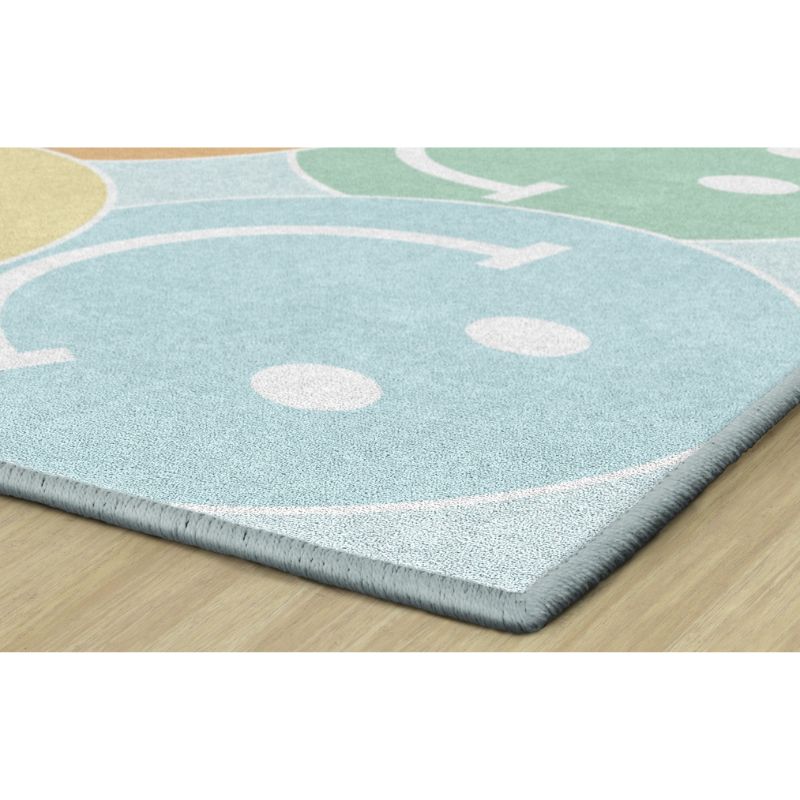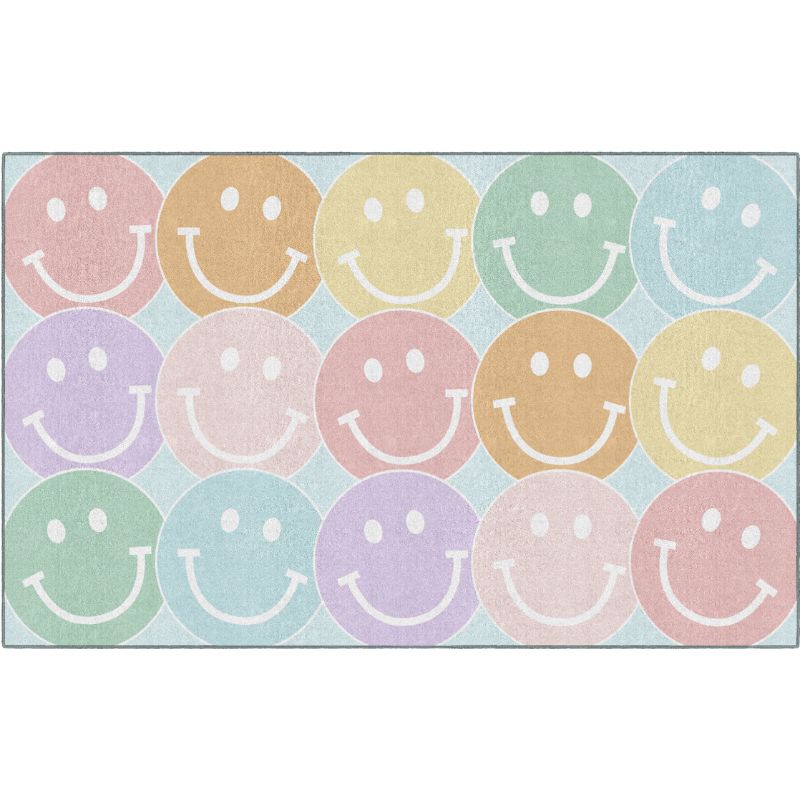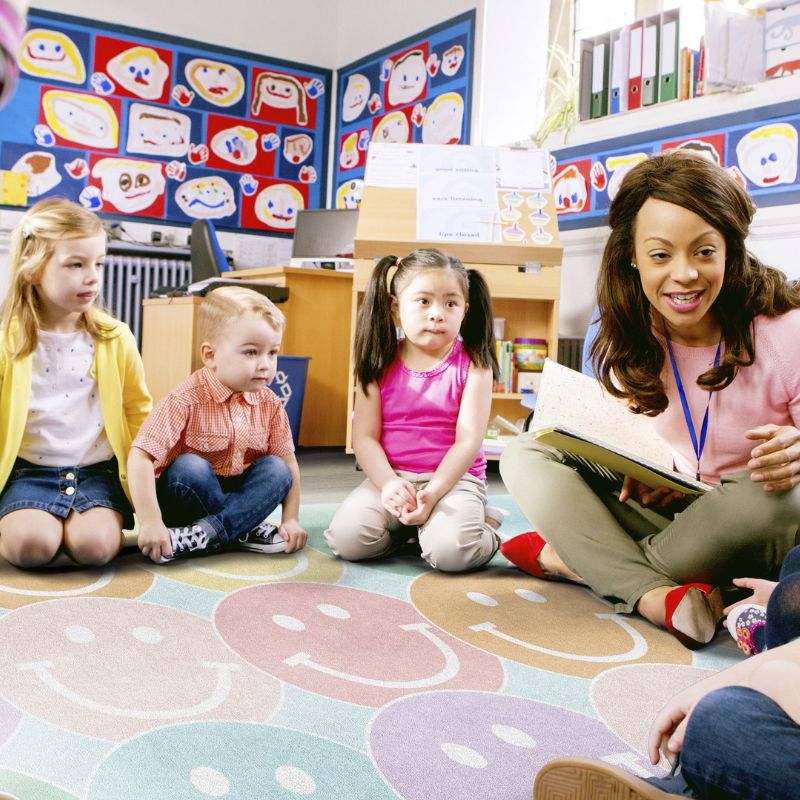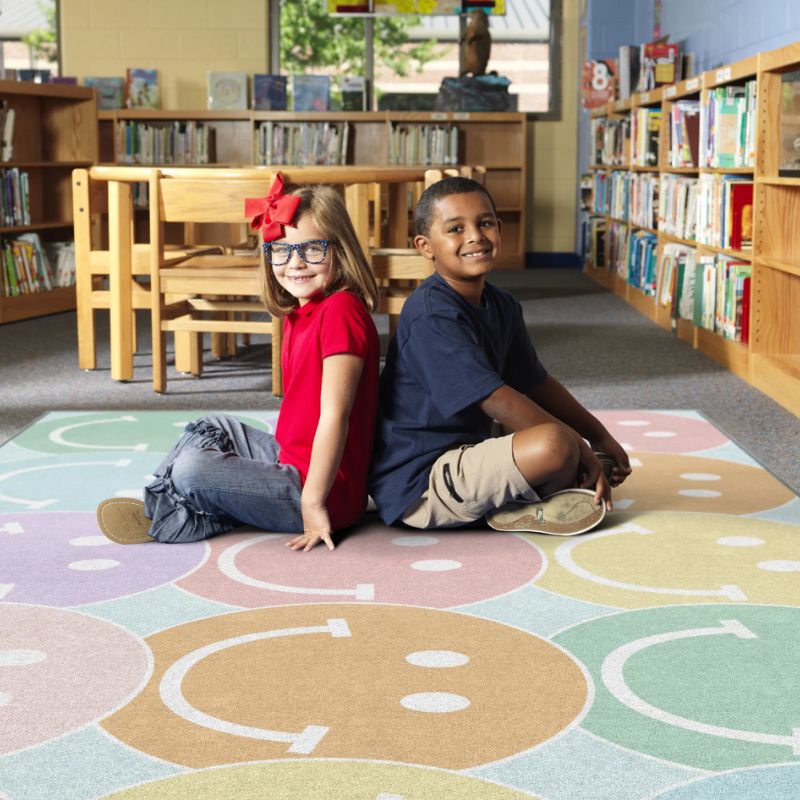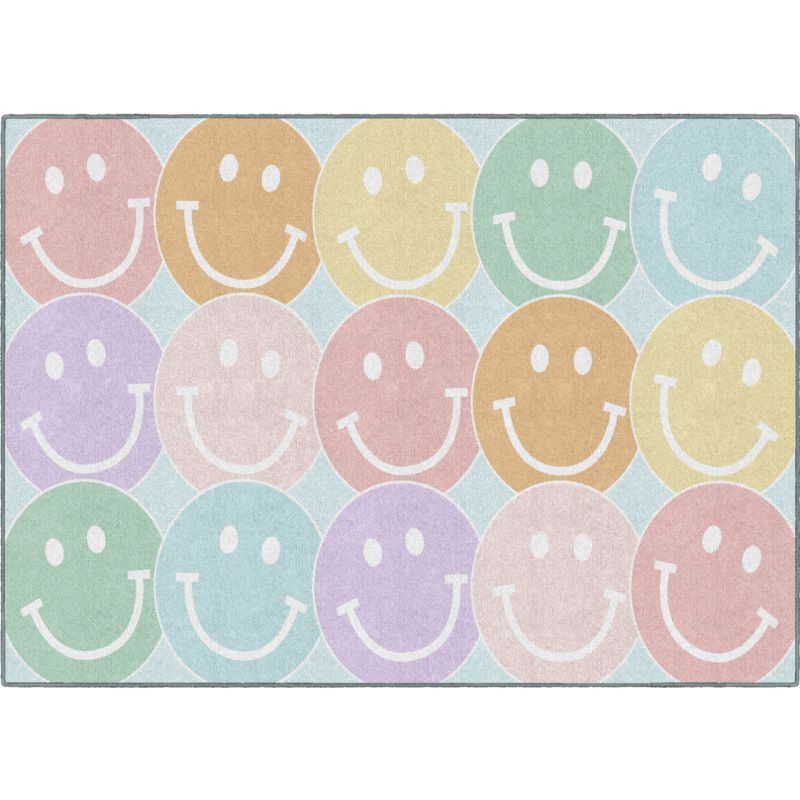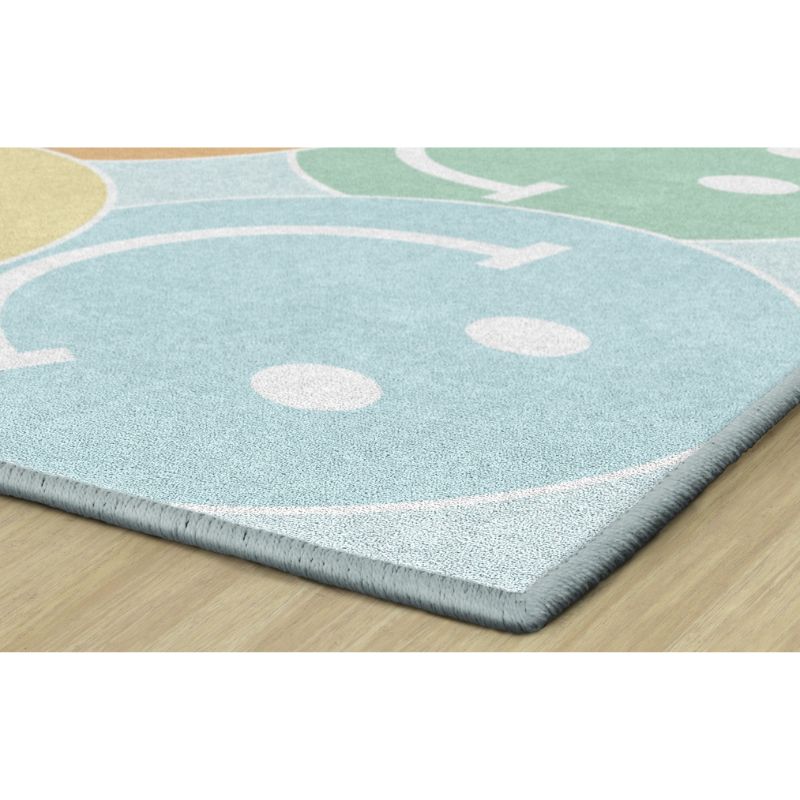 Big Pastel Rainbow Smileys Rug
Product Description
Description

Delivery about 4 Weeks
Description
Inspire Learning with the Big Pastel Rainbow Smileys Rug: Where Imagination Meets Education
Unleash boundless joy within your classroom with the captivating charm of the Big Pastel Rainbow Smileys Rug. Enveloped in an array of radiant and oversized smiley faces, this rug is designed to ignite a sense of wonder and excitement among young learners. 
Please Measure Your Space and Choose the Best Size
Sizes: 
The soft pastel rainbow shades form an enchanting visual spectacle, transforming the rug into a mesmerizing focal point that is sure to captivate both students and teachers alike. 
Crafted with meticulous attention to quality and durability, the rug is well-equipped to withstand the energetic activities of spirited learners while retaining its vibrant allure. Beyond its aesthetic prowess, the rug plays a pivotal role in creating an atmosphere that is both inviting and stimulating, providing an ideal setting for both learning and play. 
Made in the U.S.A. 
Highest fiber density, with an infusion dye process. Ensures bright lasting color.
Anti-Microbial and Anti-Static Treatment
Treated with Scotchgard protector for superior soil resistance.
Embrace the versatility that the Big Pastel Rainbow Smileys Rug brings to your teaching space. It's not just an enhancement to the room's aesthetics; it's a catalyst for imaginative teaching approaches.
Whether orchestrating engaging discussions during circle time, weaving captivating stories, or fostering collaborative group projects, the rug's charismatic design effortlessly sparks participation and kindles the imagination of students. 
24 oz Nylon w/Urethane Backing System
Class I Flammability Rating and Indoor Air Quality passed.
Bound and double stitched with nylon edge yarn for maximum strength and durability.
Delivery about 4 Weeks
This rug is made to order and ships factory direct from Georgia.
Delivery is about 4 Weeks
We will email you the tracking number when your order ships.