Rubber Ball Plinko Wall Toy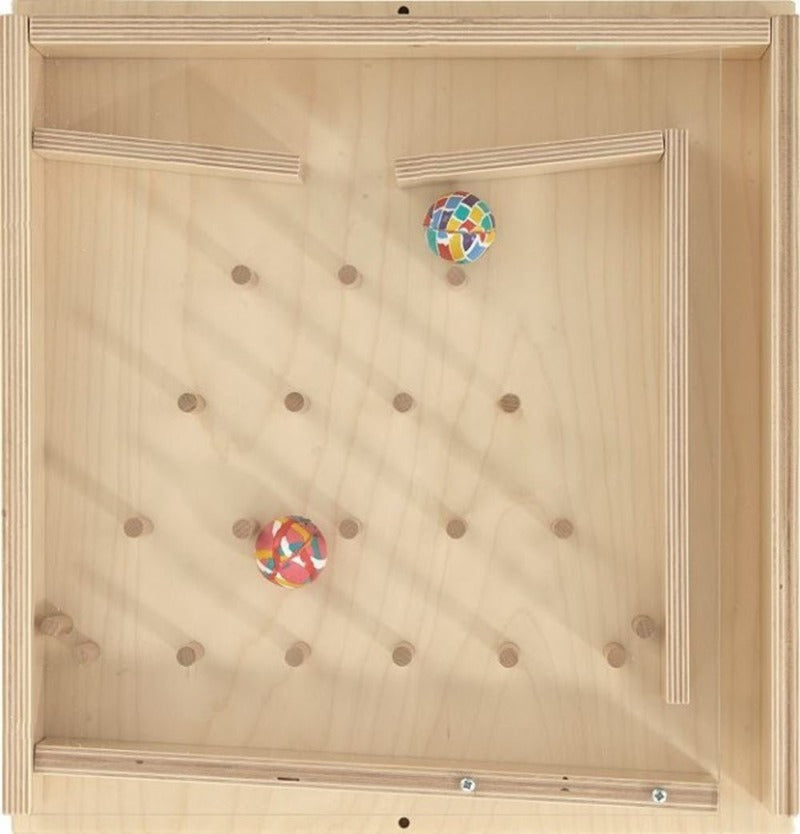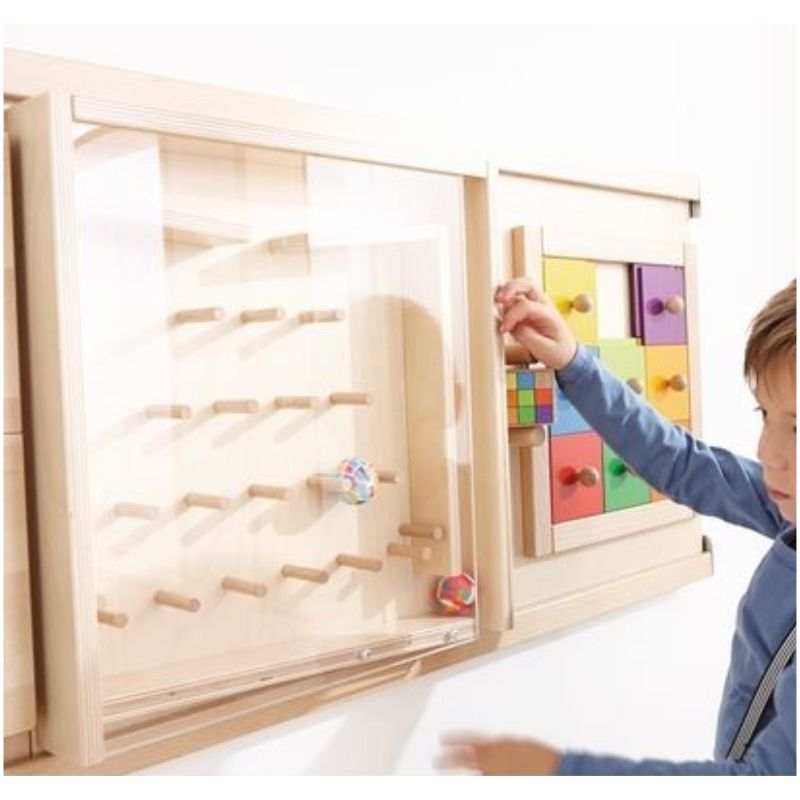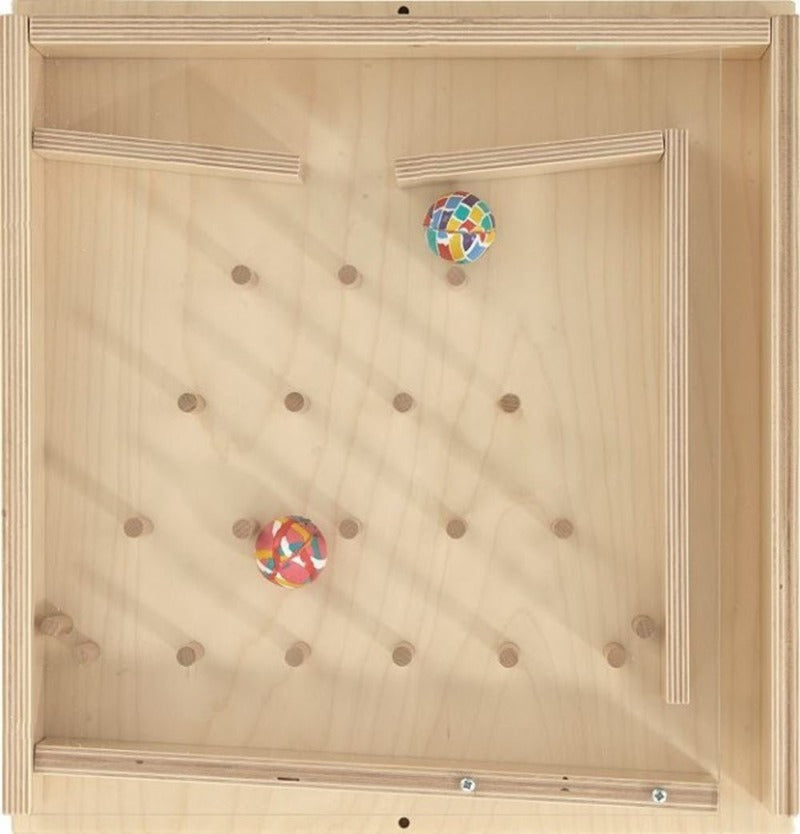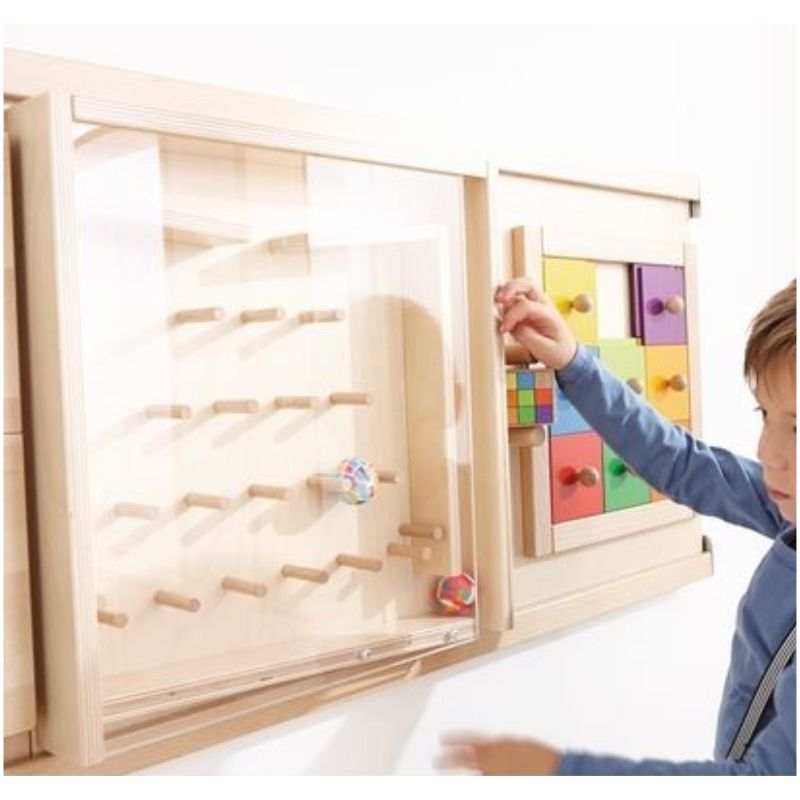 Rubber Ball Plinko Wall Toy
Product Description
Description

Delivery About 2 Weeks

About HABA
Description
The Rubber Ball Plinko Wall Toy makes waiting fun. The sensory style activity has two rubber balls that bounce through the pegs behind the clear acrylic panel. Nimble fingers get the balls out through the side tunnel and back up to the top.
Size: 16" L x 17" H
Quiet, durable, no loose parts, & easy to clean. Waiting area style wall toys require less footprint but offer big fun. Warm and inviting with unmatched stability and comfortable to use. It comes from sustainable forestry that maintains woodlands.
Plinko is fun!
Simple and Engaging Gameplay: Plinko features a straightforward and easy-to-understand gameplay. Players drop a ball onto a pegged board, and it bounces randomly through the pegs before landing in one of several slots at the bottom. The unpredictability and randomness of the chip's path make it exciting.
Element of Chance: Plinko is a game of chance, and this unpredictability adds an element of suspense and excitement. Players are drawn to the uncertainty of where the ball will land.
Memorability: The distinctive board design and the visual excitement of watching the ball travel down contribute to the game's memorability.
Create a multi panel sensory experience on your walls by mixing multiple HABA activity panels. Bolt directly to the wall or use the HABA Guide Rails.

Veneer board - also known as multiplex board is manufactured from a whole series of veneer wood layers glued crossways.
Surface sealing - HABA high quality veneers are sealed with carefully selected lacquers that are water based and free of solvents. Environmentally compatible and non fading.

Advantages of veneer:
Genuine wood
Natural appearance
Warm surface
Durable
Made by HABA Active Wall Toys 
Item 023138
Delivery About 2 Weeks
HABA items are shipped from Wisconsin. The distributor keeps some inventory in stock. At times they will run out and will fulfill orders when new inventory arrives.
In the event an item is not in stock, we will notify you about the delay.
Ground delivery About 2 Weeks
We will email you the tracking number when your order ships.
About HABA
HABA makes commercial quality children's furniture in Germany.
Built to withstand the rigors of commercial environments, and are made to last with a 10 year manufacturer's warranty.
Made from genuine birch timber veneer. Naturally good quality. Warm and inviting with unmatched stability and comfortable to use. It comes from sustainable forestry that maintains woodlands.
Surface sealing - HABA high quality veneers are sealed with carefully selected lacquers that are water based and free of solvents. They are environmentally compatible and non fading.
Advantages of veneer are they are genuine wood, have a natural appearance, are durable, and biologically friendly