HABA Motor Skills Sensory Wall Activity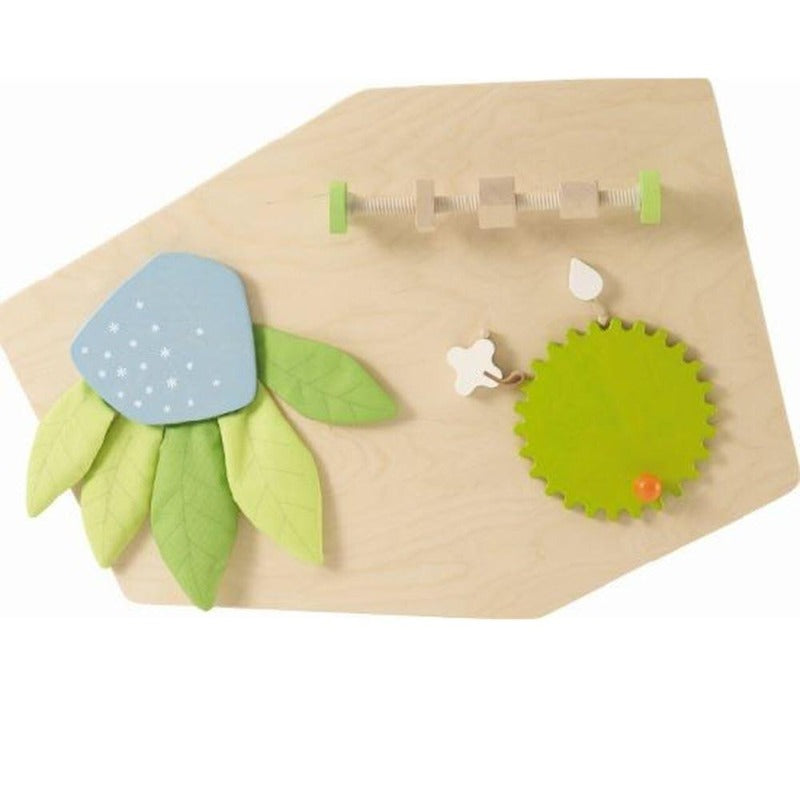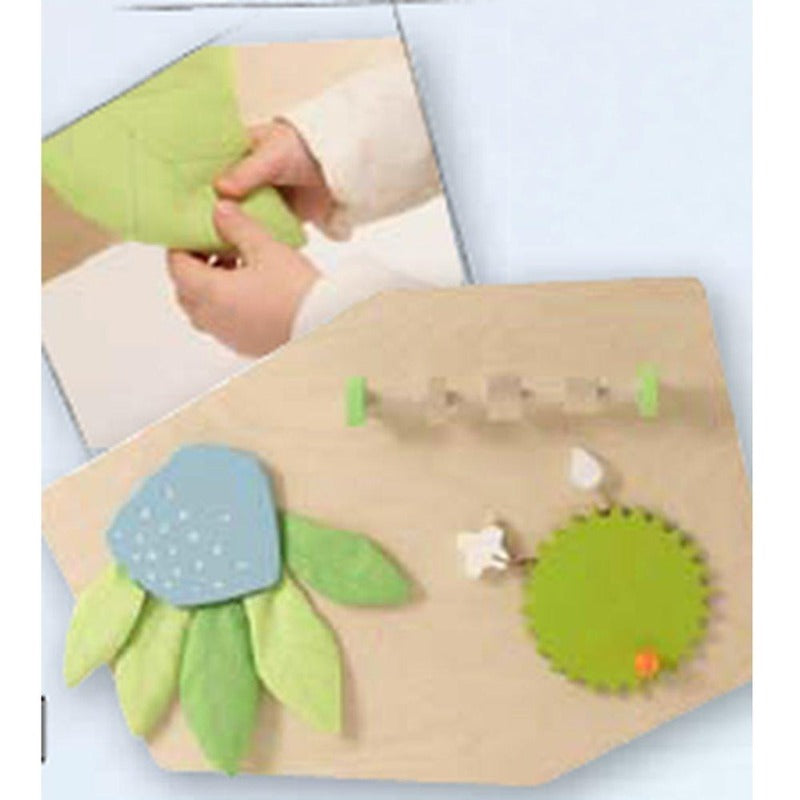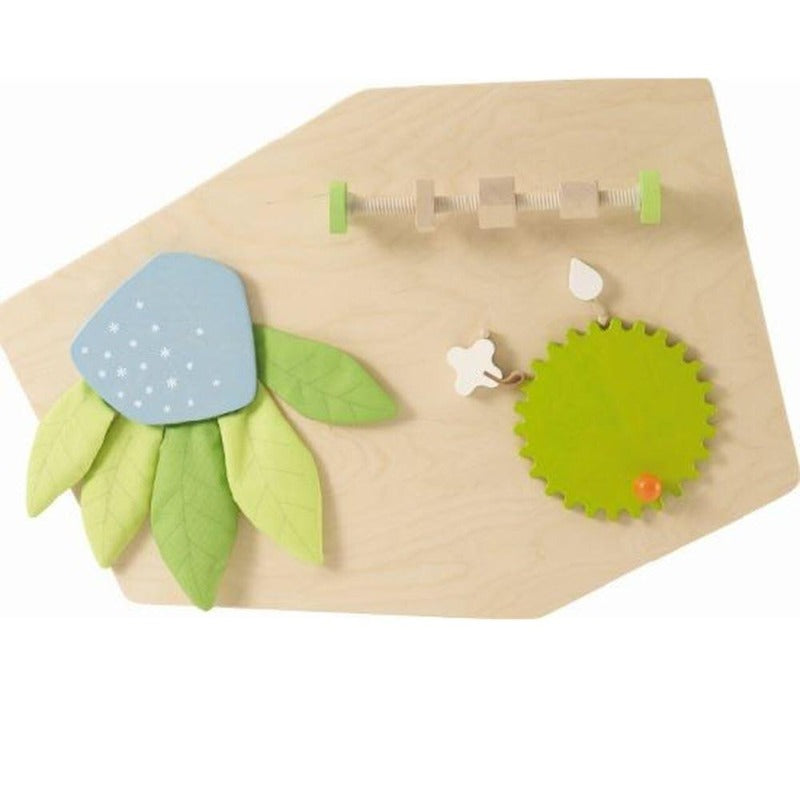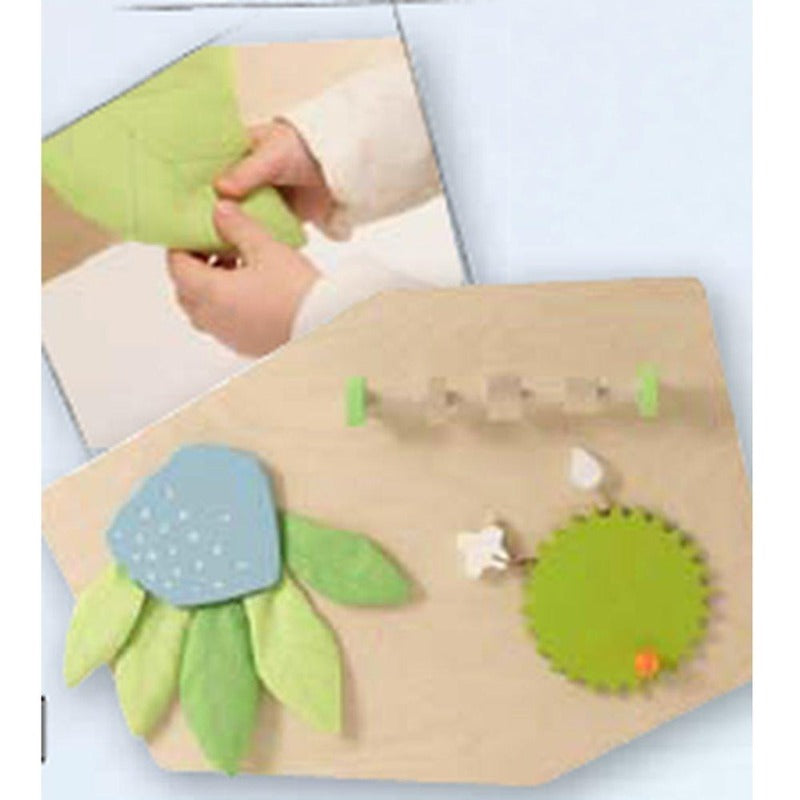 HABA Motor Skills Sensory Wall Activity
Product Description
Description

Delivery About 2 Weeks

About HABA
Description
The HABA Motor Skills Sensory Wall Activity has five leaves filled with wooden beads, cherry stones, marbles, cotton and squeaker that is fun and educational for children. When the green wheel is in motion in produces interesting noises.
Size: 32 1/2" x 24 1/4"
The Grow.upp line of wall panels is an oasis in which being a child is simply natural. A room with Grow.upp furniture is the perfect addition to daily outings into nature.
The room elements are consciously designed according to the laws of nature, which we recognize from our local landscapes. The look is characterized by softly curved angles and evolved structures to open up new possibilities and paths. The dynamic interior design offers many surprises.
Item 121203
Made by HABA
Made from genuine birch timber veneer. Warm and inviting with unmatched stability and comfortable to use. It comes from sustainable forestry that maintains woodlands.
Veneer board - also known as multiplex board is manufactured from a whole series of veneer wood layers glued crossways.

Surface sealing - HABA high quality veneers are sealed with carefully selected lacquers that are water based and free of solvents. Environmentally compatible and non fading.

Advantages of veneer:
Genuine wood
Natural appearance
Warm surface
Durable
Biologically friendly
Renewable raw material
Healthy room atmosphere
Delivery About 2 Weeks
HABA items are shipped from Wisconsin. The distributor keeps some inventory in stock. At times they will run out and will fulfill orders when new inventory arrives.
In the event an item is not in stock, we will notify you about the delay.
Ground delivery About 2 Weeks
We will email you the tracking number when your order ships.
About HABA
HABA makes commercial quality children's furniture in Germany.
Built to withstand the rigors of commercial environments, and are made to last with a 10 year manufacturer's warranty.
Made from genuine birch timber veneer. Naturally good quality. Warm and inviting with unmatched stability and comfortable to use. It comes from sustainable forestry that maintains woodlands.
Surface sealing - HABA high quality veneers are sealed with carefully selected lacquers that are water based and free of solvents. They are environmentally compatible and non fading.
Advantages of veneer are they are genuine wood, have a natural appearance, are durable, and biologically friendly