Labyrinth Sensory Wall Activity Game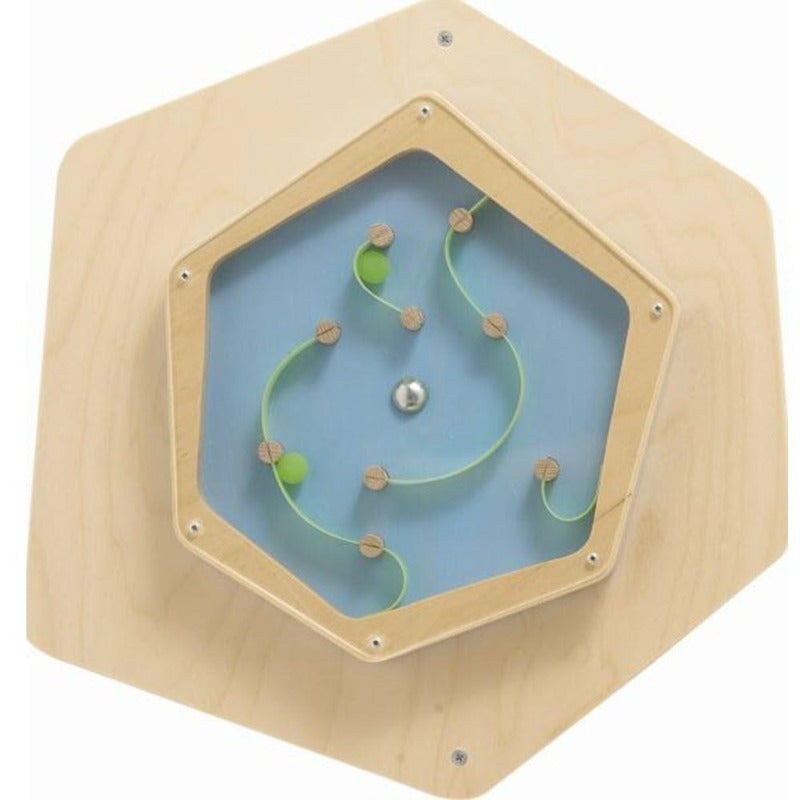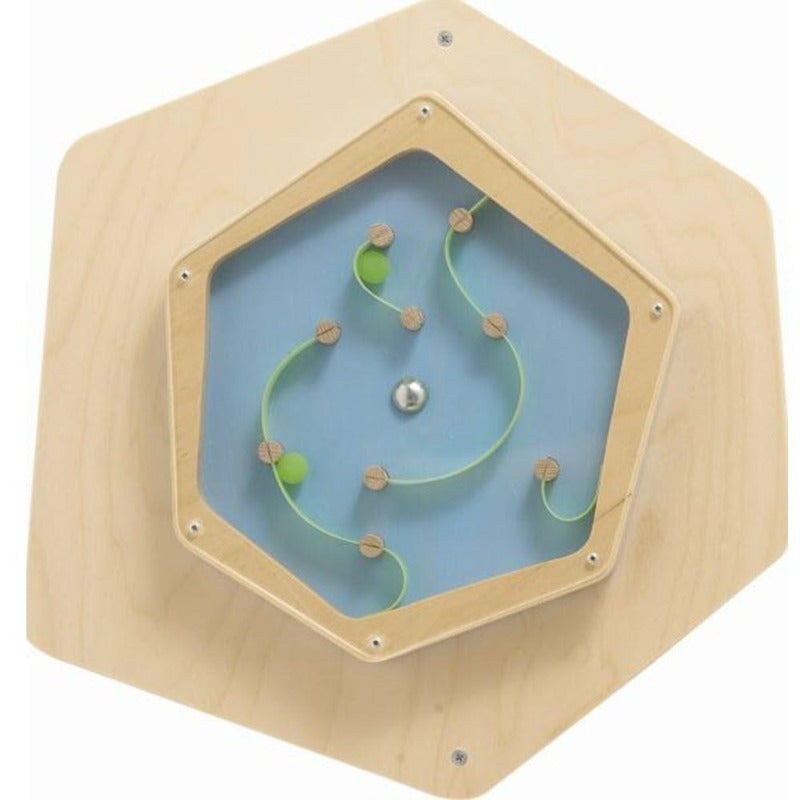 Labyrinth Sensory Wall Activity Game
Product Description
Description

Delivery 60 - 90 Days
Description
The Labyrinth Wall Activity Game will make a fun statement piece in waiting areas. The game allows children maneuver the rubber ball through the maze. The panel has a safe Plexiglas front to keep the balls safe.
Size: 16 3/4" x 16 1/4"
The room elements are consciously designed according to the laws of nature, which we recognize from our local landscapes. The look is characterized by softly curved angles and evolved structures to open up new possibilities and paths. The dynamic interior design offers many surprises.

Made from genuine birch timber veneer. Warm and inviting with unmatched stability and comfortable to use. It comes from sustainable forestry that maintains woodlands.

Veneer board - also known as multiplex board is manufactured from a whole series of veneer wood layers glued crossways.

Surface sealing - HABA high quality veneers are sealed with carefully selected lacquers that are water based and free of solvents. Environmentally compatible and non fading.

Advantages of veneer:
Genuine wood
Natural appearance
Warm surface
Durable
Biologically friendly
Renewable raw material
Healthy room atmosphere
Made by HABA Item 121105 
Delivery 60 - 90 Days
HABA items are shipped to the U.S. from Europe. Once your item arrives, the distributor will ship it to you from their warehouse in Wisconsin.
Delivery can be from 60 - 90 Days
We will email you the tracking number once we receive it from the distributor.