Fruit Tree Wooden Activity Wall Panel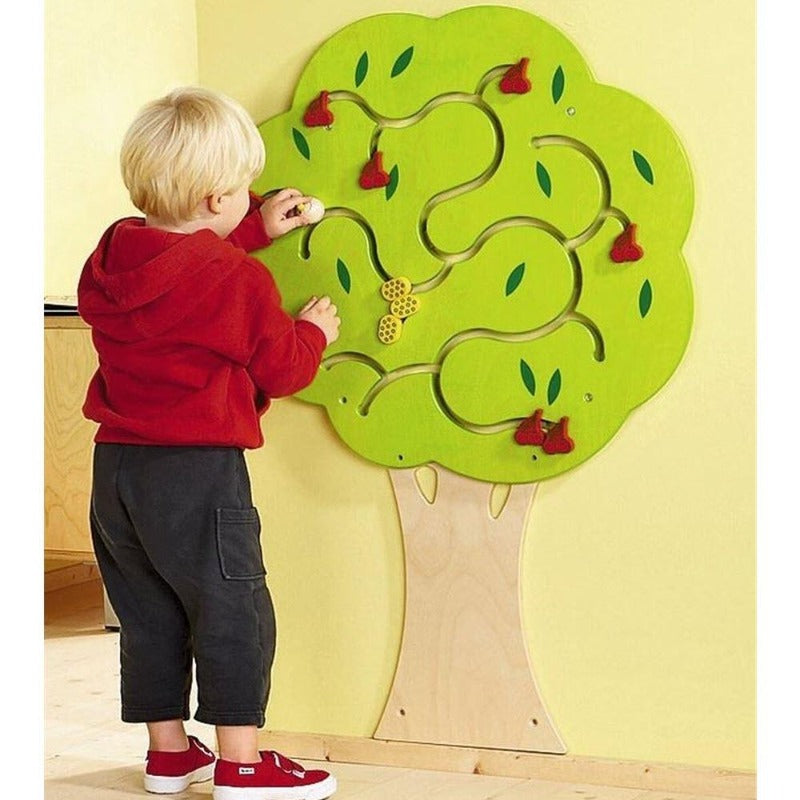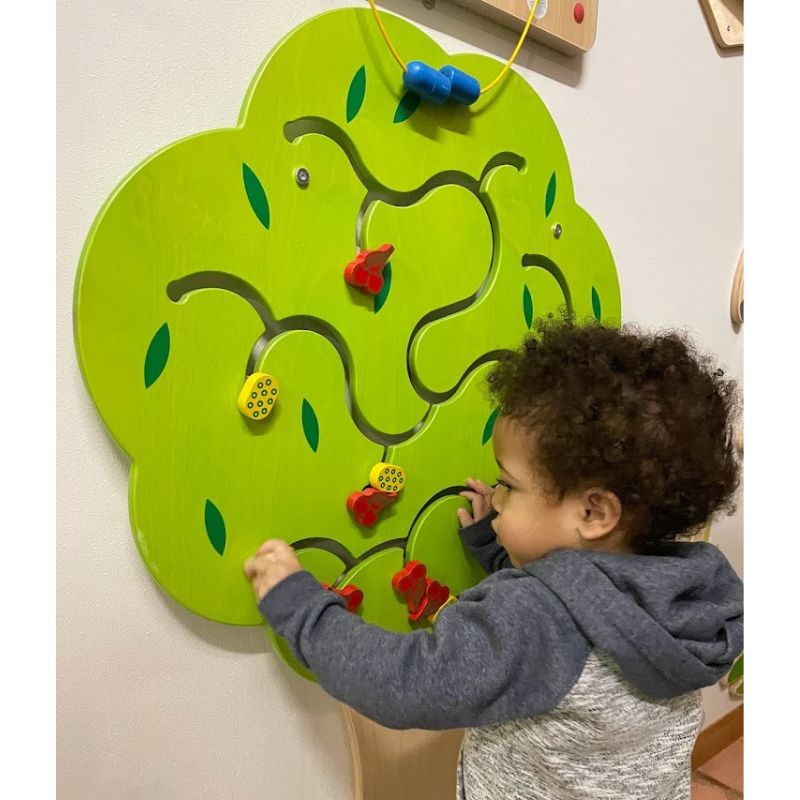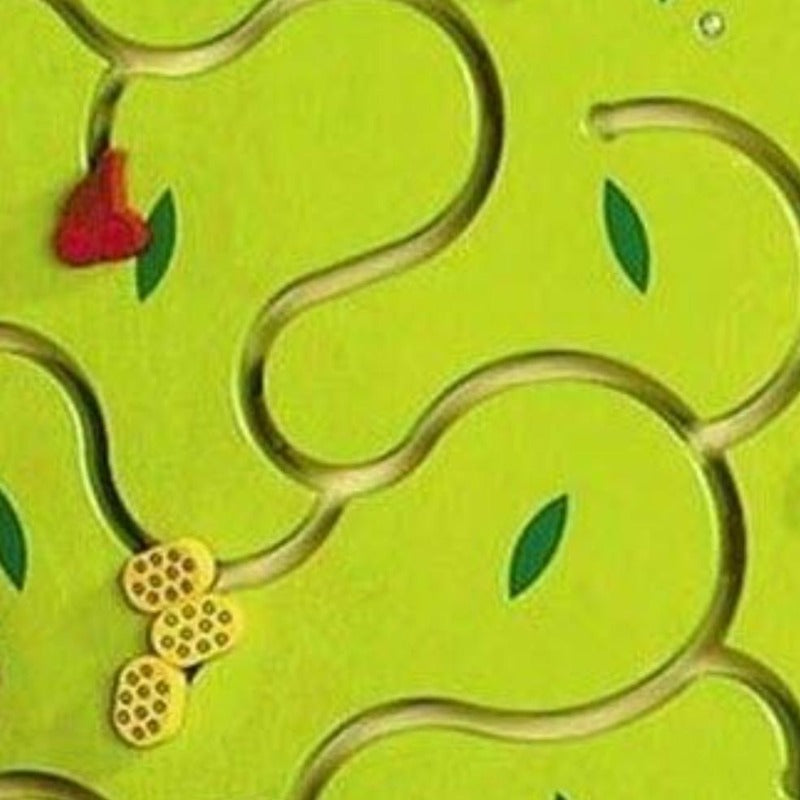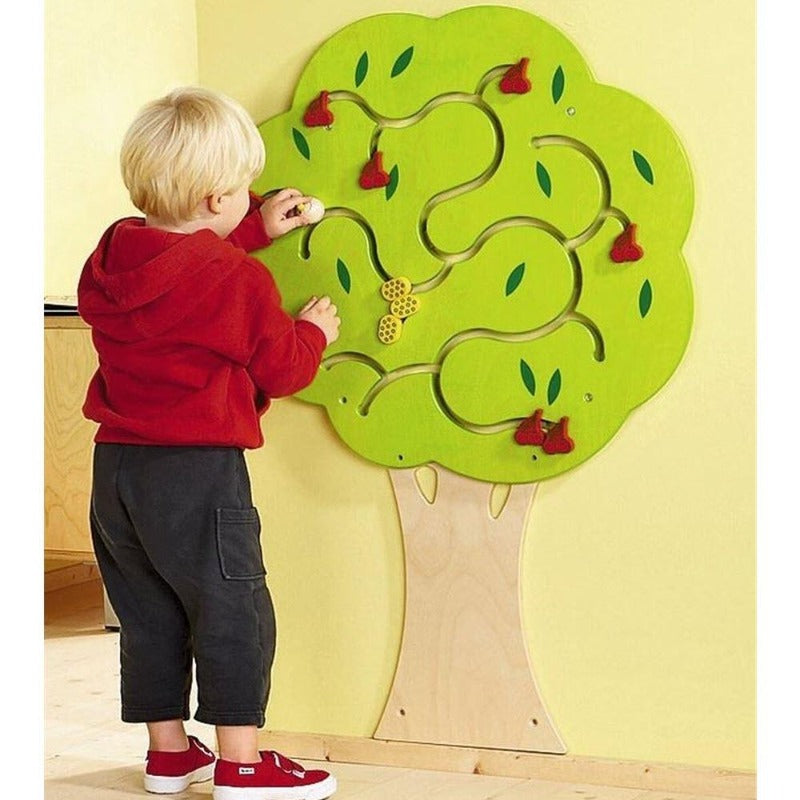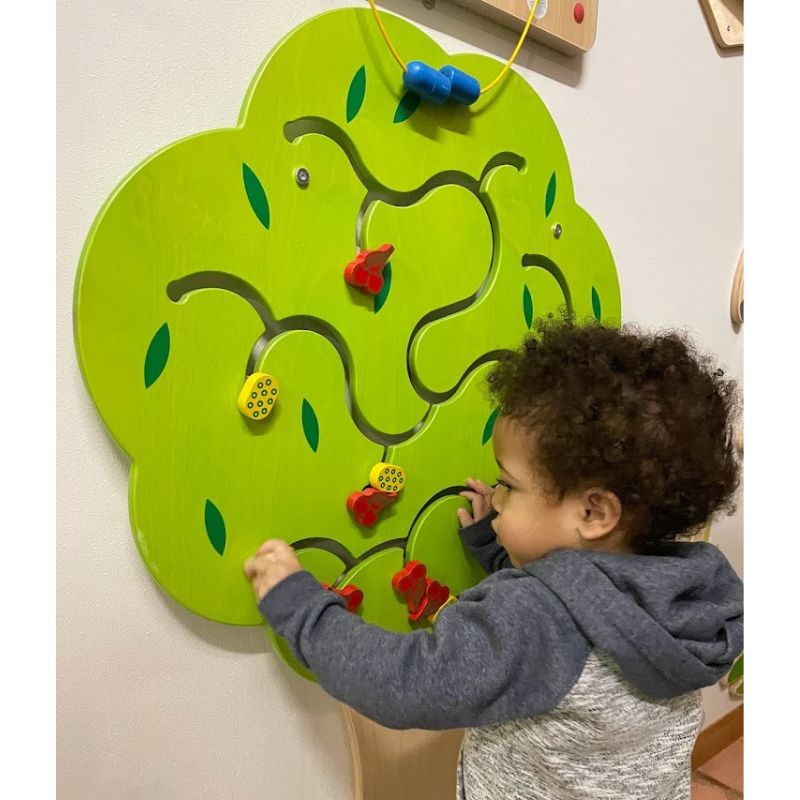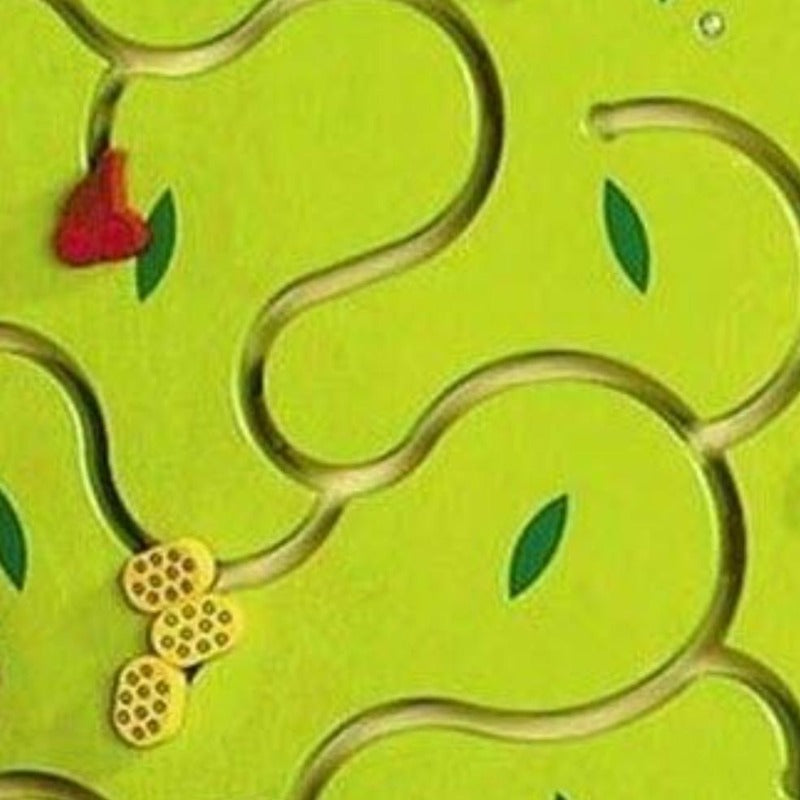 Fruit Tree Wooden Activity Wall Panel
Product Description
Description

Delivery About 2 Weeks

About HABA
Description
Branch out Imaginations with the Fruit Tree Wooden Wall Panel. The Perfect Addition to Waiting and Learning Areas
Looking for a fun way to enhance your child's fine motor skills while adding some playful wall furniture to your home at the same time? Look no further than the Fruit Tree Wooden Wall Activity Panel. 
Size: 27"W x 40"H
Crafted from high-quality Birch Wood, ensuring durability and longevity. Children will love exploring all the exciting features on this panel, including the colorful fruit tree design and interactive elements like spinning gears, sliding beads, and more.
Make playtime at school, waiting areas, libraries and places children gather fun.  With its appealing design and engaging features, kids will be eager to explore this endlessly entertaining wall panel again and again
Enhance fine motor skills with the Fruit Tree Wooden Wall Activity Panel made of Birch Wood
Transform your wall into functional furniture while promoting storytime and play in libraries
The Fruit Tree Wooden Wall Activity Panel will be an eye-catcher in therapy centers, museums, child-friendly restaurants and childrens waiting areas. The Birch Wood Fruit Tree includes 11 vibrant pieces that children can slide back and forth along the path, allowing them to practice their fine motor skills. 
Made by HABA Item 120183
Made from genuine birch timber veneer. Warm and inviting with unmatched stability and comfortable to use. It comes from sustainable forestry that maintains woodlands.
Veneer board - also known as multiplex board is manufactured from a whole series of veneer wood layers glued crossways.
Surface sealing - HABA high quality veneers are sealed with carefully selected lacquers that are water based and free of solvents. Environmentally compatible and non fading.
Advantages of veneer:

Genuine wood
Natural appearance
Warm surface
Durable
Healthy room atmosphere
Delivery About 2 Weeks
HABA items are shipped from Wisconsin. The distributor keeps some inventory in stock. At times they will run out and will fulfill orders when new inventory arrives.
In the event an item is not in stock, we will notify you about the delay.
Ground delivery About 2 Weeks
We will email you the tracking number when your order ships.
About HABA
HABA makes commercial quality children's furniture in Germany.
Built to withstand the rigors of commercial environments, and are made to last with a 10 year manufacturer's warranty.
Made from genuine birch timber veneer. Naturally good quality. Warm and inviting with unmatched stability and comfortable to use. It comes from sustainable forestry that maintains woodlands.
Surface sealing - HABA high quality veneers are sealed with carefully selected lacquers that are water based and free of solvents. They are environmentally compatible and non fading.
Advantages of veneer are they are genuine wood, have a natural appearance, are durable, and biologically friendly