Fun House Giggle Wall Mirror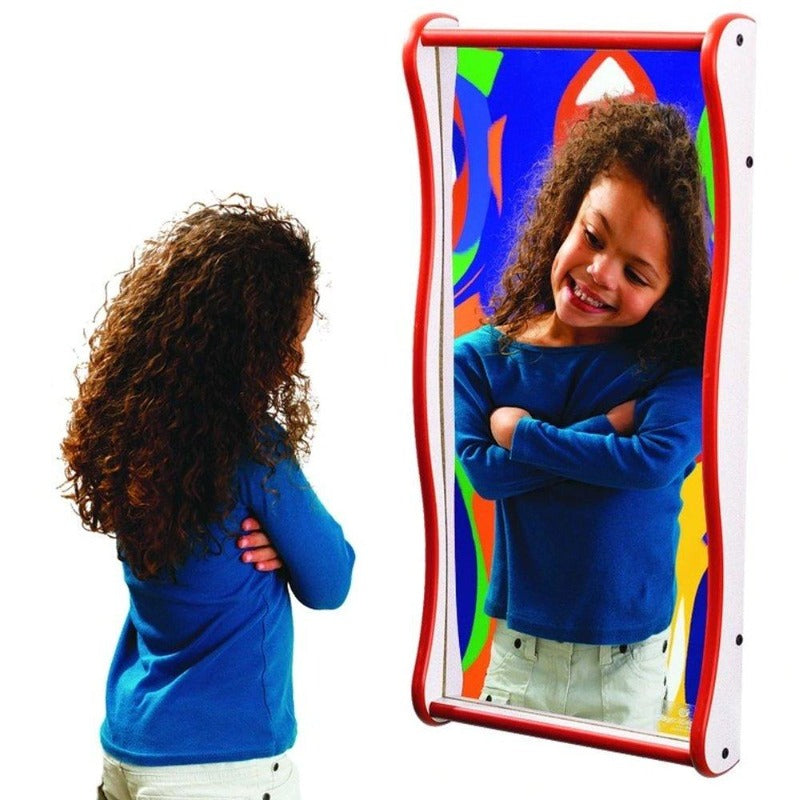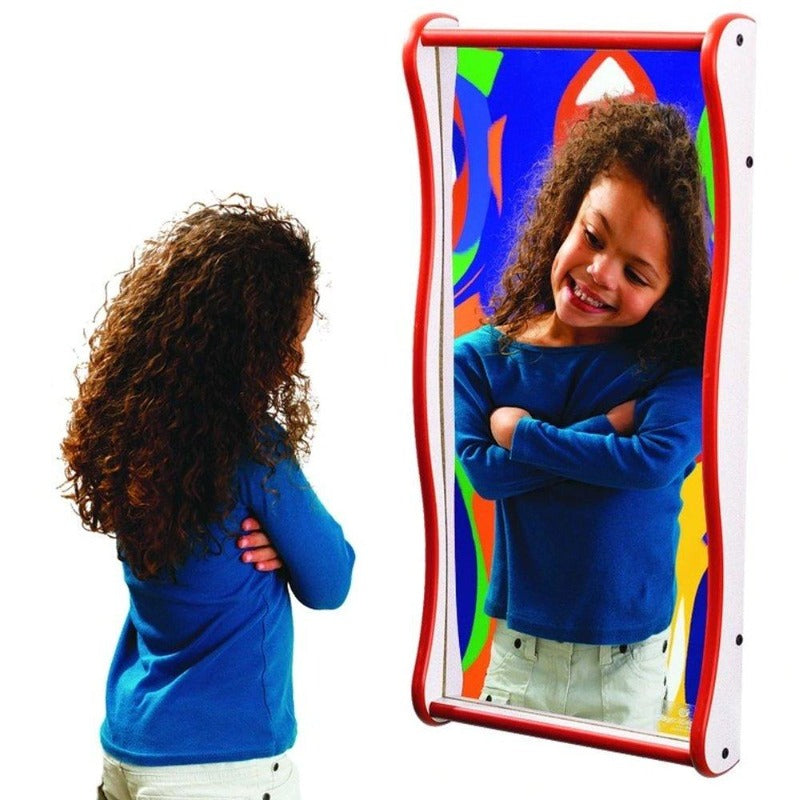 Fun House Giggle Wall Mirror
Product Description
Description

Delivery About 2 Weeks
Description
Funhouse Faces Giggle Wall Mirror
The Funhouse Faces Giggle Wall Mirror is excellent for pretend play fun in waiting areas. The mirror has a very amusing double curve that kids will love. This mirror decorates a room as well as inspires children to come up with fun activities to do while engaging with the mirror.
Size: 16"W x 32"H x 3"D, Weight: 16 lbs.
Kids love dancing and singing while watching themselves, and then when friends come over they all will compete for who makes the sillier face in front of the mirror.

Turn any waiting room or play area into a house of mirrors. Or you can hang one in any small space to give parents a little extra time to conduct business. Mirrors make the room look spacious, which helps everyone feel that they have more space.
Mirrors are good surfaces for painting and drawing with whiteboard markers, and it's easy to clean. This allows young kids to have fun on the "walls" without upsetting anyone. This mirror is low maintenance and worry-free fun. Easily mounts to any wall with super-strong drywall fasteners that are included.
This tough shatter-resistant acrylic mirror will endure years of constant commercial use. It is mounted in a sturdy melamine frame. Features a Teflon coated surface and is scratch resistant.
Mirrors can be beneficial for kids in several ways:
Self-awareness and self-recognition: Mirrors allow children to see themselves and develop a sense of self-awareness. They can observe their facial expressions, body language, and movements, which helps them understand their own emotions and actions. This self-recognition is an essential aspect of emotional and social development.

Cognitive development: Mirrors provide opportunities for children to engage in self-exploration and cognitive development. They can observe cause-and-effect relationships by making different movements and seeing the corresponding reflections. This helps enhance their spatial awareness, hand-eye coordination, and motor skills.

Imaginative play and creativity: Mirrors can serve as a tool for imaginative play. Children can use mirrors to pretend, role-play, and experiment with different characters or scenarios. They can create stories, practice facial expressions, and develop their creativity by engaging with their own reflections.
However, it's important to note that excessive focus on appearance or negative self-comparisons can have adverse effects on children's mental health. Therefore, it's essential to foster a healthy attitude towards self-image and promote the understanding that mirrors are tools for self-expression, self-care, and self-acceptance rather than sources of judgment or criticism.
Made in the U.S.A by Gressco Playscapes Covered by a 2 year warranty.
*This mirror has provided more laughs at our pediatric practice than we imagined, and we haven't even put it in the waiting room yet! The staff loves it, hopefully the children will too once we finish painting the walls.Save
Delivery About 2 Weeks
This item is made to order and ships factory direct from Wisconsin.
Ground delivery About 2 Weeks
We will email you the tracking number when your order ships.
Fun house giggle wall mirror
Excellent. I loved it. I put it in our clinic. If someone is reading this review and wants a better idea about images on this giggle mirror, use Zoom and check how my hand looks in the mirror. We all laugh.
5 star
Love the fun Mirror. I am a pediatric dentist and the kids have so much fun with it
5 star
Funhouse Faces Giggle Mirror
Blurry
The mirror is very blurry. But the kids don't care and think it's fun.