Fruit Magic Heat Sensitive Wall Panel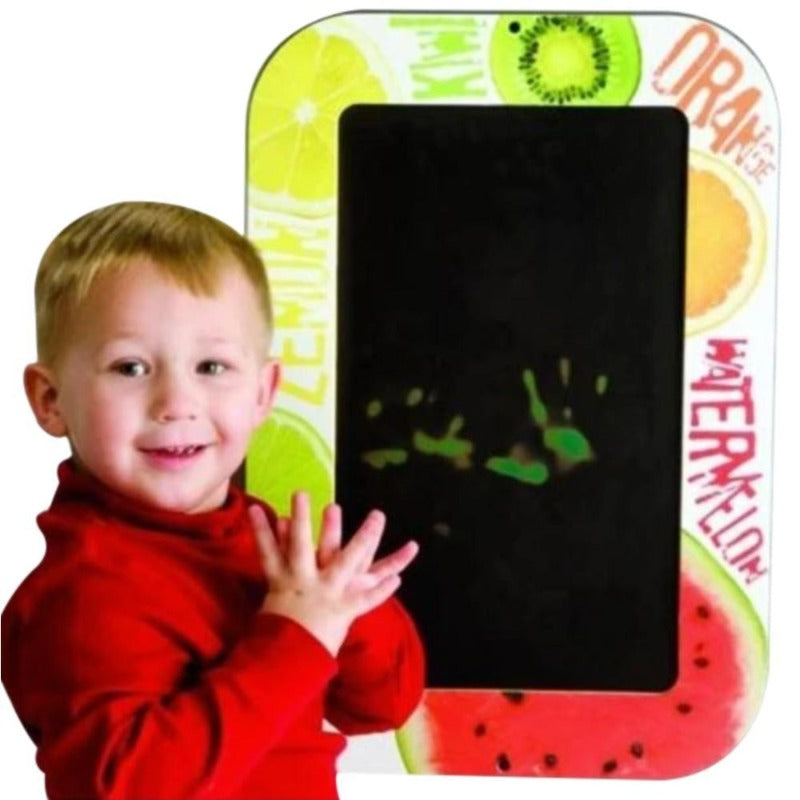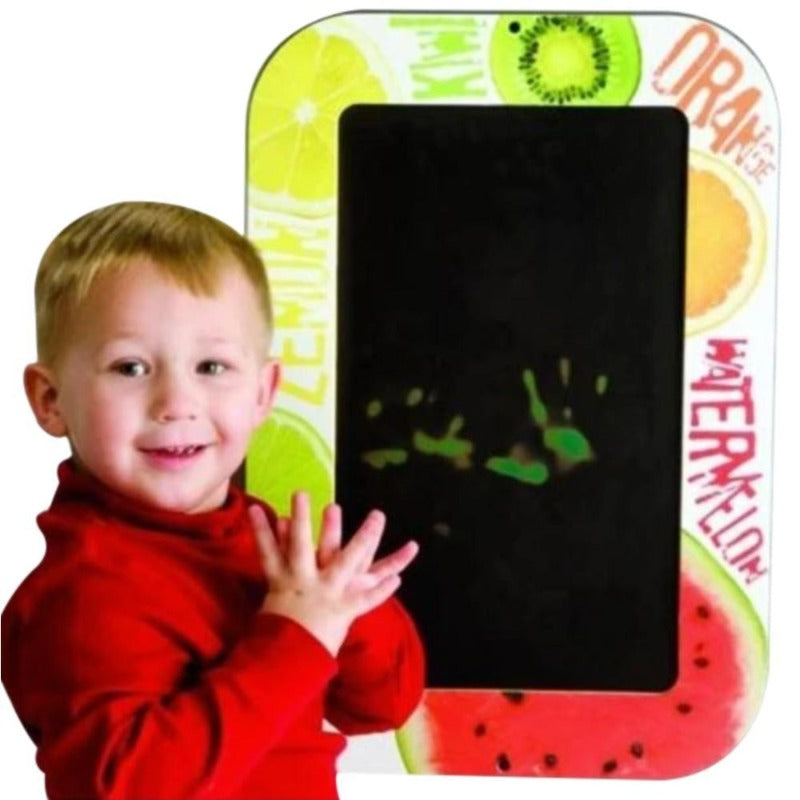 Fruit Magic Heat Sensitive Wall Panel
Product Description
Description

Delivery About 2 Weeks
Description
Supporting the model of good nutrition is just one benefit of the Fruit Magic Wall Toy. In addition, this vibrantly-colored child-friendly panel creates functional art and encourage tactile learning.
Size: 22"H x 15"W, Weight: 9 lbs.
Learning by touching and doing helps kids understand and remember. If your child is a "hands-on" learner who prefers to touch, move, build, or draw what you learn, then this is for you.
These colorful fruit slices create functional art. The handsomely decorated wall toy presents an orange, lime, watermelon, kiwi, and lemon that frame the heat sensitive panel.
The Heat Sensitive Play Panel contains a temperature-sensitive material behind a tough, abrasion-resistant film. When the surface is touched, it responds to body heat by changing color. 

For best performance, the ideal room temperature for the play panel is between 68 and 73 degrees.
If panel surface seems to respond sluggishly, the room temperature may be too cold.
If the surface is red, green or blue when not in use the room temperature is too warm.
All hardware and assembly/mounting instructions are included with the products
Designed and manufactured for use in healthcare facilities where issues of infection control are most stringent. 
Item 20MGC003
Delivery About 2 Weeks
This item is made to order and ships factory direct from Wisconsin.
Ground delivery About 2 Weeks
We will email you the tracking number when your order ships.