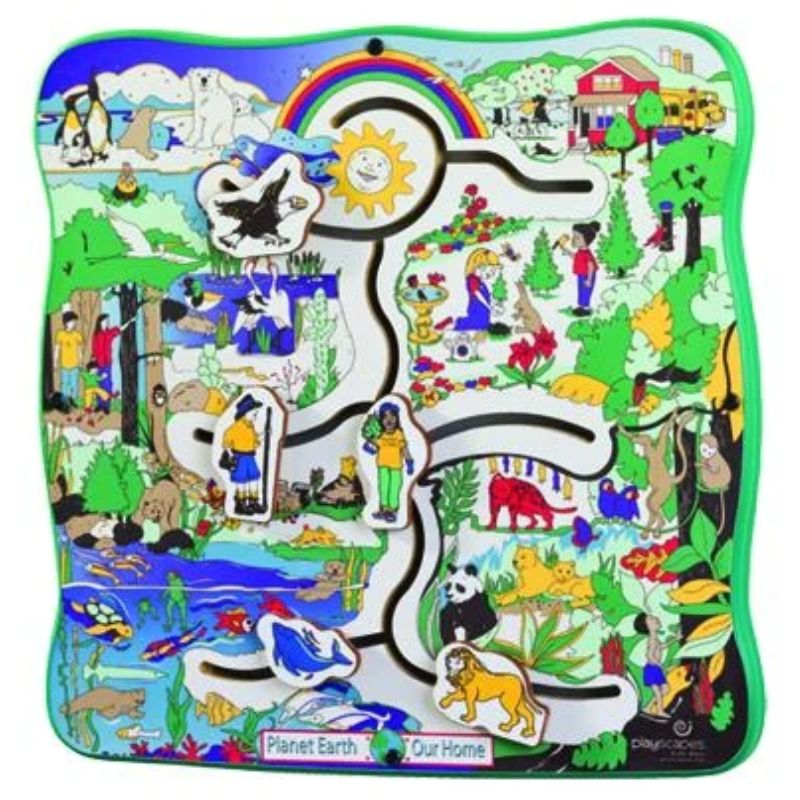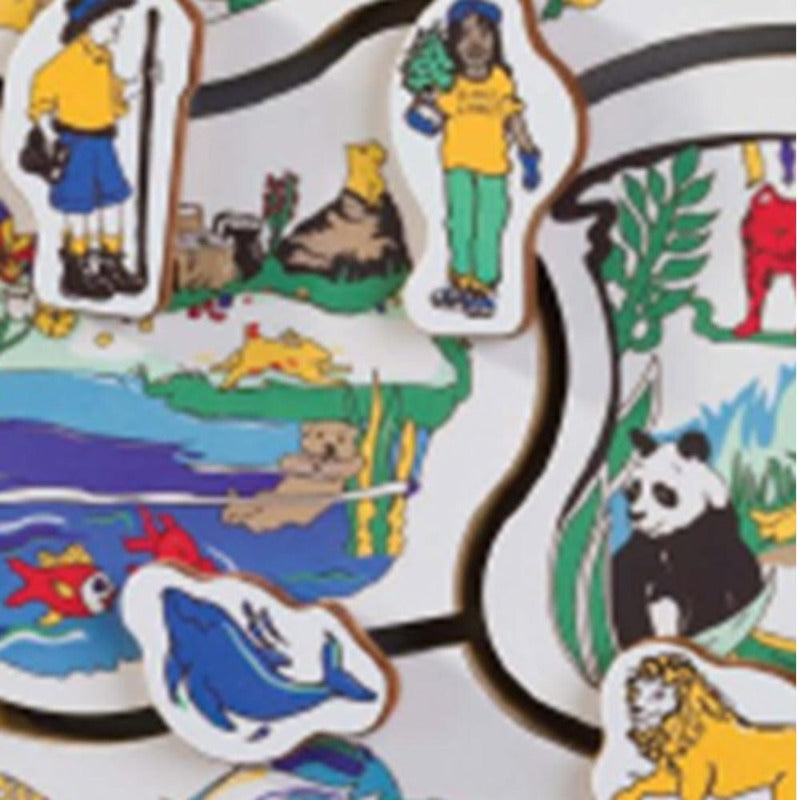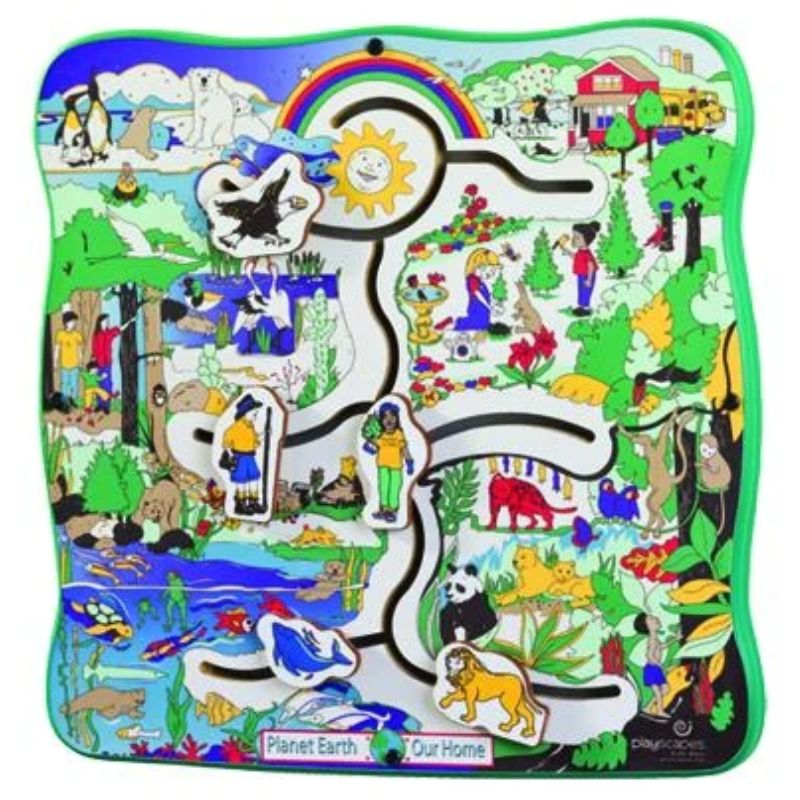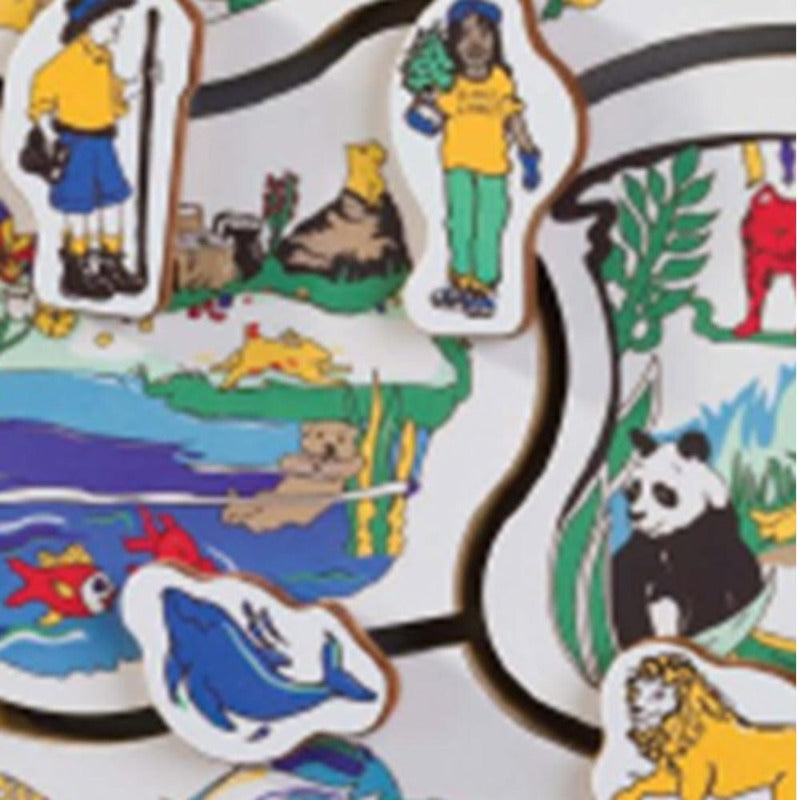 Earth Journeys Wall Toy
Product Description
Description

Delivery About 2 Weeks
Description
Take children on a journey through our home, Planet Earth. The Earth Journeys Wall Toy teaches children to value and care for our planet and promotes good stewardship too. 
Size: 22" x 22", Weight: 20 lbs.
Every day is Earth Day and keeping our air and land clean is a valuable lesson to be taught. Encourage good care and management of our planet by presenting Earth Day every day. With five movable, non-removable figures, children can explore 100 creatures in their habitats, including 45 that are endangered.
Children gain fine motor skills without knowing they are even working on them. All this while learning to appreciate the world that is their home.
Earth Journeys helps children get a better grasp of the world, and it's a fun and exciting way to bring awareness about all of those who live on our planet. It has a natural appeal to children and makes a great addition to any play area, waiting room, or learning facility.
Children will enjoy moving the five movable, non-removing figures through the whole wall toy. Serving as an educational tool as well, this wall toy features 100 creatures in their own habitat. This educational wall panel also shows 45 species that are endangered. Kids will gain more understanding of the world and their home.
Item: 20-ERJ-001
Made in the U.S.A by Gressco Playscapes Waiting Room Toys
Playscapes products are warranted against defects in material and workmanship for two years from the date of shipment.
Hardware and assembly/mounting instructions are included
Designed and manufactured for use in healthcare facilities where issues of infection control are most stringent.
Made with commercial-grade materials and should be included in the same cleaning protocols as furniture and other high-contact surfaces.
Delivery About 2 Weeks
This item is made to order and ships factory direct from Wisconsin.
Ground delivery About 2 Weeks
We will email you the tracking number when your order ships.
EDUCATIONAL TOYS
THANKS FOR EXPRESS SHIPPING.