Tangram 3D Bubble Pop Set
$ 17.95
$ 11.95
You Save:

$ 6.00 USD

(33.43%)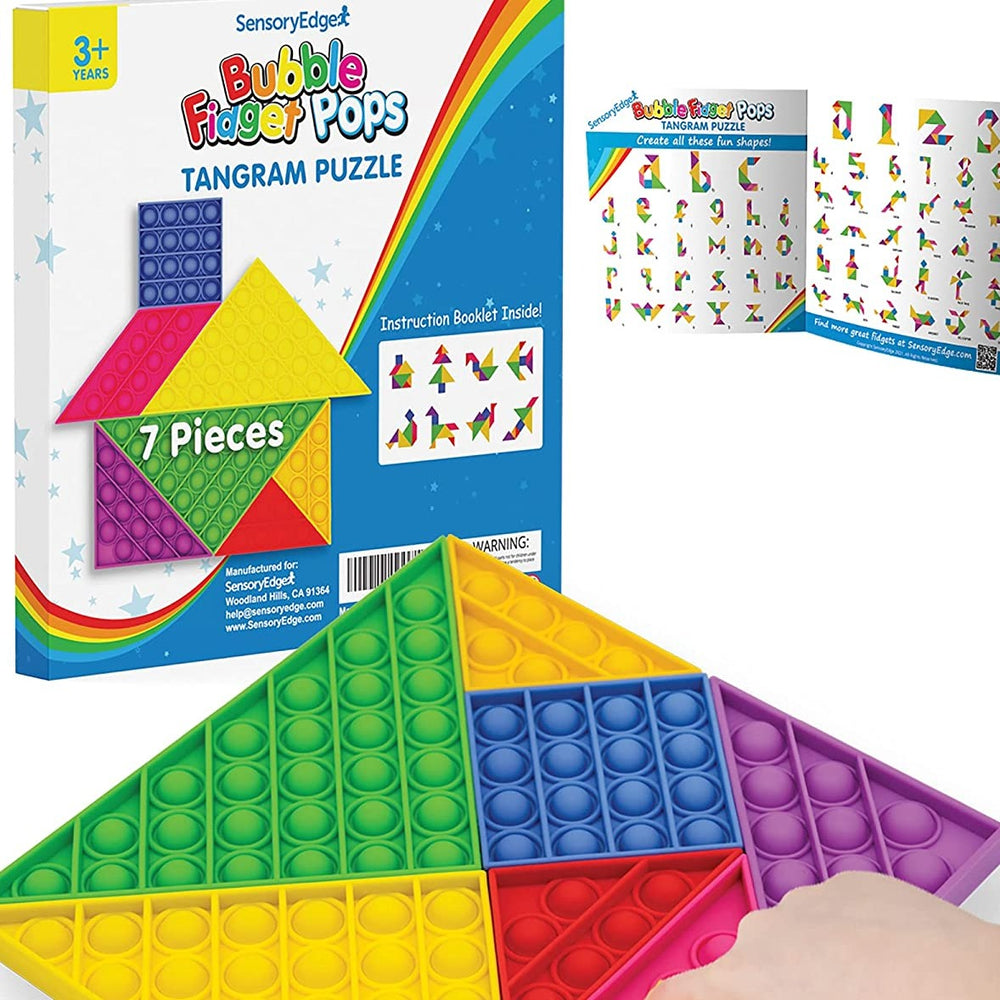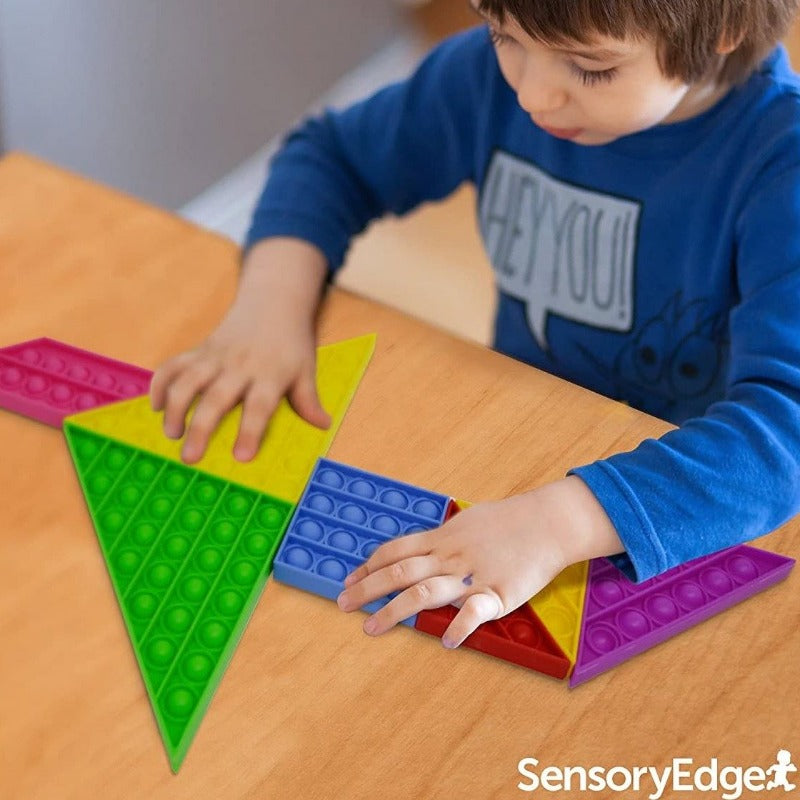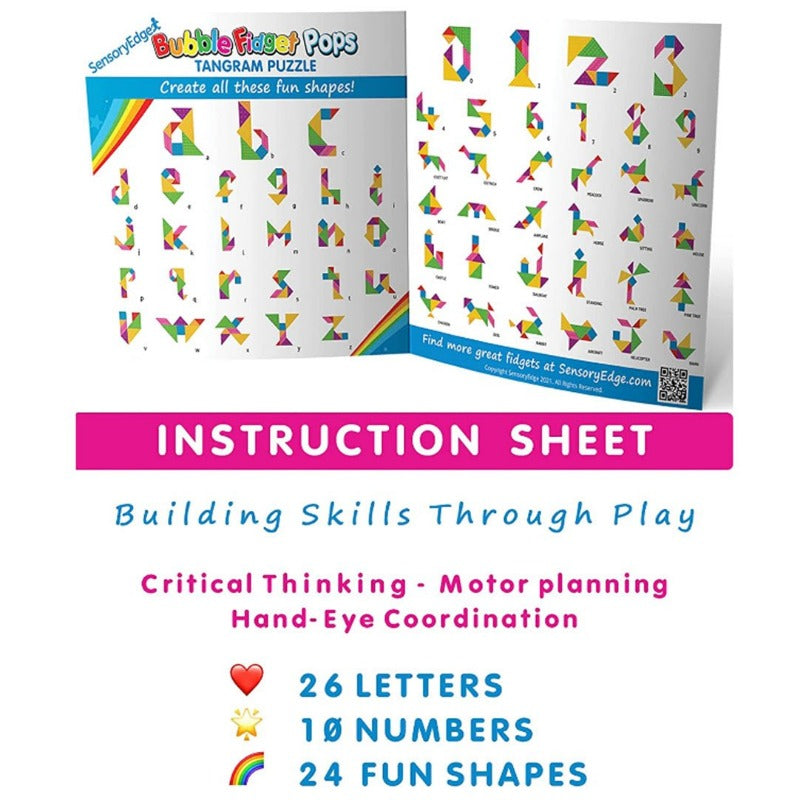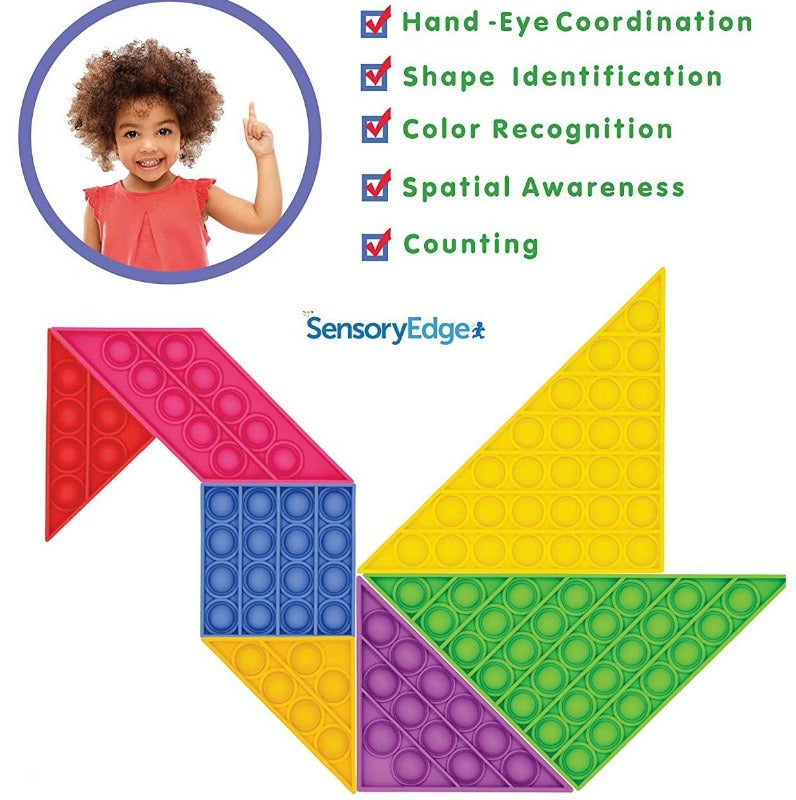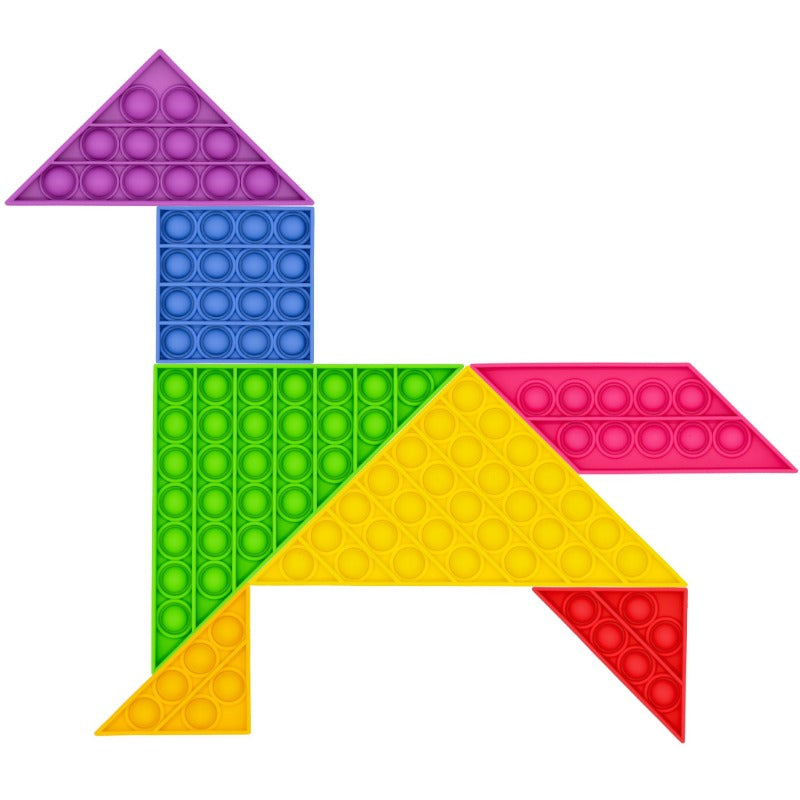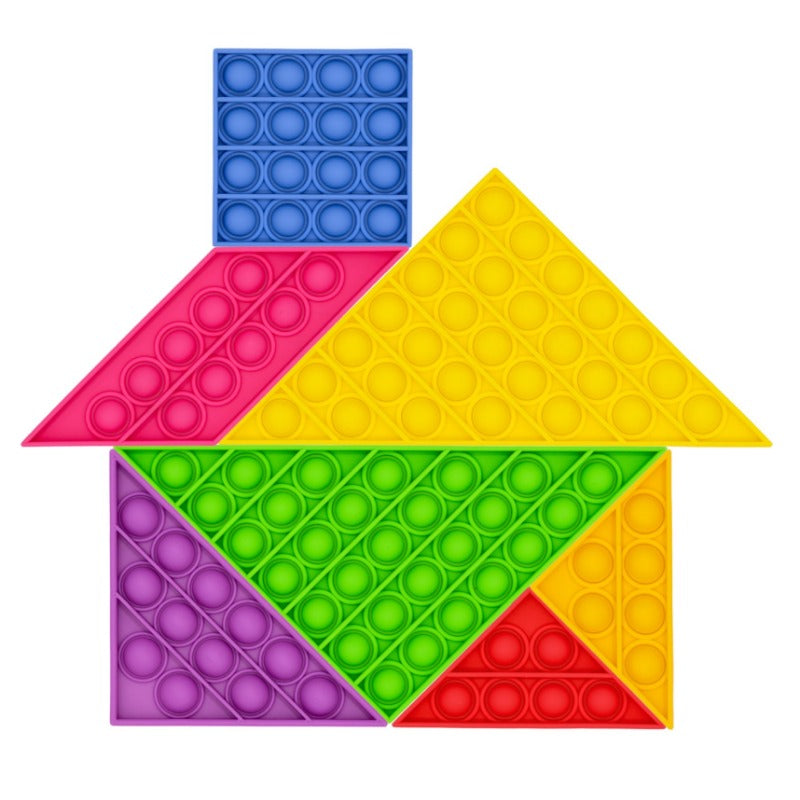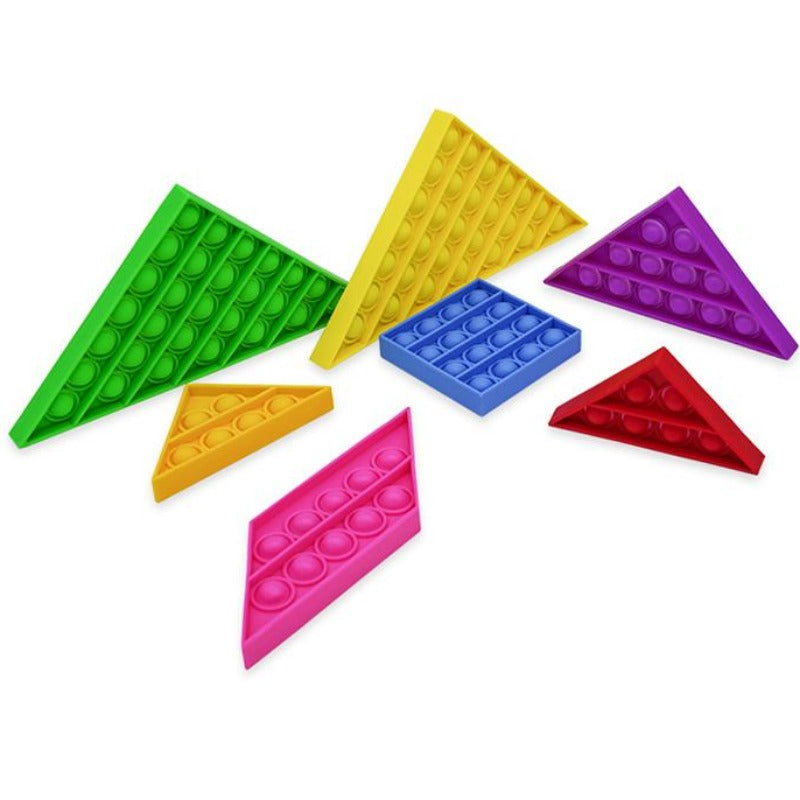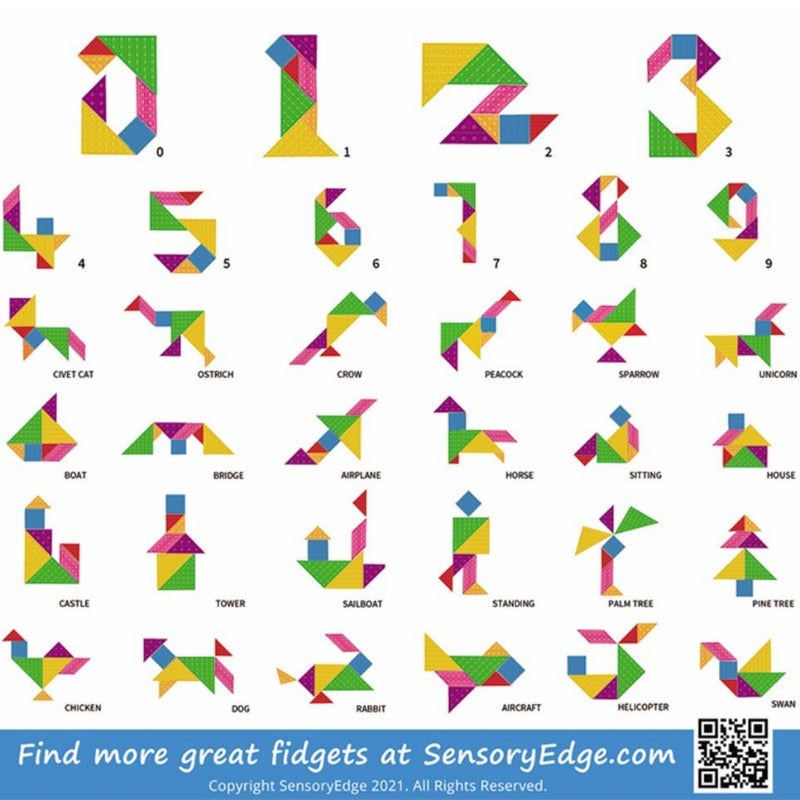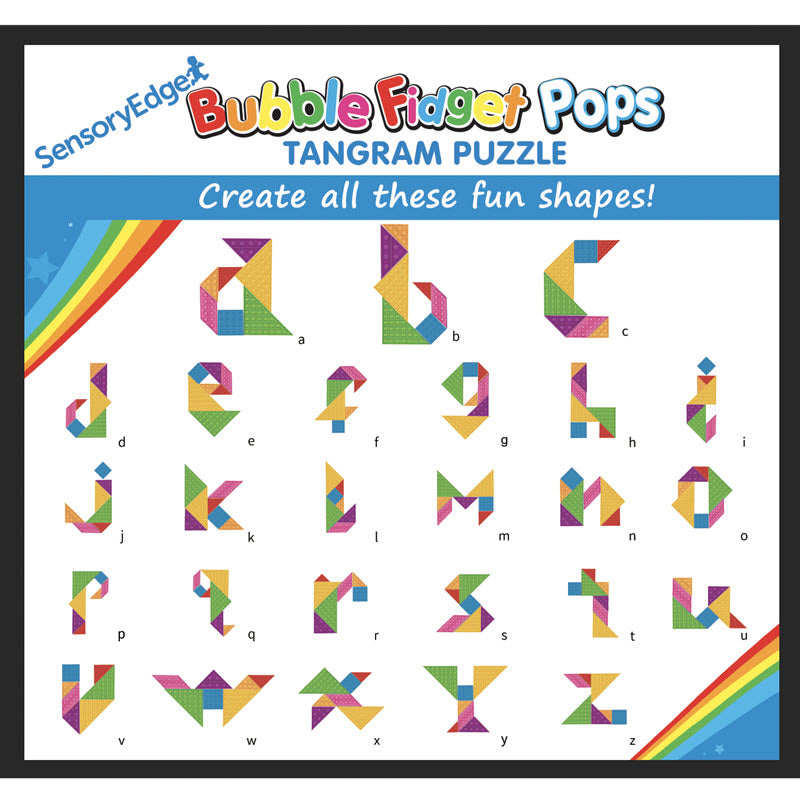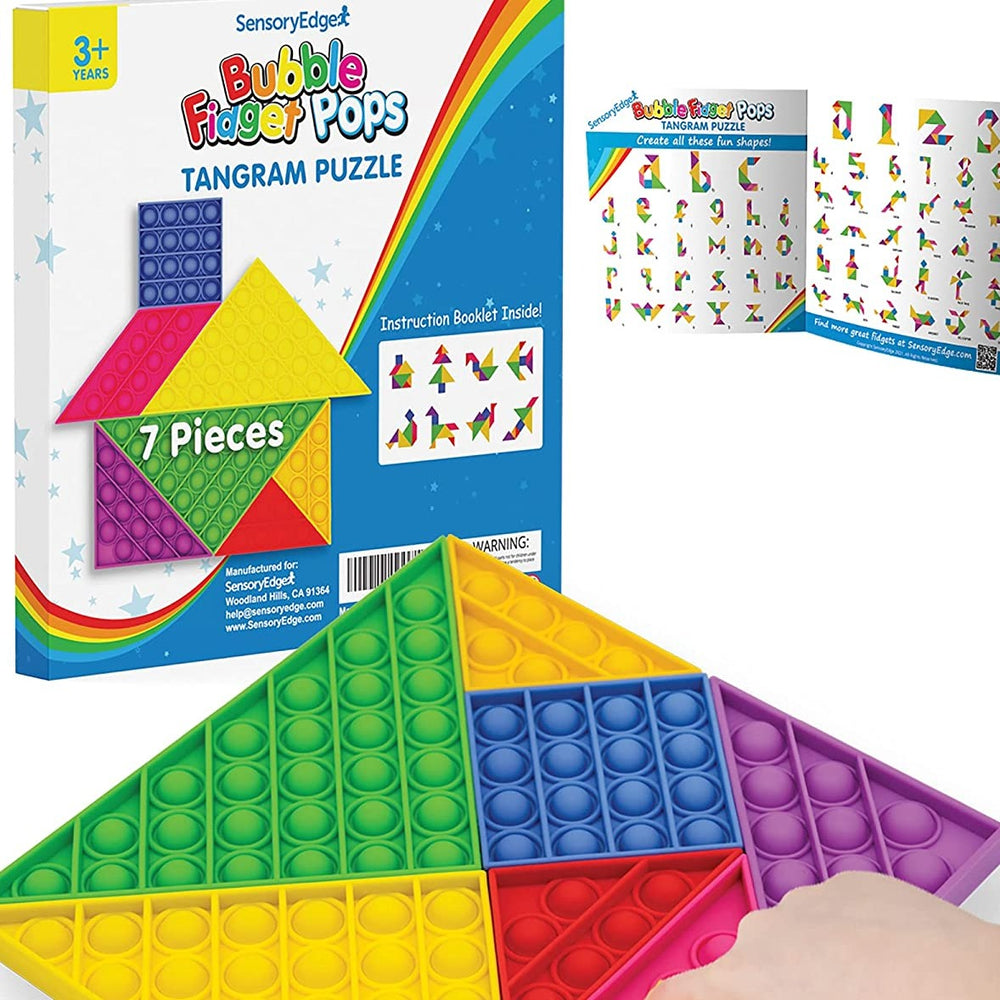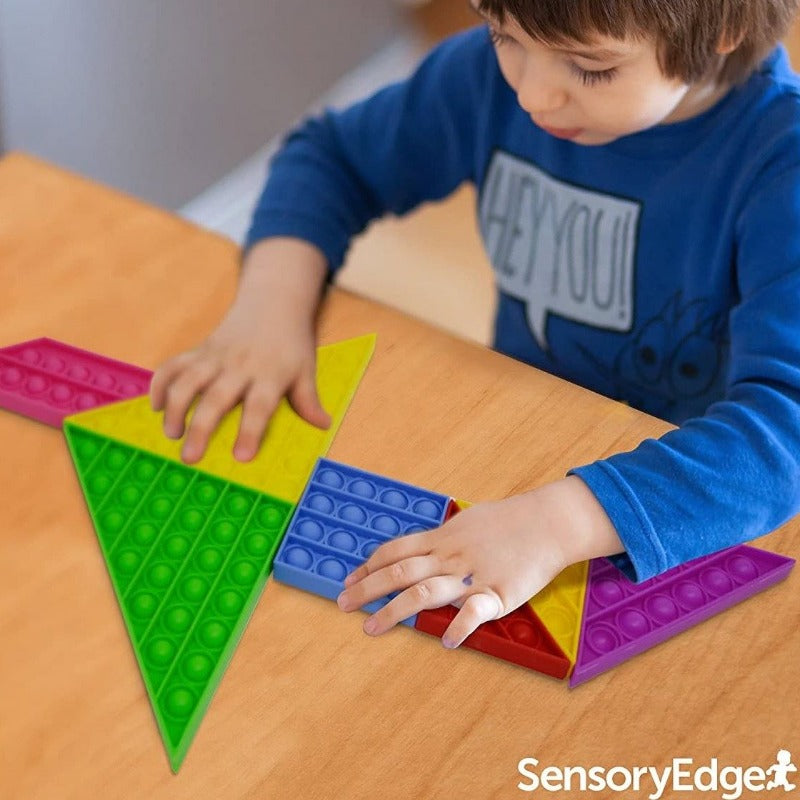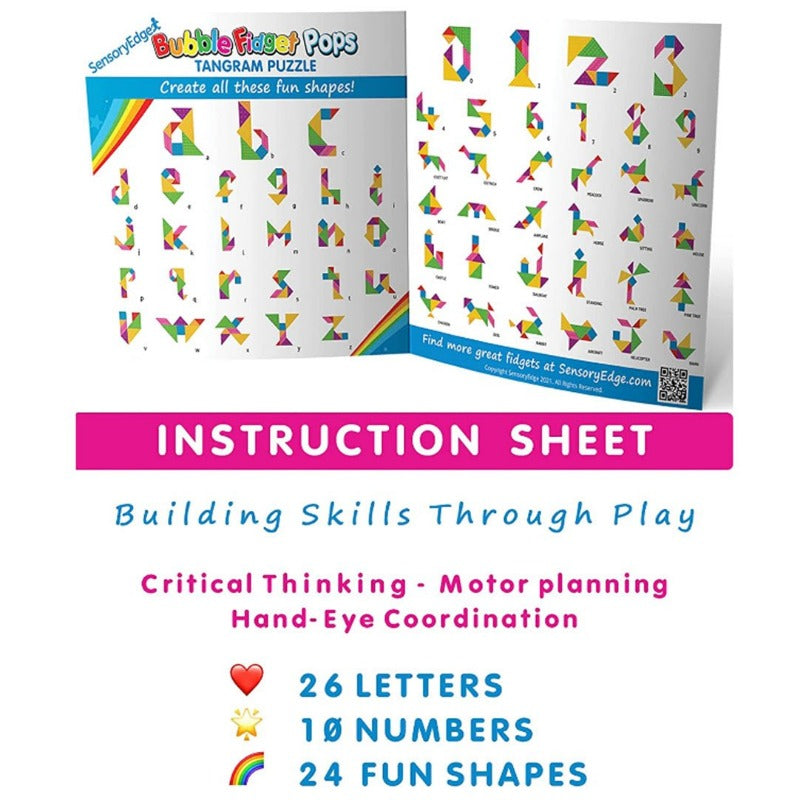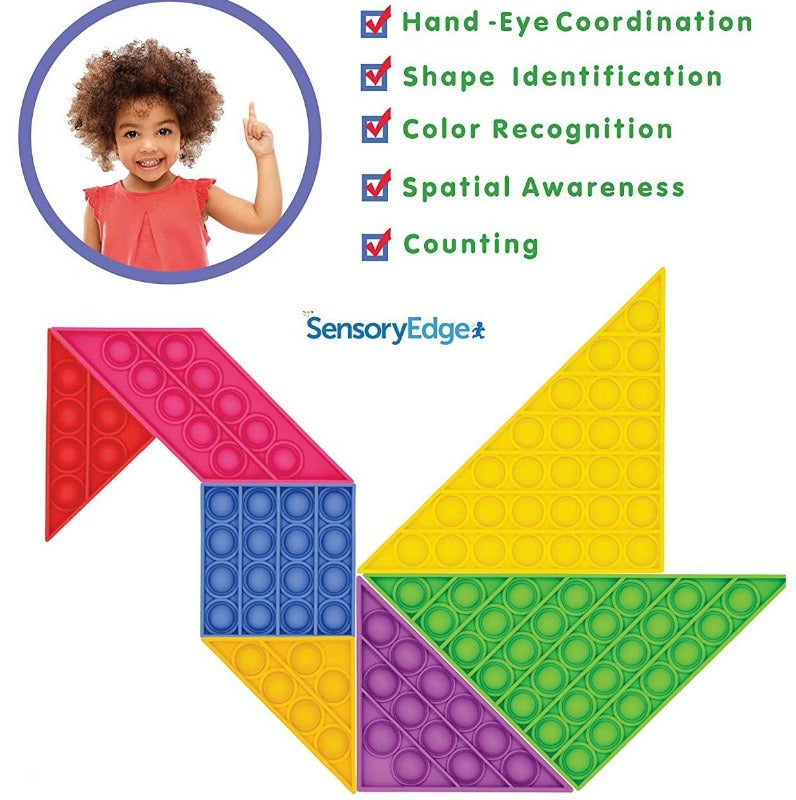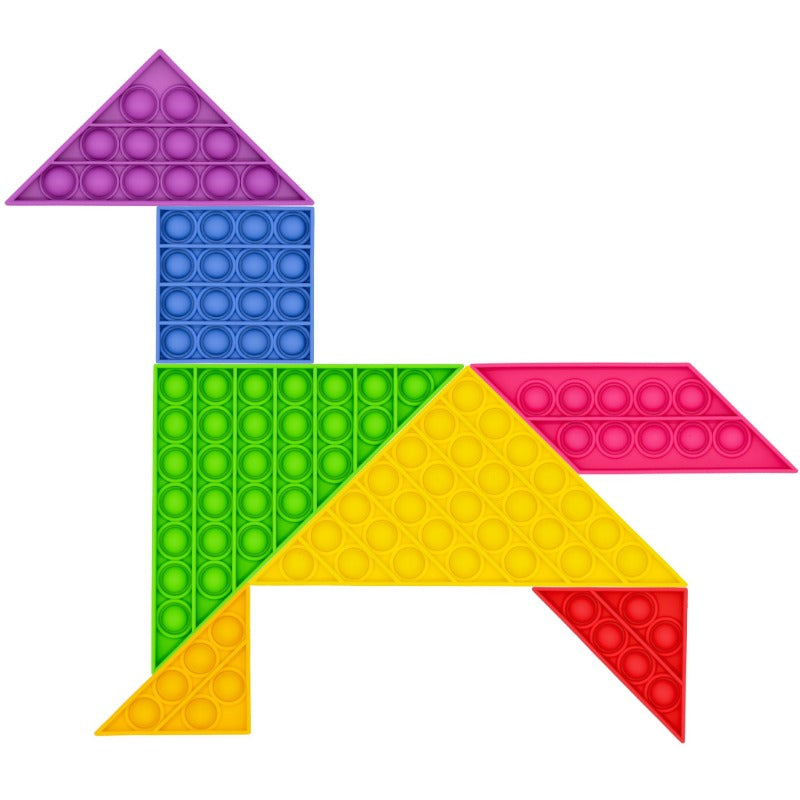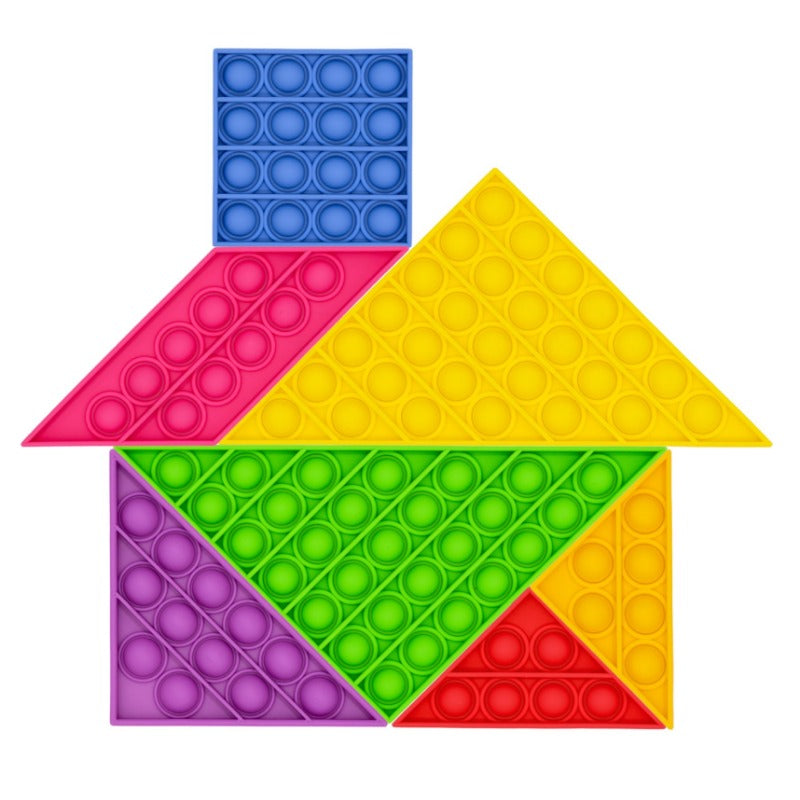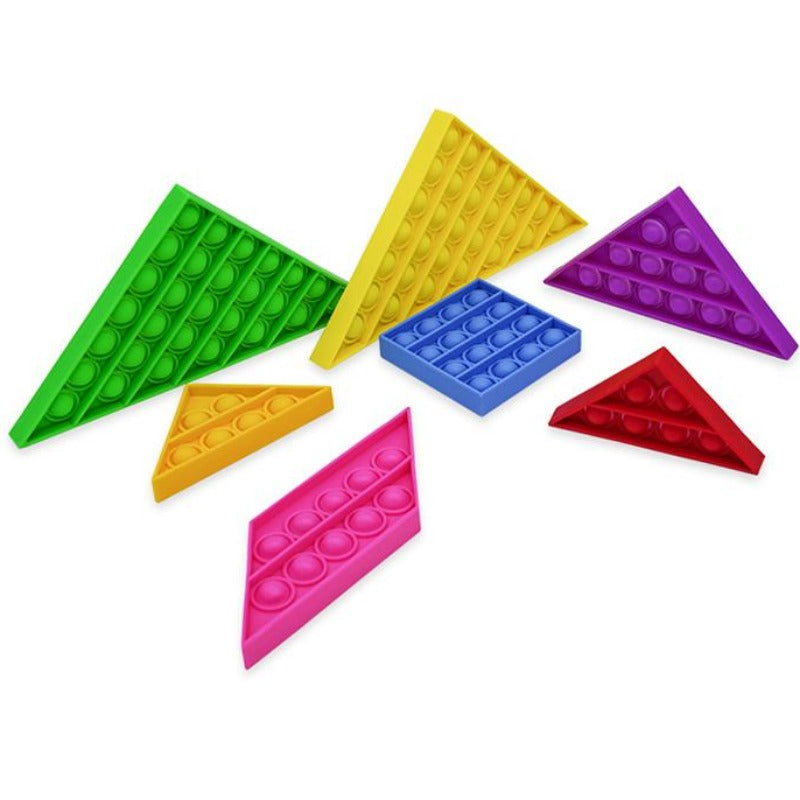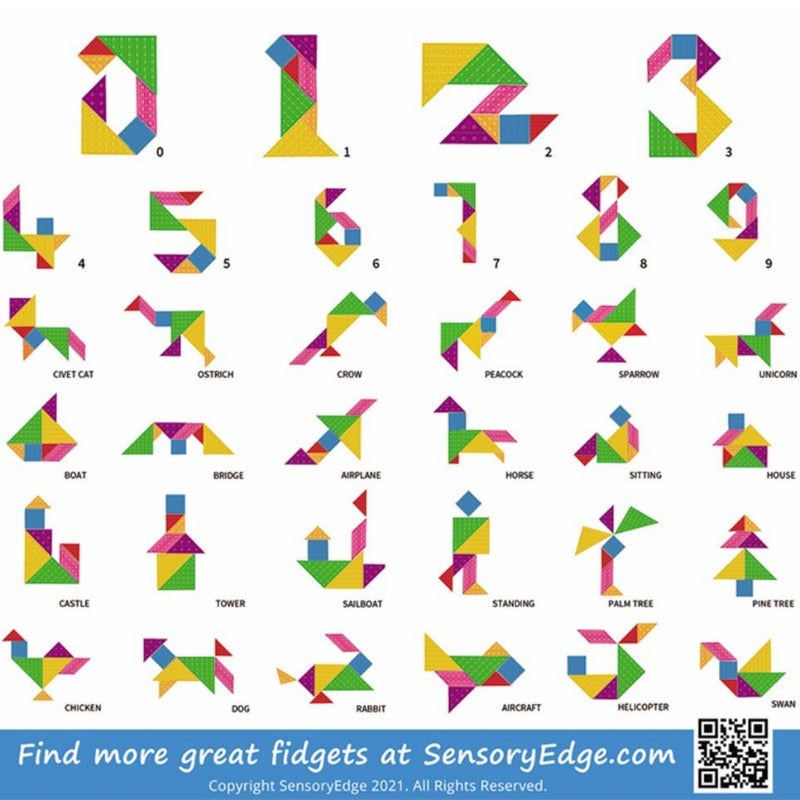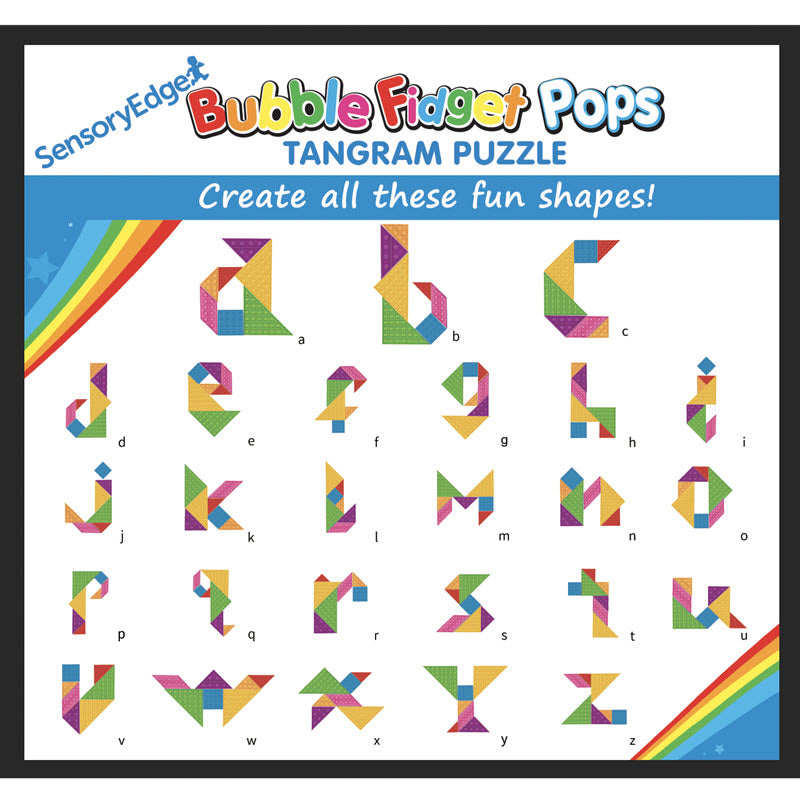 Tangram 3D Bubble Pop Set
$ 17.95
$ 11.95
You Save:

$ 6.00 USD

(33.43%)
Product Description
Description

Delivery 2 - 5 Business Days
Description
We combined the fun of bubble pops and the famous math puzzle to create the Tangram Bubble Pop Set. Your Set has seven pieces in different colors allowing you to make all kinds of wonderful shapes.
Size: As a Square 8 3/4" x 8 3/4"
Tangrams are a simple set of seven geometric shapes made up of five triangles (two small triangles, one medium triangle, and two large triangles), a square, and a parallelogram. Tangram pieces are widely used to make fun shapes using all seven pieces.
This set provides everything from practice following our picture instructions to fidget aids to free play. Kids of all ages will love them.

Bubble pops make better tangrams as learners can make flat AND 3D shapes. The tangram pops will stand up vs the standard paper or thin material typically used. 

Perfect for schools, homeschoolers and learning centers. Learning will be fun as kids create animals, letters, numbers and their own creations.
One teacher said, "I could have used this last week for my high school senior who was having trouble with his paper tangrams".


Delivery 2 - 5 Business Days
This item ships from California.
Ground delivery takes 2 - 5 Business Days
We will email you the tracking number when your order ships.
Fun for the kids, fun for me :)
I got the Tangram set today. I opened it and made the "parrot" and showed one of my 10-year-old daycare kiddo, she loved it. Then proceeded to make more of the suggested patterns. She had fun playing it and I enjoyed watching her work through it all. Fun times and that was just having it for a brief period of time. Can't wait to show it to some of my gifted toddlers, see how the do. The odor was the only issue when I first opened it up but dissipated quickly (10 minutes or so); package was left in the sun (95-degree day in NorCal) and sure the heat helped release some chemicals still on the product from manufacturing; side note, it did not activate my VOC air cleaners in the home, so I feel it was a harmless situation. Overall, love the set. Although, if the tray was made from the same material as the bubble pop set... Oooh, I know, and have bubble pops on that as well, that would be perfect! If you like bubble pops, do yourself a favor and pick one up, two if you do not like sharing :)