KIDSoft Animal Patchwork Natures Colors Rug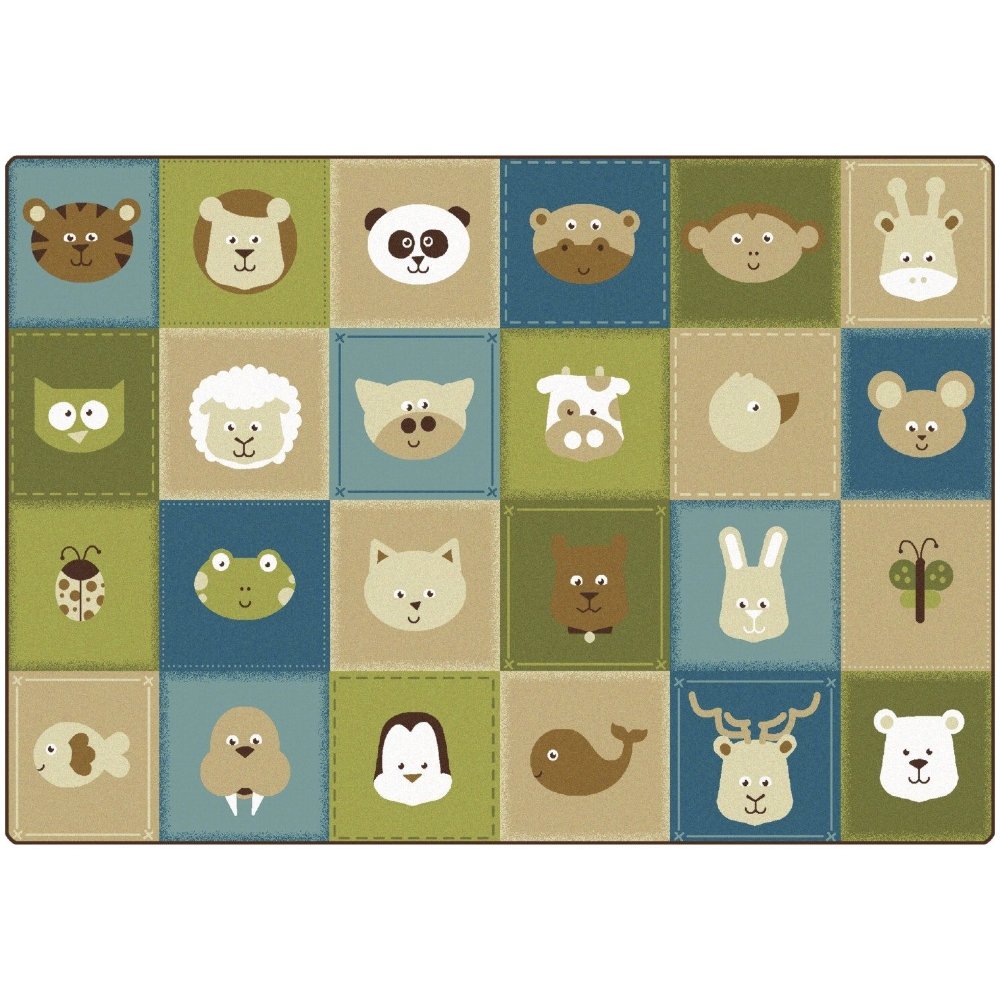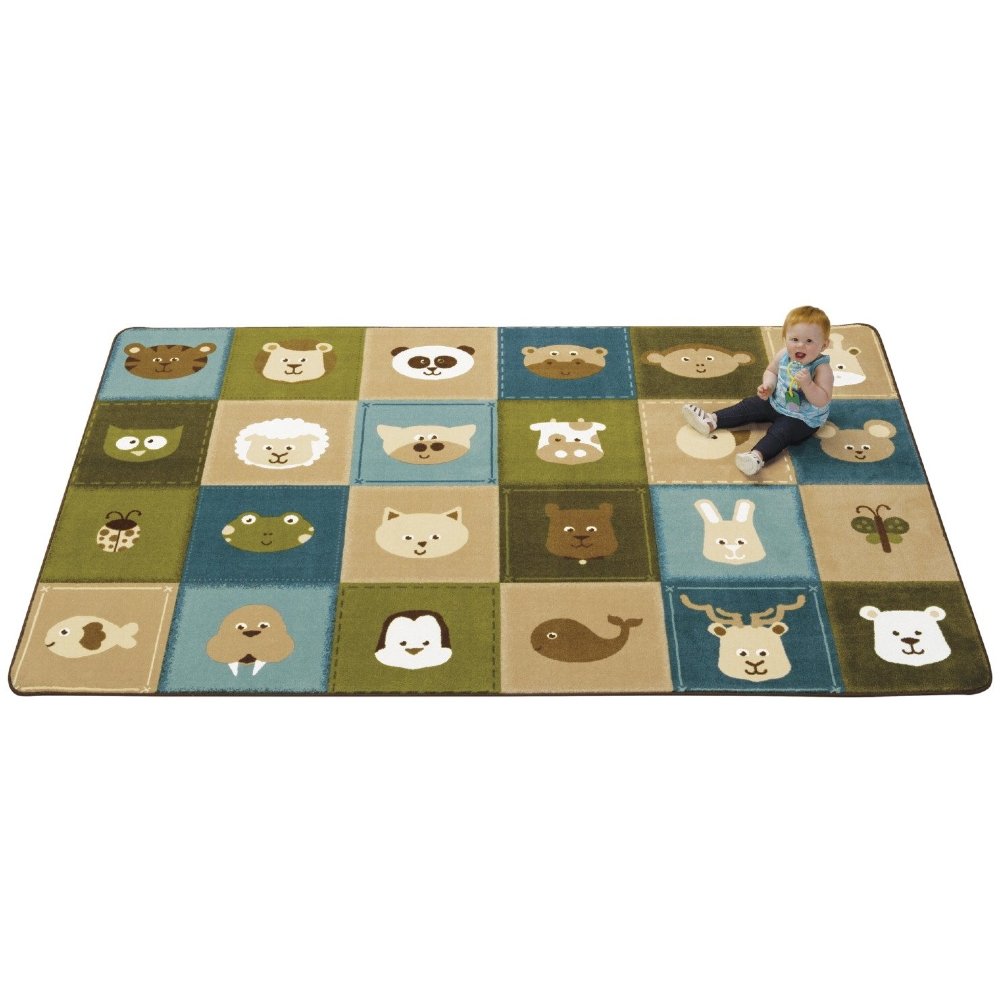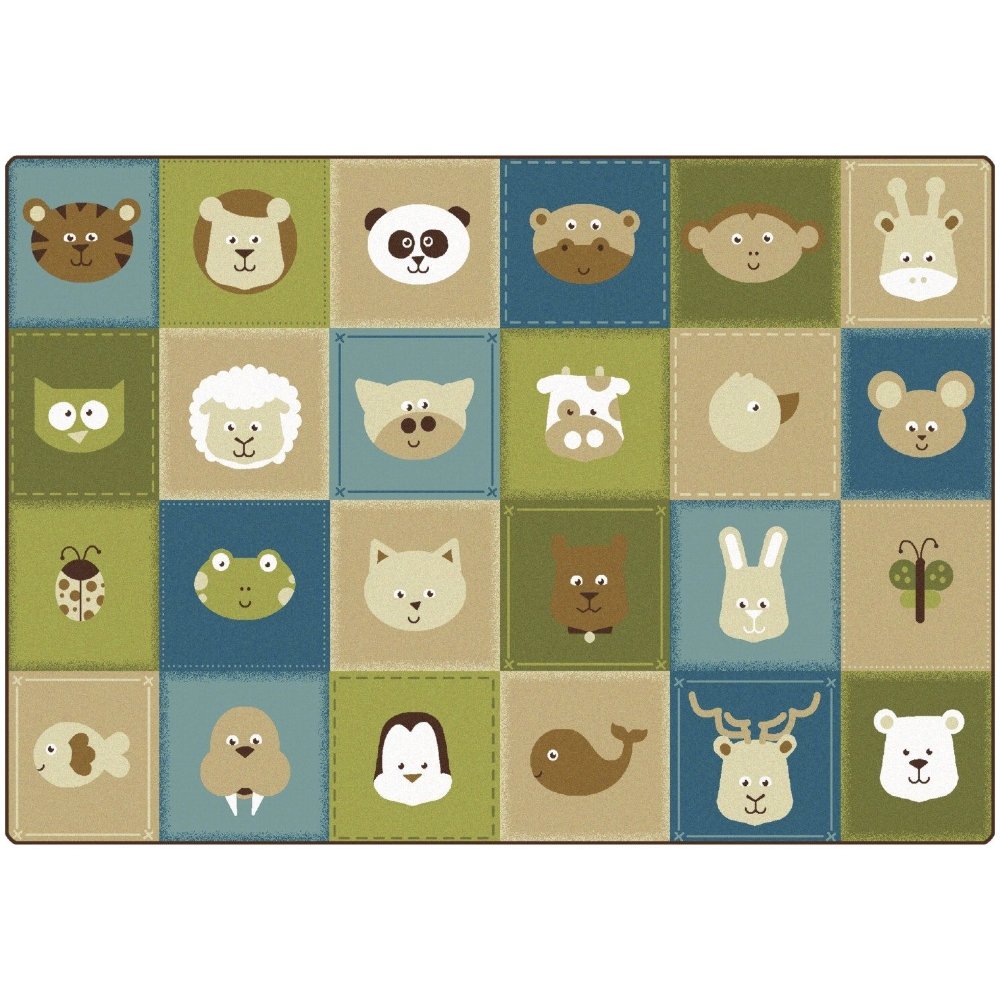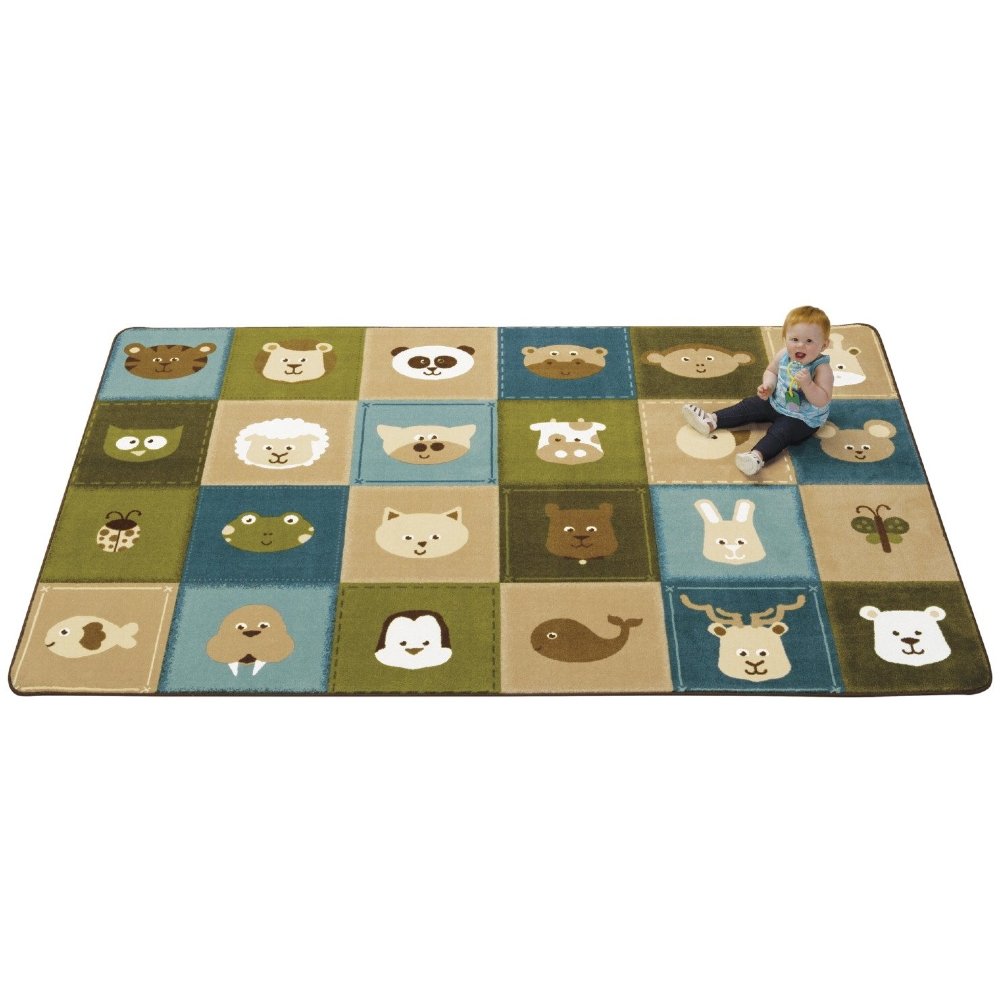 KIDSoft Animal Patchwork Natures Colors Rug
Product Description
Description

Delivery 3 - 7 Business Days
Description
Little ones will love connecting with the cute animals on the KIDSoft Animal Patchwork Natures Colors Rug. Made with plush yarns that create a warm and cozy area for toddlers to snuggle up and play.
Sizes: 4' x 6' , 6' x 9' and 8' x 12'
Try these animal-themed games in your classroom:
Animal Charades: One student acts out the behavior or movement of an animal without making any sounds, while the other students try to guess the animal. This game helps with creativity, communication, and animal identification.

Animal Sound Match: Prepare small cards with pictures of animals on one side and the corresponding animal sound on the other side. Scatter the cards face-down on the rug. Each student takes turns flipping two cards to try to find a match between the animal picture and its sound. The player with the most matches wins.

Animal Yoga: Assign each student an animal and guide them through a series of yoga poses that mimic the movements and postures of that animal. For example, stretching like a cat or balancing like a flamingo. This game promotes flexibility, balance, and mindfulness.

Animal Guessing Game: One student thinks of an animal and gives clues about its appearance, habitat, or behavior. The other students take turns asking yes or no questions to guess the animal. The student who guesses correctly gets to think of the next animal.

Animal Freeze Dance: Play some music and have the students dance like different animals. When the music stops, announce an animal, and the students have to freeze in the pose of that animal. You can use cards or pictures to display the names of different animals to help younger students. The last student to freeze correctly can choose the next animal.
Remember to adapt the games based on the age and size of the classroom, and ensure they are suitable for the students abilities and interests.
Made in the USA
Anti Static, Anti-Microbial and Carpet Stain Protection

Double-stitched serged edges
Meets NFPA 253, Class 1 Firecode
Assists in allergen particle control

Green Label Plus Certified

Part of the KIDSoft Carpet Collection
KIDSoft fibers are gentle to the touch and will enhance play areas. These soft fibers are gentle to the touch and will enhance any children s room. KIDSoft Rugs feature plush yarns to create a warm and cozy area.
Delivery 3 - 7 Business Days
This rug ships factory direct from Georgia.
Ground delivery is 3 - 7 Business Days
We will email you the tracking number when your order ships.