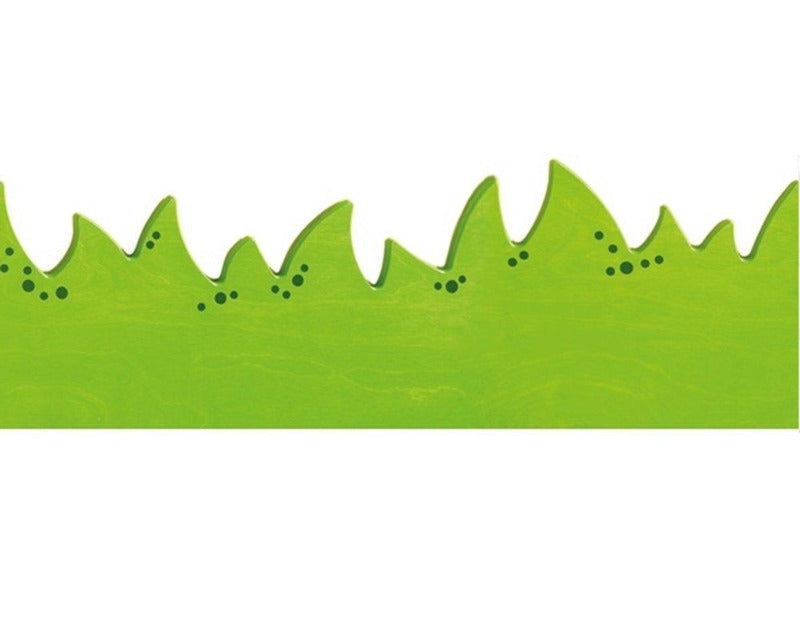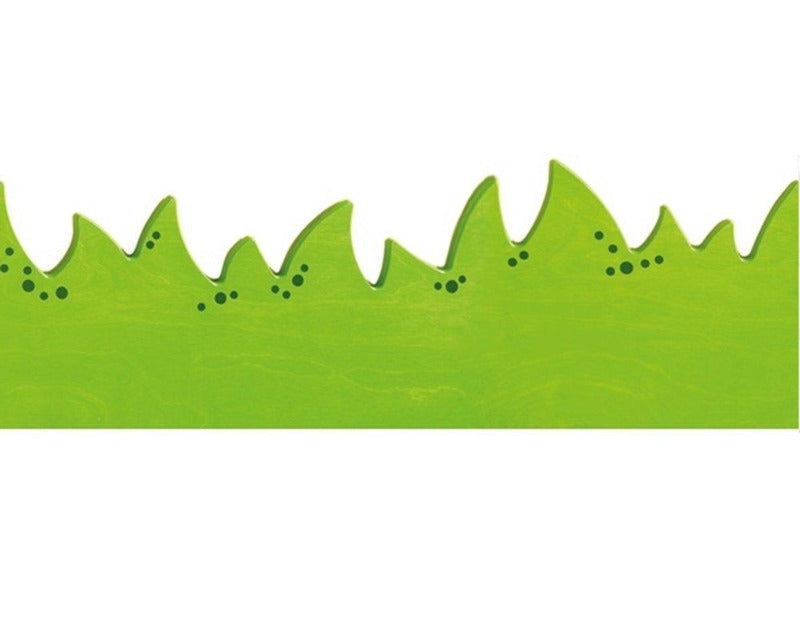 Meadow Wooden Wall Panel
Product Description
Description

Delivery About 2 Weeks

About HABA
Description
Transform any room into a playful wonderland with the Meadow Wooden Wall Panel - Where Education Meets Imagination!
Introducing the Meadow Wooden Wall Panel. This interactive play wall panel is not just a beautiful addition to any room, but it is also an educational tool for young minds.
Size: 39 1/2"W x 11"H
Allow children to explore and learn about the natural world through tactile engagement. Made from genuine birch timber veneer sourced sustainably through responsible forestry practices, this wall panel is not only a valuable asset in your child's development, but also in preserving our planet's resources. T
he installation process is easy with all necessary hardware included; however, watching your child's imagination soar as they interact with nature-themed components will be priceless!
The Meadow Wooden Wall Panel offers interactive play that engages children's senses and imagination
Pairs well with other HABA wall decor.
Can be installed on walls, cabinets or doors. 
Installation is easy with the included hardware and instructions made from genuine birch timber veneer sourced from sustainable forestry
With its durable construction and engaging design, the Meadow Wooden Wall Panel provides years of entertainment while promoting cognitive development in young children
The Meadow Wooden Wall Panel helps create an inviting, unique play area that excites children about playing and also offers educational interactive play. 
Item 121009 Made by HABA
Made from genuine birch timber veneer. Warm and inviting with unmatched stability and comfortable to use. It comes from sustainable forestry that maintains woodlands.
Veneer board - also known as multiplex board is manufactured from a whole series of veneer wood layers glued crossways.
Surface sealing - HABA high quality veneers are sealed with carefully selected lacquers that are water based and free of solvents. Environmentally compatible and non fading.
Delivery About 2 Weeks
HABA items are shipped from Wisconsin. The distributor keeps some inventory in stock. At times they will run out and will fulfill orders when new inventory arrives.
In the event an item is not in stock, we will notify you about the delay.
Ground delivery About 2 Weeks
We will email you the tracking number when your order ships.
About HABA
HABA makes commercial quality children's furniture in Germany.
Built to withstand the rigors of commercial environments, and are made to last with a 10 year manufacturer's warranty.
Made from genuine birch timber veneer. Naturally good quality. Warm and inviting with unmatched stability and comfortable to use. It comes from sustainable forestry that maintains woodlands.
Surface sealing - HABA high quality veneers are sealed with carefully selected lacquers that are water based and free of solvents. They are environmentally compatible and non fading.
Advantages of veneer are they are genuine wood, have a natural appearance, are durable, and biologically friendly