Tommy Tiger Gear Bead Maze Wall Toy
$ 69.95
$ 54.95
You Save:

$ 15.00 USD

(21.44%)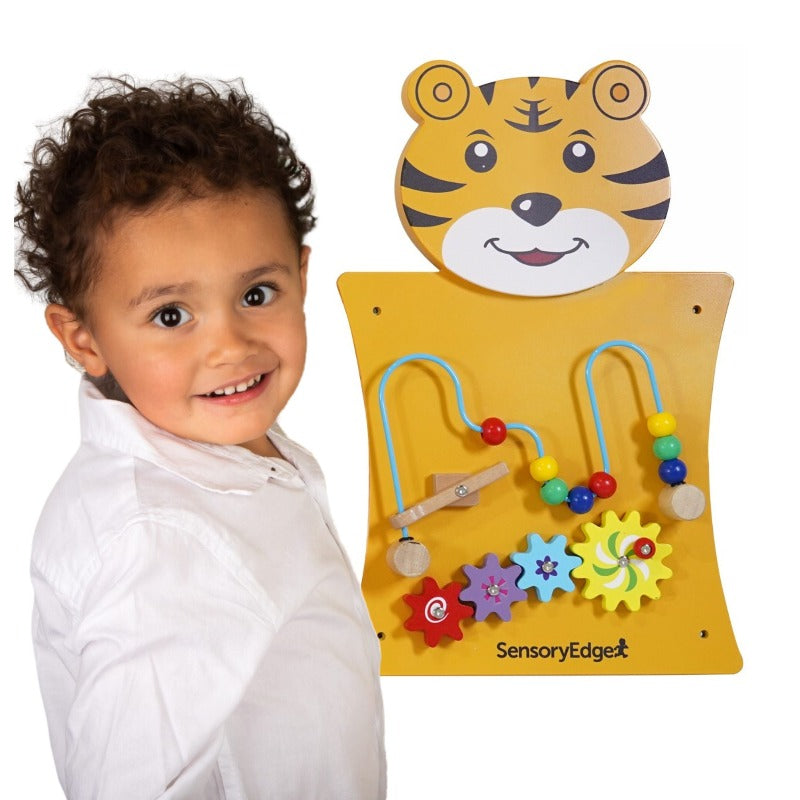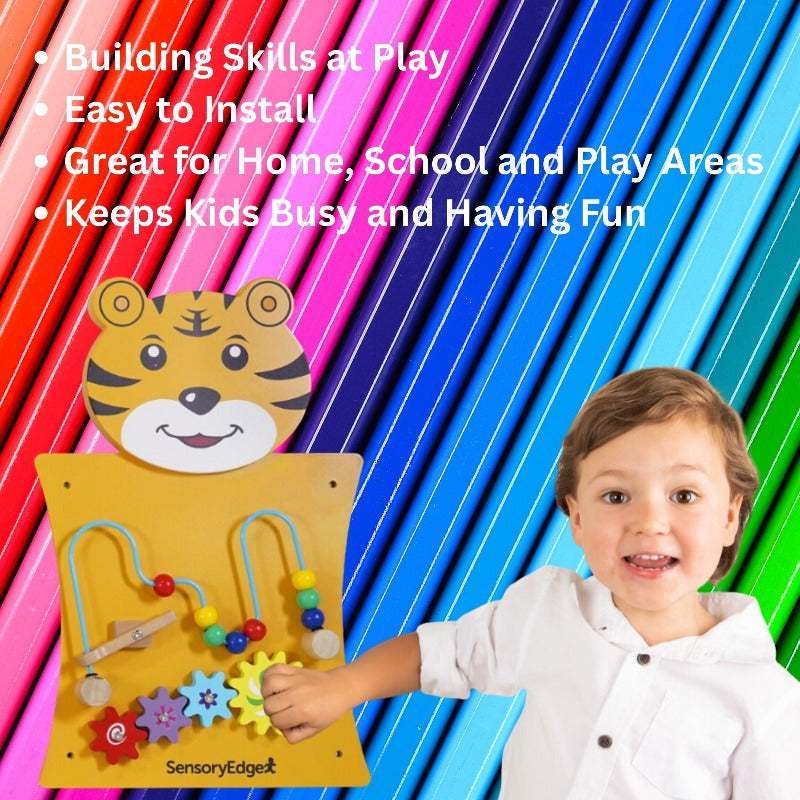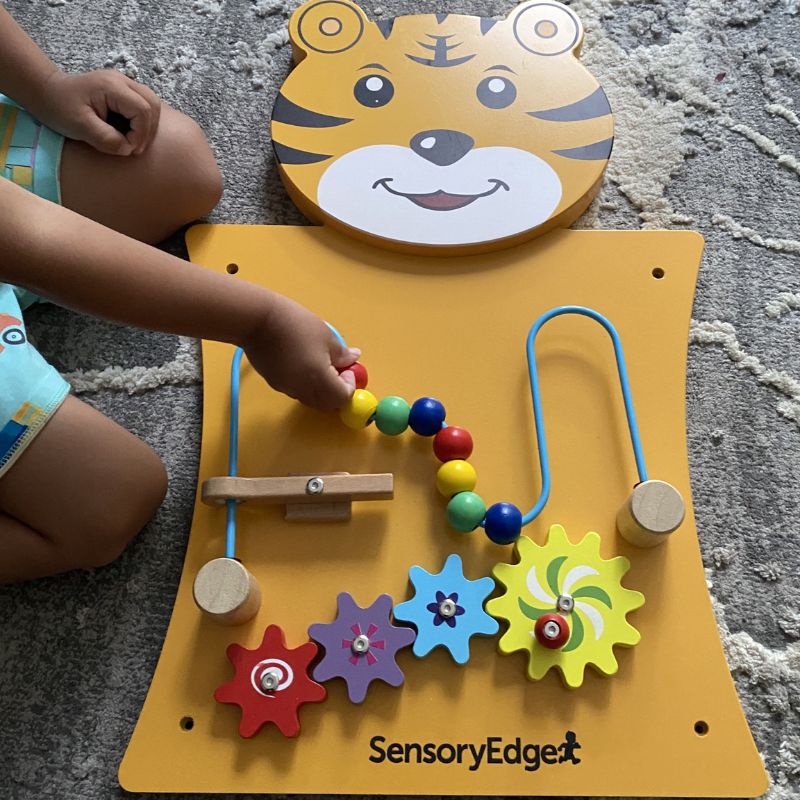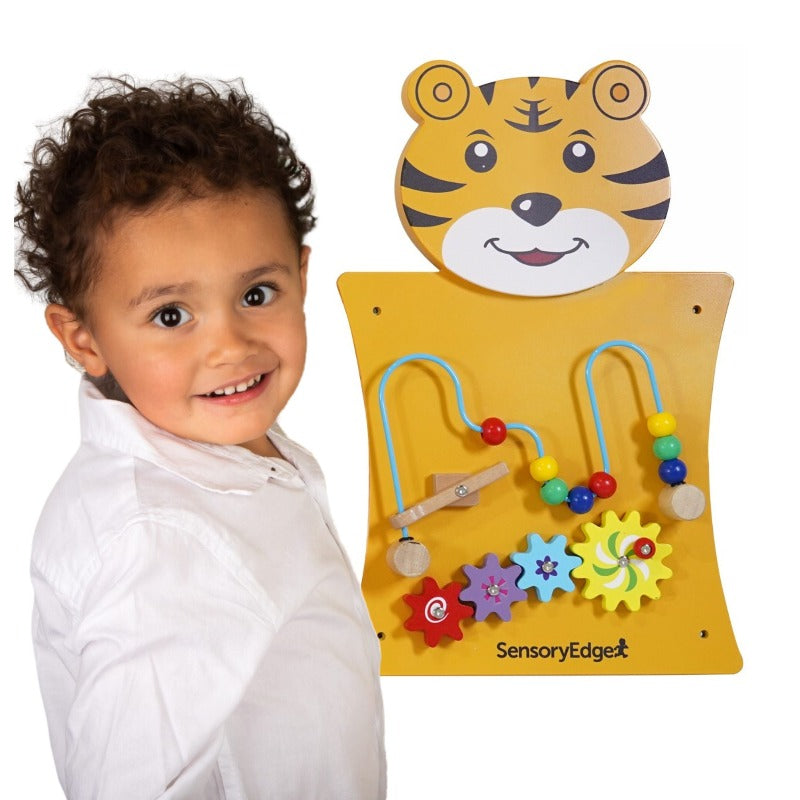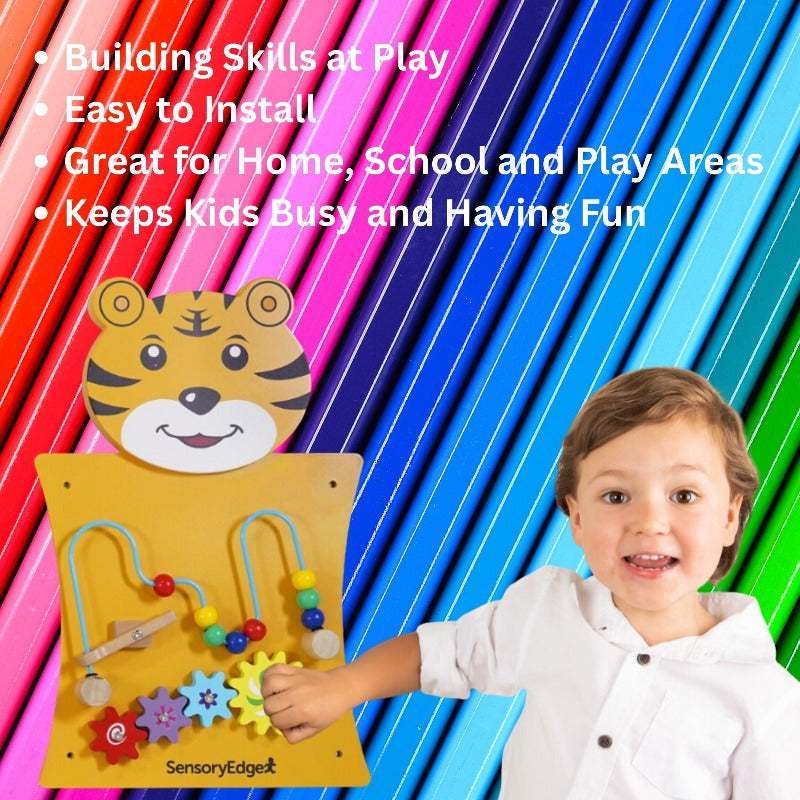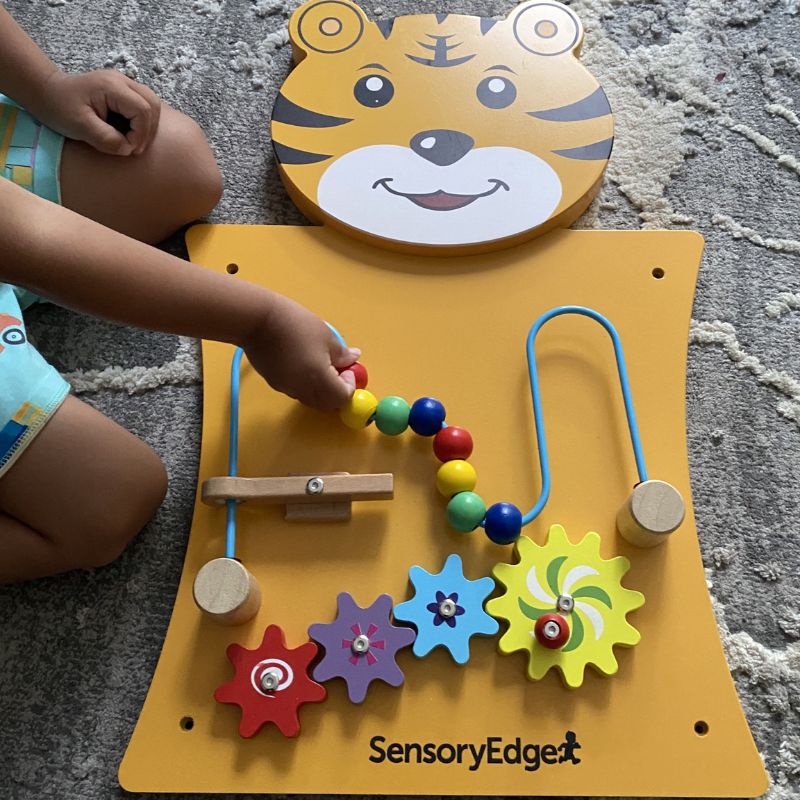 Tommy Tiger Gear Bead Maze Wall Toy
$ 69.95
$ 54.95
You Save:

$ 15.00 USD

(21.44%)
Product Description
Description

Delivery 2 - 5 Business Days
Description
Watch your little ones roar with delight as they learn colors, coordination, and logic 

Are you looking for a unique way to keep your little ones entertained and engaged? Look no further than the Tommy Tiger Gear Bead Maze Wall Toy. This colorful and interactive toy is designed to help children develop important skills such as color recognition, hand-eye coordination, and logical thinking.
Size: 21 5/8"H x 14 1/8"W 
Color Recognition
Ability
Hand-Eye Coordination
Logical Thinking
With its fun tiger shape and bright bead colors, this maze will keep kids captivated for hours on end. Simply mount it on any wall with the included hardware, sit back, and watch as they explore all the different paths and possibilities. Give your child a toy that's not only fun but also serves an educational purpose with Tommy Tiger Gear!
Tommy Tiger Gear Bead Maze Wall Toy promotes color recognition and enhances sensory development in children
It helps improve hand eye coordination as kids manipulate the beads through the maze
The toy stimulates logical thinking skills by encouraging problem solving and decision making abilities
With its durable construction, this wall mounted bead maze provides endless hours of entertainment for young ones while promoting learning and skill building at the same time 
The Tommy Tiger Gear and Bead Maze Wall Toy will keep kids laughing and playing while they wait. Great for waiting rooms and offices, schools, therapy clinics and other places children that need to keep kids occupied.
This wall toy lets children move wooden gears to learn cause and effect while watching the patterns change as the gears rotate. It also has a lever that can move beads along the metal wire.
Ages: 3+
Mounting Hardware Included with Instructions.
The warranty is 90 days from delivery. It covers manufacturer defects not breakage by users
Delivery 2 - 5 Business Days
This item ships from California.
Ground delivery takes 2 - 5 Business Days
We will email you the tracking number when your order ships.