Night Sky Seating Grid Rug - Factory Second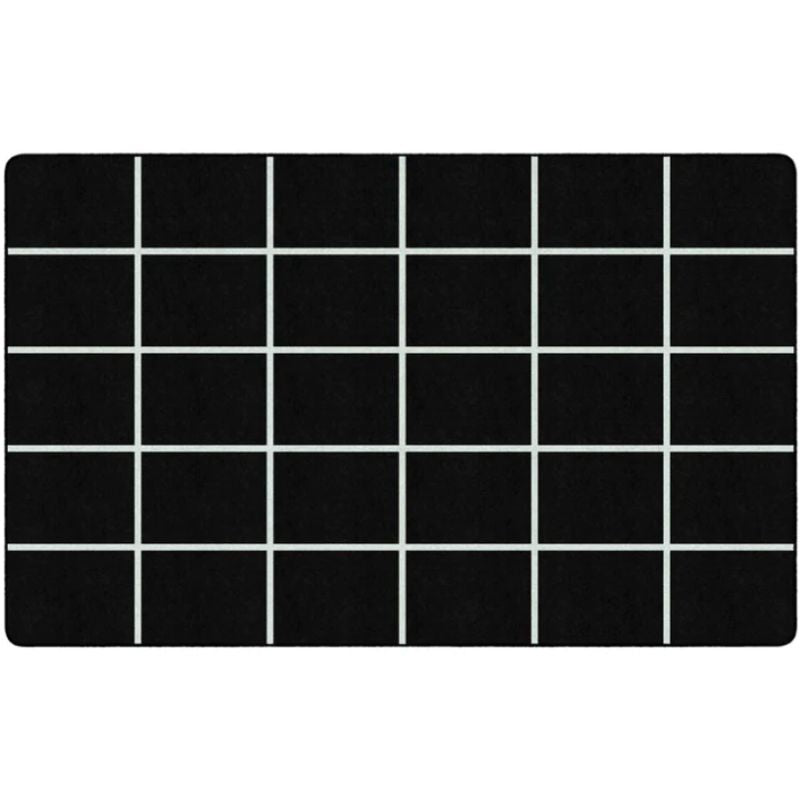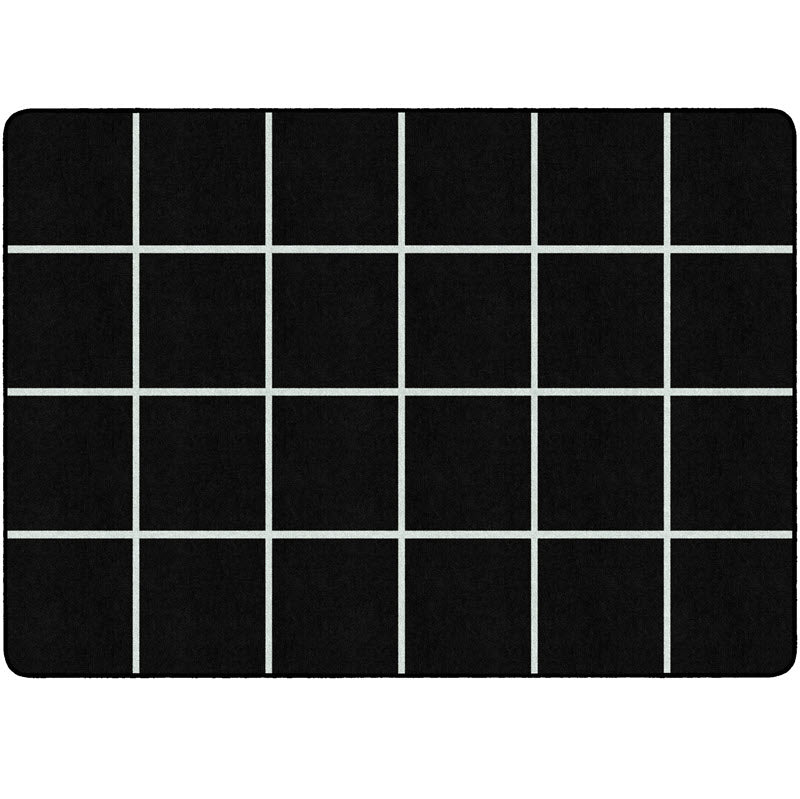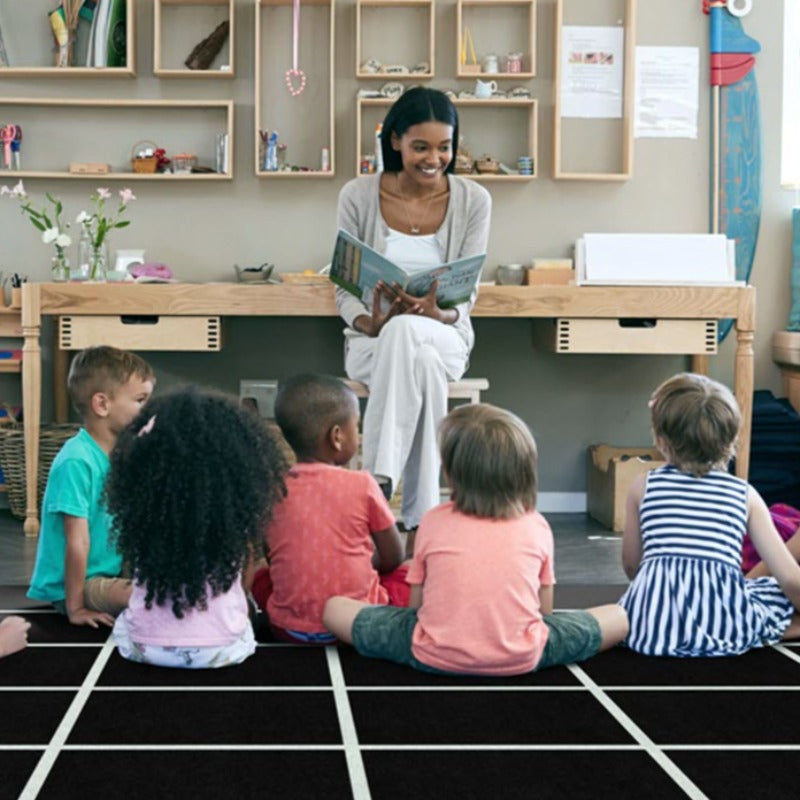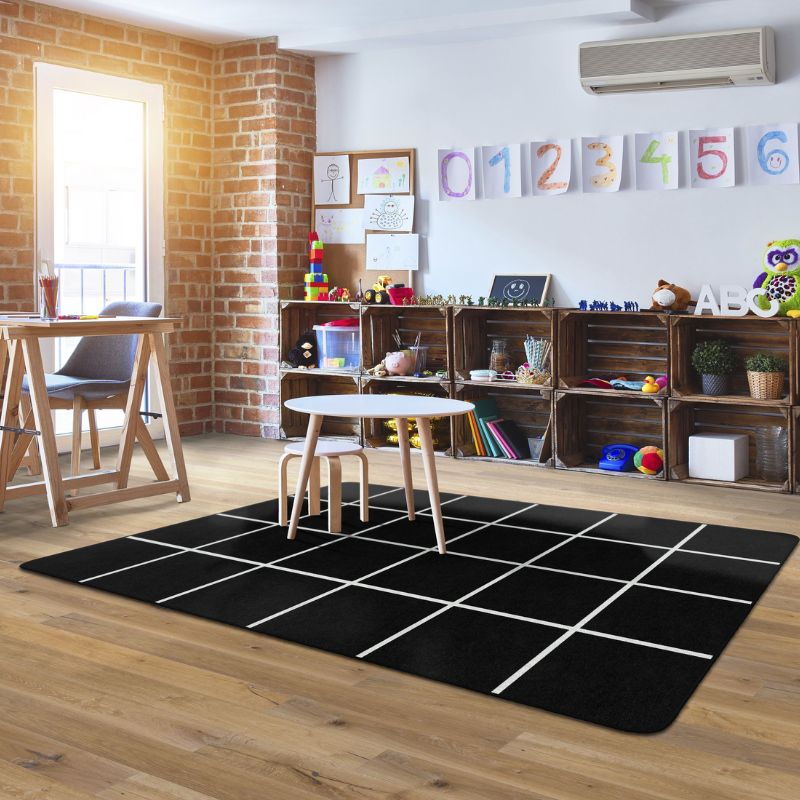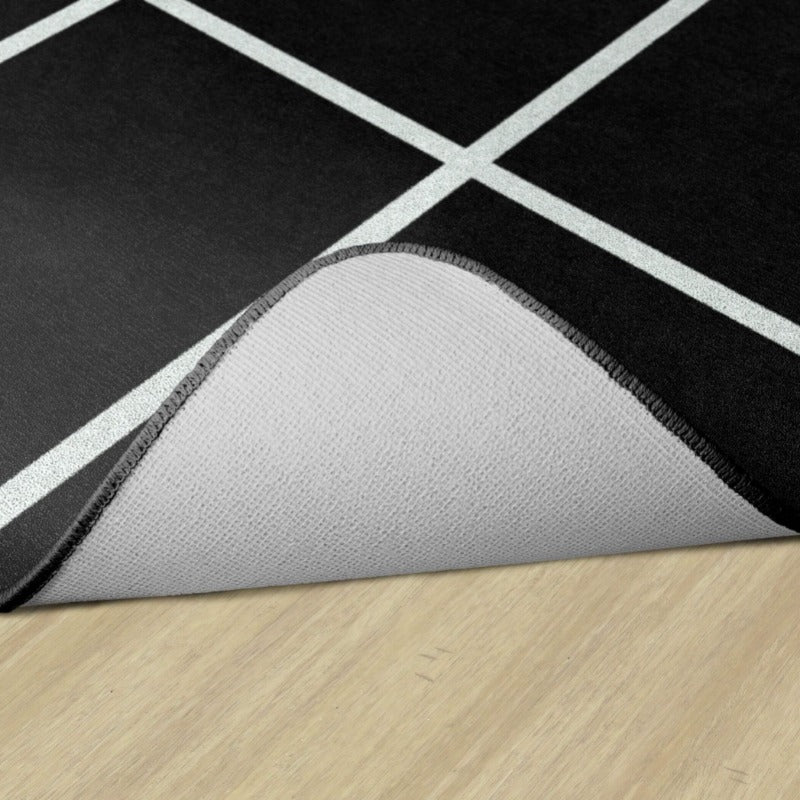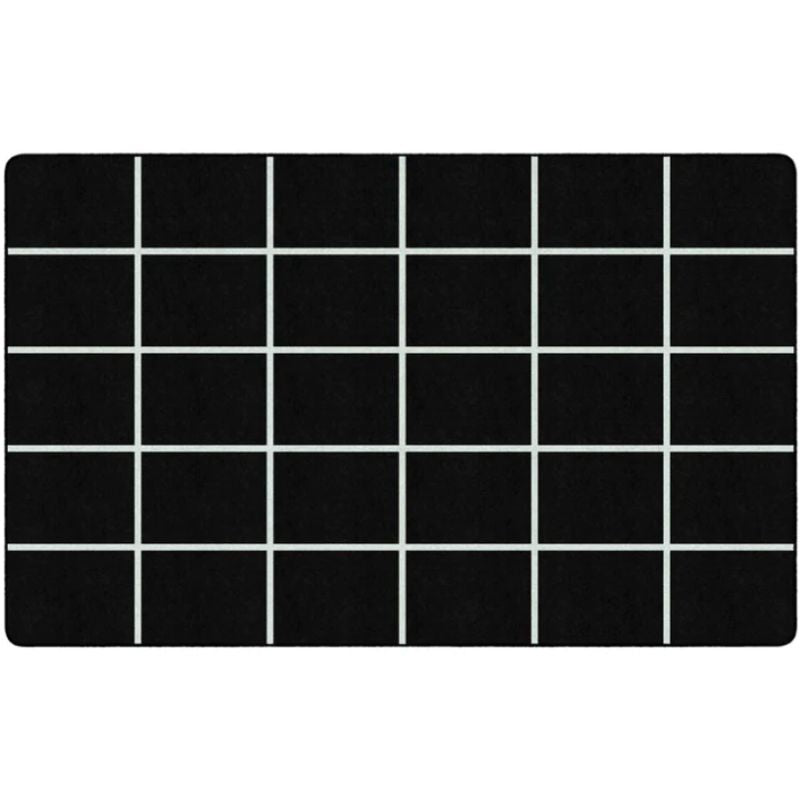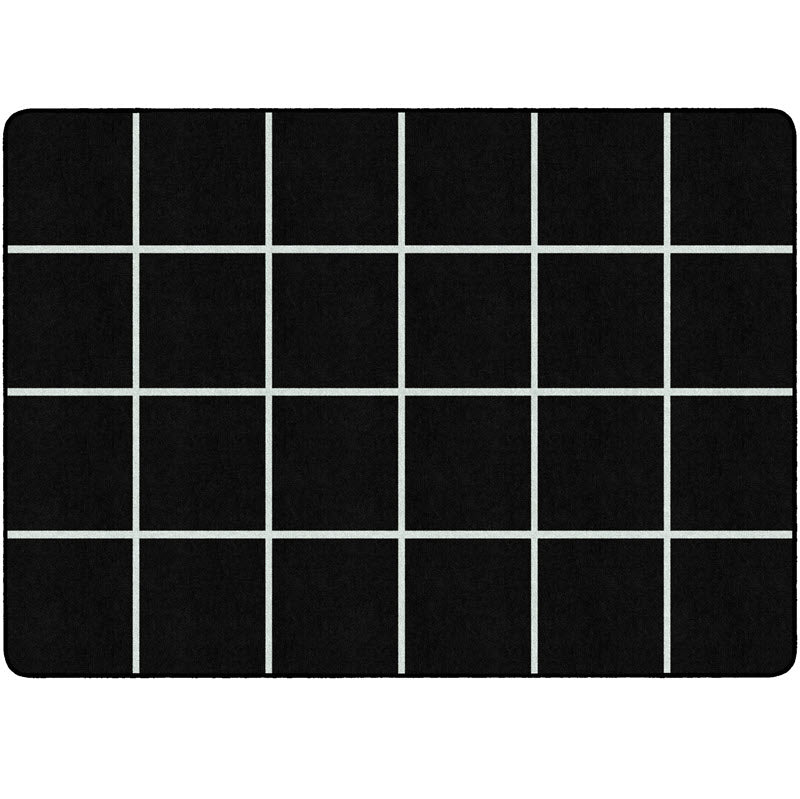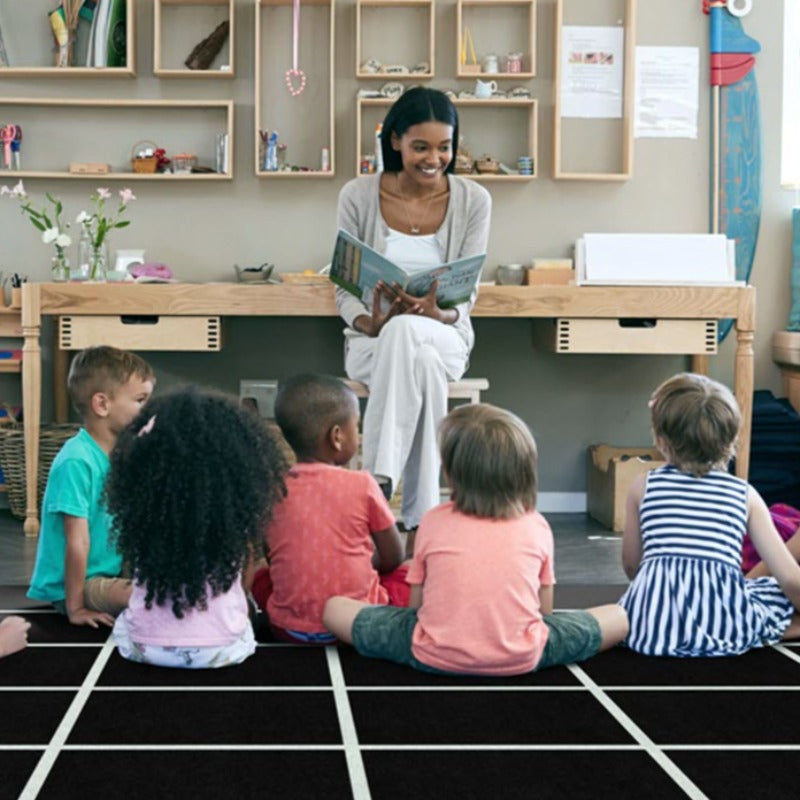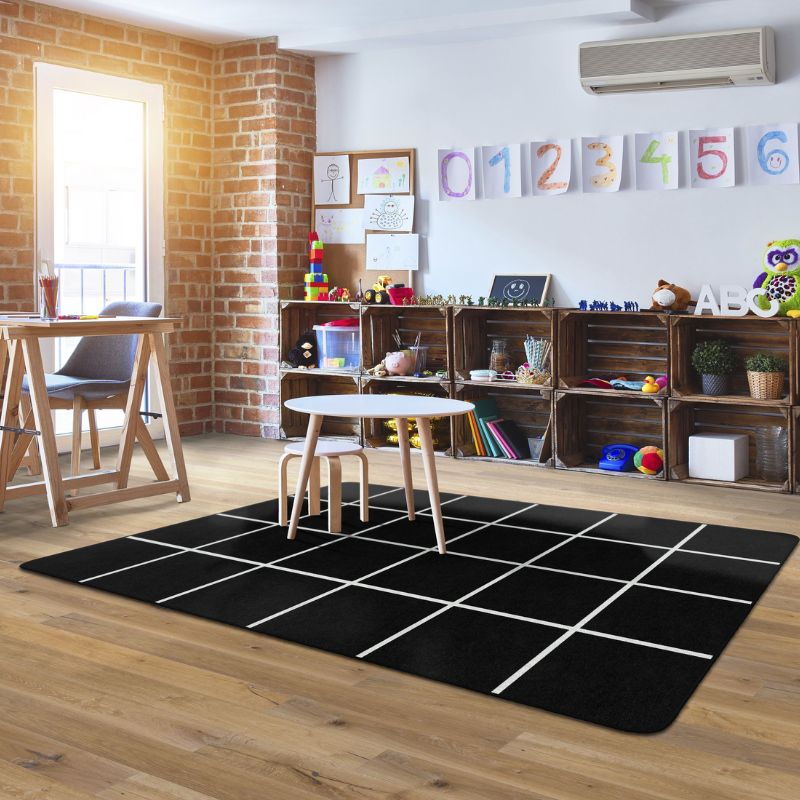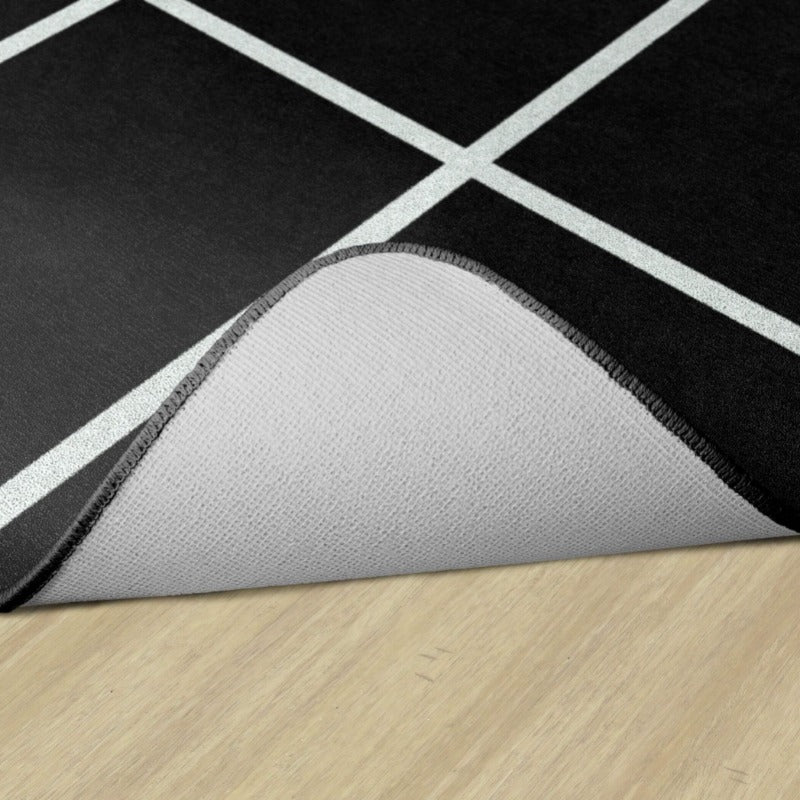 Night Sky Seating Grid Rug - Factory Second
Product Description
Description

Delivery 2 - 5 Business Days
Description
The Night Sky Classroom Seating Grid Rug is a major statement carpet for modern classroom settings. It features a black background with off white stripes. Your students will be happy to leave their chairs and spend time on the chill-out, lesson plan, roll call rug. 
Sizes:
6' x 9' - 24 Seats are 17.5" x 17.5"
7'6 x 12' - 24 Seats are 23" x 22"
7'6 x 12' - 30 Seats are 23" x 17"
About Factory Second Classroom Rugs: We have been given access to a small inventory of irregular classroom-style rugs that do not meet the rigid first quality standards of Carpets for Kids.

This is a brand new rug that may include a slight color change, small dye spots, a slight backing flaw or a seam that hasn't been sewn perfectly straight. 
Meets NFPA 253, Class 1 Firecode

Double-stitched serged edges
Anti Static and Carpet Stain protection
Assists in allergen particle control
Meets the CRI s Green Label Plus certification
Play games like tic tac toe, bean toss, hopscotch and whatever else young imaginations can create. Seating rugs give teachers an advantage as children automatically know there is a space for each of them.

Made in the U.S.A. 
Highest fiber density, with an infusion dye process that ensures bright color.
Anti-Microbial and Anti-Static Treatment guards against odor, mildew and mold.

Treated with Scotchgard protector for superior soil resistance.
Class I Flammability Rating and Indoor Air Quality passed.
Bound and double stitched with nylon edge yarn for maximum strength and durability.
Delivery 2 - 5 Business Days
This item ships from California.
Ground delivery takes 2 - 5 Business Days
We will email you the tracking number when your order ships.