Blocks Abound Pastel Seating Rug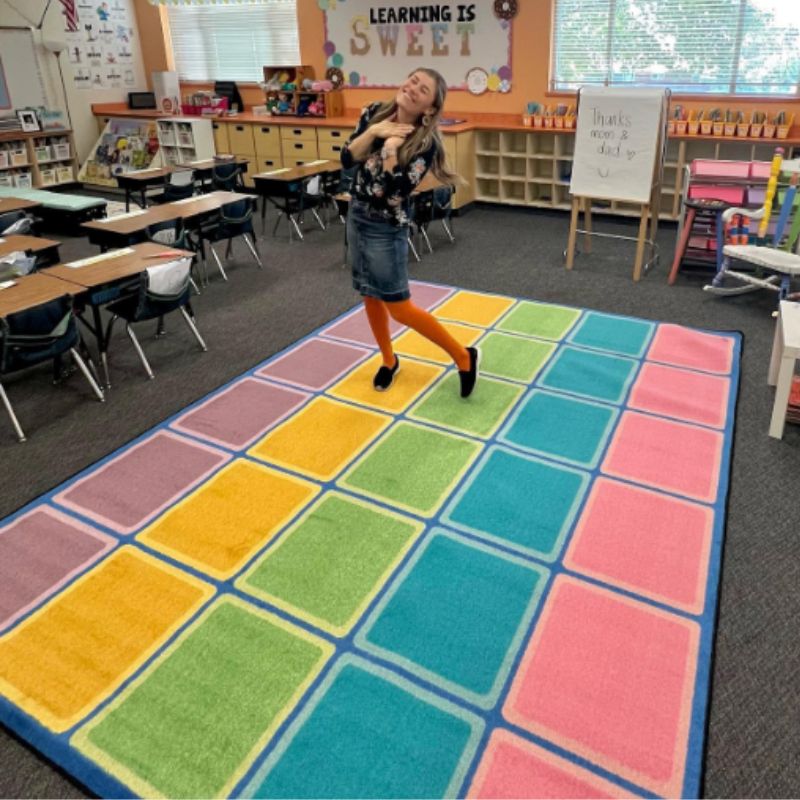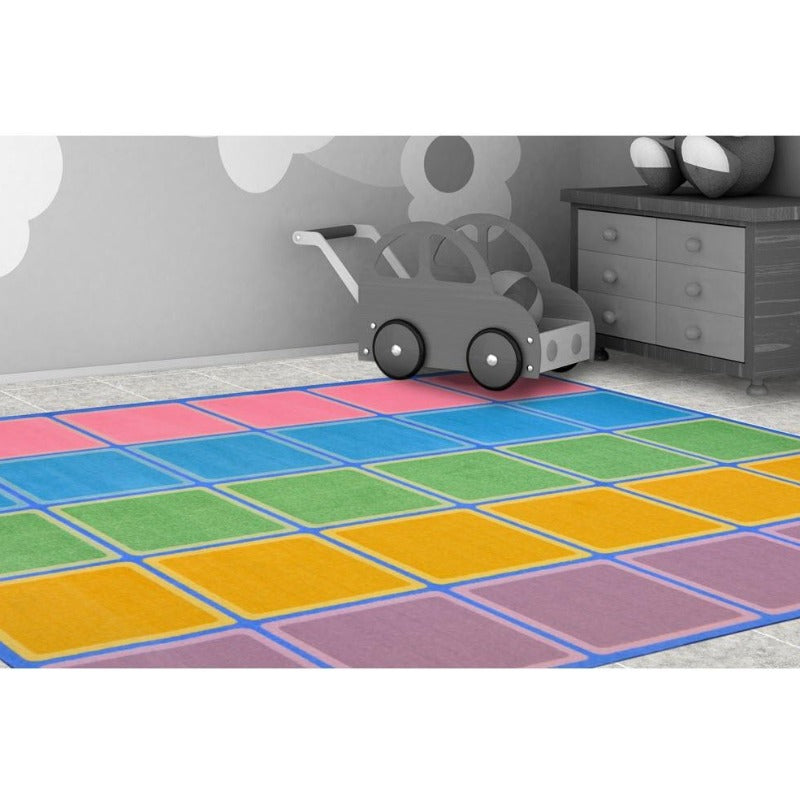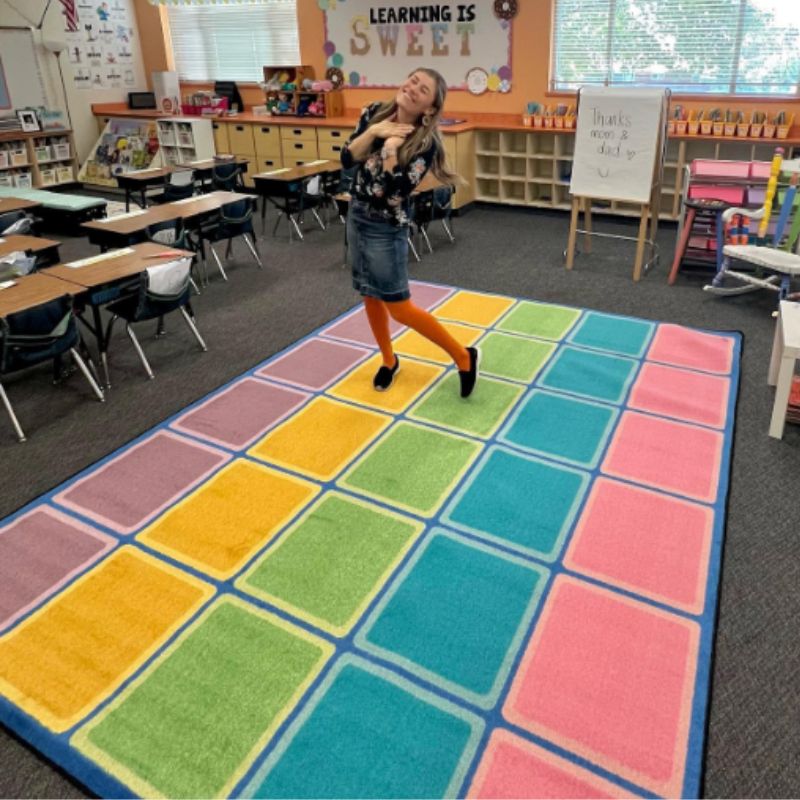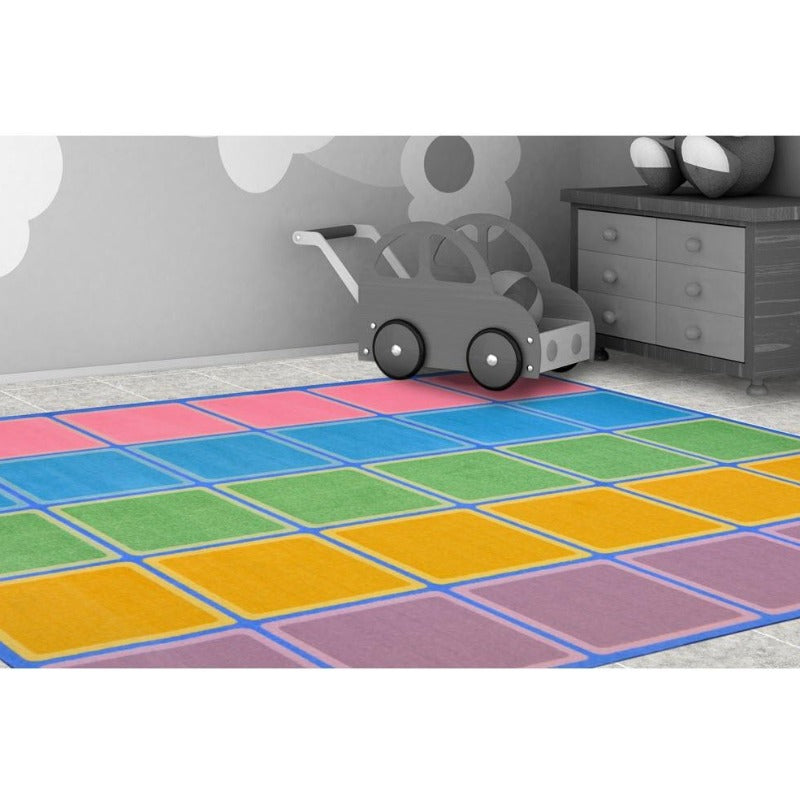 Blocks Abound Pastel Seating Rug
Product Description
Description

Delivery About 2 - 3 Weeks
Description
Transform your classroom into a vibrant oasis of learning with Blocks Abound Pastel Seating Rug - where classroom comfort is a reality
The Blocks Abound Pastel Seating Rug is an elegant and functional addition to any classroom or playroom! With its soft pastel colors and block pattern, this rug is perfect for creating a comfortable seating area that also fosters creativity and imagination.
Size: 7'8 x 10'9 w/ 30 Squares. Seat Size: 18.5" x 20.5"
The Blocks Abound Pastel Seating Rug will attract the eyes of children and provide a place to play and stay on task during floor time. 
Made of durable materials, it can withstand hours of playtime while providing cushioned support for little ones to sit on. Whether you're looking for a stylish way to enhance your learning environment or simply want a cozy spot for story time, the Blocks Abound Pastel Seating Rug has got you covered!

The Blocks Abound Pastel Seating Rug by Joy Carpets is perfect for any classroom, providing a comfortable and stylish seating area
With its vibrant colors and durable construction, this rug encourages creativity and imagination in young learners
The block design helps with organization during group activities while adding a fun touch to the room's decor
Teachers can use the rug to facilitate class discussions and friendships among classmates. Having a rug in the classroom will encourage students to participate in group discussions on the rug, read books, engage with classmates, and so much more.
Made by Joy Carpets
Manufactured in the U.S.A.
Antistain, Antimicrobial and Anti-soil Treatment:
Fire Flammability Rating: Class I
Serging: Bound and serged for maximum durability
CRI Green Label Plus Certified
Carpet is a long‐term investment and deserves an appropriate maintenance program to protect its appearance. Preserve the beauty of your carpet and maintain a healthy indoor environment by following the simple instructions in our Carpet Care & Cleaning Guide.
Delivery About 2 - 3 Weeks
This rug ships factory direct from Georgia.
Ground Delivery About 2 - 3 Weeks
We will email you the tracking number when your order ships.