Alphabet Tree Activity Wall Toy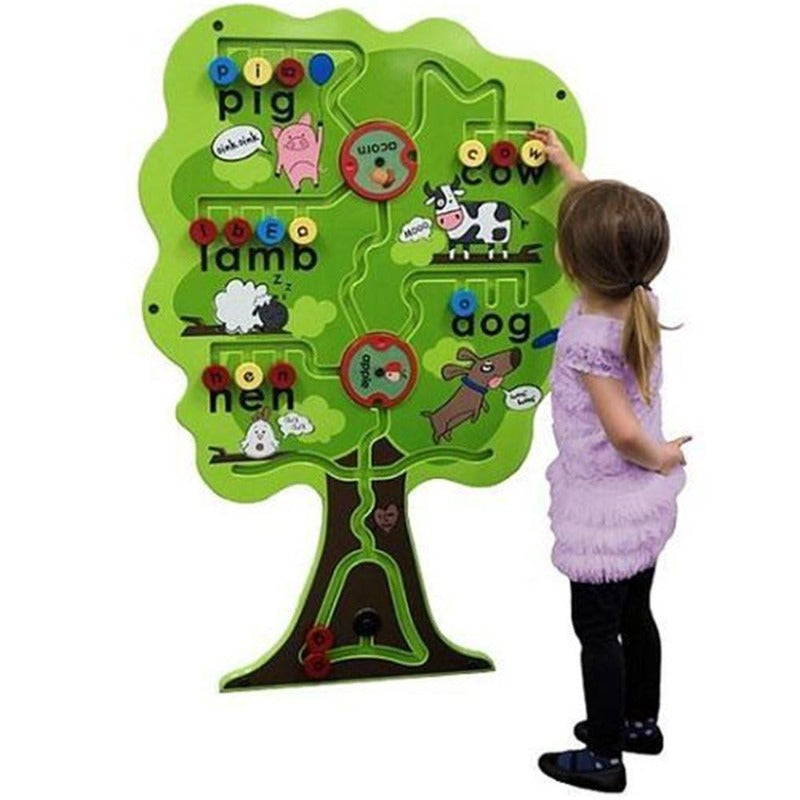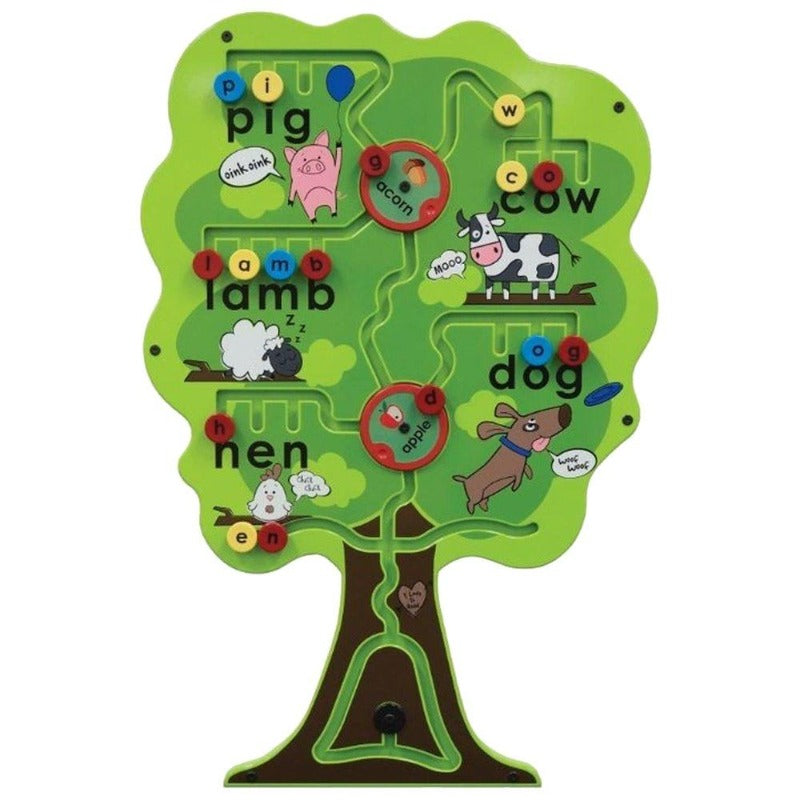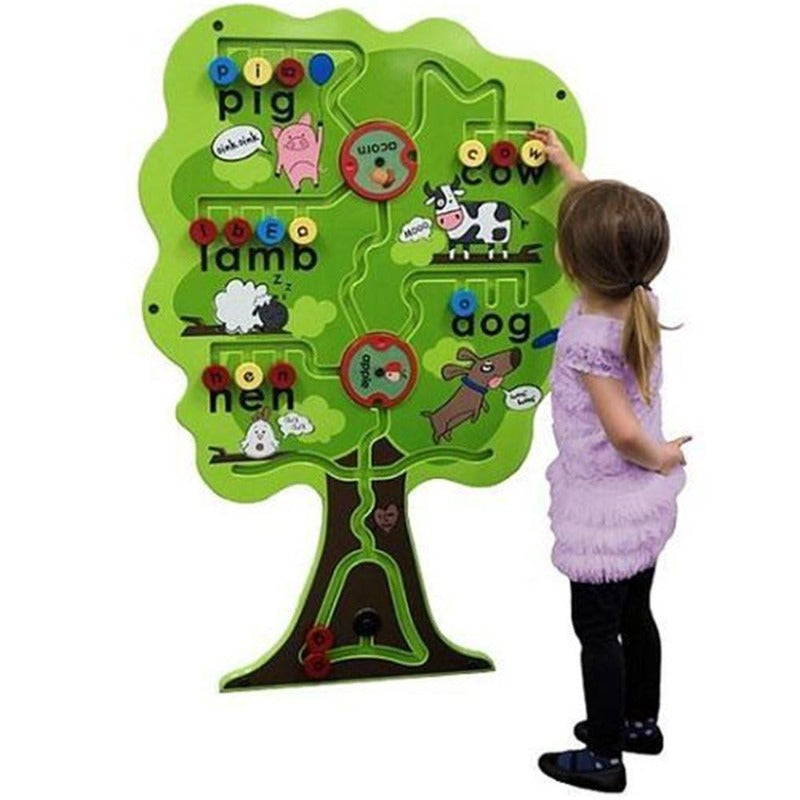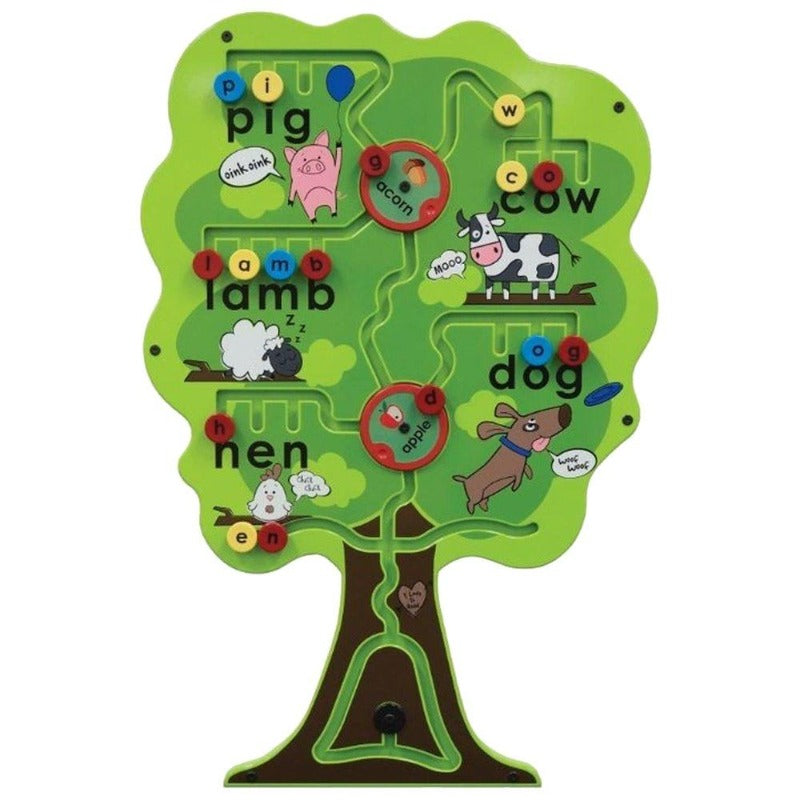 Alphabet Tree Activity Wall Toy
Product Description
Description

Delivery about 4 Weeks
Description
Make a statement in your waiting area with the Alphabet Tree Wall Activity Panel. Children will be able to use their imaginations to create stories while practicing their spelling.
The letters glide along the tree tracks and turn stations to spell out the names of the animals on the tree. Narrative skills, vocabulary, print awareness and letter knowledge are also practiced.

Size: 32"W x 48"H x 2"D  Mounting hardware included. 
Item AMH-SST255
Made by Keebee


Created for commercial use. It's designed for high traffic areas and constant use in public children's areas like malls, airports, WICS, auto dealerships and other places children wait.
Perfect to stand alone or combine with other educational play activities to create a children's play corner in waiting rooms, libraries or family-friendly environments.
The commercial-grade materials are easy to clean, do not include seams or hard-to-clean crevices, and durable coatings withstand constant cleaning.
Delivery about 4 Weeks
This item is made to order and ships from Canada.
Delivery is about 4 Weeks
We will email you the tracking number when your order ships.
Due to customs laws, we may require your taxpayer ID number to get your order into the U.S. from Canada.