Alpha Shapes Semi Circle Factory Second Rug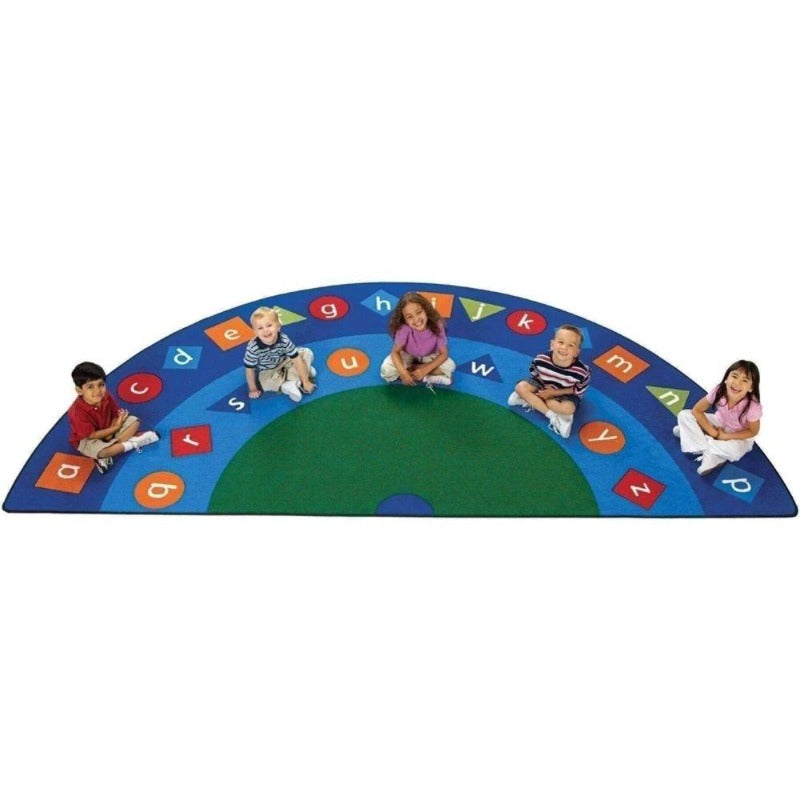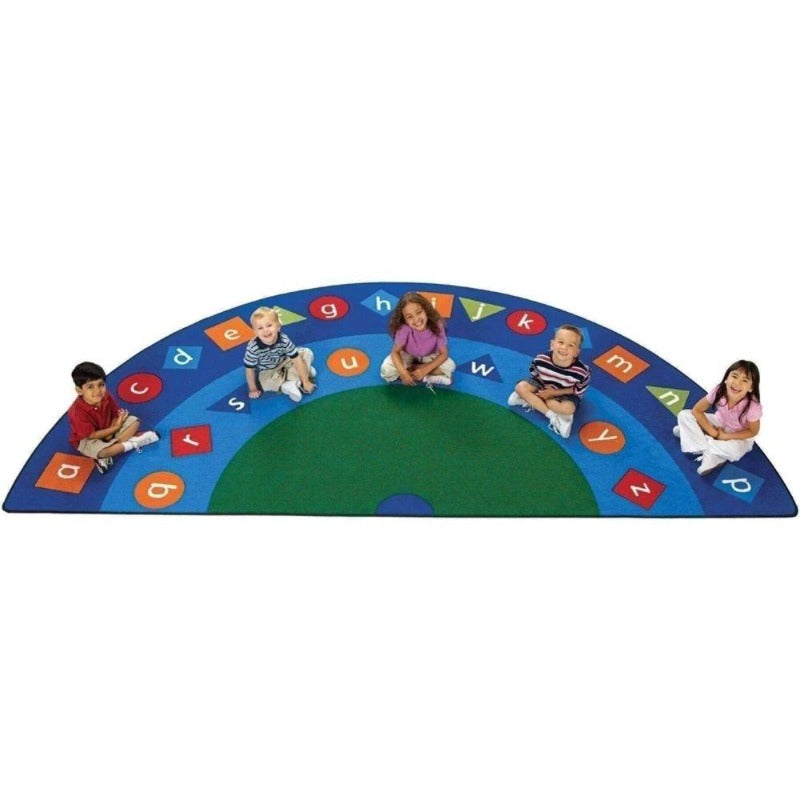 Alpha Shapes Semi Circle Factory Second Rug
Product Description
Description

Delivery 3 - 7 Business Days
Description
The Alpha Shapes Semi Circle Seating Rug is great against a wall or in an open area during class. The carpet teaches the alphabet, shapes, and colors while providing children plenty of personal space.
Sizes: 68 x 134 
Semi circles are a unique shape for a rug but they work well against walls, in libraries, and under-activity tables where there is minimal space. Great for schools, libraries, learning centers and places children gather to hear stories and learn.
About Factory Second Classroom Rugs: 
We have been given access to a small inventory of irregular classroom-style rugs that do not meet the rigid first quality standards of Carpets for Kids.
This is a brand new rug that may include a slight color change, small dye spots, a slight backing flaw or a seam that hasn t been sewn perfectly straight. 
Meets NFPA 253, Class 1 Firecode

Double-stitched serged edges
Carpet stain and Anti Static Protection
Assists in allergen particle control
Meets the CRI s Green Label Plus certification
Made by Carpets for Kids
Find this rug in a factory first at Alpha Shapes Semi Circle Seating Rug
Delivery 3 - 7 Business Days
This rug ships factory direct from Georgia.
Ground delivery is 3 - 7 Business Days
We will email you the tracking number when your order ships.
Alpha shapes semi circle rug
The rug is great! Exactly what we were wanting a our preschool room.
Classroom management is better because of it!