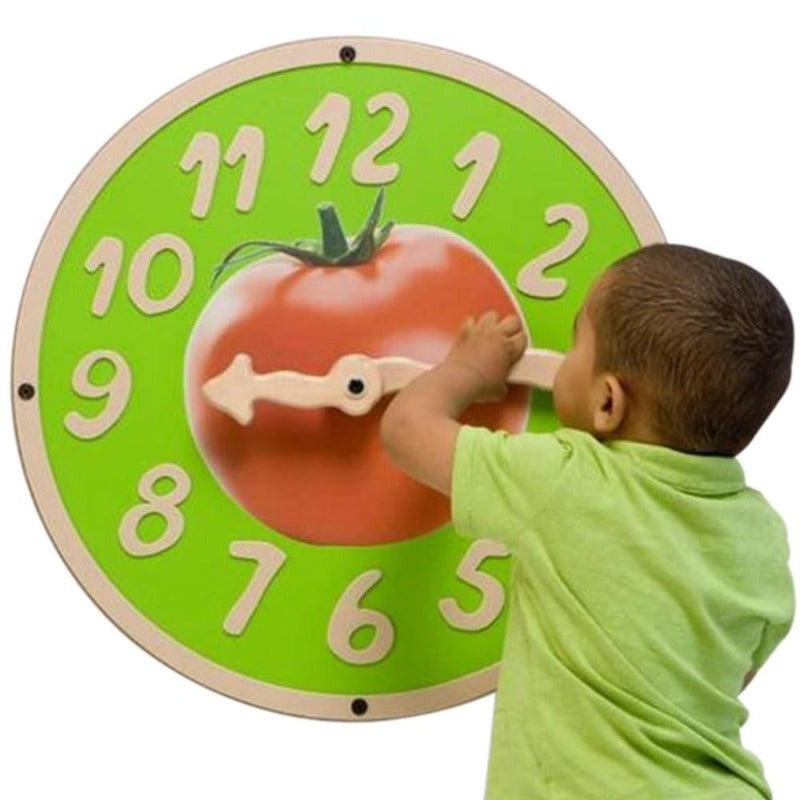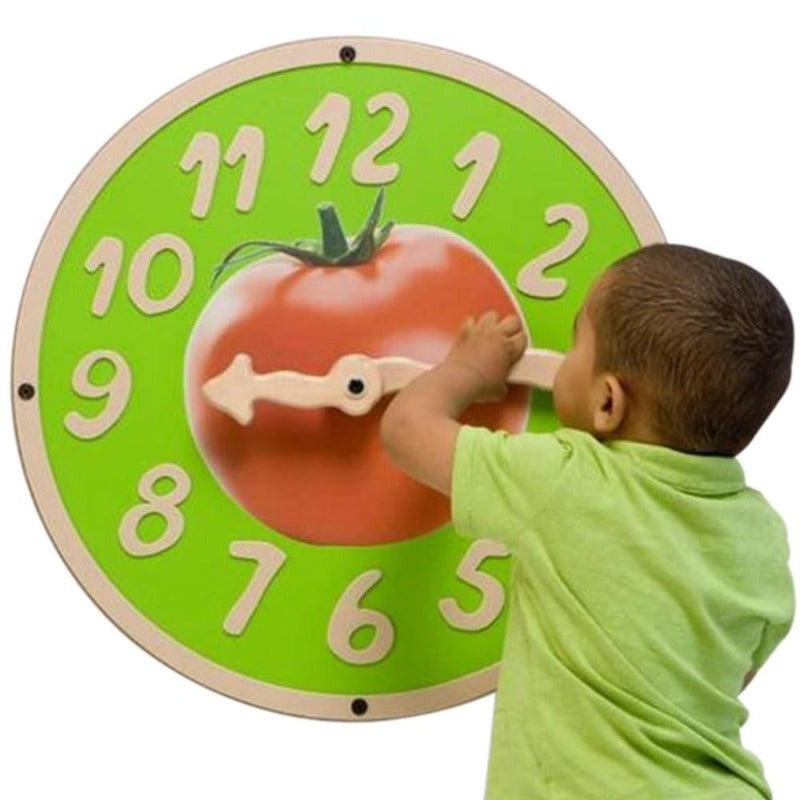 Tomato Time Wall Toy
Product Description
Description

Delivery About 2 Weeks
Description
Help little ones learn to tell time from a pretend play clock with the Tomato Time Wall Toy. The gigantic plump tomato looks great in waiting areas and will be fun for children. Playing and learning make time go by quickly in waiting rooms and more.
Size: 23"D
Made to withstand hours of play from tiny hands, children will enjoy moving the hands of the clock to display their own time. Serves as an excellent learning tool for teaching time. Call out the time and see if kids are able to display the time correctly. Convert into a game where the quicker you achieve the correct time the more points you get.
Made in the U.S.A. by Playscapes. Two-year warranty against defects in material and workmanship.
Hardware and assembly/mounting instructions are included
Designed and manufactured for use in healthcare facilities where issues of infection control are most stringent. Made with commercial-grade materials and should be included in the same cleaning protocols as furniture and other high-contact surfaces.
Delivery About 2 Weeks
This item is made to order and ships factory direct from Wisconsin.
Ground delivery About 2 Weeks
We will email you the tracking number when your order ships.