Calming Alphabet Arch Seating Rug Factory Second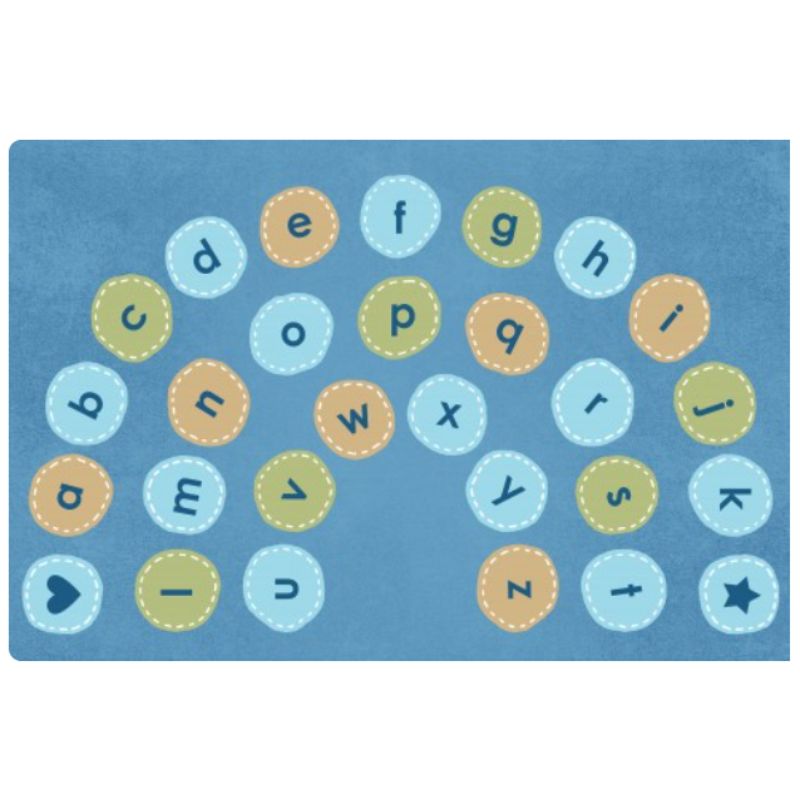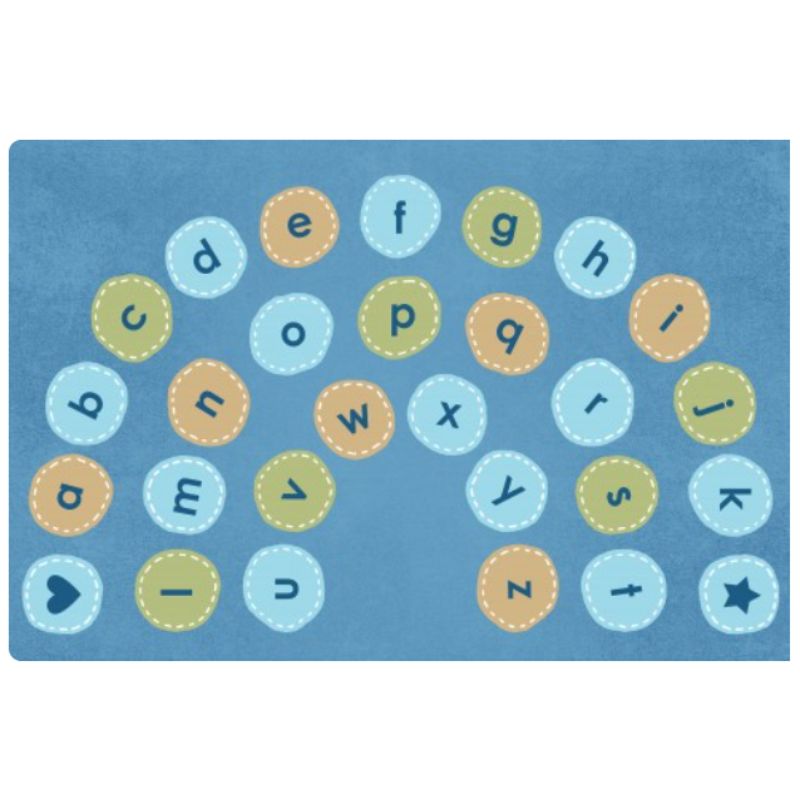 Calming Alphabet Arch Seating Rug Factory Second
Product Description
Description

Delivery 3 - 7 Business Days
Description
If you re looking for zen in your classroom, the Calming Colors Arch Seating with Alphabet Carpet has a spot for everyone. Every student has a space to sit including teacher!
Sizes: 6' x 9' and 8' x 12'  
Use this super quality carpet to get students out of their seats and on a rug that will get them excited about education. Use alphabet rugs for spelling challenges, word creation games and word bingo.*
Meets NFPA 253, Class 1 Firecode

Anti Static, Anti-Microbial and Stain Protection

Double-stitched serged edges
Green Label Plus Certified
Assists in allergen particle control
About Factory Second Classroom Rugs: 
We have been given access to a small inventory of irregular classroom-style rugs that do not meet the rigid first quality standards of Carpets for Kids.

This is a brand new rug that may include a slight color change, small dye spots, a slight backing flaw or a seam that hasn't been sewn perfectly straight. 
*Features True Stain Blocker Technology - Makes clean up a cinch using only hot water extraction with no harsh chemicals necessary. Tested to ensure carpets provide safe area for children to learn and play while supporting your efforts to provide a clean and healthy environment.
Made by Carpets for Kids
Delivery 3 - 7 Business Days
This rug ships factory direct from Georgia.
Ground delivery is 3 - 7 Business Days
We will email you the tracking number when your order ships.