City Heroes Activity Play Panel Wall Toy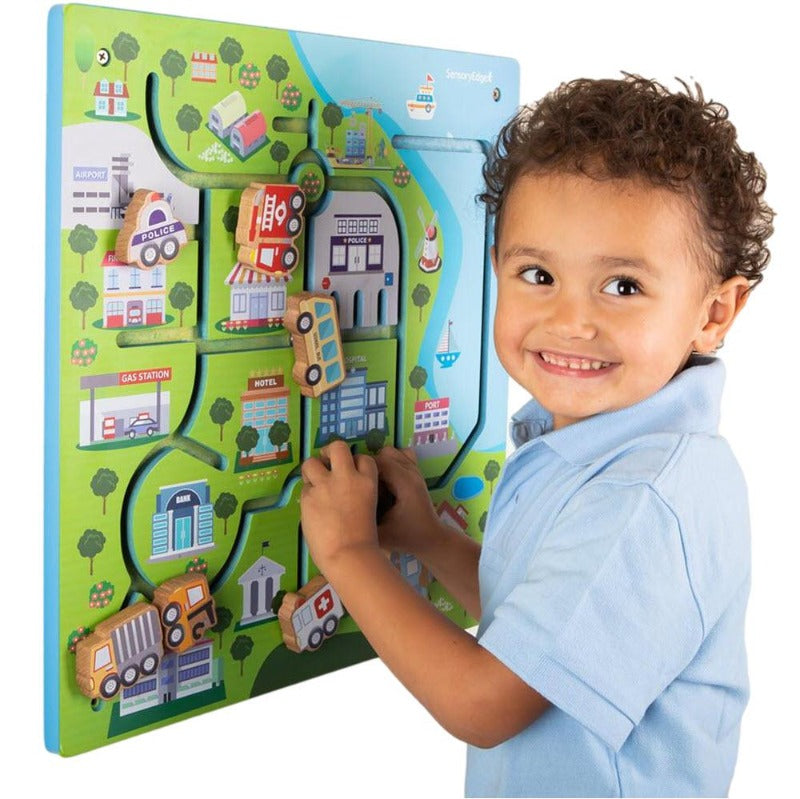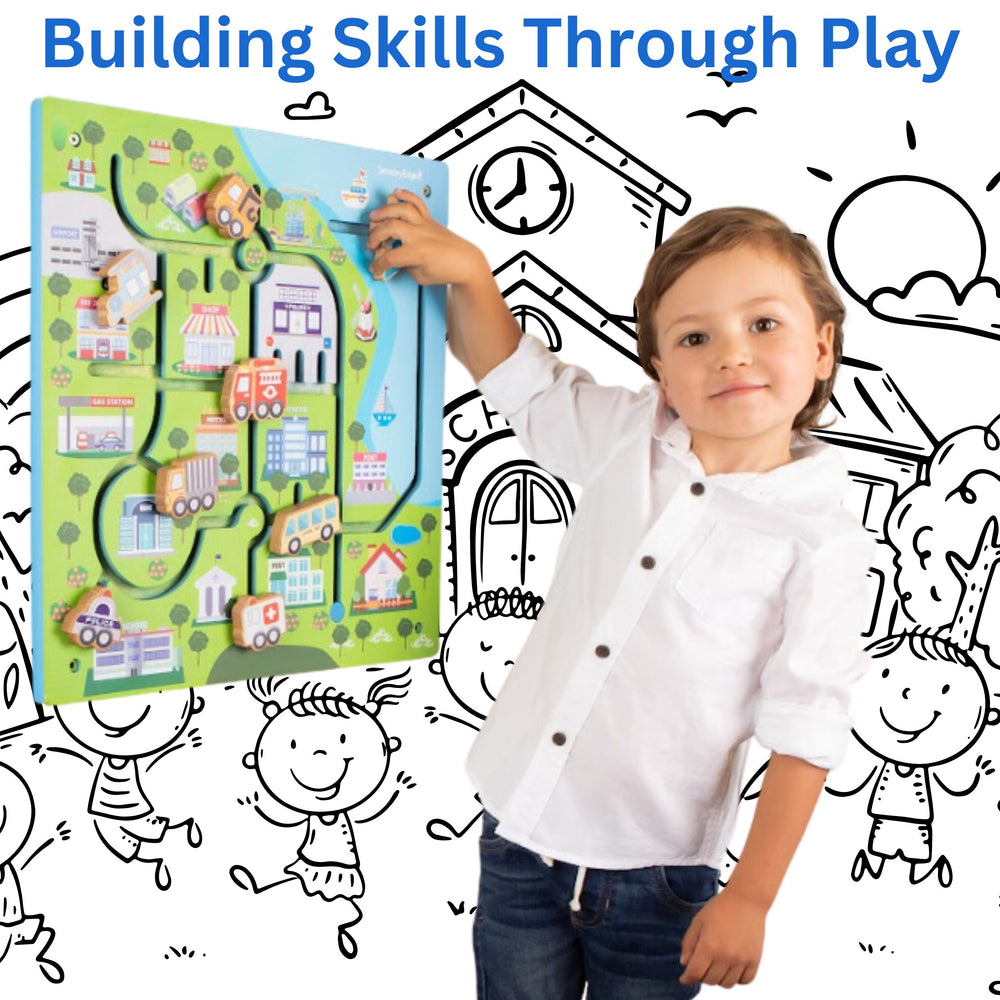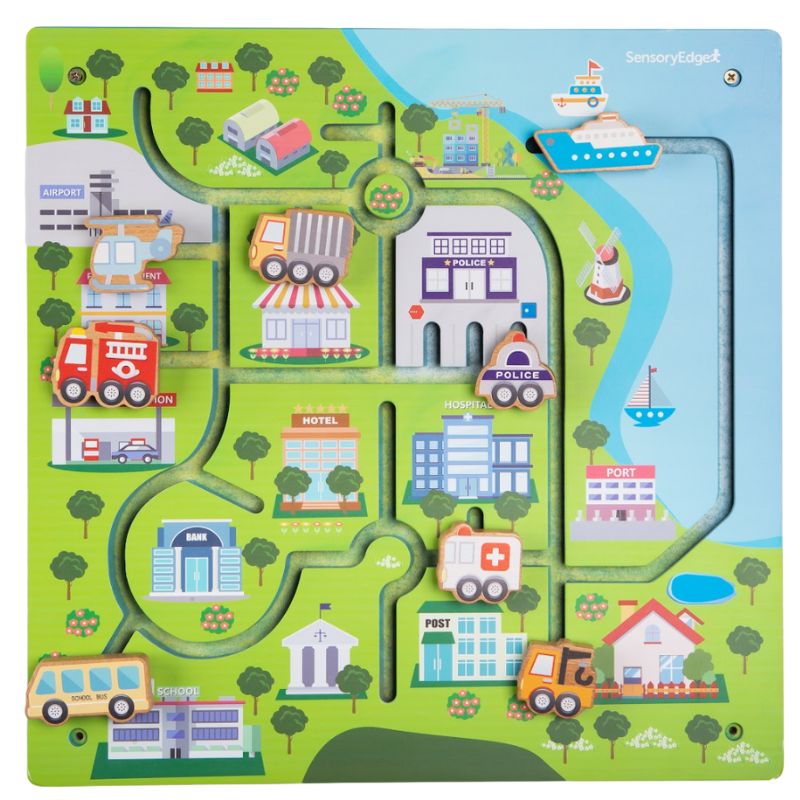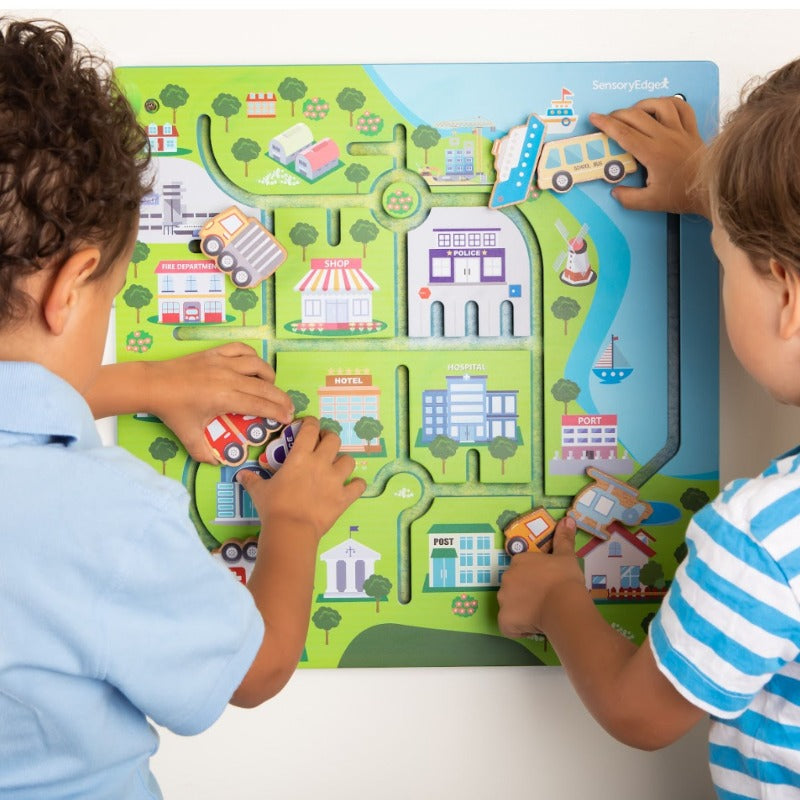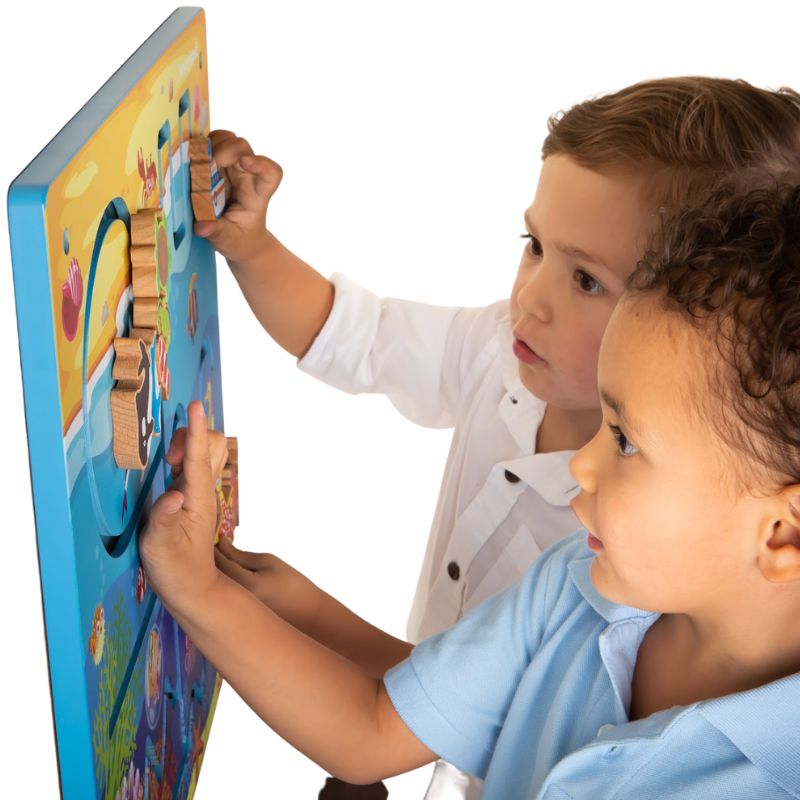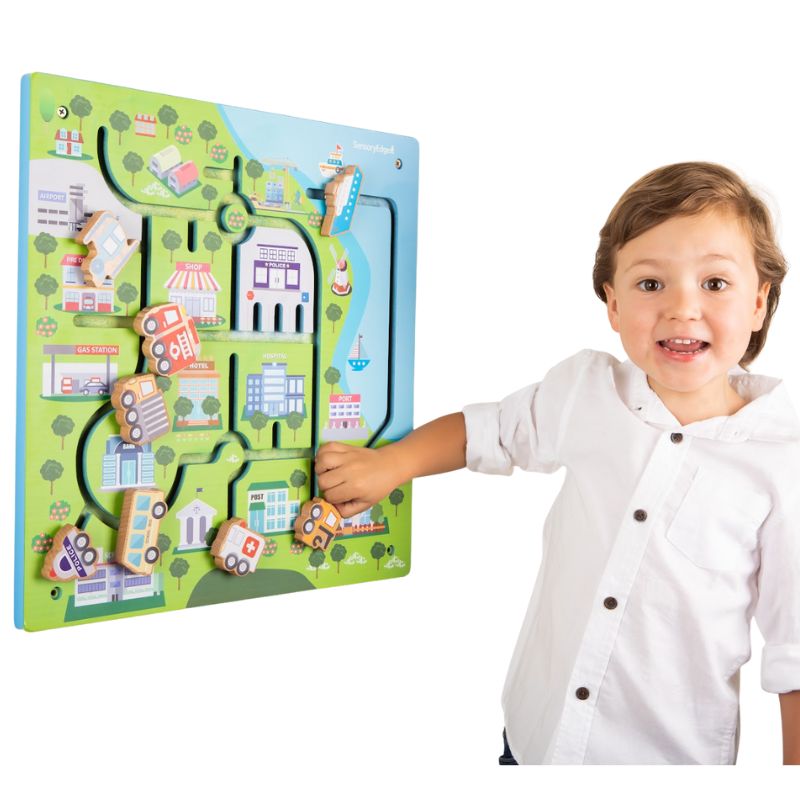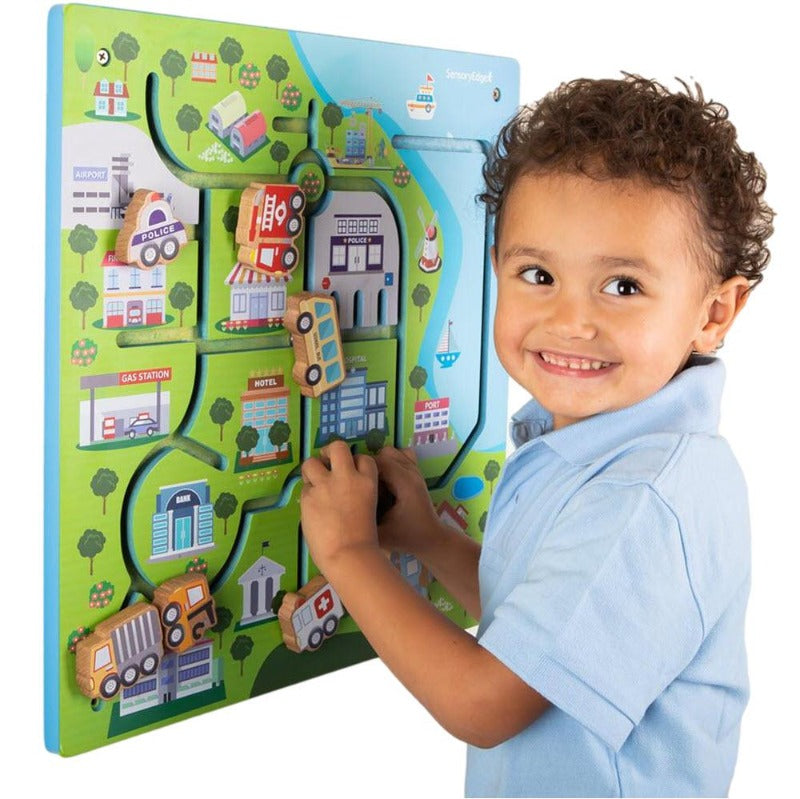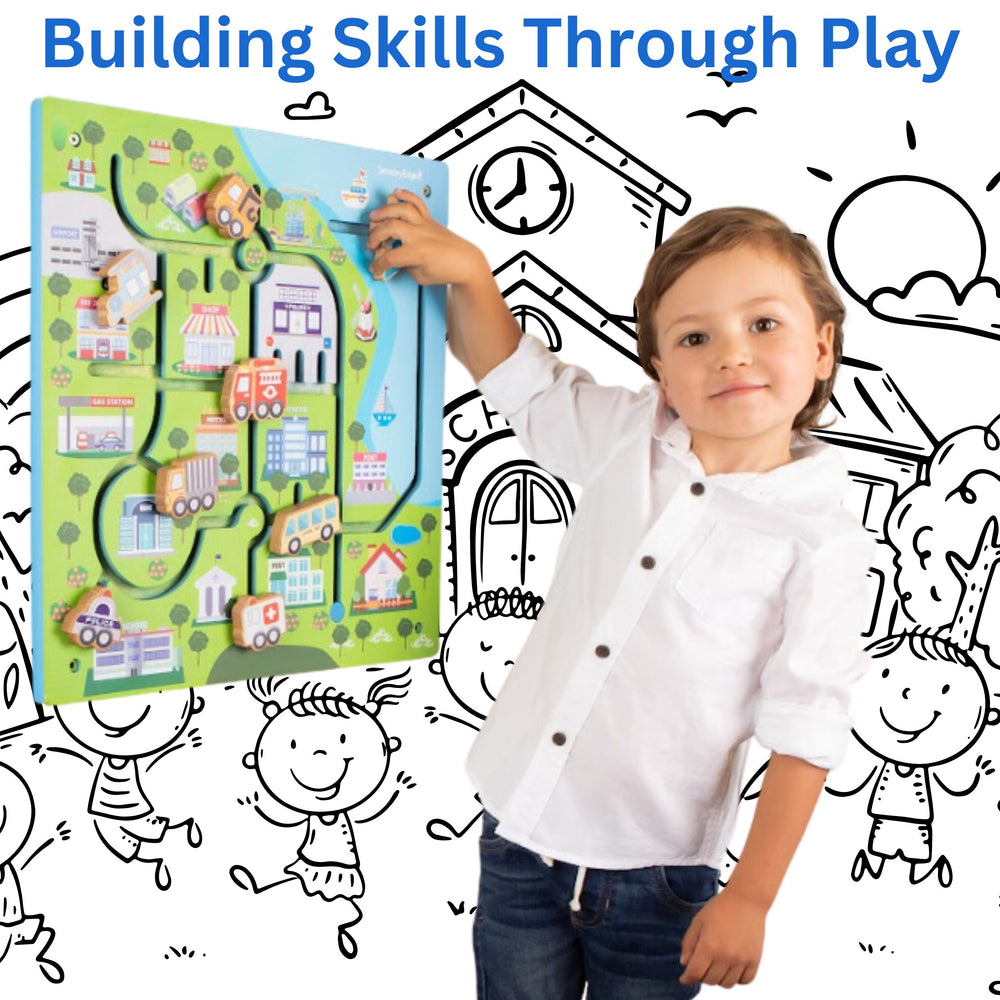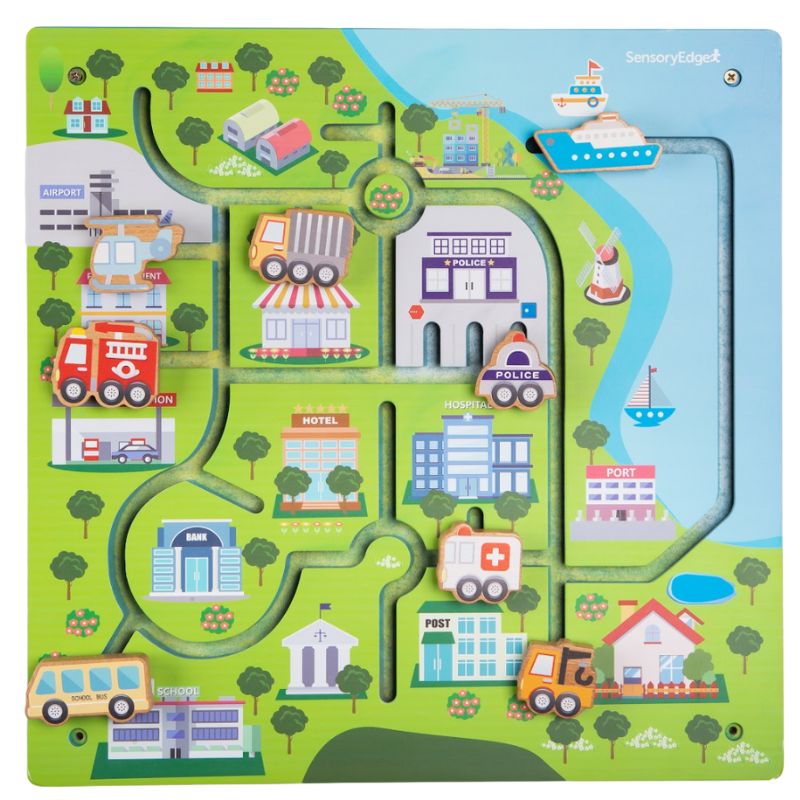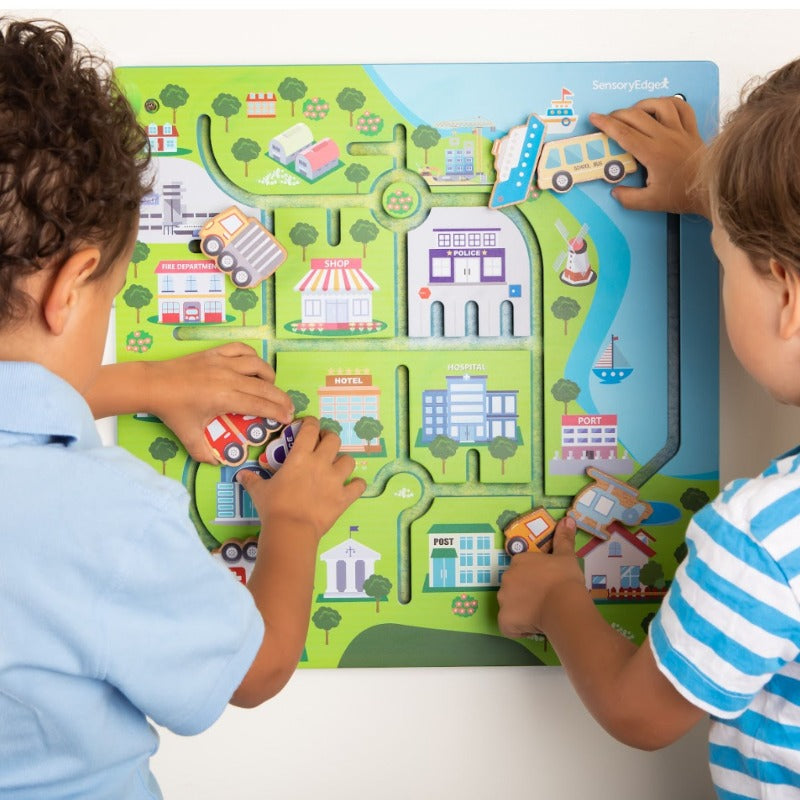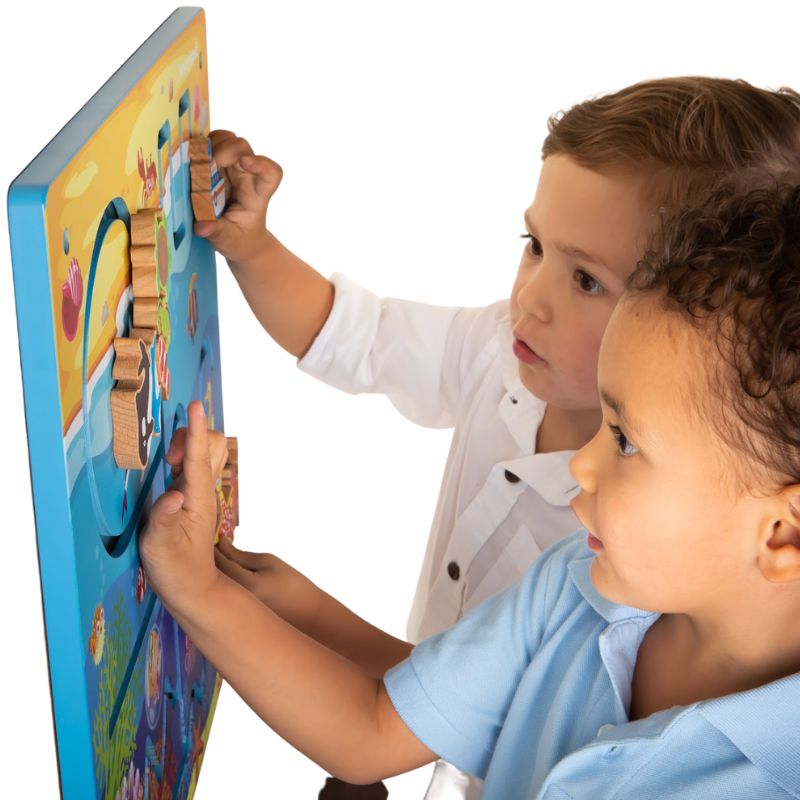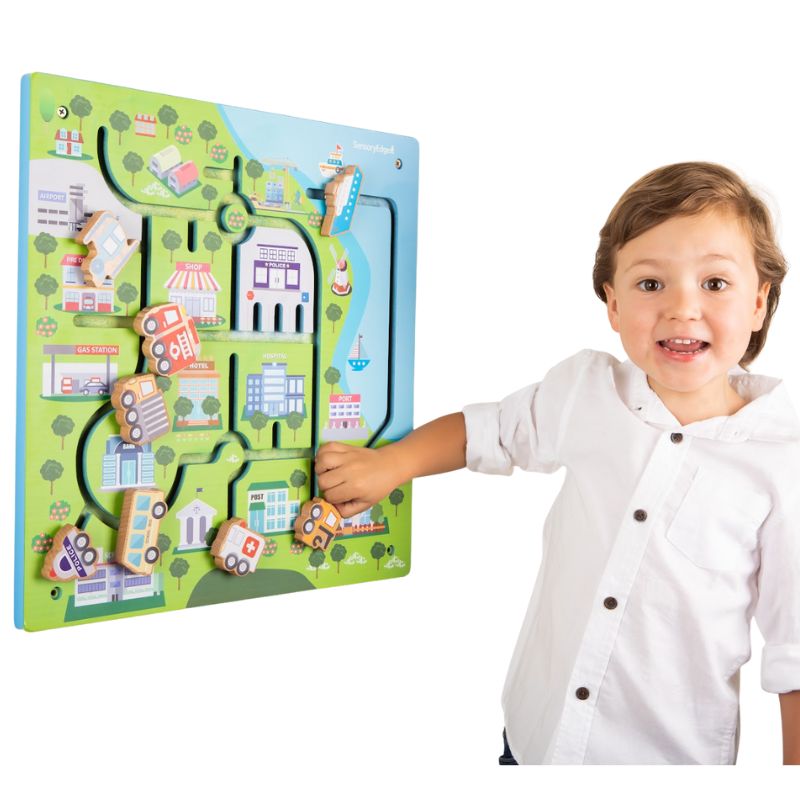 City Heroes Activity Play Panel Wall Toy
Product Description
Description
The City Heroes Activity Play Panel Wall Toy has everything kids need to stay busy at home, waiting areas, schools and recreation areas. This colorful activity panel has movable vehicles that include a school bus, police car, fire engine, dump truck and more. 
Size: 17 3/4" x 17 3/4" x 3/4"
Children will move the chunky pieces through the pathfinder and visit places around town. We love this pathfinder panel for its play value, fine motor skills help and built-in storytelling. 
✋Chunky Knobs
💖Colorful Graphics
🤹Fine Motor Skills
👩‍👩‍👧‍👦 For Home or Office
The panel has pre-drilled holes to use with the included anchors and screws for easy mounting

It's fully tested according to high consumer standards

Great for decorating children's rooms, clinic walls and waiting area spaces

Small footprint but big fun. Keeps children busy and happy
Designed for walls but can also be mounted on tabletops.

SENSORY WALL TOYS Provide BIG FUN in SMALL SPACES. Our City Heroes Transportation wall game will delight children as they move the Vehicles through the beautifully designed City Scene. 

We designed our Kids Learning activity center to have play with a purpose. The vibrantly colored chunky vehicles glide through the toddler ACTIVITY BOARD.

The transportation activity will help build fine motor skills, hand eye coordination, visual tracking, and finger strength. All necessary for pre-writing skills.

Our wall games are fully tested to the highest standards. There are no loose pieces to swallow or lose. No assembly required – just install the wall panel by mounting the Busy Board on the Sensory wall with the included hardware.

Our City Heroes Wall Mounted Busy Board Game is just 17.75" x 17.75" and weighs about 4 lbs. The wood sensory maze puzzle is an excellent toy for kids of all abilities and can help turn any wall into the perfect play area in your home, office or therapy centers. Mount this kids' room décor at the right height for your child. 
Here are ten interesting facts about city heroes that children might find fascinating:
Firefighters, are brave men and women who help keep the city safe from fires and other emergencies.

Firefighters wear special protective gear, including helmets, coats, pants, and boots, to keep them safe when they're fighting fires.

Firefighters have cool equipment like fire trucks, which carry water and tools to help put out fires. They also have ladders and hoses to reach high places and spray water on the flames.

Firefighters don't just fight fires; they also rescue people and animals from dangerous situations. They are trained to help during car accidents, floods, and other emergencies.

City heroes also include police officers, who help keep the city safe by catching bad guys, directing traffic, and helping people in need.

Police officers wear uniforms and badges, and they often drive police cars or ride bicycles or motorcycles to patrol the city streets.

Police officers work with police dogs, which are specially trained to help find missing people, detect illegal substances, and protect their human partners.

Ambulance workers are also city heroes. They help people who are sick or injured by providing medical care and rushing them to the hospital in an ambulance.

Ambulances are like mobile hospitals on wheels. They have medical equipment and supplies to help treat patients on their way to the hospital.

City heroes come in all shapes and sizes. They can be doctors, nurses, paramedics, and even ordinary people who help others in times of need. They are everyday heroes!
These facts highlight the important roles and actions of city heroes, emphasizing their bravery, specialized equipment, and dedication to keeping cities and their residents safe.
Pleasantly surprised!!
I have this sensory wall item in my office and have my pediatric patients entertained until their appointment time.